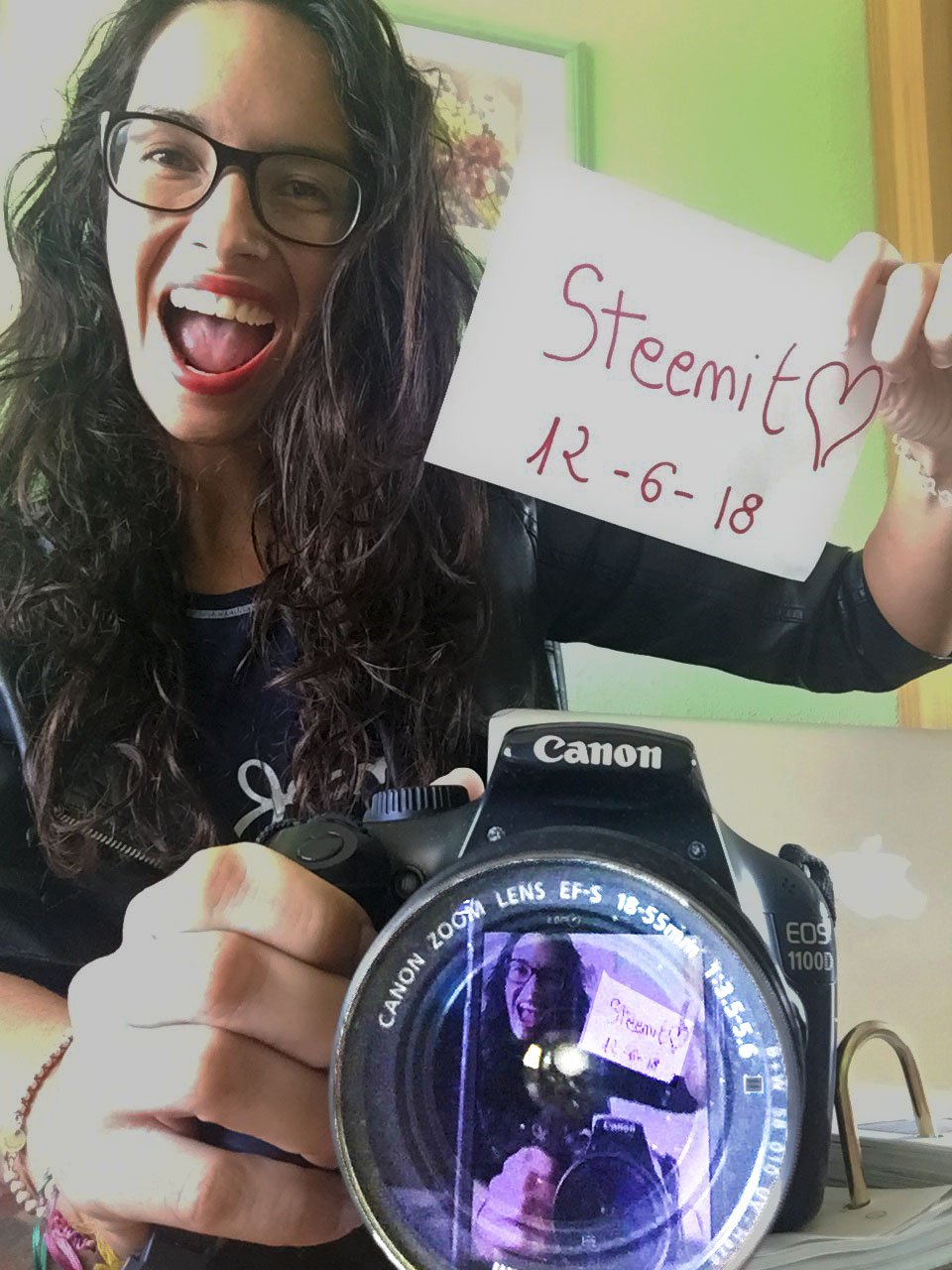 Hi!! My name is Indira, Im a blogger, photographer and a newbie too ;)
I created an account on steemit after meeting a friend in my adventure trip in Thailand!
I was working on my blog when this guys that I met in a crepe stand the night before (delicious by the way) start to explain me about this social media where you can get "awarded"
My face had to be so funny as he couldn't stop laughing at me.
"I love to see the face of people when I told them about that" He said laughing.
Well the thing is, I thought I had to give it a try. I just started to post in steemit. At the momet Im still lost and confused.
Every time that I read about it or someone "explain" me something, is like they are speaking in japanese.
So I guess the best way to learn is by trying yourself. ;)
¿¿¿¿What do you think??? ¿¿¿Is there another newbie as lost as me???
SPANISH :
Mi nombre es Indira, soy española, bloguera, fotógrafa y novata también! ;)
Me hice una cuenta de Steemit tras conoces a aquel chico en mi viaje en solitario y a la aventura a Tailandia.
Trabajaba una mañana en mi blog cuando ese chico que conocí en un puesto de crepes la noche anterior (deliciosas por cierto) empezó contarme sobre la existencia de esa red social en la que puedes obtener recompensas.
Mi cara debió ser de chiste porque no podía dejar de reírse de ella.
"Me encanta contárselo a la gente porque es buenísima la cara que ponéis todos" dijo riéndose.
El caso es que pensé... Debería probar. He empezado a postear en steemit. De momento sigo perdida y confundida...
Siempre que leo artículos para tratar de entender o que alguien trata de explicarme algo, es como si me hablasen en japonés... Me quedo igual vaya xD
Así que supongo que la mejor manera de aprender es jugando, como a las cartas, que hasta que no juegas no terminas de pillar el juego.
¿¿¿Vosotros qué opináis??? ¿¿¿¿¿Algún otro novato que esté tan perdido como yo?????
HOLA A TODOS!!!!