Dear friends this is my second presentation, since the first was not very good, I didn't know what had to write exactly... I have a month in Steemit and I am very happy about that! I'm discovering very interesting material of very intelligent people here! I really like sharing content with you, such as recipes, news, etc... But above all to share with you, content about food in my country! I really like sweet things very much... so today I bring you a recipe that I love, are crepes... (In Argentina are known as ¨Panqueques¨).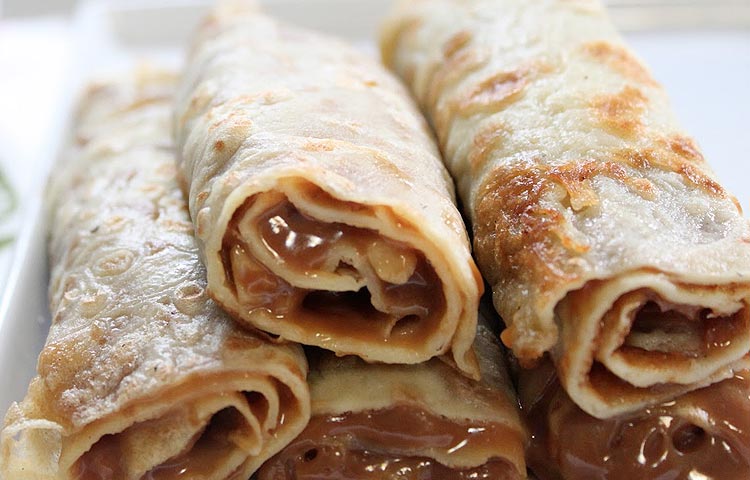 Not is like eating one of these just to see them?
If you want to eat one, here I leave you the recipe, you can do it!!
Ingredients:
-2 eggs
-full of flour Cup
-1 cup (200 cc) of milk
-1 teaspoon oil
-milk caramel
Preparation
1- To begin our panquques recipe we should put the milk with the eggs in a blender.
2-Then, we must empty the mixture in a bowl, add the flour, the teaspoon of oil, and mix well.
The mixture should be this way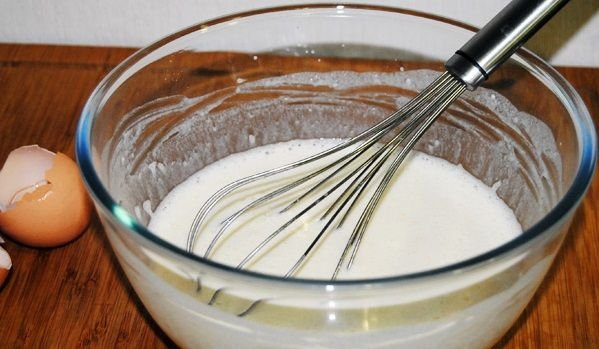 3-The next step is to heat a little oil in a pan and cover with our mix across the surface, Brown on both sides *, remove and let cool.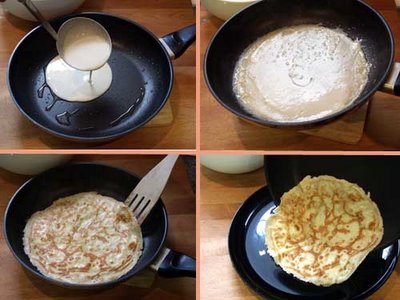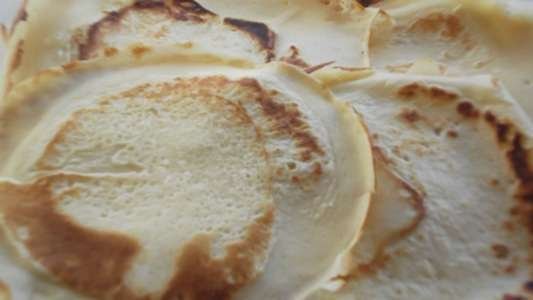 4-Thus, when we already finished preparing all the mixture, we can begin to fill the panqueques. To do this, you must add the amount of milk caramel you want and wrap.