Introduction
Hello Steemians, I'm Haresh from Gujarat, India. Born in 1975, I'm a self-employed person having business (my own shop) in Information and Communication Technology services. Become commerce graduate in 1996 then completed Diploma in Computer Science. Because my family's economic condition was not good enough, I joined a bearing manufacturing company as a Computer Operator and worked till April-2000. Then left my native place, worked in a Voluntary Organization (NGO) till 2009 for better career opportunities and financial stability. I do job for 15 years but no major improvements in my self development. I found limited scope with no growth in Job, so I left my job career in 2009 and started my own business in IT. Since then I am working for myself continuously.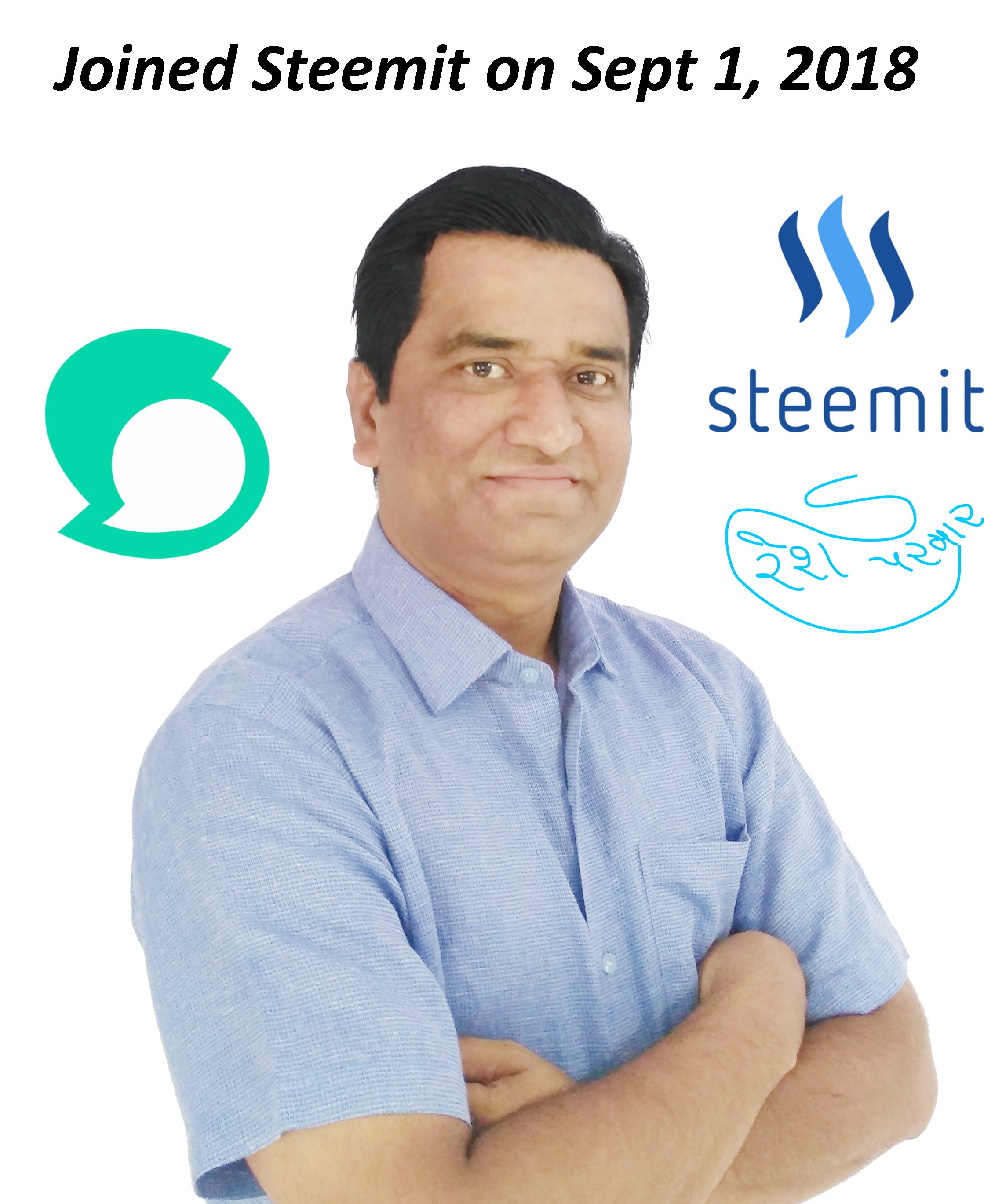 Struggle and Obstacles
I've seen many down falls in my life. Got married in 1998. Meanwhile, a major problem come in my life when I become father of a son, who was suffering from a life threatening disease called "Duchene Muscular Dystrophy", an inherited disorder of progressive muscular weakness. My problems, stress and disappointments was increasing day by day. I was never in the worst condition ever before. I was so depressed because of my son's health and social economical conditions. Our family was lost reputation from relatives and the society due to frequent quarrels within the family. My life was full of bitterness in relations. I was surrounded many doubts, questions and negative thoughts. I was working hard in two shifts to retrieve our financial condition.
But I never give up hopes
I had strong willingness to become successful and socio-economical powerful. I was having a clear vision and dream for what I wanted to be and what I have to do. I was making imaginary pictures of my dreams and wishes that should be come true. All the things I dreaming was drawn on a paper like a big home with garden and swimming pool, bike, car, bank balance and gold. Besides of financial empowerment, I was also willing to build a good reputation for our family and to give all the happiness to my family.
Turning point
Gradually I came in contact with many well-known, experienced and spiritual peoples who then changed the way of my life. As a part of my profession, I typed and read a lots of books of Osho and many other authors. I listen/seen a plenty of audios and videos on spirituality. I started to explore myself. Changed the way of thinking. Eliminate the negative thoughts with full of positivity. Literature help me a lot for my self development. I went deep in all the things like Business, Technology, Sports, Meditation, Yoga, Religious exposure. I have never stopped learning in my life till today.
My present situation
Now I am earning a handsome income from my business, I'm living in my owned big house, have a car & bike, a nice dog, happy and healthy family with sound socio-economic status. I have strong network connections with many leading organizations in India and abroad.
From August-2017, I started investing in Bitcoin and Altcoins related projects. Couple of project gave me a healthy return and now I have a very strong portfolio of cryptocurrency that have potential to make me a billionaire one day.
My hobbies
As part of my business, I traveled many places in my country India as well as abroad also. My hobbies are to learn on different topics the internet, to communicate with a multi culture people, to travel and explore the world, to build an active social network, to watch movies and listen songs.
Thanks for reading.
My best wishes and support are always with you.
@printskill
Hareshkumar Parmar
Gujarat, India
My photographs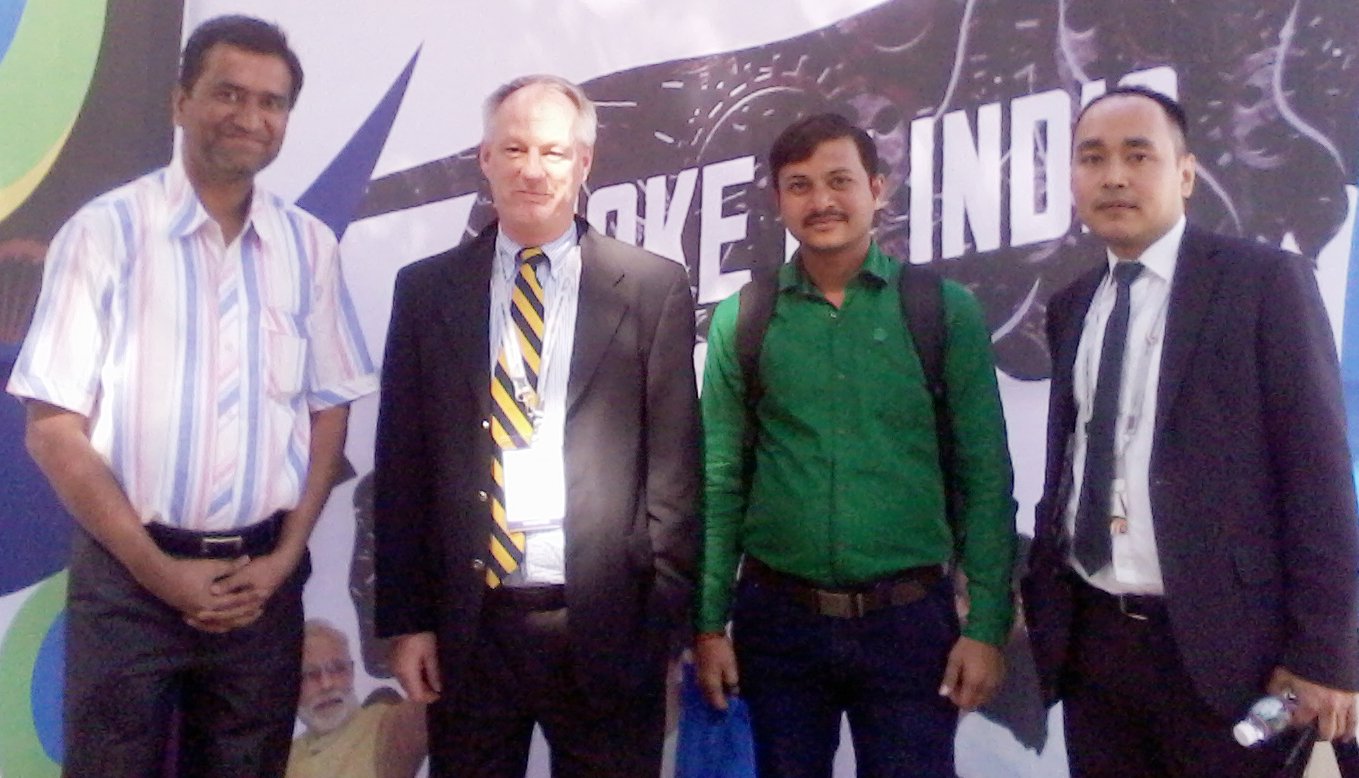 With foreign delegation at Vibrant Gujarat Summit-2015 on January 11-12, 2015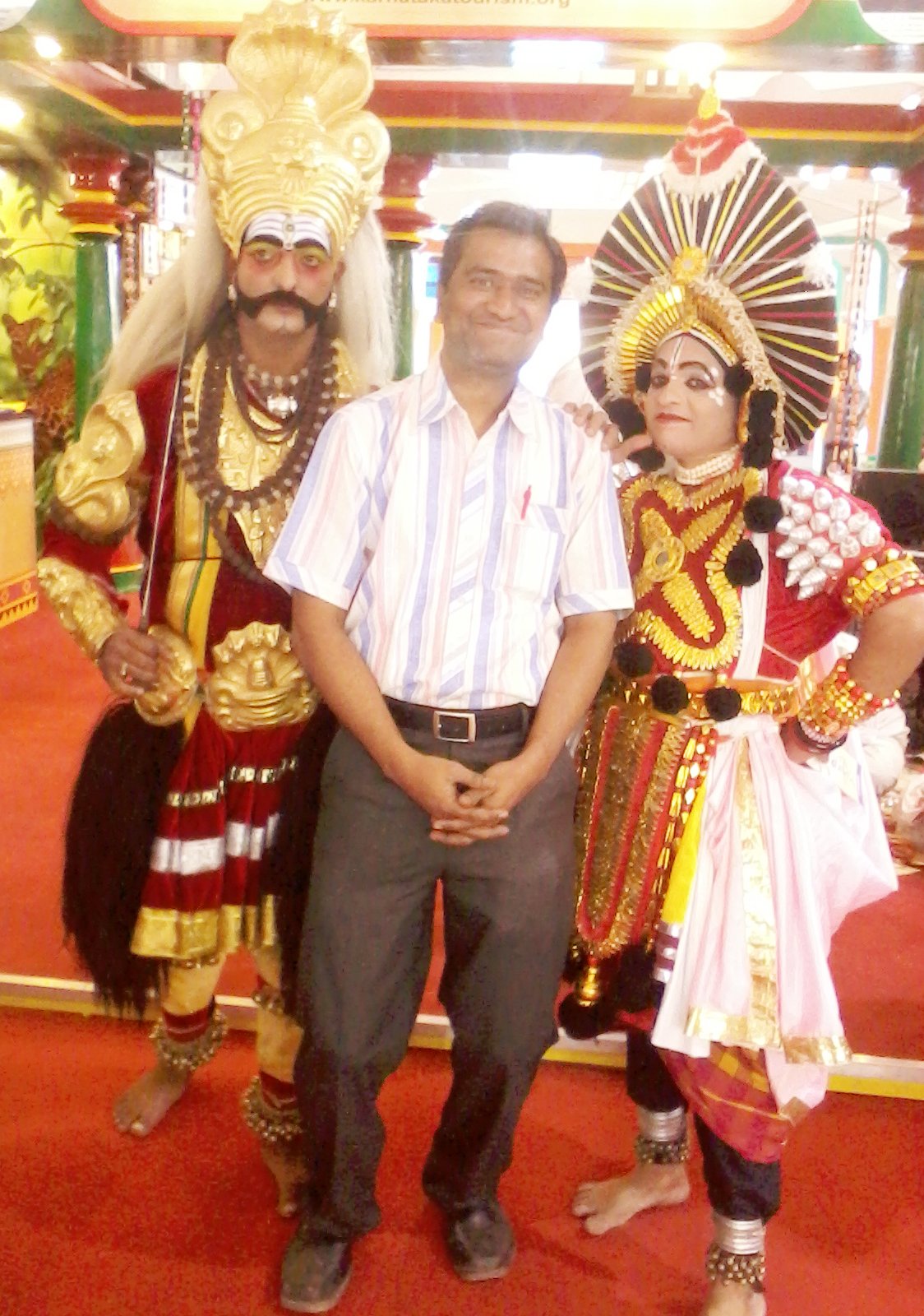 Cultural Heritage of South India at Vibrant Gujarat Summit-2015 on January 11-12, 2015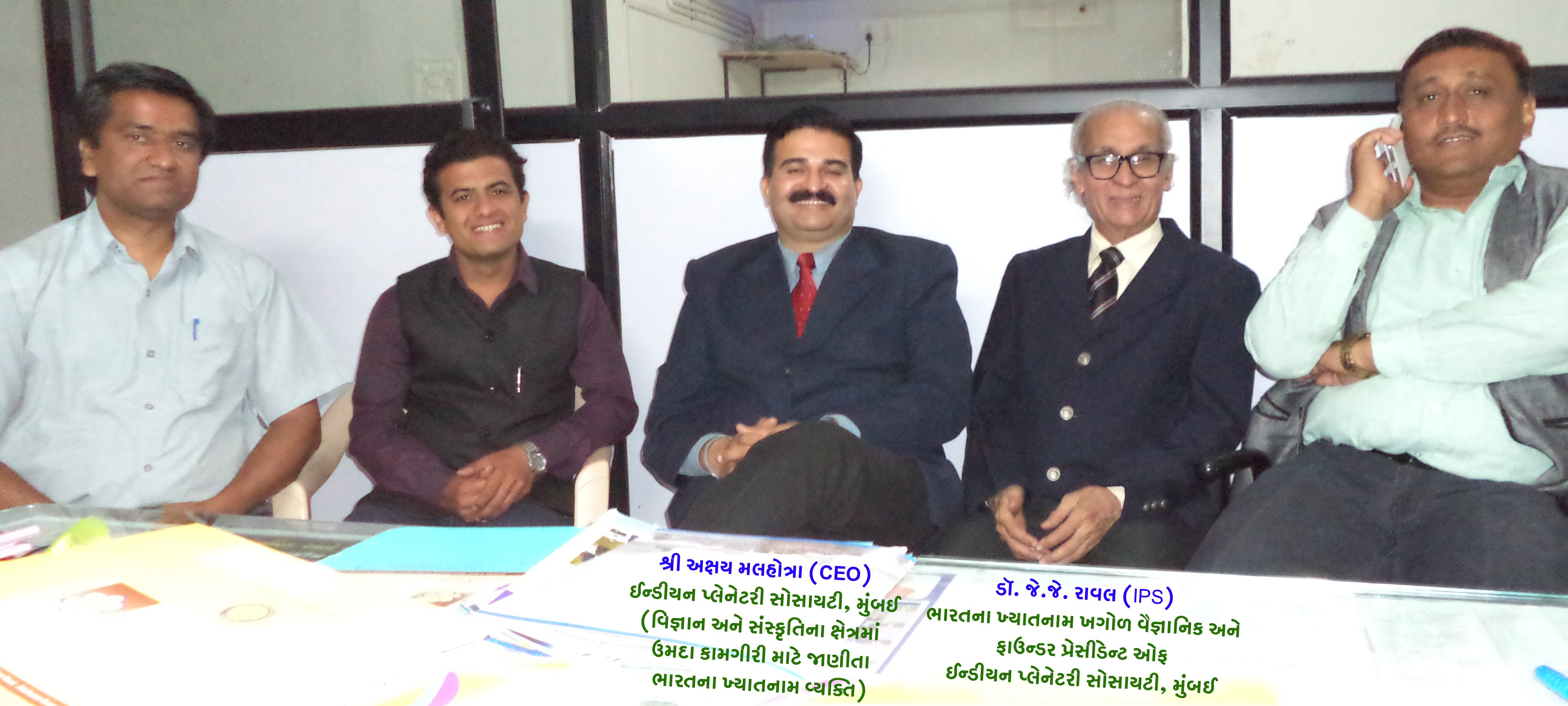 With India's well-known Scientist Dr. J.J. Raval, President of Indian Planetary Society, Mumbai, Mr.Akshay Malhotra (CEO) at "State Level Science and Technology Fair-2015" held at Sarvopari Educational Campus, Morbi by Raman Science and Technology Foundation, Gujarat, India on March 1, 2015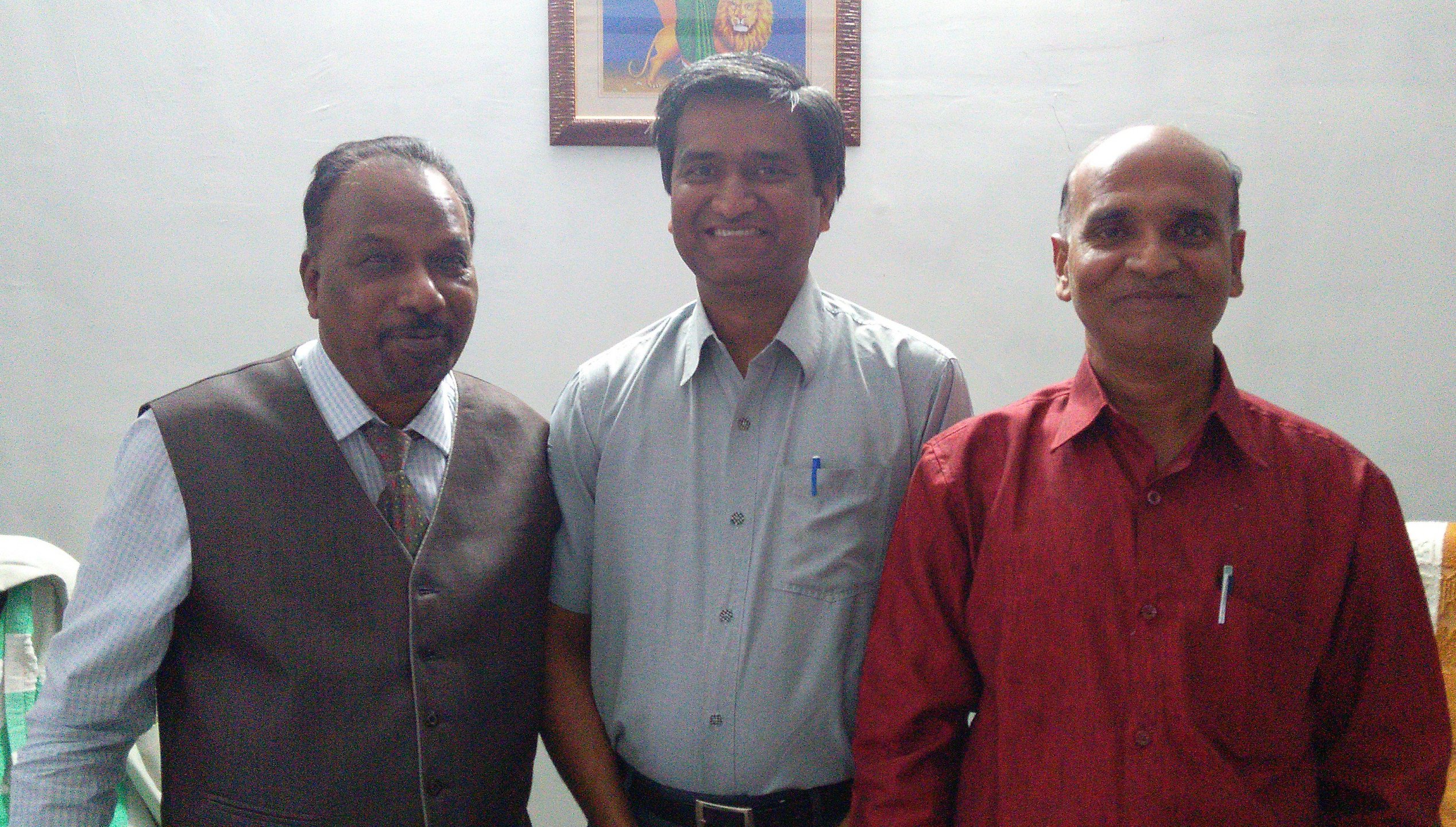 With India's well-known Mathematician (left side) Eng. B.N. Rao (Raipur, Chhattisgarh) at "State Level Science and Technology Fair-2015" held at Sarvopari Educational Campus, Morbi by Raman Science and Technology Foundation, Gujarat, India on March 1, 2015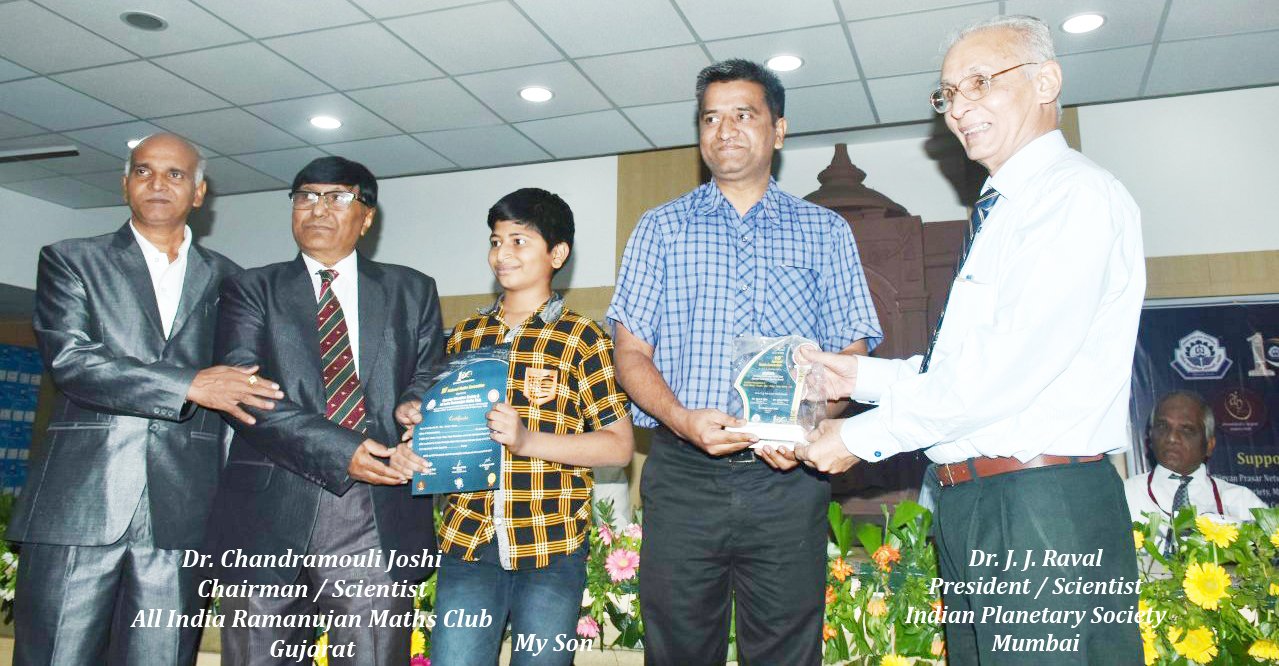 Honored by "Special Award for Best IT Work" at 10th National Math's Convention held by Charotar Education Society, Anand and All India Ramanujan Math's Club at Dadabhai Naoroji (D.N.) High School, Anand on November 21-22, 2015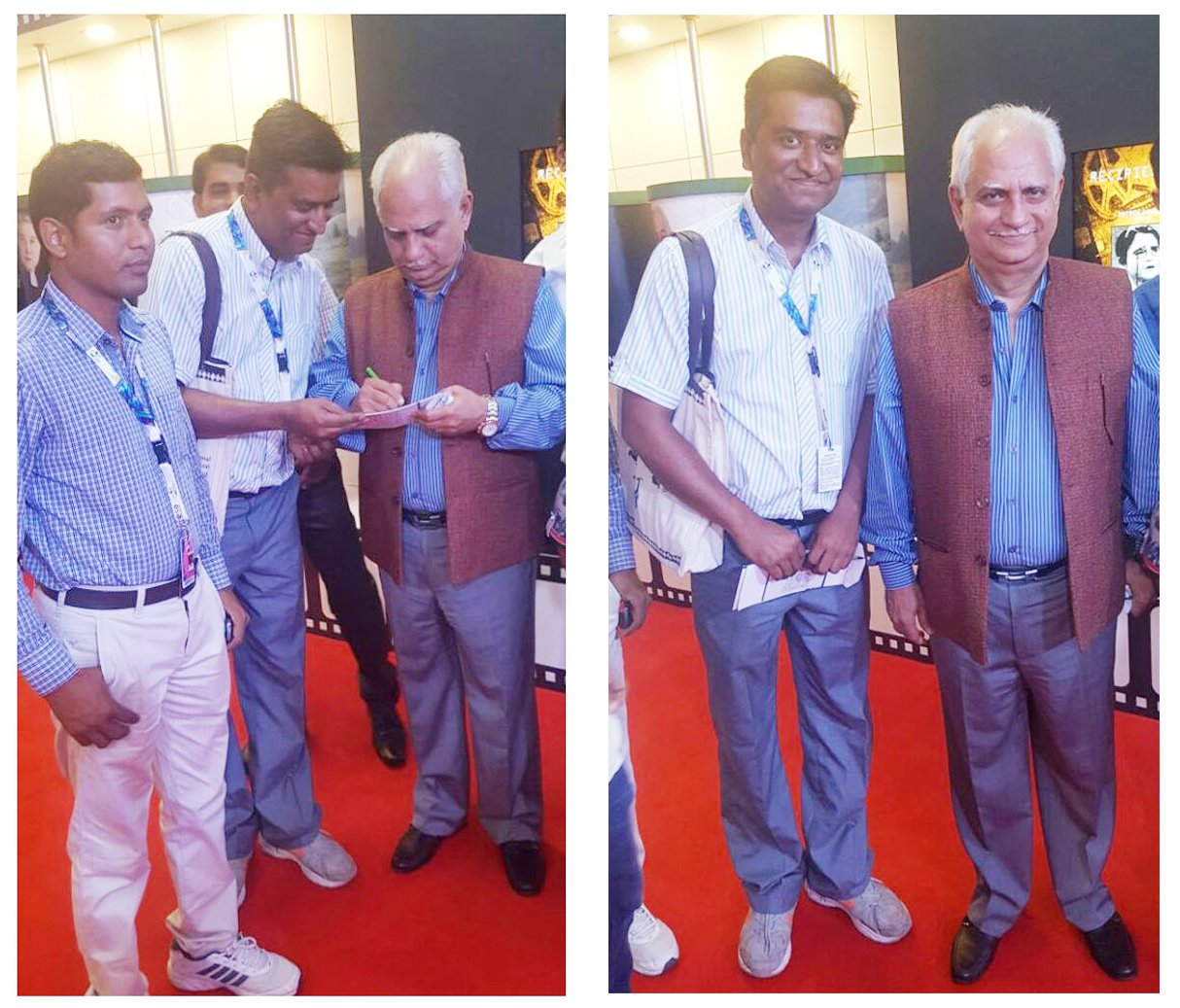 With legendary film maker of India Mr. Ramesh Sippy (popular for film Sholay) at International Film Festival of India (IFFI-2016) at Goa during November 20-28, 2016


Cricket Tournament by Federation of Information Technology Association of Gujarat (FITAG) January 19, 2017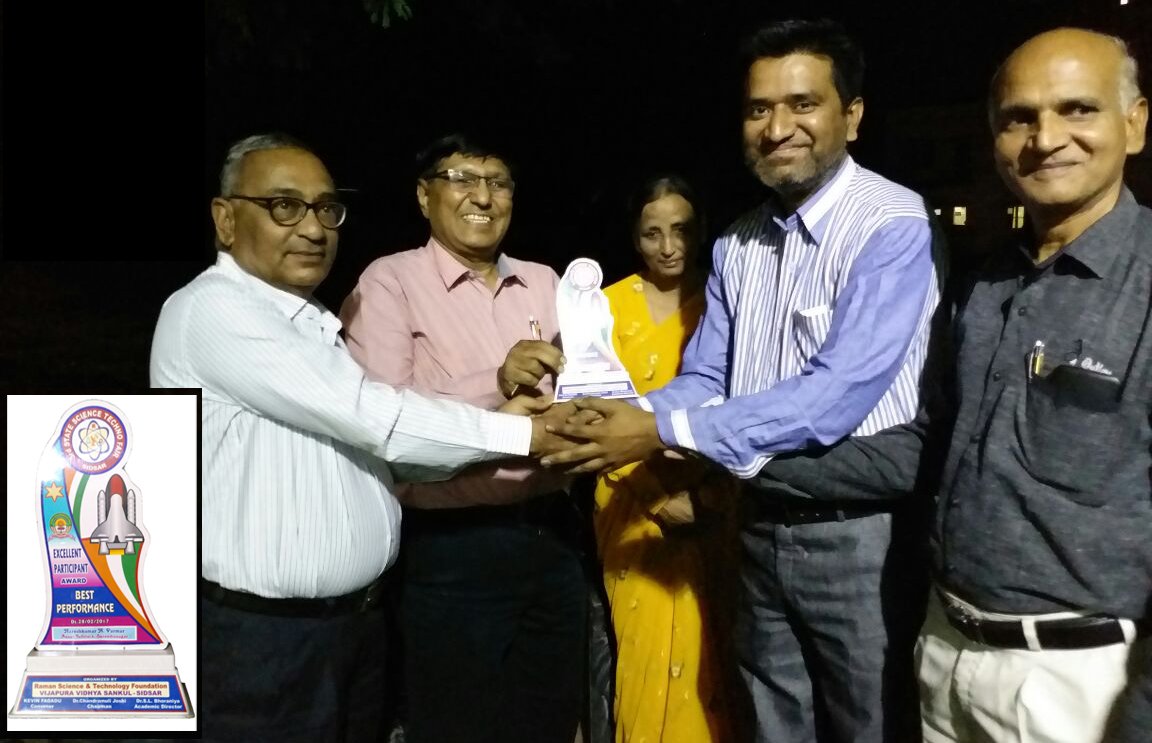 Award for Excellent Participation & Best Performance in IT field by Raman Science & Technology Foundation at Vijapura Vidhya Sankul, Jamnagar Gujarat on February 28, 2017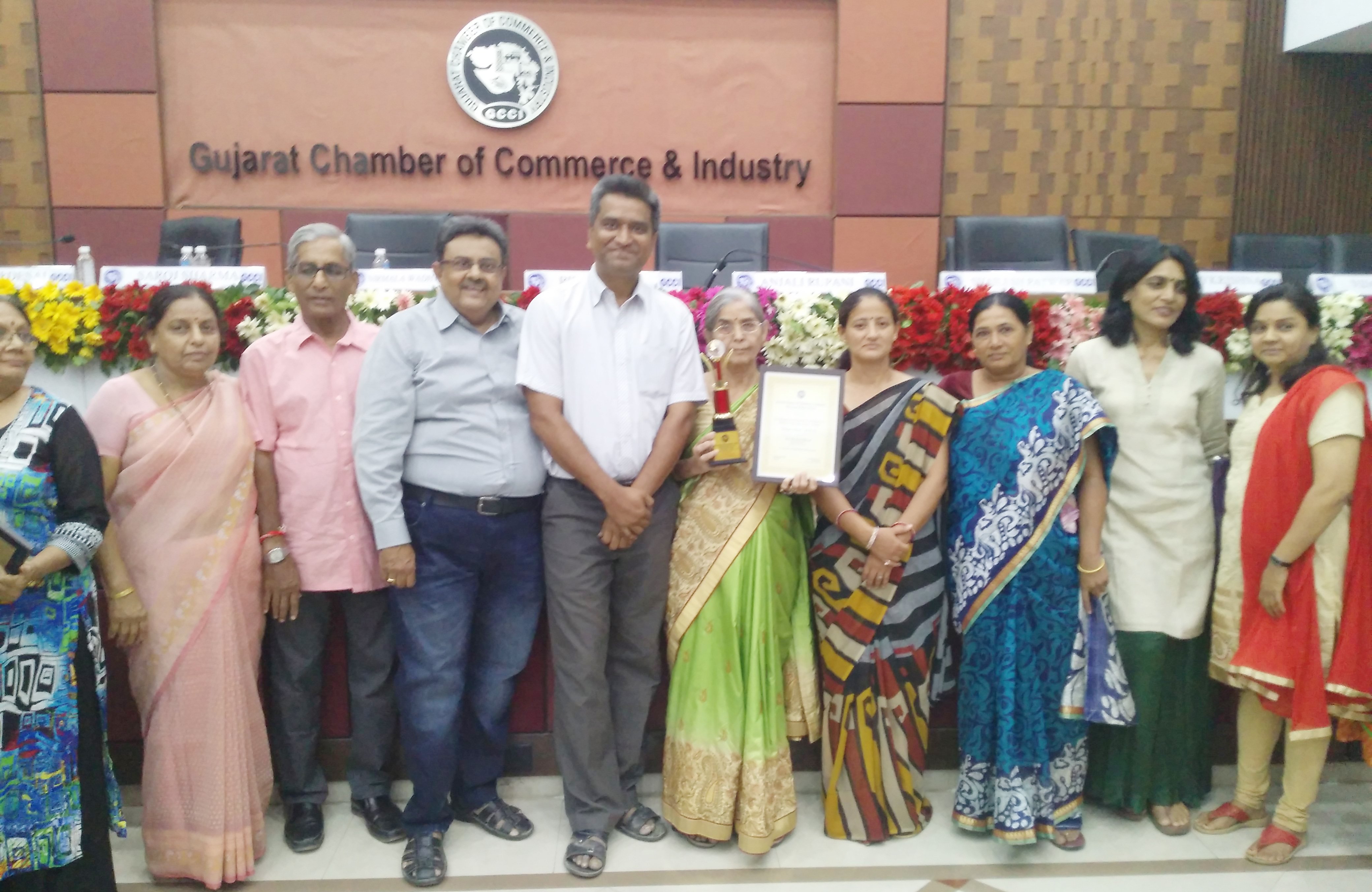 At the Award Ceremony ''Garima Award 2016-17'' by Gujarat Chamber of Commerce & Industry, Business Women Wing at GCCI, Ahmedabad in presence of Dr. Nirmalaben S. Wadhwani, Hon'ble Minister of State for Women & Child Development, Govt. of Gujarat and Smt.Anjaliben Vijaybhai Rupani, Founder, Pujit Rupani Memorial Trust and Other Dignitaries on May 26, 2017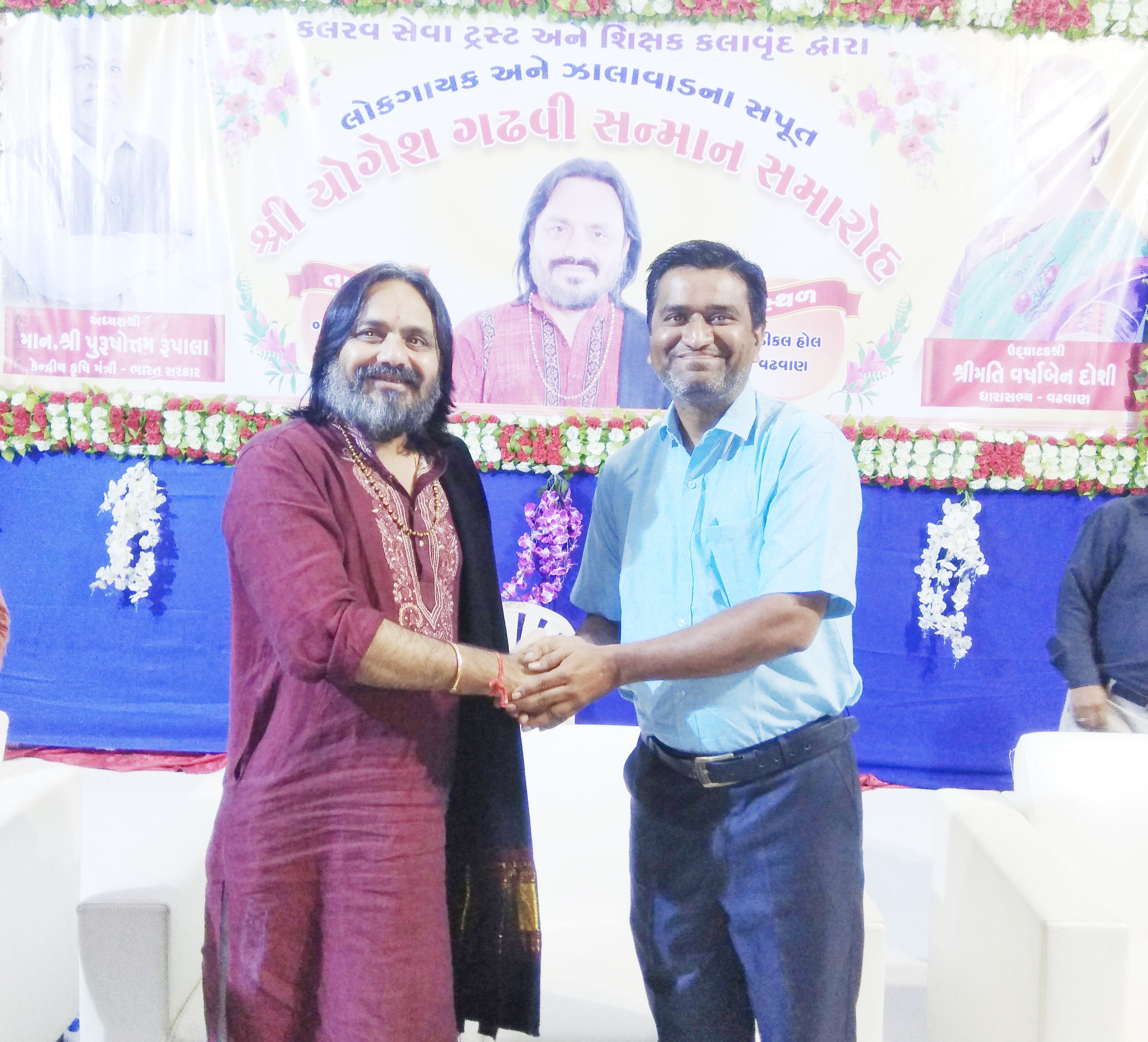 With Mr. Yogeshbhai Gadhvi, a well-known folk singer and literaturist of Gujarat at his Honorary Function Program organized by 'Kalavar Seva Trust' and 'Teacher Artist Group' at Medical Hall, GIDC, Wadhwan, Surendranagar, on September 1, 2017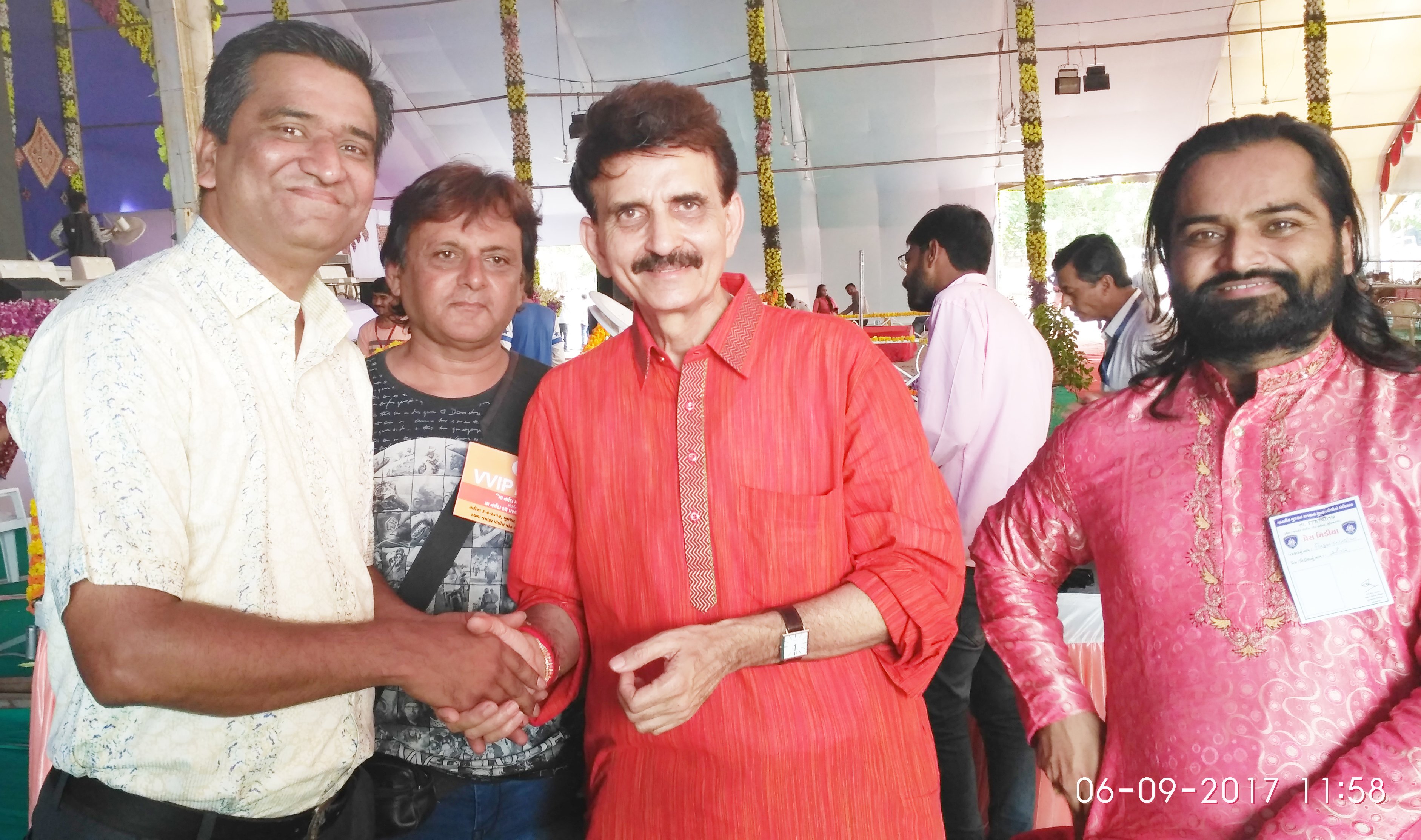 A visit with Mr. Pankaj Bhatt, Chairman of Gujarat Sangeet Natak Academy, Govt. of Gujarat and Former Music Director of T-Series. September 6, 2017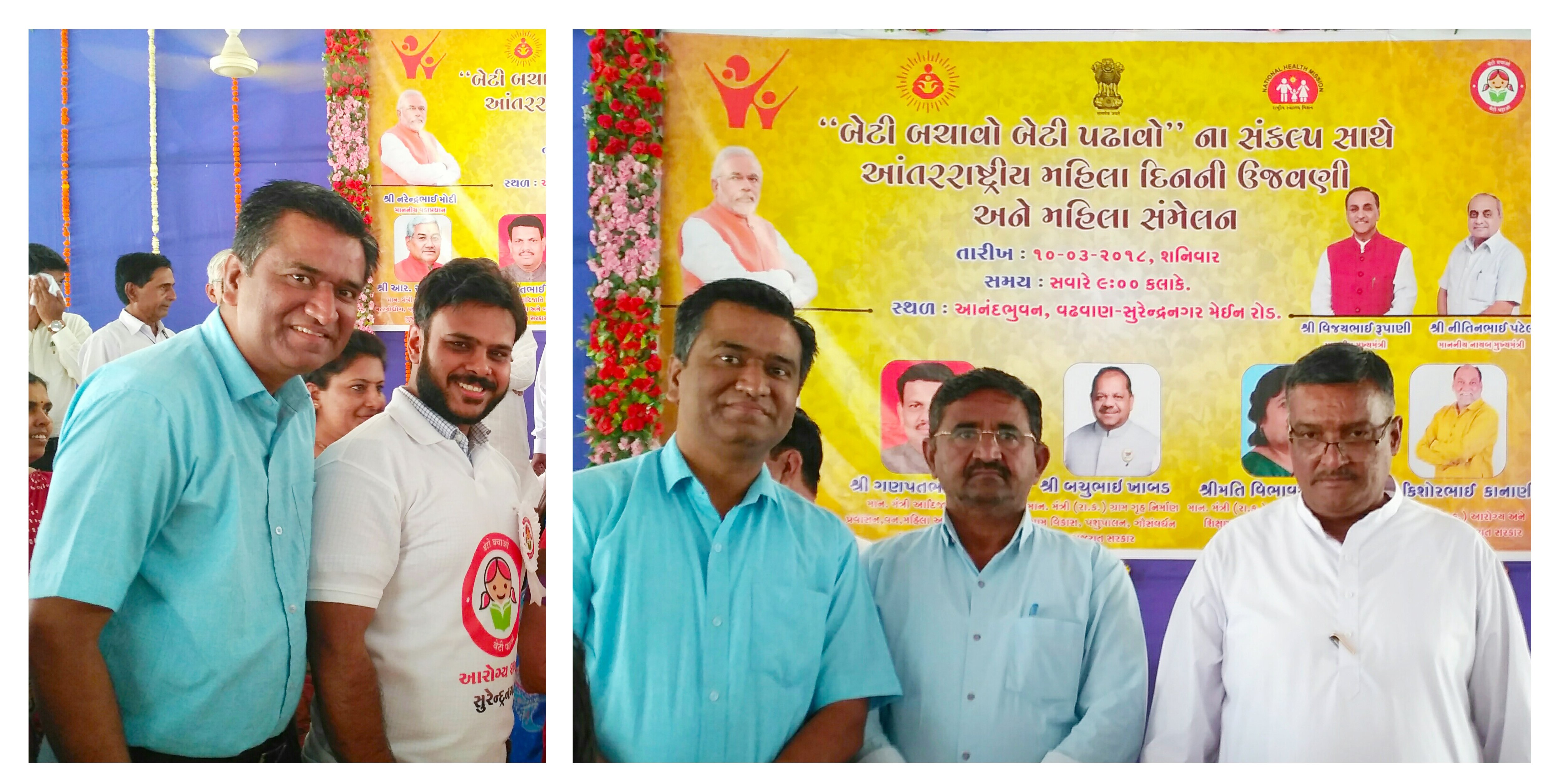 With the District Collector of Surendranagar (Left) and with Mr. Shankarbhai Dalvadi, Chairman of Gujarat Handloom & Handicrafts Development Corporation and Mr. Dilipbhai BJP President (Right) at Celebration of International Women's Day and Women's Convention on March 10, 2018