Hello everyone! I usually avoid social media, but Steem is really cool and I'm gonna give this a try. So, like Fauve, I'm also an excited noob.
I do front-end related things at State of the DApps (UI/development/product strategy/whatever hat is needed at the time), and wanted to introduce myself. This post is partially to just say hi to all of you lovely people, but also so that if the State of the DApps website goes down, you know exactly who to yell at.
I'm based in Minneapolis, USA, but seem to slowly be making my way to over Europe (why not?!). I don't have any pictures of me sitting on Lego Santa's lap, but I have one of my cat and me. Hope that suffices!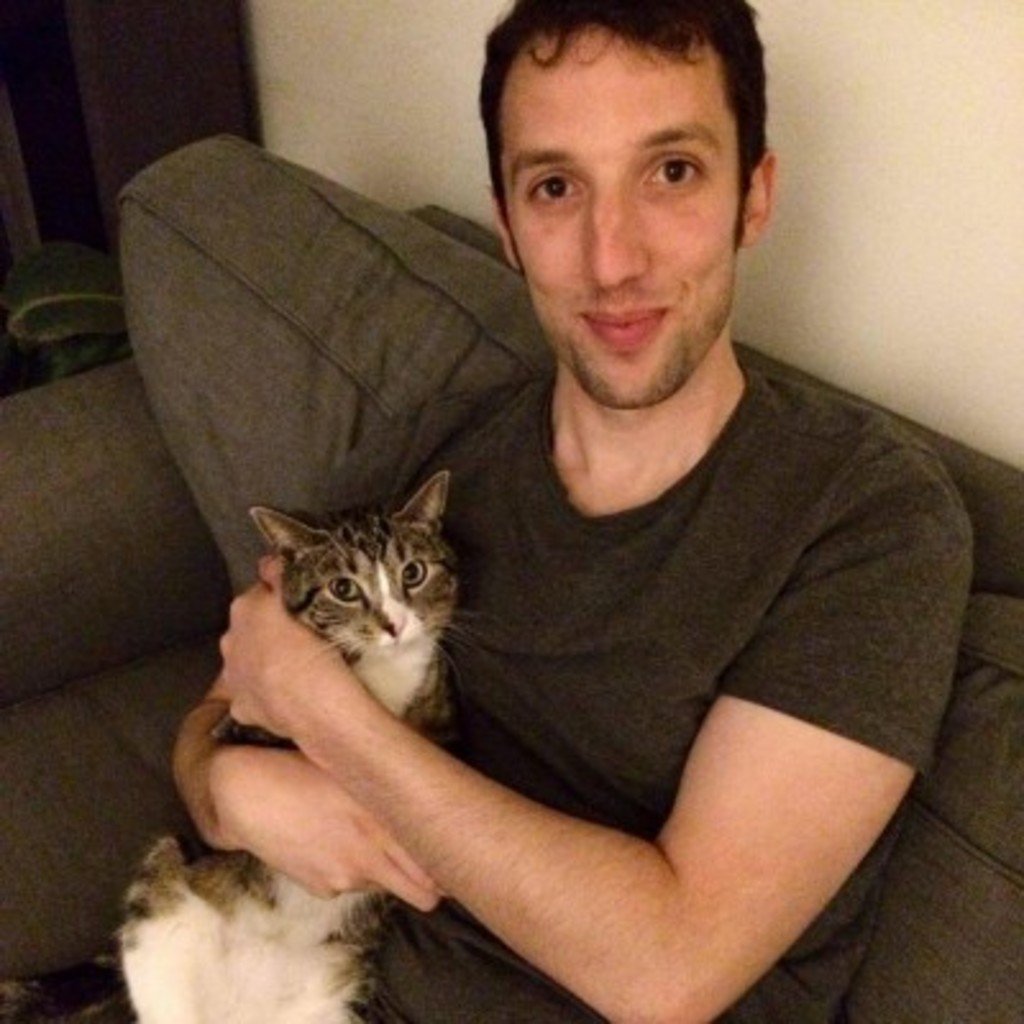 Feel free to give me a shout if you have any thoughts, feelings, suggestions, or rants about the State of the DApps website. I like talking about design and code, so I plan on posting more about that here!
-Rob