Hello Steemit Friends, This is my first post on steemit. 
My name is Amit Saini. I am from ambala. I am a student. I'm pursuing  my bba from final year. 
My Personal Details
*  I am indian. 
*  I am 19 years old. 
My Interest 
*  I want to be a businessman. 
*  Sports. 
*  Reding news.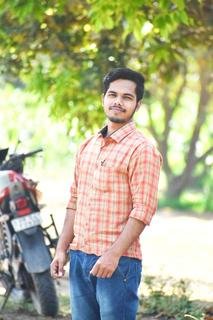 This is my picture. 
I will tell you people about upcoming different news, life, business facts, crypto news, interesting facts, with blog. And i want to share my knowledge with you. 
Thank you, for reading this and for giving your precious time and if there is any shortage, please comment. 
Thank you. Also get sucess in life. 
Amit saini
T