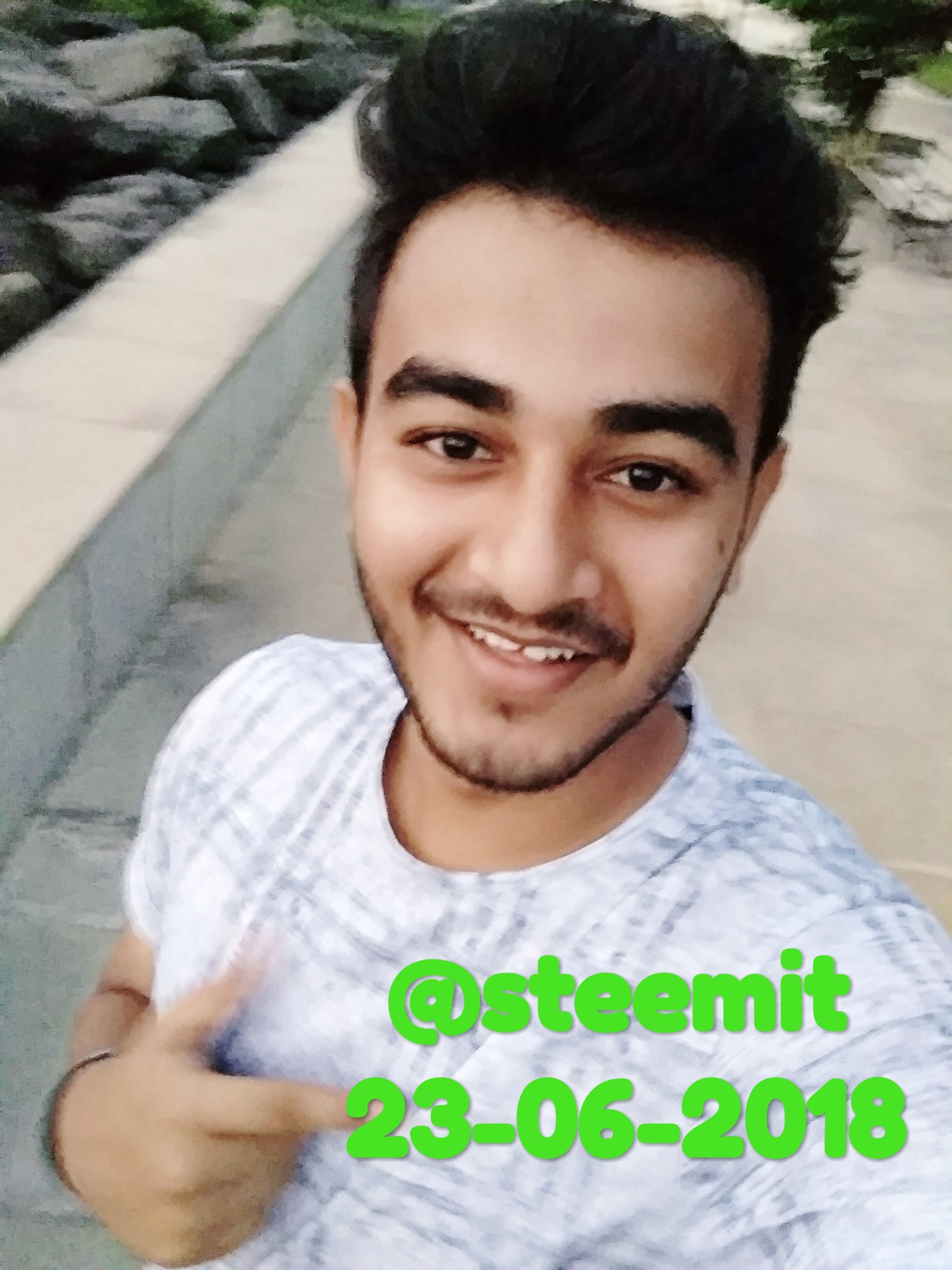 Hello Steemit family. I am a student from India currently pursuing Computer Engineering and very happy to share my life adventures with this Community. As a computer engineer in the making, developing and testing software is my specialty. As an energetic 20-year-old, I find the current technological advancement quite interesting. From the apparent trend, globalization has proved to be real and clearly accomplished the goal of bringing the people together and thus positively impacting their lives as this community is an evident example. People from all over the world can engage in business transactions thus enhancing global economic growth. This growth is a great contributor to improved humanity through uplifting of the economy of developing nations thus lowering global poverty levels.
While some people find the issue of cryptocurrencies confusing and difficult to understand, I find them fascinating. I am a cryptocurrency enthusiast and a crypto investor who believe that this new blockchain technology will help in changing the business world. I also think that it provides solutions to the long-term business challenges of long-distance trading, transparent transactions, and privacy. Transparency is an important virtue in the business sector. The traditional banking system has many times failed to provide this to the customers thus contributing to the people's desire for a new system. Cryptocurrency, I believe, is here to fill this gap and improve the customers' satisfaction.
I love traveling, and I am generally a food lover too. This love has led me to visit different parts of my own country as well as other parts of the world. These visits have enabled me to have a better understanding of the world including the significant needs. As a person who loves recognizing technical terms, I believe continued improvement of technology can help solve major global problems. For instance, through cryptocurrency people from all over the world will be able to engage in business activities. The local producers will, therefore, be able to find an international market for their products without necessarily involving third parties. This financial empowerment will consequently increase revenues for these people thus allowing them to meet their basic needs and improve their living standards.
Through traveling and interactions, you get to learn about many global civilizations that are worth exploring. As a food lover and a traveler, I have learned to appreciate other cultures other than the one I taught in my childhood. I have tasted many different foods as a result and met different people which I intend to share with my Steemit community. I believe it is vital to encourage cultural tolerance as a result of improved global peace and harmony. I also love playing cricket and other sports activities which also happens to be among the other things that bring the world's population together. In sports, it is effortless to rally people from different ethical, religious and regional backgrounds together as they show their support for specific players or teams.
With technological advancement and globalization, I believe that in future all parts of the world will be developed thus reducing the gap between the developed and developing countries. I love seeing people living together in peace, and I am very excited to be in this community hoping to learn more and get to know everyone here. My technical knowledge and skills I believe will be useful in developing globally acceptable software that will have a positive impact on the lives of people including all of you.
A special thanks to @jerrybanfieldand @moneyguruu for introducing me to Steemit
Looking forward to getting to know everyone!