🎯 GROUP LINK - Telegram
https://t.me/joinchat/GzksVU7DS8vAKp1yExam8g
WhatsApp: https://chat.whatsapp.com/94BVQUO6DCMJ9erhxB4GXA
SLAU EXCHANGE (1.0) | AND SLAU EXCHANGE LOANS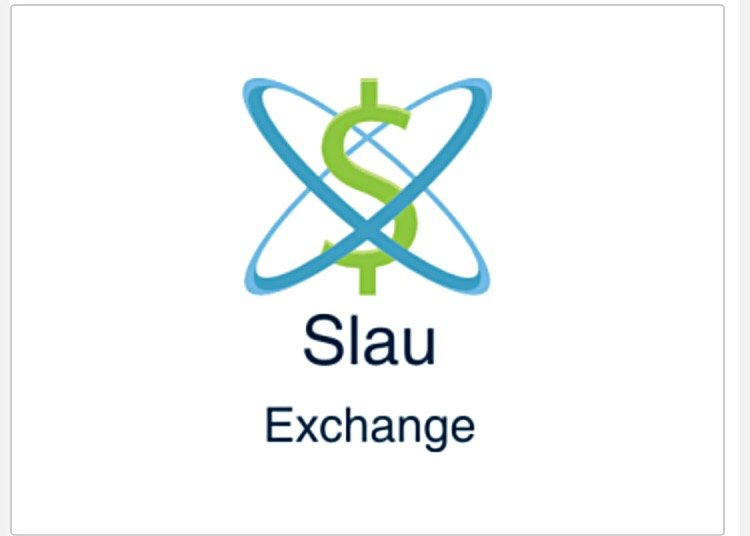 Slau364 is a reputable registered business entity with an interest in cryptocurrency trading and investment, digital marketing, online media and general contracts.
ON SLAU EXCHANGE WE OFFER 500 NAIRA AIRTIME BONUS TO SELLERS ON EVERY 100 COINS WE BUY FROM THEM. We also have random airtime fastest fingers first giveaway weekly.
THERE IS ALSO THE HIGHEST SELLER OF THE WEEK GIVEAWAY. WHERE WE CREDIT THE HIGHEST SELLER OF EVERY PARTICULAR WEEK WITH 3 STEEM.
At SLAU EXCHANGE the vision is to meet customers satisfaction through a trusted and efficient business technique.
ALL BUSINESS TRANSACTIONS WILL BE CARRIED OUT OPENLY ON OUR TELEGRAM CHANNEL
HOW IT WORKS:
(1). SELLERS send STEEM or SBD to SLAU EXCHANGE steemit account. Steemit account handle is: slau
(2). The steem and sbd is confirmed
(3). Payment is made to the seller at the best rate available in the market
(4). Seller confirms the receipt of funds
Complains and delays will be sorted out openly on our telegram channel
⚠️ DO NOT SEND YOUR COINS TO ANY OTHER HANDLE EXCEPT SLAU
Always use Escrow www.steemit.com/@slau
⚠️ONLY USE THIS ADDRESS
@slau to send SBD AND STEEM To
IF YOU GET A PRIVATE MESSAGE FROM A MEMBER ON THE GROUP OR ANYONE TRYING TO BUY/SELL TO YOU, THAT PERSON IS MOST LIKELY A SCAMMER. SO KINDLY REPORT THE PERSON OPENLY ON THE EXCHANGE
IF YOU HAVE OTHER COINS TO TRADE APART FROM STEEM AND SBD, SEND A PM to @slausonboy on telegram
————————————-
SLAU EXCHANGE LOAN SERVICE:
ON SLAU EXCHANGE WE GIVE OUT LOANS TO OUR CUSTOMERS FOR A MAXIMUM TIME FRAME OF 10 DAYS. LOAN AMOUNT IS FROM 3,000 TO 10,000 NAIRA. HIGHER LOAN AMOUNT OF UP TO 50,000 NAIRA COULD ALSO BE GRANTED. JUST SEND A MESSAGE TO @slausonboy on telegram. INTEREST RATE IS 10% OF TOTAL LOAN COLLECTED
HOW TO OBTAIN LOAN:
JOIN THE LOAN GROUP ON TELEGRAM
https://t.me/joinchat/GzksVQwBnPY9y6saV779XA

SHOW INTEREST IN LOAN COLLECTION

A COLLATERAL OF STEEM OR SBD WILL BE REQUESTED FROM YOU. STEEM OR SBD COLLATERAL WILL BE SENT TO @laurawright on steemit

YOU'LL NEED ONE STEEMIAN AS A GUARANTOR WHO WOULD ALSO PAY 50% OF THE SBD OR STEEM COLLATERAL REQUESTED FROM YOU. THIS MEANS THAT COLLATERAL IS SPLIT 50/50 BETWEEN APPLICANT AND GUARANTOR. COLLATERAL IS 150% STEEM OR SBD VALUE AT CURRENT MARKET RATE FOR LOAN AMOUNT REQUESTED

YOU HAVE A MAXIMUM TIME FRAME OF 7 DAYS TO PAY BACK YOUR LOAN. AFTER 7 DAYS ELAPSE YOU'LL BE GIVEN 3 DAYS OF GRACE AND A CHARGE OF 0.5 STEEM OR SBD FROM YOUR COLLATERAL FOR EVERY DAY THAT PASSES. WHEN THE 3 DAYS GRACE ELAPSE, YOUR SBD/STEEM YOU PUT IN AS COLLATERAL WILL BE CLAIMED BY US AND WON'T BE REFUNDED TO YOU ANYMORE.
AT SLAU EXCHANGE - CUSTOMER SATISFACTION IS OUR UTMOST PRIORITY