What do you get when you mix ADD with an obsession for new things, a lot of spare time, a passion for all arts and a hint of megalomania? that's right, me!
After diving in the deep end with a post about Gods Unchained yesterday, I realised I hadn't introduced myself yet. Rude! So, Hi! I'm Snuff. Snuffy, actually, but that name was already taken. so lets go with it, I'll respond to both :)
I discovered Steemit through Acidyo and his #TeamOCD promotion for Gods Unchained. Being a raving fanatic when it comes to that game, I had a chat with Acidyo to see what he was all about. He showed me steemit and... just wow. what a beautiful community this is! I've spent all night reading posts about just about everything, from gamers with leaderboard analysis to photographers going urban exploring and musicians posting new works. I love it!
So what will I be writing about?
Everything! there's so much to talk about, ranging from music to films, books, games, travelling... name it! if it interests me I'll share it with you all. I'll spare you my life story, looking back on life is something I'll do when I stop living it. Instead, here's a short list of latest things that interested me!
Latest Film
Joker. OH MY GOD Joaquin Phoenix killed it! I went twice in one week, I wasn't done with it. If you haven't seen it yet, drop what you are doing and go. GO! I know this film has been catching a lot of controversy since release, and understandably so. this is not a light digestive. rather, this movie is harsh, unforgiving and very confronting. I think that's the real reason why this movie has been the centre of so much debate, its it holds up a mirror and reflects so many of the societal issues we are facing right now. its uncanny and brilliant at the same time.
Latest TV Series
Unbelievable. Just finished an all night binge on it this weekend. Very upsetting and gripping story about how wrong things can go when we stop believing victims of rape. Also a great criticism of the investigative branch. not a light series, the first episode is very hard to stomach. but very, very good.
Latest Album
Big Red Machine. I randomly purchased this album without knowing what it was. I simply liked the artwork and wanted to know what it was about. turns out it's a masterpiece. a collaboration by Justin Vernon and Aaron Dessner. this should say enough about what you could expect. listen for yourself!

Latest Book
Dune. I know I know, this is mandatory reading material. I simply had never gotten to it. I find it hard to sit down with a book, I always find myself getting up 5 times per minute to quickly check something or whatever random stuff that distracts me. so when I do find something immersive, it truly means something. The whole concept of the Spice wars and how revolutionary for its time everything is written makes for a mesmerising read. haven't finished it yet, so no spoilers!
Latest Expo
Do Ho Suh. A Korean installation artist whose works revolve around the concept of home. the result is massive sculptures of rooms (yep, rooms) made of very thin see through fabric. a very dream like experience to be able to walk through his installations and experience his memories of places around the world he defines as home.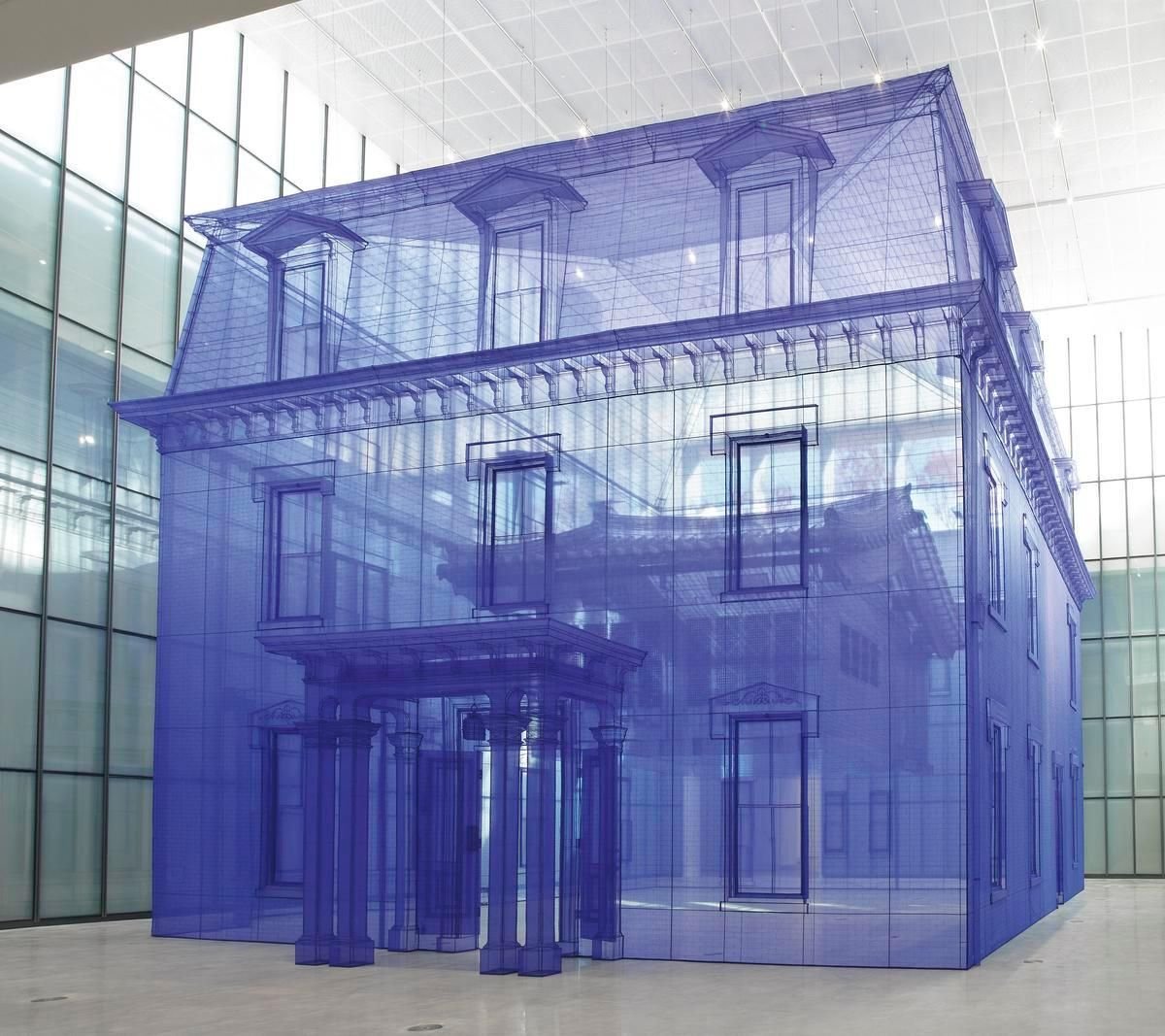 Latest Game
Gods Unchained. Yep, I'm hooked. having played Magic The Gathering for many years, I've never been satisfied with the norm of digital gaming where you don't actually own what you have. so when I heard of a TCG project where true ownership is established on blockchain, I was immediately interested. I finally took the plunge when Chris Clay joined the team (Chris Clay used to be lead at MTGArena). two things happened: 1) I am broke 2) I am happy. this is exactly how I pictured a digital TCG to be. you have the game on one hand, the community on the other. the latter is what gets me super excited, the developers seem very receptive towards third party interaction and some of the ideas and tools people are working on are proving to be groundbreaking not just for gaming, but for crypto in general. I am convinced Gods Unchained will lead the adoption race and bring crypto to a lot of people in the world. also, #freegaming !
Alright this is enough for now.
I'll keep writing about random things as they occur. there's so much to experience out there, all you need to do is get up and do it!