Hello steemit world, this is syntax3rrorcodec, My registration was just approved today still knowing what this steemit can do to me and searching more markdown languages for posting.
To make it formal, Let me introduce myself,
I am Tall, thin and handsome single young guy living her in the Philippines, a graduating student in bachelor of mechanical engineering course this year march 2018, since my family can't afford to pay my tuition I sell online motorcycle accessories as extra income for my allowance.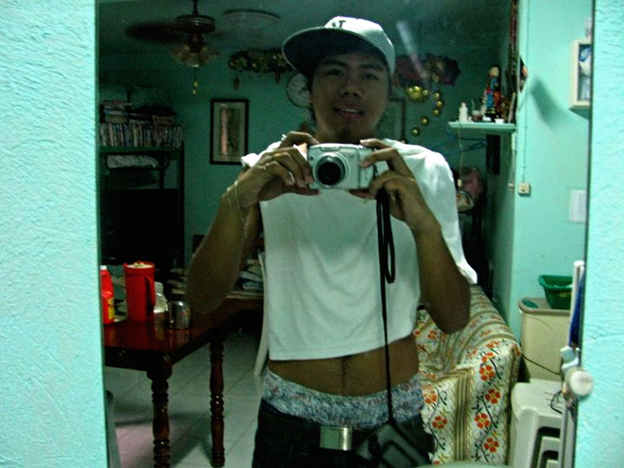 (That`s Me taking a picture in front of the mirror)
It`s a hard life to meet the race of competition to make money for living, studying while selling is stressful to make me motivate I always think positive and make more effort on it and I am almost there for my graduation seeing things what I have planted and now ready to harvest.
This is I do when I stressed up jamming with my friends I am the one who play the bass guitar. We are not a professional musicians but we enjoy the moment when we play instruments to create music.
(This is one of our old video uploaded to youtube a cover song titttled "bisan pa" of one of the most popular music in cebu "bizrock")
I think steemit is the great site. I love steemit if I try I will success steemit life. Hi guys please stay with me. I try always with you. So start my new steemit life...
So that`s it for now
A special thanks to my professors; @juercoree, @thinkingmind, @romeaiden03 and @cathvanlael who invited me here sharing this opportunity and now I`m grabbing on it.
See you steemians don`t forget to follow me and read my incoming post soon.......


Sincerely yours
-@syntax3rrorcodec
Willing to read all your comment(s) sharing things what steemit do for you

"Engineer's just like gears they do the work as a team hoping also in this community lifting up others"