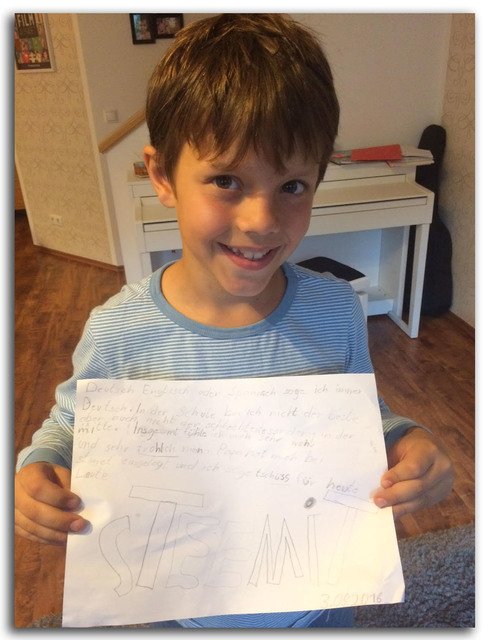 Hey guys, my name is Teo and this is my very first article on Steemit. Today I want to tell you a little bit about myself .
So let's get started: I am 10 years old and live in Germany. My dad comes from Spain and my mum from England. I can speak all three languages (German, Spanish and English) which a lot of people find interesting – although it's pretty normal for me. When people ask me to say something in another language I never know what to say … oh well!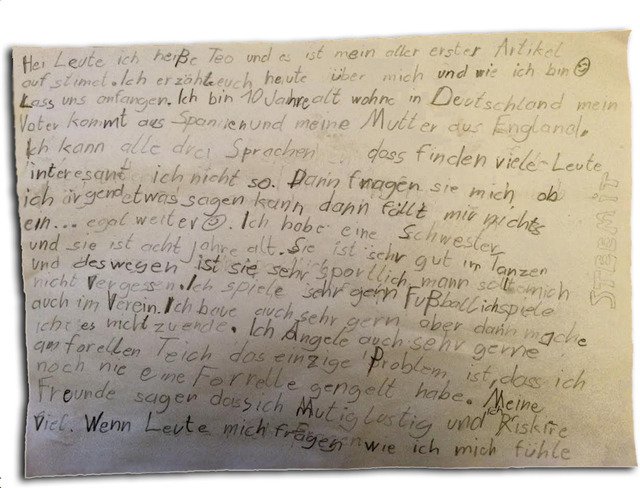 I have one sister and she is 8 years old. She is a really good dancer and very sporty. But enough about her, back to me! I love playing football and play for my local team.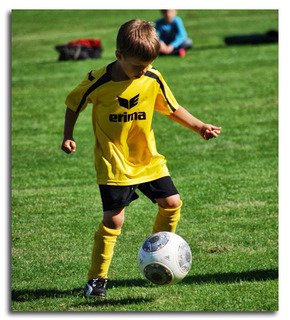 I also like building things but somehow never manage to finish anything. I like to go fishing at the trout lake. The only problem is that I have never caught a trout!! My friends say I am brave, funny and take risks.
When people ask me whether I feel German, English or Spanish I always say German. At school I am neither the best nor the worst, I am somewhere in the middle. On the whole I am a happy person.
My dad ( @pgarcgo*) logged me into stimet – OK that's enough for today!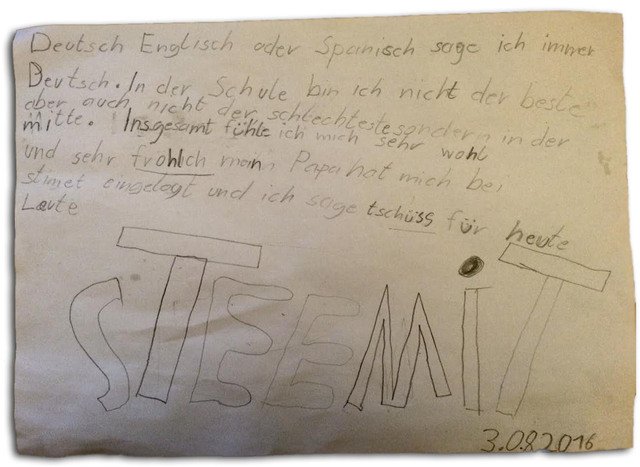 * Note of the translator.