Allow me to do this #introduceyourself again. I decided to give a thorough introduction, to give you an idea as to why I intend to post about coffee here on Steemit!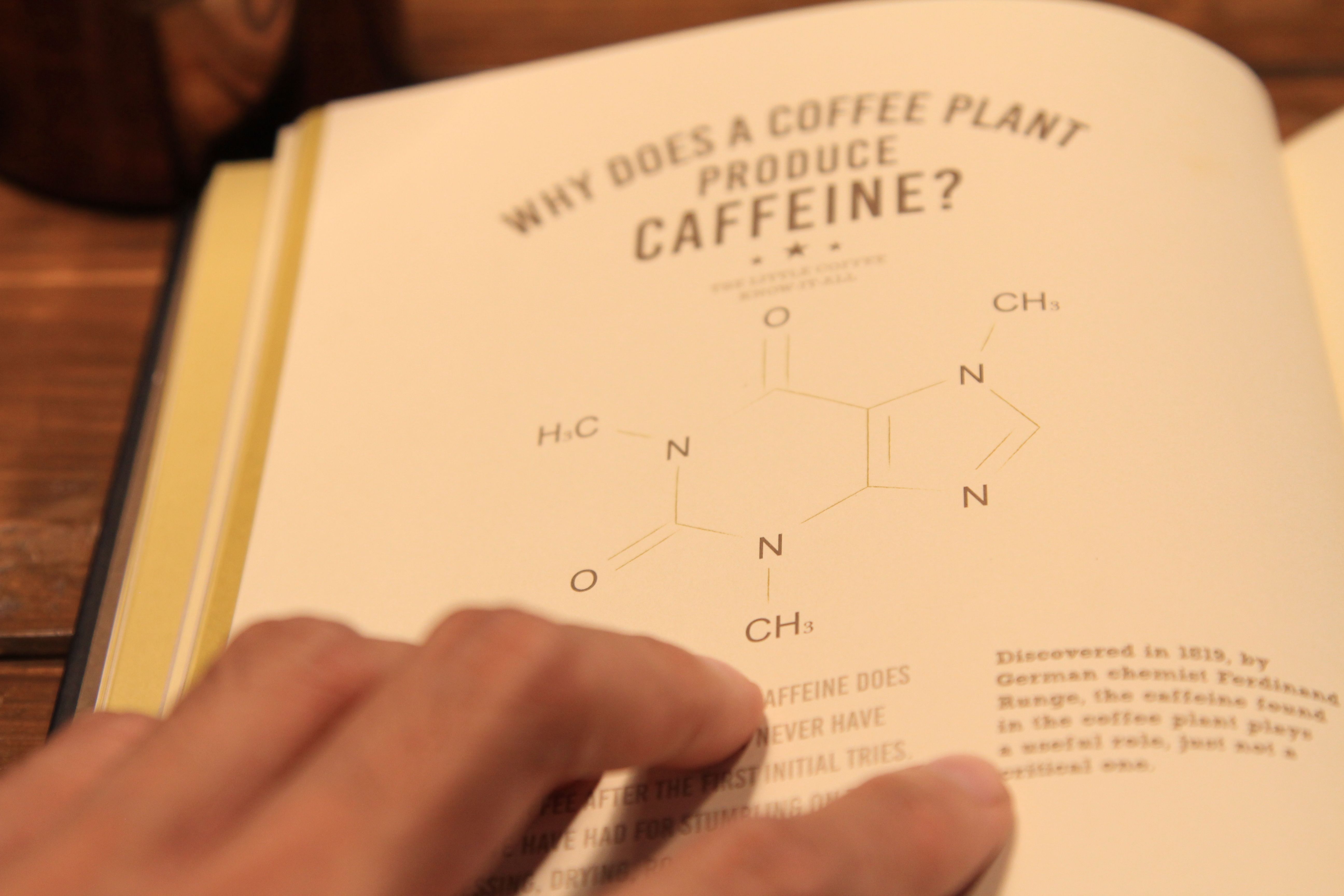 Caffeine
The need to use this unregulated stimulant first drew me into consuming coffee. Later on, I realized there's more to coffee than just caffeine. So I subscribed to coffee after liking it for what it was, and stayed after seeing the endless possibilities. I'd like to look at it as a world worth exploring. And I'm embarking on a new journey into that world.
In this 4-part post, I would like to tell the story of how I started, what ignited the passion, the beginning of the journey, and how it is so far.
Part 1: The Introduction
Pretty late into drinking coffee, I started in 2010, already 26, with the instant, 3-in-1 packs, available for free at the office. I just transferred to a new job. And that time, I didn't opt to get an apartment nearby, so I had a long commute to and from home. Thus, I got sleepy in most days, that I sought the help of coffee. It was fine at the beginning, but later on, I did not like how sweet the beverage was. So, still with instant coffee, I started drinking black. I could tolerate that immediately, since I was already a fan of dark chocolate. Needless to say, it wasn't a good start.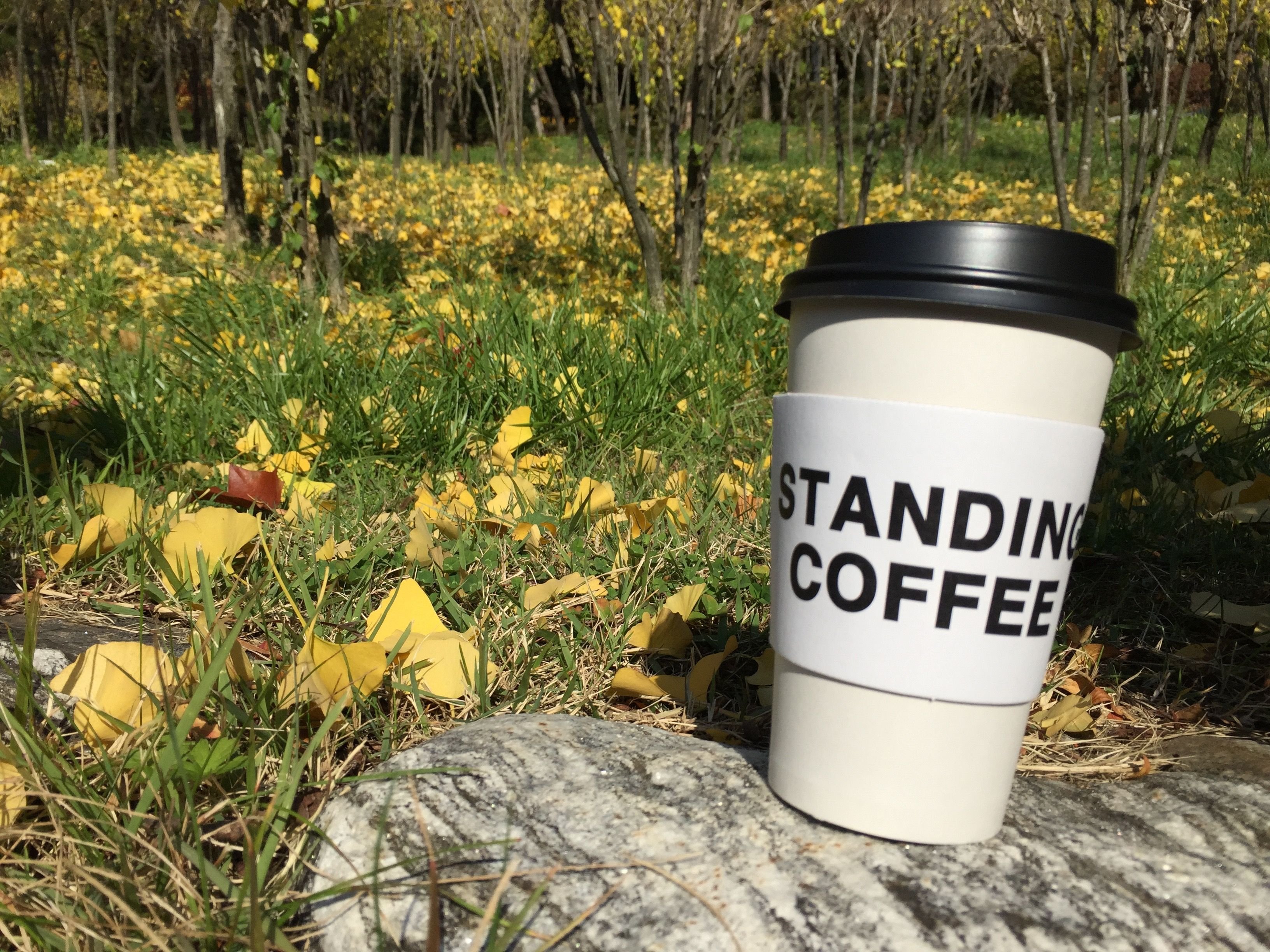 Coffee is everywhere in Seoul, Korea. A lot of small coffee shops such as one named "Standing Coffee", because you basically get coffee for take out, can be found.
Several months after, I left the Philippines after accepting a job offer in Korea. This was where, for the first time, I started ordering black coffee at coffee shops. It was an influence by the people around. A lot of Koreans would order Caffè Americano in any of the abundant coffee shops – local, foreign, big or small. Iced Americano became a favorite, and it carried on till I came back to the Philippines.
It's worth noting that even before I drank coffee, I already enjoyed going to coffee shops (and ordering the non-coffee options) especially with friends. With different cliques, stories, rants and laughter were shared. And by the time I went to coffee shops as a real coffee drinker, I started to imagine owning a cafe. Even if it was a common business, I still liked the idea just because of the social experience and good memories I associate with it.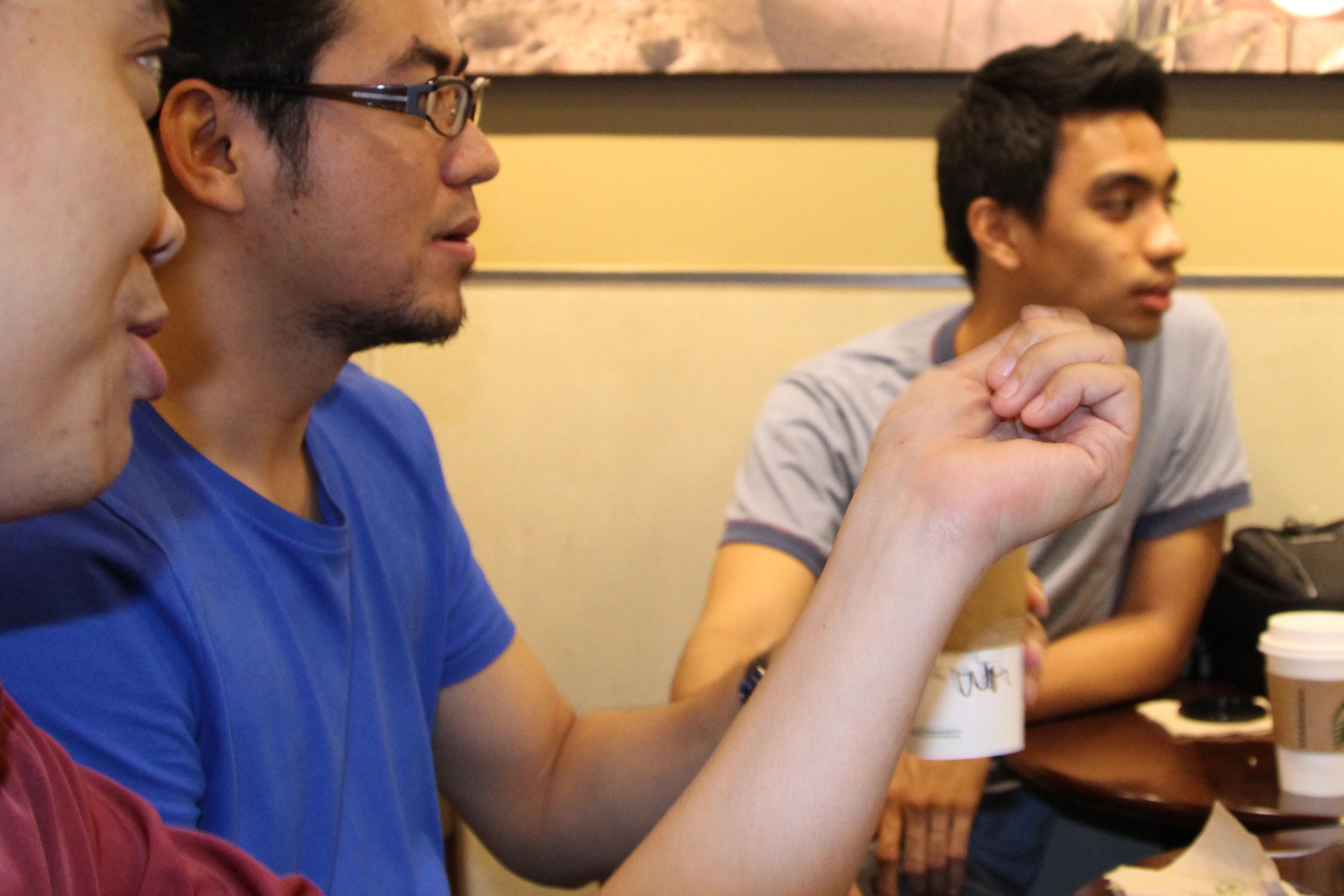 Friends share stories, get serious, or goof around in coffee shops. Good memories are formed while drinking coffee. Seoul, August 2011
To be continued...