Part 2 - The Catalyst
For a few years, I was that: a corporate man, frequently getting a cup of black coffee in coffee shops. When I went back to the Philippines in 2015, that habit still continued. Though sometimes, I would get free brewed coffee from the pantry. It wasn't good, but practical.
One trip changed it all.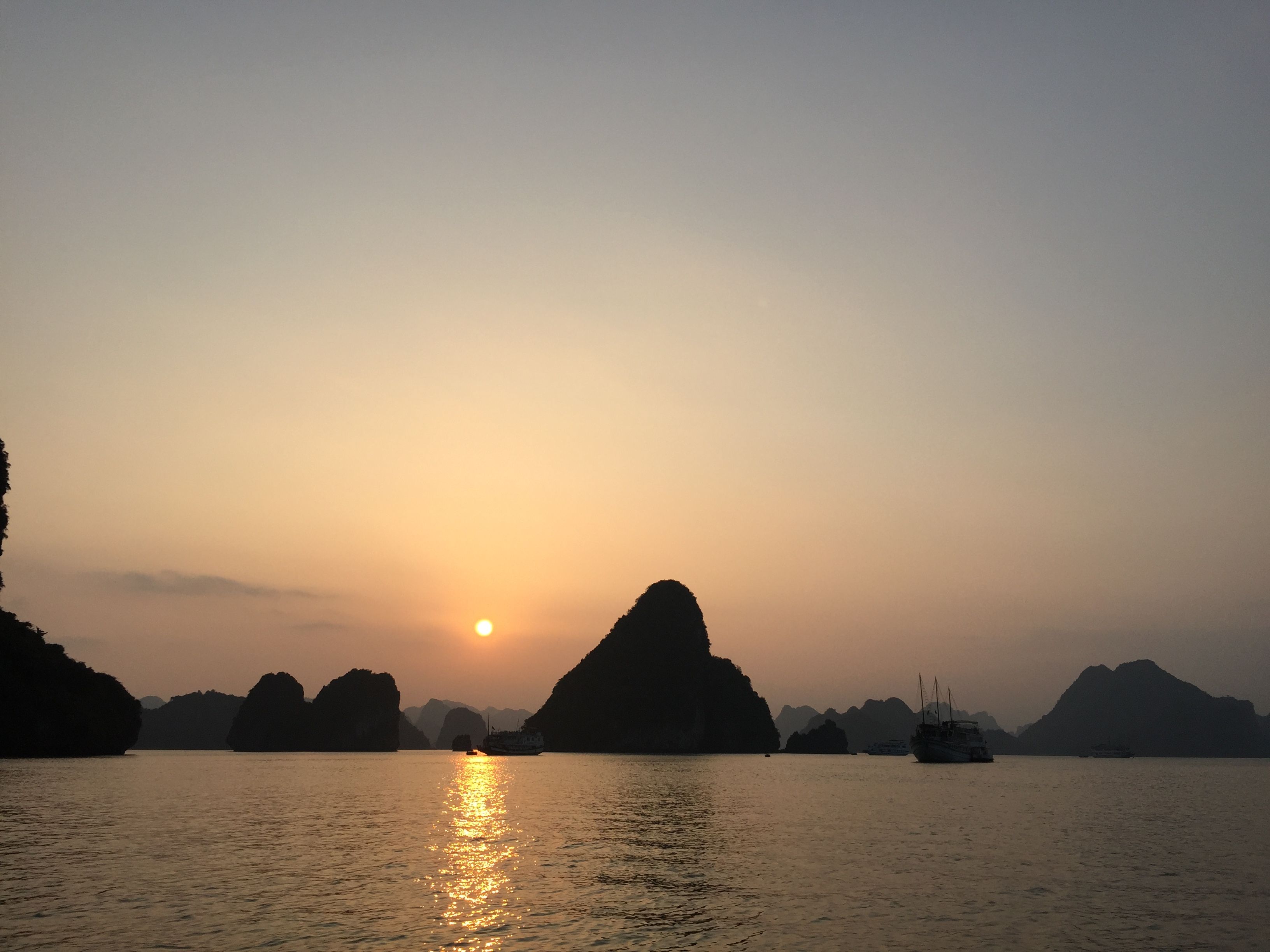 Sunset at Halong Bay in Northern Vietnam, March 2016
In March 2016, I went to Hanoi, Vietnam with friends from college. I went there looking forward to the nature outside of the city, forgetting that it's a country with a big coffee culture. And so I was amazed by the abundance of coffee – good coffee. I was even guilty of enjoying civet coffee, which most likely came from caged animals, overfed with coffee cherries. Sorry world!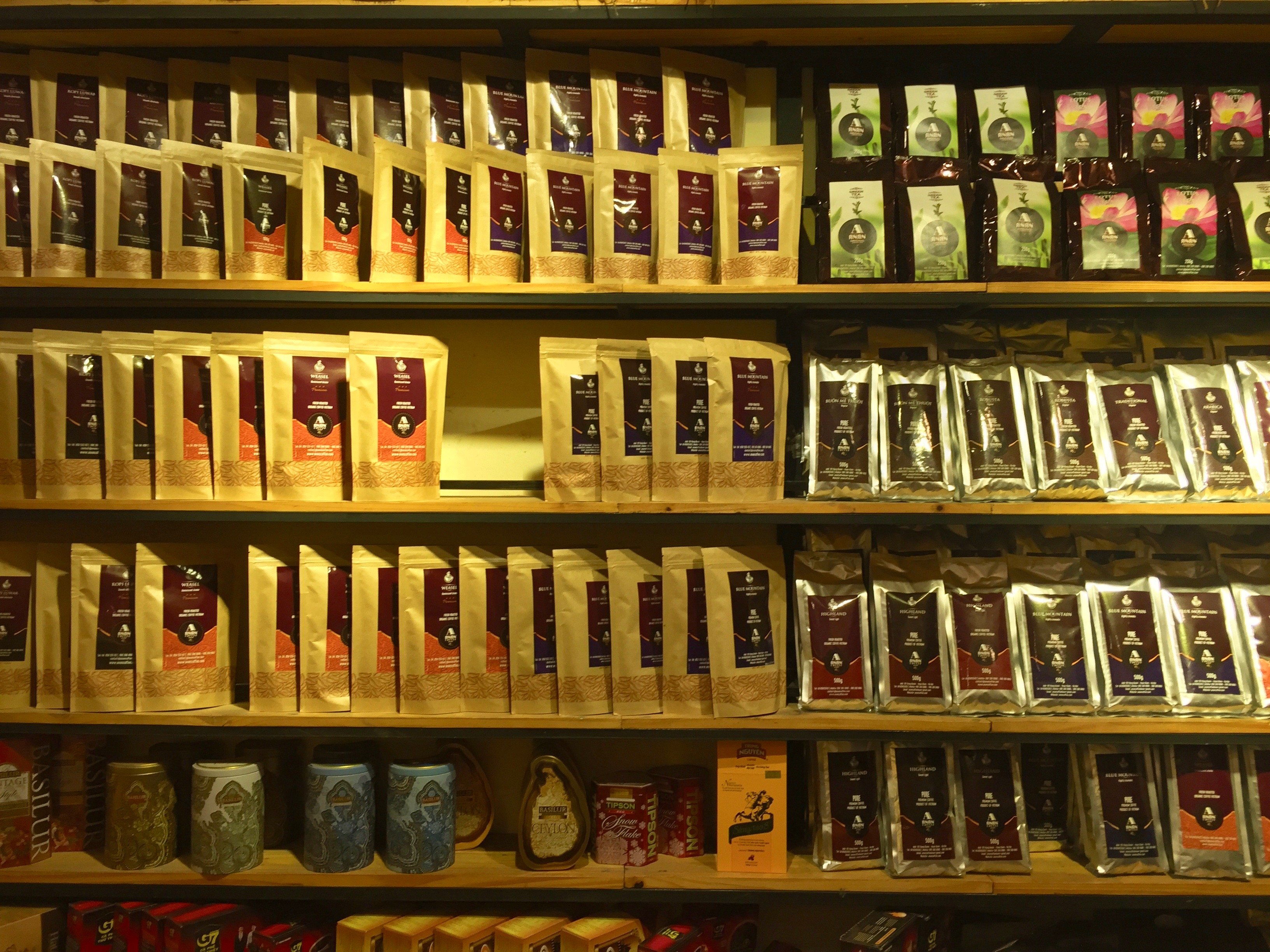 A shelf full of coffee! At Anan – the shop in Hanoi, where I bought a pack of coffee to be enjoyed after the trip. They gave me a free Vietnam drip with the purchase.
I definitely bought coffee for enjoyment back home. Good thing I received a free Vietnam drip from the store where I purchased the pack. So on the first working day after the trip, I brought them to the office and prepared my own coffee. It was great!
So everyday, until the pack's contents ran out, I prepared my own coffee. It just gave me good vibes every time. So I thought, "this is good." And I started looking for new brewing equipment. One particularly caught my attention: Chemex. It's beautiful, and as a chemical engineer, the fact that a chemist invented it, made me like it more.
The circumstances favored me, as my cousin was in the US for vacation, at the time I was salivating at this thing of beauty. I requested her to buy the Chemex for me, as they don't deliver outside the US sans Canada. And she did. When it finally arrived, I was just ecstatic.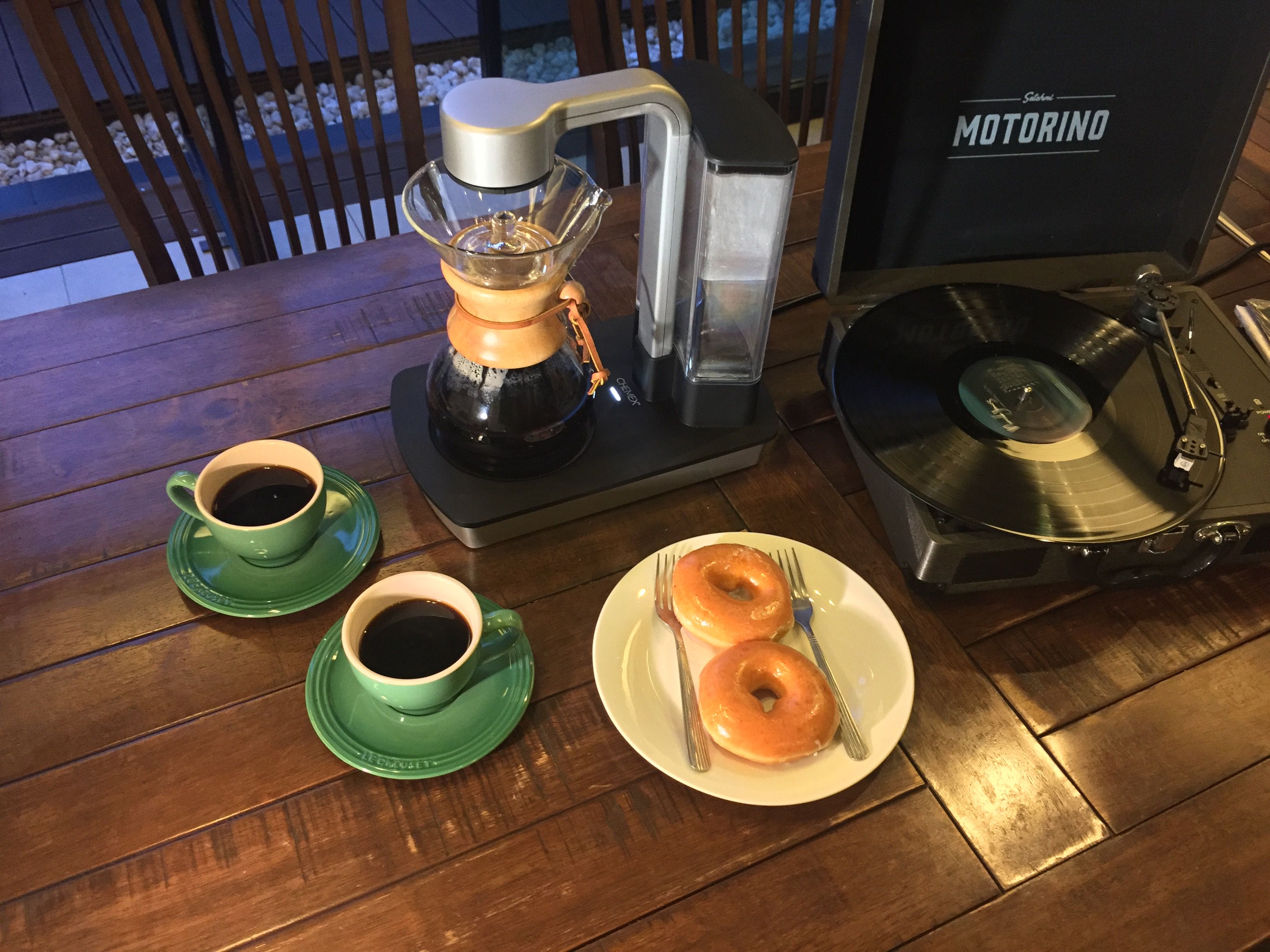 That day when I first tried the Chemex, May 2016
So I started becoming nerdy about coffee, reading about it and preparing it almost every day. I would sometimes prepare more than one cup and share coffee to my colleagues. And during the weekend at my hometown, I would share coffee to the family. The social experience just makes coffee making better.
To be continued...