Part 3 - The Journey Begins
I have a close friend who I've been talking to, about putting up a business together. We had a first idea, but that didn't push through. With the enthusiasm I had over the great drink that is coffee, I started thinking about having a café more frequently. And my friend witnessed this enthusiasm, and so when we talked again about putting up a business together, it was about coffee.
In the second half of 2016, we started researching together for a business plan. We would talk from time to time after office, to develop the plan. Later on, we decided to take barista classes, so we can learn the skill, and know more. It was a good decision, because more than just skill development, we learned a lot about other things, which would probably take us longer to realize, had we only studied on our own.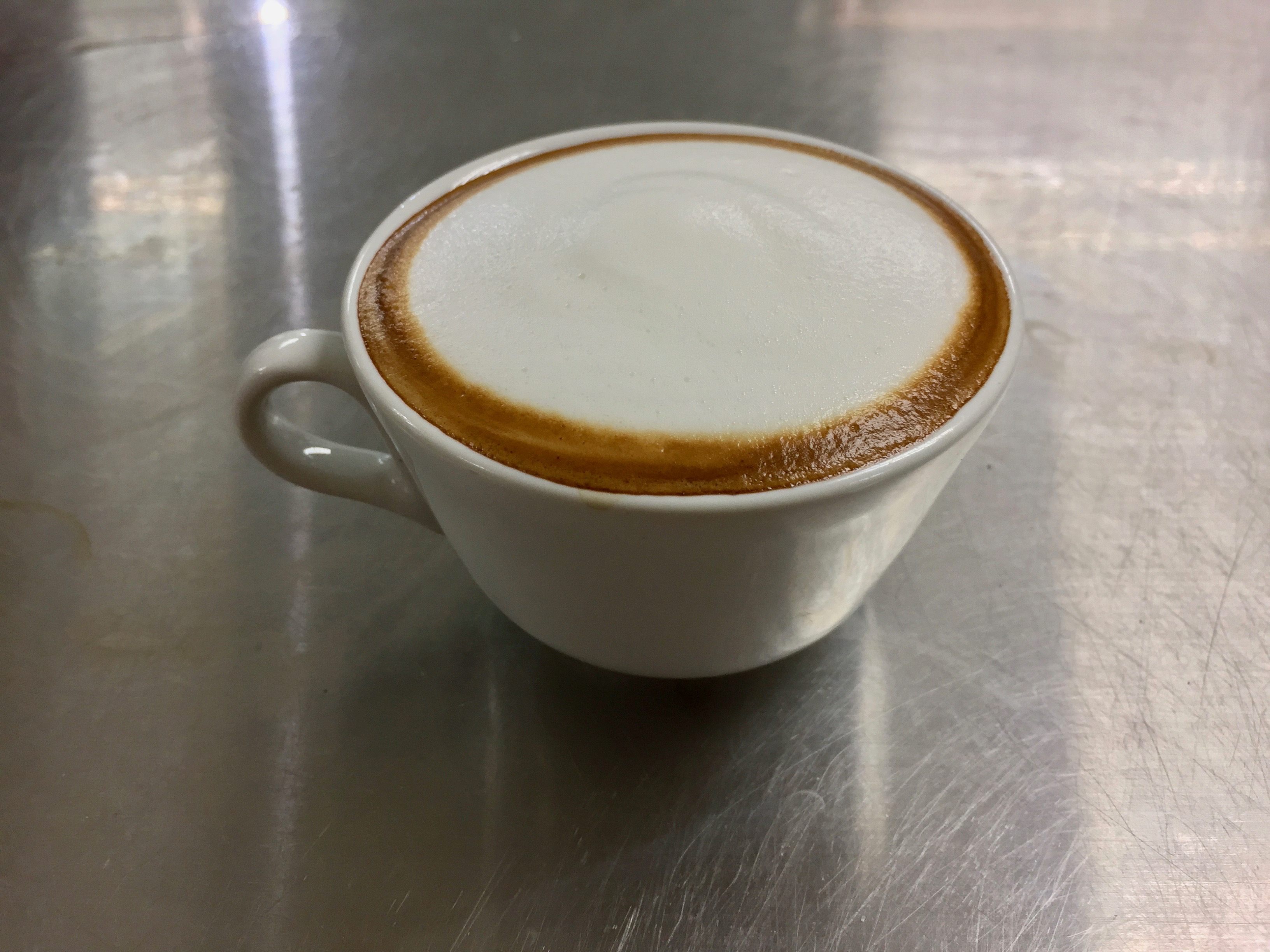 First proper cappuccino I prepared in barista class, September 2016
As a side note, the barista class introduced me to other brewing methods, and one new favorite stood out: the Aeropress. And I acquired one as soon as I can.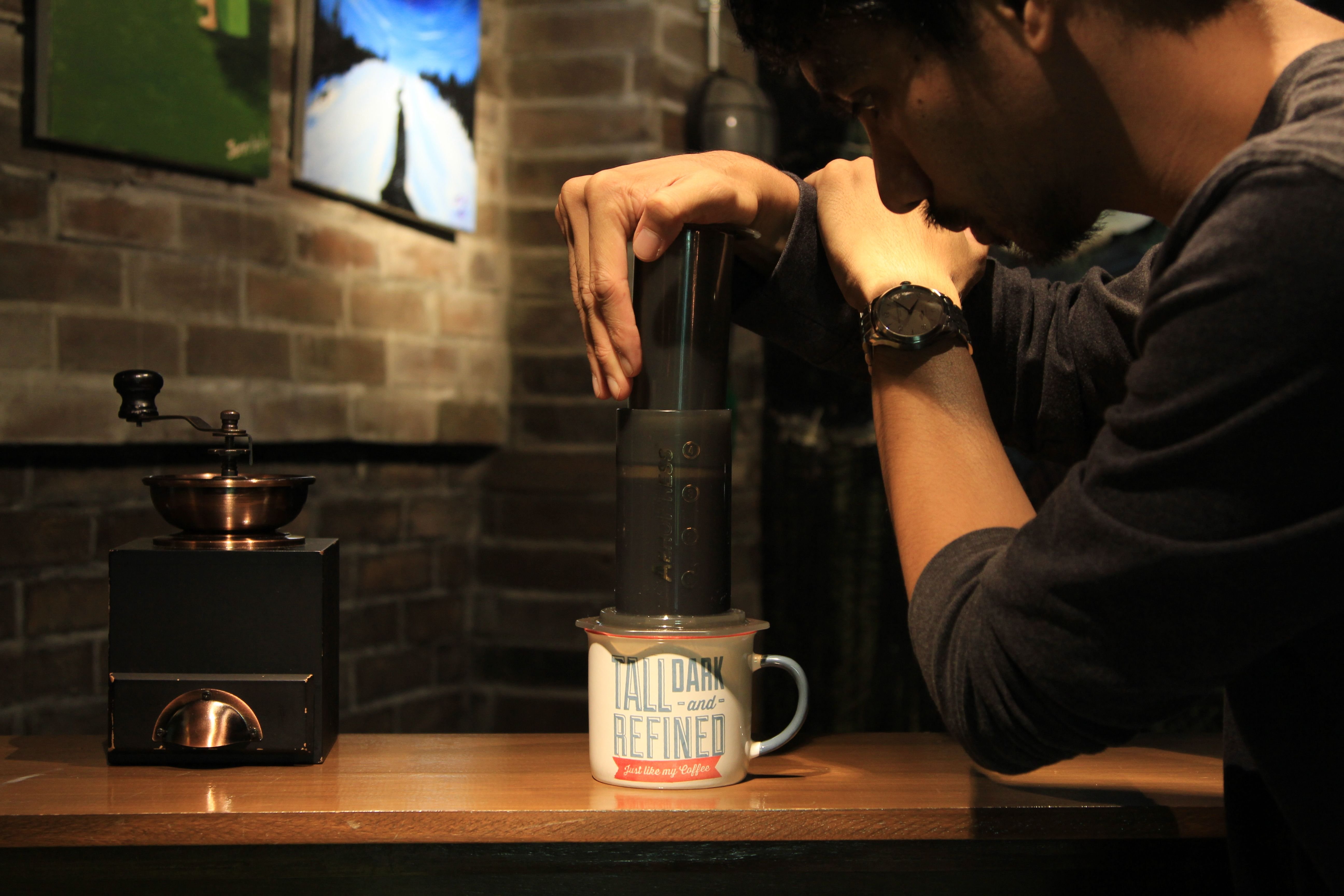 One of the many Aeropress days... With light/medium roast coffee, you can never go wrong with it!
So there, we had basic skills, sort of had the money, sort of had a plan, and it was up to us to realize the dream.
We both had day jobs that we weren't ready to give up yet. Thus, our pace was quite slow. Even in days when we weren't busy in the day job, it would be hard to come up with ideas or take action because after office hours, we felt spent. And when people asked us, "when are you going to open your business?" We would answer, "Next year, in the first quarter." We couldn't give a specific month even. We were making progress, nonetheless.
At the tail end of 2016, we were able to register our company, and then buy the most important equipment: the espresso machine. We initially bought coffee and other ingredients to experiment. Basically, in spite of the slow start, we were hopeful when the year ended.
Then an unexpected thing happened at the start of 2017. I lost my job. The company I was working for, closed. However, instead of feeling down, I just saw it as an opportunity to give more time to the business. At least one of us could devote a whole day, and that made a difference.
We launched in March of that year. And we were pleased to have booked four events, for starters. We set out to be a mobile/events coffee bar.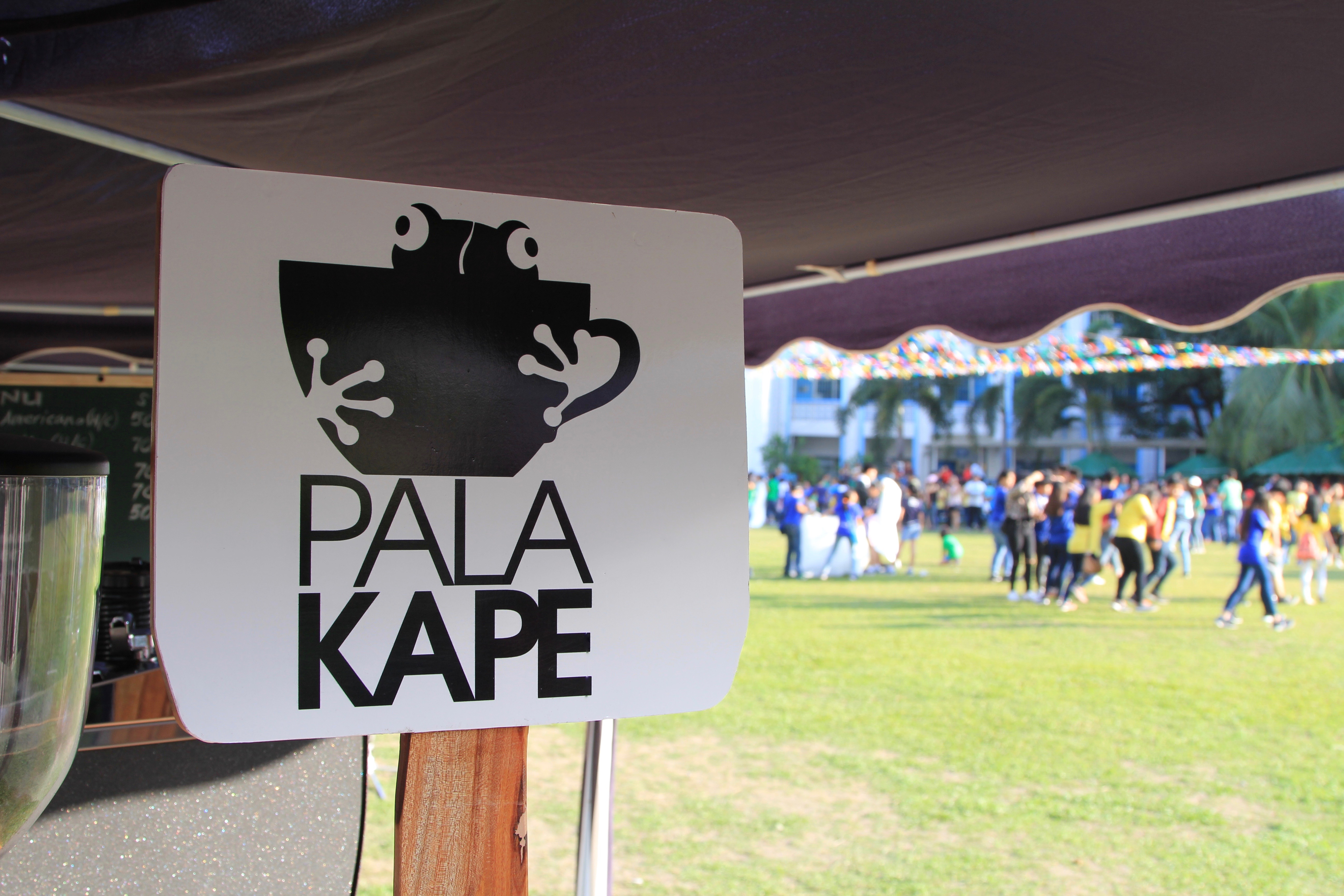 That's our company logo and name! This was at our 2nd event at a school, March 2017
So the start-up life began, and I expected challenging times ahead. My funds were dwindling, what with all the monthly payments I had, apart from basic living expenses. But I was optimistic. And this was what I said before:
"I have dove in a new world, different from where I came from. For ten years, I was in the Energy sector, the Oil & Gas industry for the most part. Now, I am in the coffee business. It is mostly regarded as a food and beverage, or service industry. I am indeed serving people. But coffee is complex. And there are many things to explore about it – at least I believe. I said in the barista class during the practical exam, 'For every cup of coffee, there is a chemical and travel story.' And that basically sums up my enthusiasm for the subject. I am a chemical engineer (still!), I love traveling, and I can link the profession and the interest to coffee. Hopefully, I can integrate them. That's the new dream. And this is the new journey."
I was right to expect difficulties.
To be concluded…