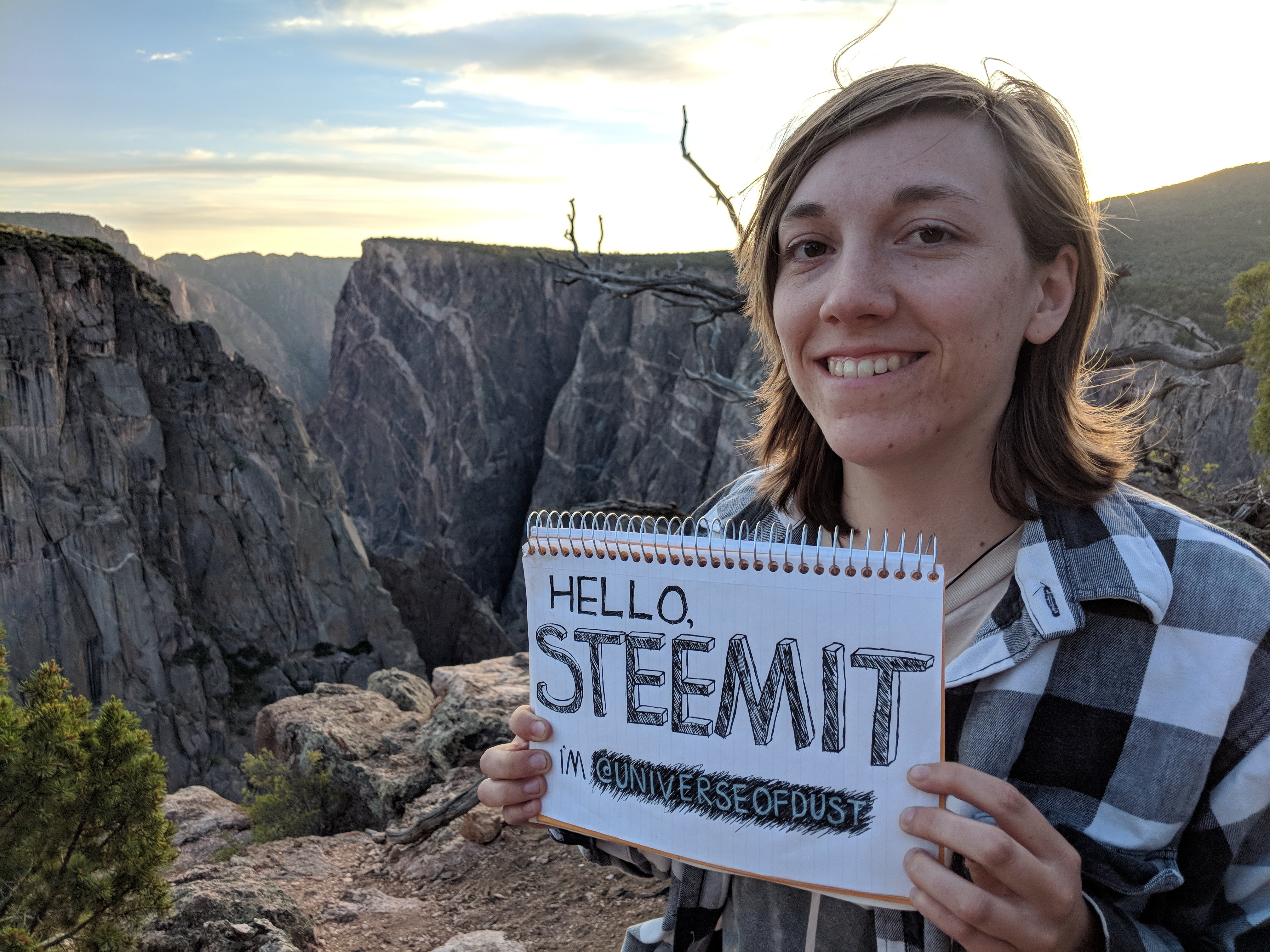 Hey, Steemians, my name is Shelby. I live in in the beautiful state of Colorado where I am a writer, artist, and general creator.
And, yes, you read correctly--I paint music. I have a mild form of synesthesia that allows me to visualize music and sound as color, texture, and pattern, and one of my favorite things to do is attempt to capture the dance of colors going on in my head when I hear a song on a canvas.
I have a few other creative pursuits, too.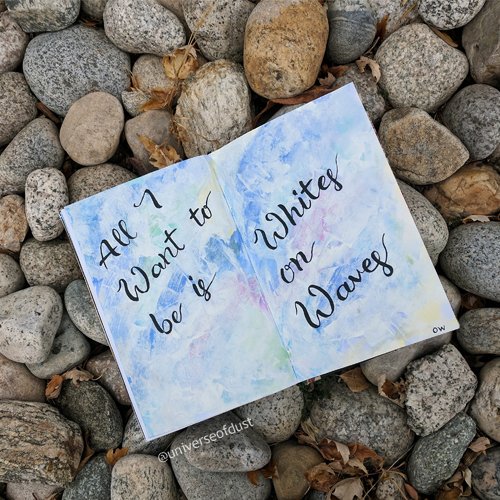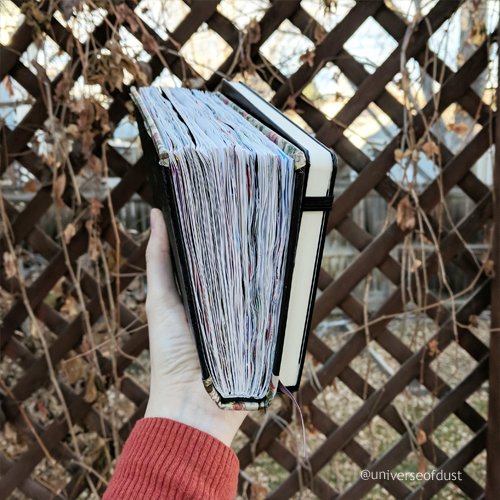 For the last two and a half years I have kept what I call a "visual journal" after many, many failed attempts to maintain a written diary. I've so far filled two notebooks with paintings, poems, collages, and other multimedia creations to capture my life and experiences. You can find more pictures from my journal on my Instagram (handle there is also universeofdust). I'm a passionate writer. I write in just about every genre of fiction (except romance--blegh!) as well as poetry, creative non-fiction, and more. I'll also read just about any book I can get my hands on, and try to read about fifty books every year (a goal I am quite behind on so far this year--ahh!).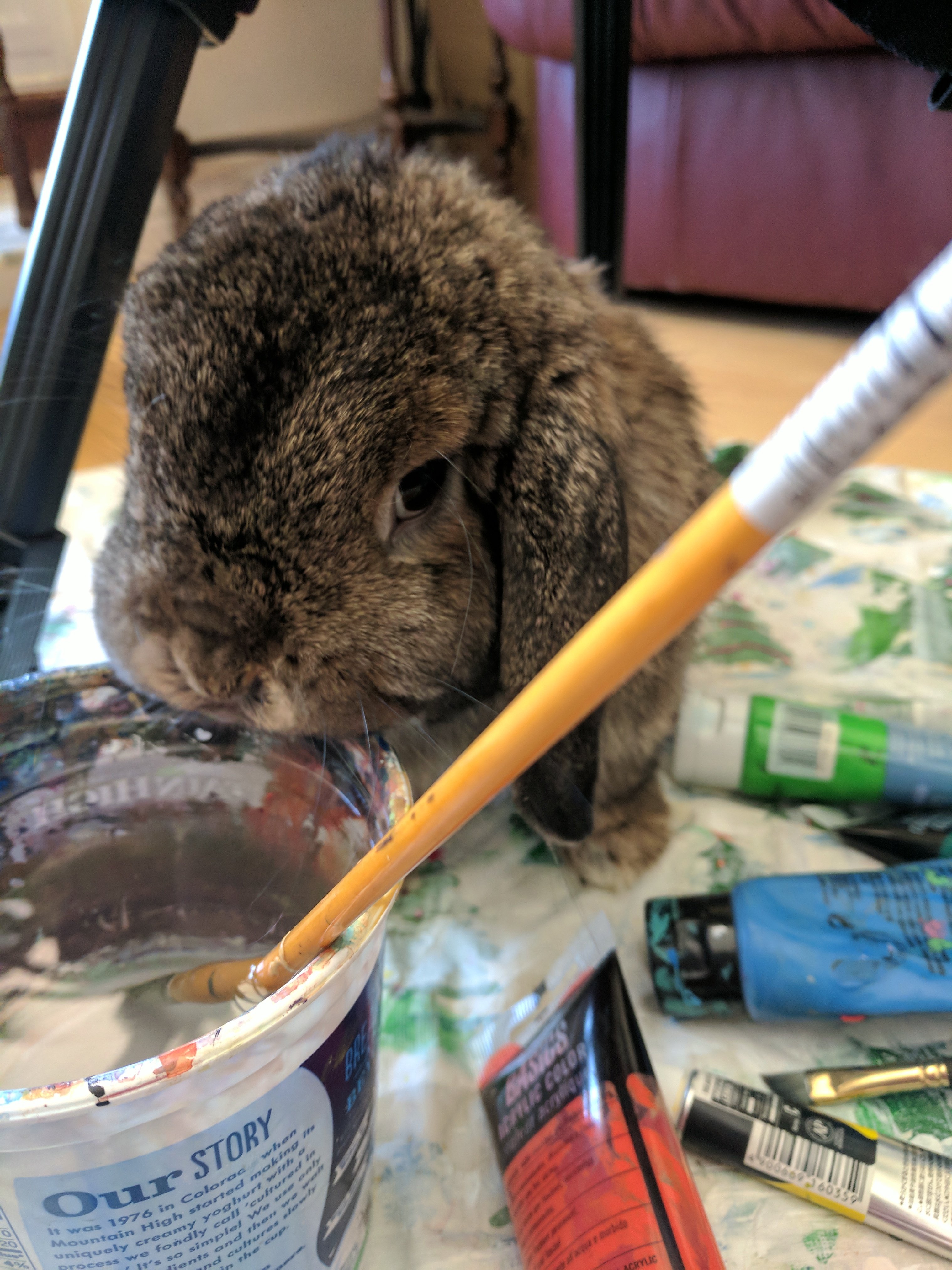 Obi likes to help me paint sometimes.
Creative expression has become an extremely important part of my life over the last several years, especially as a person living with mental and physical health problems. I've been living with chronic depression and anxiety since my middle school years, and nearly four years ago I was diagnosed with type 1 diabetes.
When I'm not creating, I love listening to music, attending concerts, camping in the mountains, playing Dungeons & Dragons, spending time with my family and friends, and exploring the world around me. I also have a pet rabbit named Obi-Bun Kenobi (Obi for short). He's a sweet little monster, but I love him.
I learned about Steemit recently when I attended a panel at Denver Comic Con where @amrauthor, @falseyedols, @geke, and @lpfaust shared their knowledge and insight about the community. Thank you guys for inspiring me to give this a try! I am excited to share my ideas and creations with the Steemit community.
Thanks for reading,
Shelby