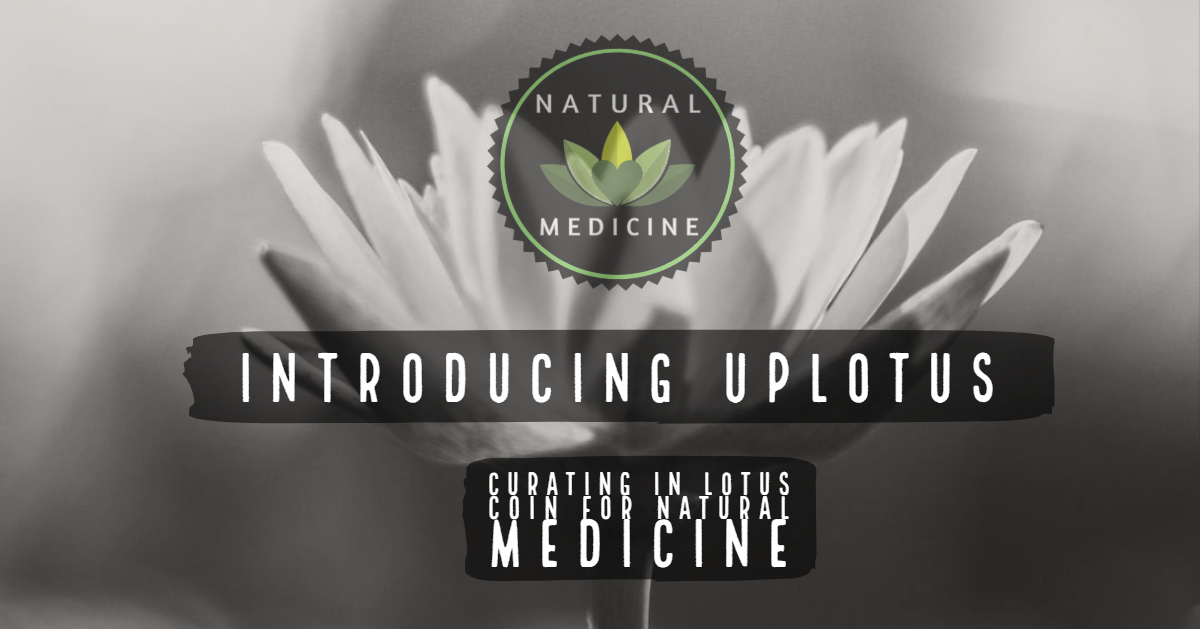 For a year now, we've been curating great natural health content under the @naturalmedicine account, which now has over 21K in Steempower, largely from delegations, post rewards and curation rewards.
Now we've launched our Scottribe, we're keeping LOTUS curation a little separate from Natural Medicine itself. @naturalmedicine will still be rewarding you in Steem and bringing you all the great stuff we do, but this account will be our principal whale account for upvoting great content in LOTUS.
Our core team of curators will be jumping on this account a few times a week to scout for the best natural healing content and reward them with Lotus content. We'll be resteeming your awesome posts too to try to get you more coverage. The majority of SP earned on this account, with the exception of around 100 SP for transactions, will go towards adding to the Steempower of @naturalmedicine so we can continue to support the Steem community. In fact, you might notice that the post rewards of this post go straight to @naturalmedicine!
@lotuscoin, our issuing account, has issued us with 9K of LOTUS for the express purpose of curation.
You might like to read about LOTUS thus far - check out the following posts!
Introducing Lotus Coin for the Natural Medicine Community
How to Stake (Power Up) Your Lotus
Introducing Lotus for the MindfulLife Community
We'll be updating you with more information as we work through the foundations of this exciting new tribe on Steemit. Please feel free to connect to the Natural Medicine Community, and support it, by following the links below!

Did you know that Natural Medicine has it's own front end - https://www.naturalmedicine.io? By using this front end, you not only earn our native token 'Lotus', but can find other like minded folk posting on everything from herbalism, meditation, healthy eating and essential oils, to homesteading, cannabis and environmental health. If you'd like to delegate to show your support of natural healing wisdoms, and recieve benefits from upvotes to great contests and prizes, and help support us curate worthy content, please click here!