Cards & Tokens
Cards & tokens is a entertainment platform where content creators can monetize their work by creating popular collectible cards embedding all kind of digital content.
Take a look at the video to get a better understanding of the idea
Collectible Digital Cards
Crypto Card
The concept is just an extension of ERC20 Token just like ERC998 or ERC721 but specifically for cards in Cards & Tokens. You can think of each card as a crypto currency with a few total supply and non-divisible units (decimals is 0).
As a content creator you can use all your files to compose an excelent card. Once you publish it, you must create the first edition which consist in generating the total supply for this card edition. In this step you create create the firsts copies of this card. Then you can sell, auction or give them away.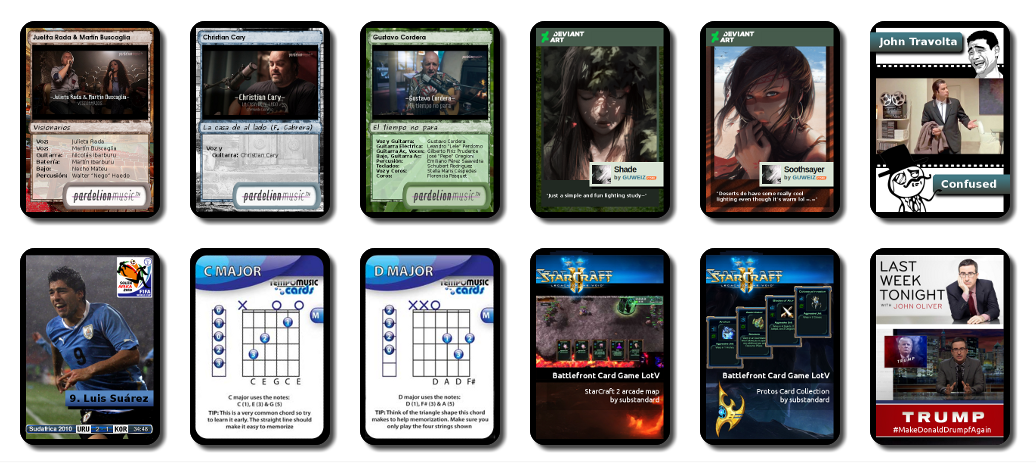 Fully Customizable
When designing a card you can choose a premade template or you can create your own. Then upload your content and compose the screen for different display sizes. You can change everything from colors to backgrounds.
The following examples were made to show the idea of the concept and just show an outline of the true potential.
http://presale.cardsandtokens.com/deploy/card/dmajor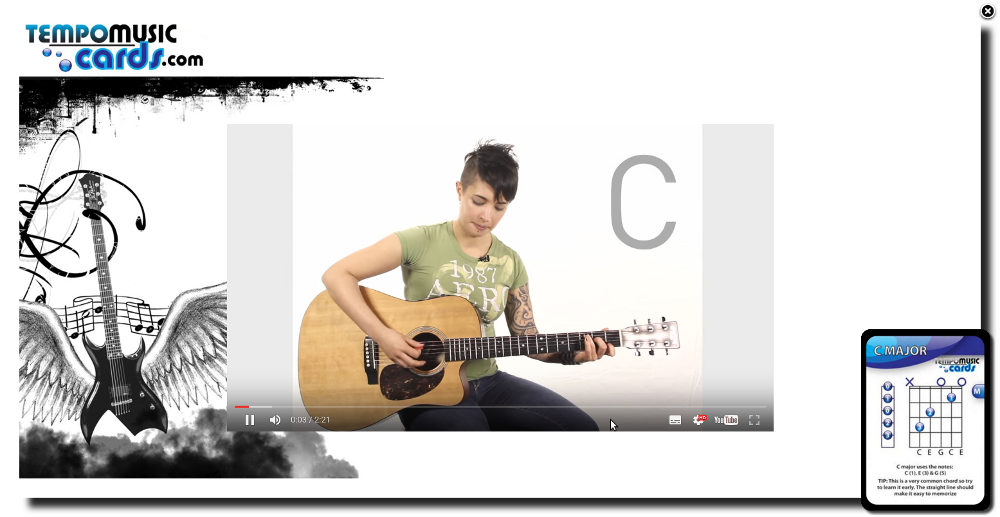 http://presale.cardsandtokens.com/deploy/card/shade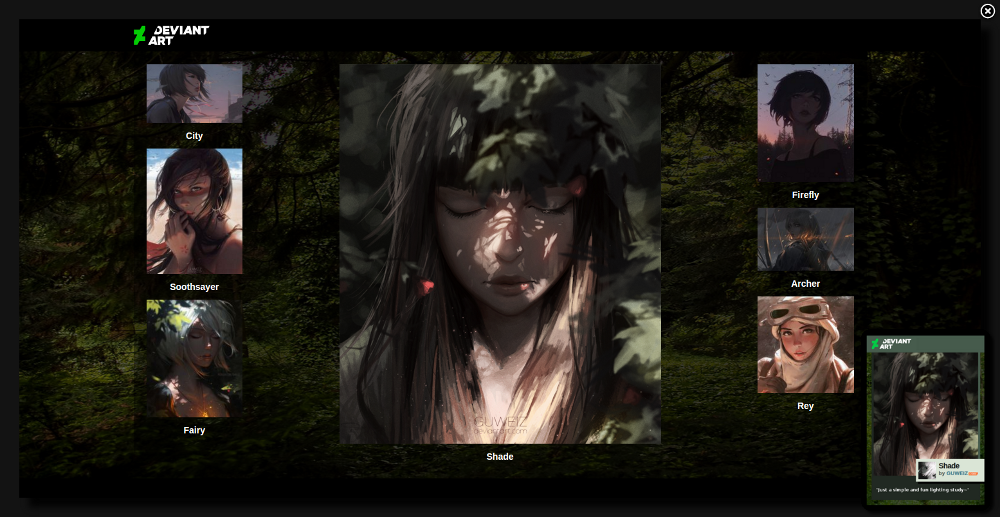 http://presale.cardsandtokens.com/deploy/card/battlefront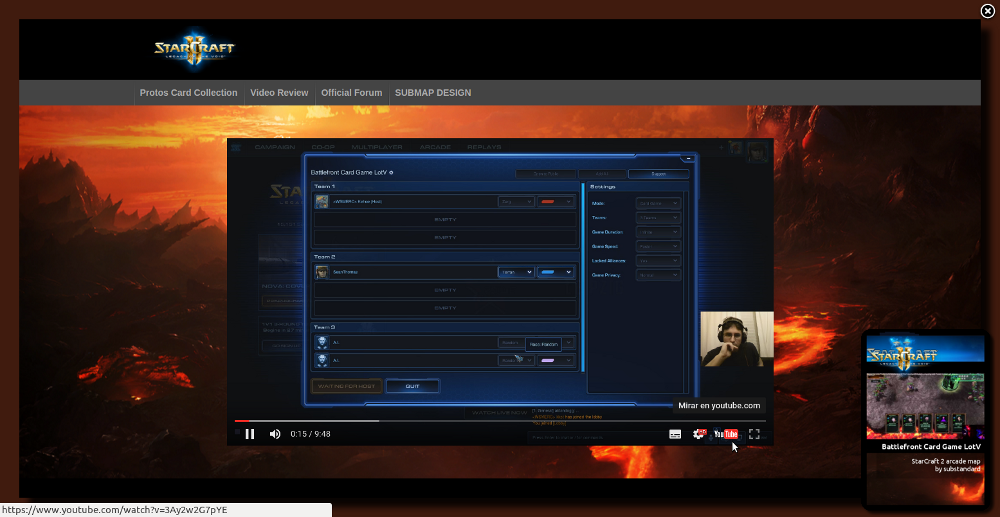 Token CNT

Distribution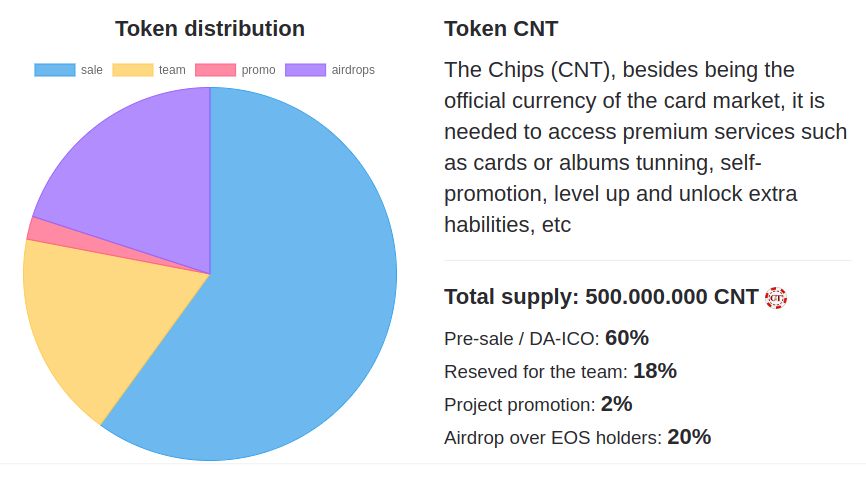 EOS Airdrop
All EOS token holders will receive an airdrop of CNT tokens before 2019. The ratio will be 1/10 meaning 1 CNT token each 10 EOS tokens
DA-ICO
We are planning to lounch the first DA-ICO running over EOS in the following months but all depends on how much we collect in this pre-sale stage. The CNT tokens that we don't sell now will be offered again in the DA-ICO but only this token and none of the others. This is why this is such a great investment opportunity.
Unique opportunity until 1st June
This only time we are offering more than one token at the same time for the same contribution. There are less than two weeks now so hurry up to get your token package at really low cost.
Token Package
We are offering not only one type of token but four types because we want to reward the early investors who trust in this project and the company. We are going to be dedicated to build dapps over EOS and we are going to need a lot of EOS tokens to offer the best service in our products.
To be continued...
In the following posts i will be explaining a little more each Token.
---
PROMO !!!
To promote this project we are rewarding our community with free CNT tokens to the first 20 users how help us to propagate this post in steemit.
To participate you must:
Reesteem this post
Upvote this post
Comment this post and include your Ethereum wallet addres in order to receive the CNT tokens.