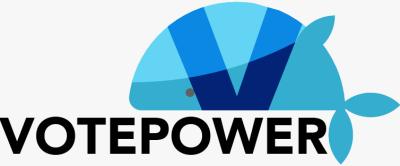 Hello Steemians,
Popularity of bid-based voting is increasing day by day in Steemit. When the boots more bids than users capacity of submit ,boots make more profit than users and it might be harmful for users. @Votepower makes for people who say "I am to make loss and I can not to use boots."
It aims to support communities by growing Minnow and producing content. At the end of the proposal round in line with the work done, it was developed to raise the votes of receiver's owners. It will return with 100% voting every 2.4 hours.
---

When @VotePower reaches the 100% voting power, your declarations will vote using the rating system based on total submissions.
For example: If X person has sent 10 SBD and Y person has sent 5 SBD total send of rates will be 15 SBD. In this case, X person will get 66% of the votes and Y person will get 33%.
---
Detailed information about @Votepower;
Minimum bids: 0.03 SBD or STEEM
At the end of the round, voting done at 100% is shared with the proposal owners.
If you don't addition of parts of Memo,your reconciliation will returns to you.
6 Old publications will not be voted on.
Voting information may change in the future.
---
Want to be a part of @Votepower and help it grow?

You can do that by delegation to @votepower and help it give bigger upvotes to minnows in each bidding round.
Direct delegation links : 10 SP || 50 SP || 100 SP || 500 SP || 1000 SP || Any other amount of SP
---
Support and community of the discord website please click the link below: Discord
---