Hello Steemit, this is me, Xheni, an actress from Albania and a Harley fan.
I was born in Tirane, Albania. My family has always been into music, television and politics. So it was just natural for me to consider studying acting. I finished at the University of Tirana and started my carrier at Portokalli, a Sunday nighttime show. I am currently at Vizion Plus, Al-Pazar another nighttime show airing every Saturday @21:00 Albanian time. In addition, I have done theater, movies, comedy etc.
However, I am not here to talk about acting, but I think this is the perfect site to talk about the love of my life: motorcycles. I love motorcycles, in particular Harleys. If I ever have free time you will find me riding around the city. While this could be normal in any other country, in Albania this is taboo. Every time I ride I know the gossips will start somewhere. In a sense, I understand the culture and my family's concern but I also need to take care of my dreams and passions in life.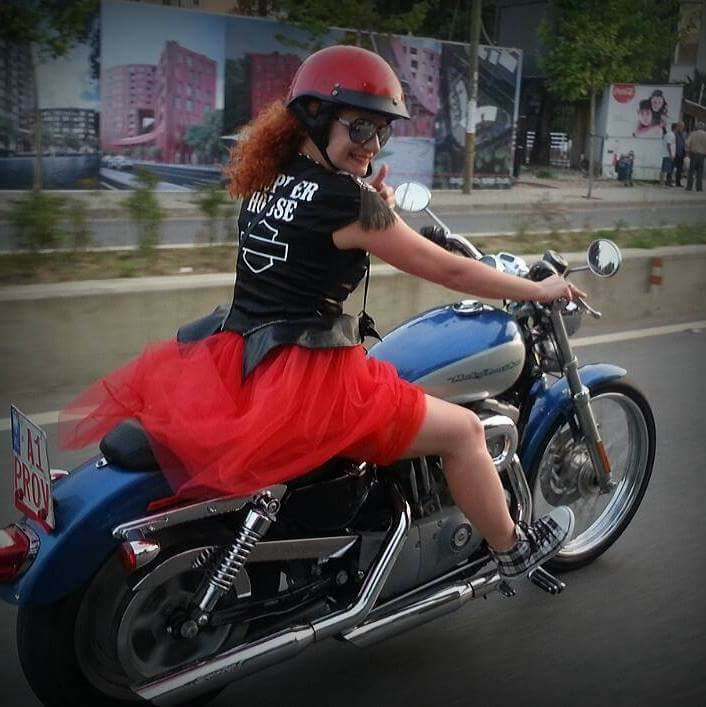 Steemit was introduced to me by @ealbania and @world-traveler as a site to share motorcycle stories, trips I take, photos etc…
I will share more of me and my motorcycle series so stay tuned, more to come.
Thanks for reading my blog, I will also add an Albanian version of this intro