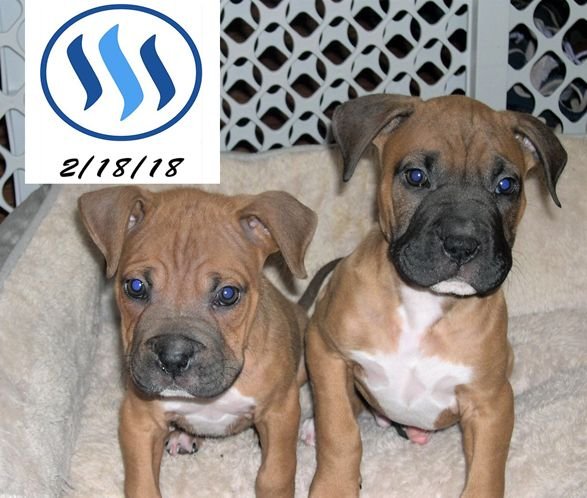 We invite you to follow us as we document the story of Zeb and Thomas.
This is the story of two young pups that we adopted/rescued from a backyard breeder.
We lost our male boxer to cancer last August and by December we were looking to adopt a new boxer puppy. Being Christmas time, funds were running low so we didn't have the cash to buy a pedigree boxer.
We took to the internet to see what we could find. We came across a person on Craigslist that had new puppies that we half boxer and half Shar Pei and they only wanted $100 rehoming fee and they we close. Sounded like just what we were looking for.
After contacting the seller and seeing pictures of the new pups, we were sold. They promised that the pups were in great shape and had all their shots and worm treatments. We should have know that something was up when the seller started calling when the pups were only 5 weeks old and saying they were ready to go. We ask the they stay with the mother until they were at least 7 to 8 weeks old but at 6 weeks we got another call saying they needed to be picked up. So we did.
I say they because upon picking up the puppy that we had chosen the seller pleaded that we take a sibling that she had not be able to place. It was not until we got them home and had good look at them that we realized what bad shape they\were in. Their bellies were bloated, their fur was thin and dull and their tiny frames looked frail.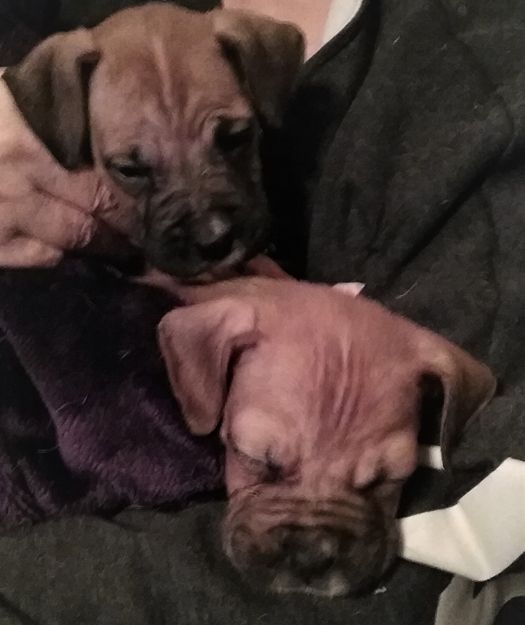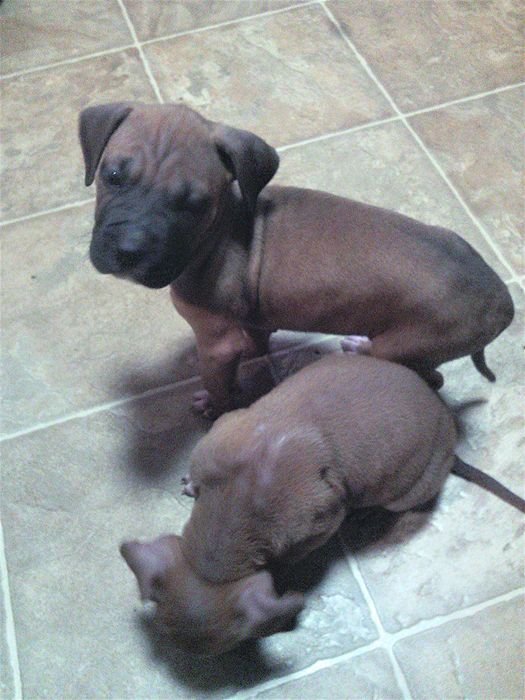 A quick trip to our Vet confirmed our worst fears. These pups were really sick. They were malnourished, full of worms and showing signs of Rickets. And by piecing together different bits of the conversation from the breeder, we now think they had been taken from the mother a 4 weeks of age.
Now with Vet care, good food and lots of love, they are well on their way to recovery. After two weeks they are showing great improvement and are growing like weeds.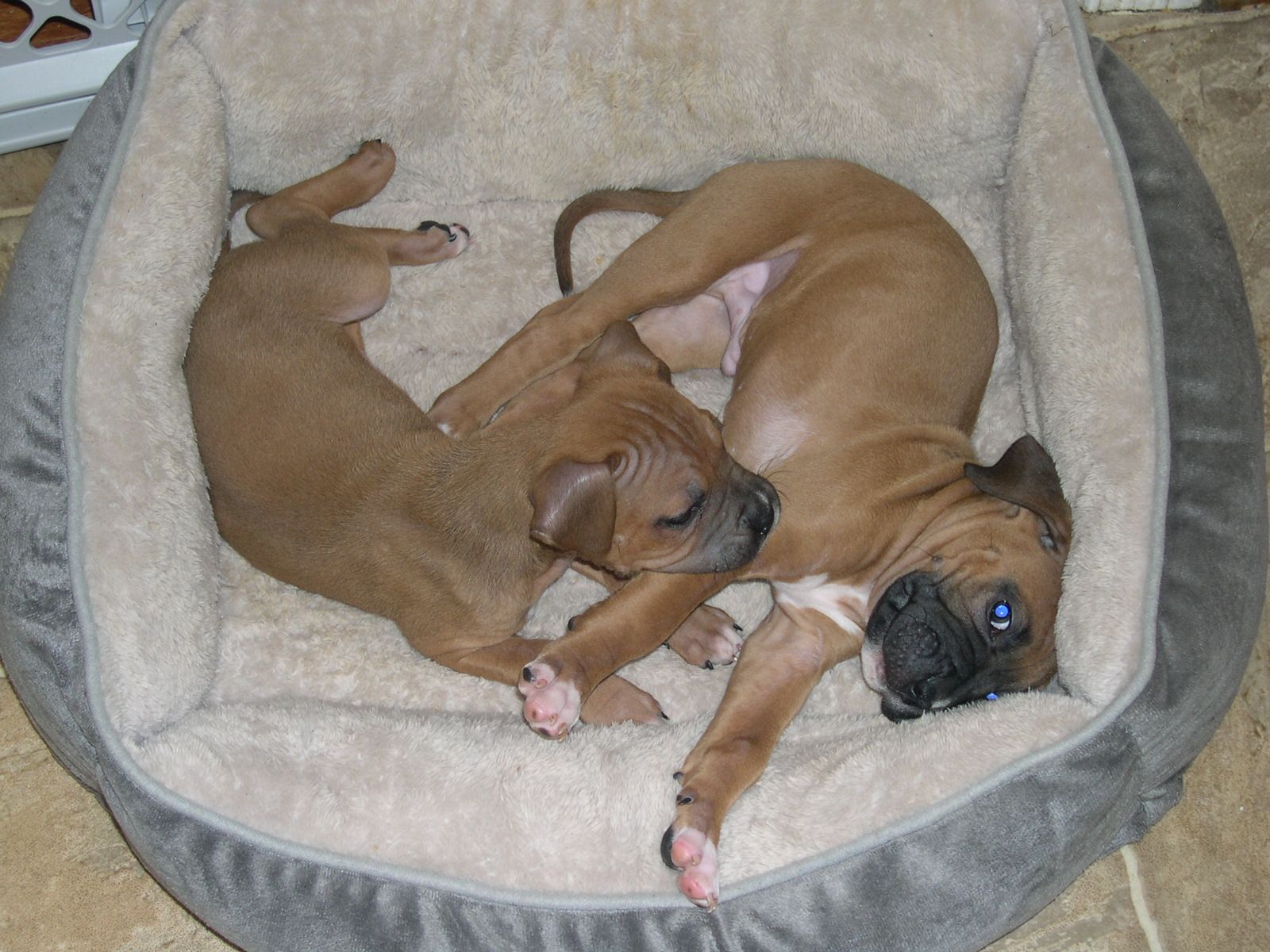 Subscribe and follow us as document the life and adventure of our boys Zeb and Thomas.
Upvote and resteem would be much appreciated.