Hi steemian,
Today, I am back on steemit for posting after two months because of some personal issues.Hope all of you are doing fantastic here.
Best of luck my all steemit friends.
@itwithsm @ilyastarar @abdulmanan @annie32 some names are missing sorry.
Live Happy and Look Gorgeous
You should never be disappointed from life.In every person's life there is happiness and sadness, there is success and failure. It means a person's life is mixture of success and failure. But when we fail in different aspect of life we feel terrible, and you should feel that being human but if that failure and rejection got stuck in your mind and you lost your hope then it is not good because you should hope for better future, nobody ever got success on plate they struggled for it and they failed many times in their life either its their personal life, family life and business life but when "you restart your life with good goals its too good. We have only one life live it with happiness and do something good".
Little Introduction
I am Saira Kiyani from Pakistan and also a dimple girl. Every author on this site is different and the stories they portary are unique.Well it's my 5th month starting on Steemit.2 months before i left posting here because of some personal issues. Now I am back and share with you interesting things.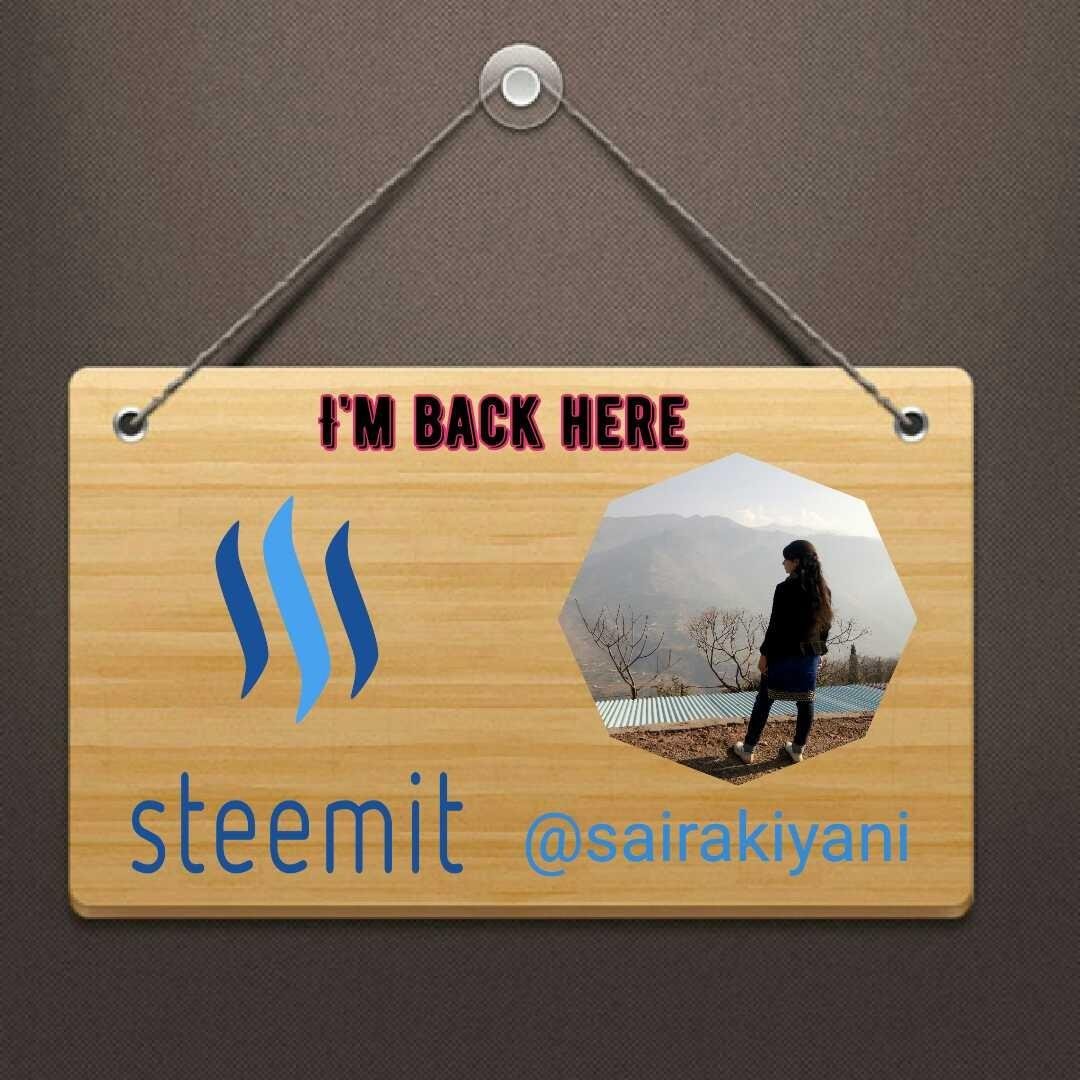 I like to make decoration peaces with recycled material and also like to learn new things.We usually waste many things without realise that we can recycle these things and we can make beautiful things with them.In this way we can protect our environment and decorate our home.
Its my hobby to reuse recycle things and make pretty cool items. I make different things I show you all the things one by one in my posts.
Key of Success people
Most of the successful people thought that they have made very wrong decisions in their life when they got failed in their business and after that they learn from it, so time and life teaches you every thing, it will heal every wound either internally or externally you just have to stick with it and believe in yourself and live happy and do anything what you want.
I would request people to resteem this post and upvote it if you like it.