First of all, in order to understand this issue and what is the point I want to make, we must know what the word LEADERSHIP means, where it come from? Why is there such a word? And why is it so important in everything?
While the word LEADERSHIP is true, many who hear it want to interpret it or rather have heard definitions where it is placed, as a person who is given certain power, to force, command, scold, and do as he pleases, and do not stop for a moment to think that it cannot be so hateful as to place it in such disqualifying terms, which may be something more than that.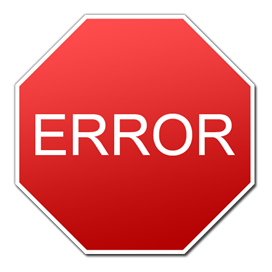 That's a big ERROR, over the years the leadership has given us many examples. From people around the world who were able to overcome their obstacles, having a lot of wisdom, discipline and above all a good organization. Bearing in mind that their ability to lead is therefore called an environment with a superiority. Being a leader requires many characteristics in order to achieve or develop your ability to influence a particular population or group, etc....
By this I don't mean that if a person is a leader he or she will inhibit your freedom, because that's where you don't want to go...
I'm talking about the error because of the fact that''MISLEADERS INTERPRETE THE LEADERSHIP'' In what way?
"The leader is not the tyrant who imposes his law without asking or taking into account the opinion of others."
Just because a person has a bad foundation does not mean that leadership is generally bad. It is basically necessary to understand that it does not consist in having an arrogant and very arrogant type of thought. It depends on the type of dress you wear when you act, taking into account the responsibility you are given, and the consequences you have to take at the time of any failure, because such is, decisions and consequences. It's actually being good at good, not good at bad. I could say that for a certain time in our lives, we have read, listened to, seen and experienced this subject in some way, and if we compare it today even for large companies it is important, injecting conferences, personal and general courses.
I must highlight some examples that for me were of bad leadership....
We've all heard of Hitler....What if he doesn't? Well, let me tell you about who this person is.
Adolf Hitler was born in Braunau am Inn, a small village near Linz in the province of Upper Austria, at the time it was called the Austro-Hungarian Empire. According to Hitler in his story he was a child who was abused by his father. Through his education he had many academic problems which he came to the point of abandoning in 1904. According to Hitler's own testimony, his political and racial ideas were shaped, or at least shaped. Apparently he did not wish to serve alongside Slavs and Jews, although he had also always been attracted to the prosperity and strength shown by the German Empire, in contrast to the decadent Austro-Hungarian Empire.
The point is that they could never have imagined that this young man had such an ability to hate.
Hitler from different points of view, one could say to the leadership that absolutely no one could ever have so much from so much without some patriotic reason, first of all you cannot be a leader by having feelings of repudiation, hatred and a sense of bad gratitude. We can go to the speeches of this one and we can see that his ideology was to make Germany an uncompromising party, to see Germany as the only perfect thing there was, knowing how to manipulate people in his own way or as he saw fit, yet still expressing what he felt for the Jewish people, they felt that they were the abomination of the world, the curse of humanity's business without a head or a head, without a homeland, without a place of origin, creating that those who followed would see Hitler as the leader who had reason to discriminate against these people. I use its power to do harm and always create a bloody war....
For many, I must make them understand that in order for a good leader not to be a true destroyer of the creativity of others, it is mainly a question of seeking the motivation of people... They let themselves be carried away by much of their emotions of self-centeredness, they tend to have a tough character and even shout if they see fit. Emotions come to dominate their teams, creating fear and frustration.
In fact, it's having certain characteristics:
1)To know what you are facing and to have a full development in the subject
Have confidence in yourself.
To be integral
Be flexible to modify the way of working and strategies when necessary.
have a great responsibility
It is to be patient, to love what you do, to share daily with the people in your care.
It is to have patience, to love what you do, to share daily with the people in your care.
And to know that what you are going to do, will be for the best and you will create a line of loving benevolent people, who know how to share.