Hello fellow Steemians! Here comes Steemit's newest member, and a history buff, blockchain enthusiast, investor and gold bug.
I am fascinated with the evolving blockchain technology, and believe it is the key to many future developments.
I am a history buff, and enjoy learning about the ancient world.
I am a blogger, writer and I respect and admire those from around the world from different cultures and experiences. I have visited many countries including Mexico, Austrialia, Germany, England and the United States. I wish to visit Asia, and want to start out in South Korea.
My blog will cover blockchain, history, travel and political matters.
I am glad to be part of the community, and a newly minted Steemian! Three cheers for Steem!
Picture Credit:
Wikipedia, Xerxes I Rock Relief
https://en.m.wikipedia.org/wiki/Xerxes_I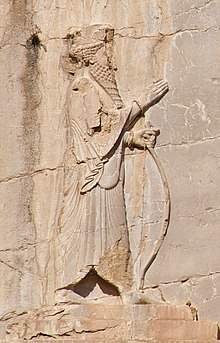 Posted using Partiko Android