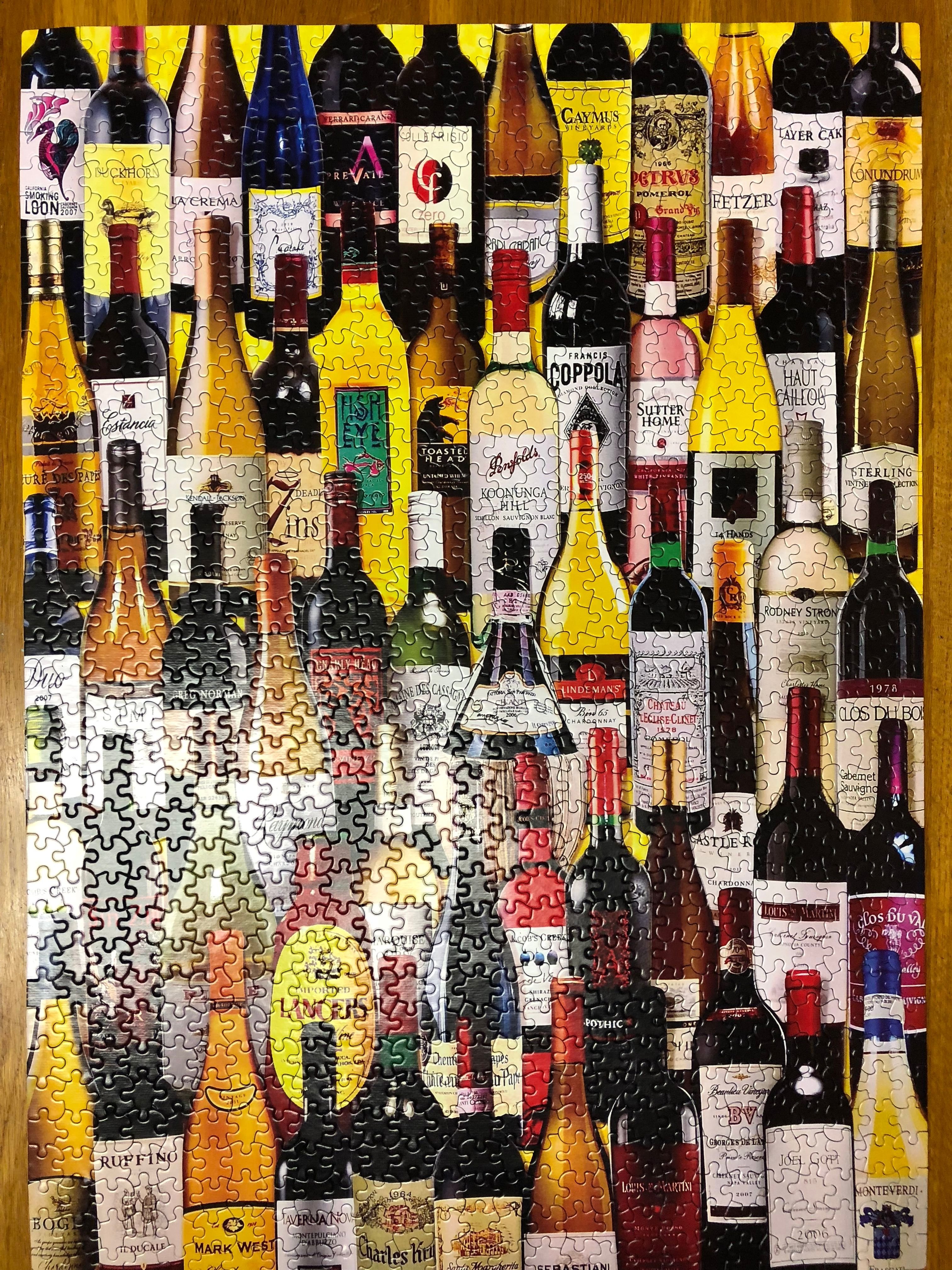 I've been prowling Steemit for a couple of weeks now so it's time I introduce myself! Im-Mature means I may grow older but I will never grow up (just ask my wife). It means I'm here to have fun and connect with fellow Steemians in a positive and (hopefully) humorous way.
I'm passionate about beer, crypto, American football, science, stocks, travel, food, wine, video games, books, movies, animals, good humor and pretty much everything except the New England Patriots. That being said, if you are posting about anything that catches my eye (and it happens to be in English), you can expect me to lay a fresh comment down!
I decided to share a pic of the latest puzzle I just finished combining some of my favorite things: wine and puzzles. Oh ya, I also enjoy doing puzzles and other "brain games" like Sudoku.
I think that's enough for you to ponder. Follow me and post your quips! I look forward to getting to know many Steemers!