Good morning my friends.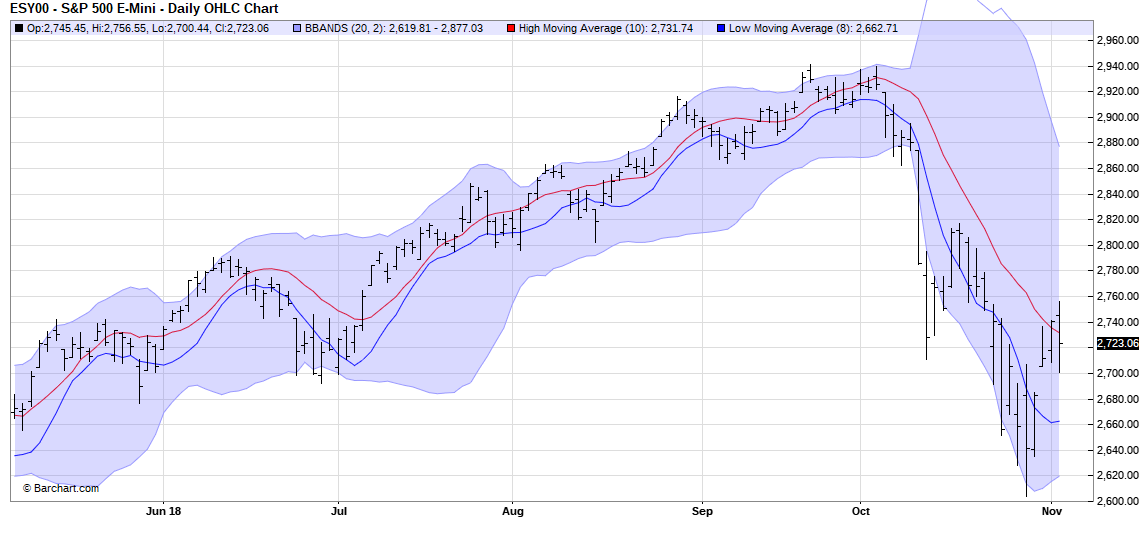 Let's refer to the S and P (SPX) index above. It is presently 2726 on the open this morning. You can see that it topped at 2940 ( as the dow was 26,996.) in early October. We have called since posting in early January every short term top and bottom of this market (as well as BTC) that produced a move of 1000 points or more (DOW and BTC). And that is all that matters here.
SENTIMENT is "OK" but what I noticed on the that move up to 2740 was an "unhealthy willingness" by the 'don't worry be happy' crowd to jump aboard signalling all is clear. And, immediately the market sold off. Now that October is finished (historically a bad market month) let's see if we can mount a move to 2820. The odds now are slim we revisit the old highs.
I want to again make it clear all equities other than miners were sold in mid-September. So the question remains whether we are in a bear market and experiencing a rebound. Our opinion here is you are going to see a resumption of a treacherous market taking the S and P (spx) to 2200 and the Dow-Jones too 20,000 in 2019.
Of course that's this writer's opinion. You need to do your 'due diligence'.
Now a comment on Bitcoin. There have been some changes even though we moved up slightly to 6430. They are slight and not positive in my opinion. Trading sentiment out of London remain too overloaded with bulls, at 85-15. The IG client sentiment has been a good indicator for me. We are just not mounting anything worth writing about with this type of sentiment.
Have a great start of the week! And let's see IF and how the US elections tomorrow the markets.