Good morning my friends, with the Dow down another 250 we see extreme pessimism in the market. In fact it is surpassing the October low at about 24,000 Dow. This is the most bullish put call ratio this year including the sharp january selloff.
I'd probably take a shot at a long position (with tight stops).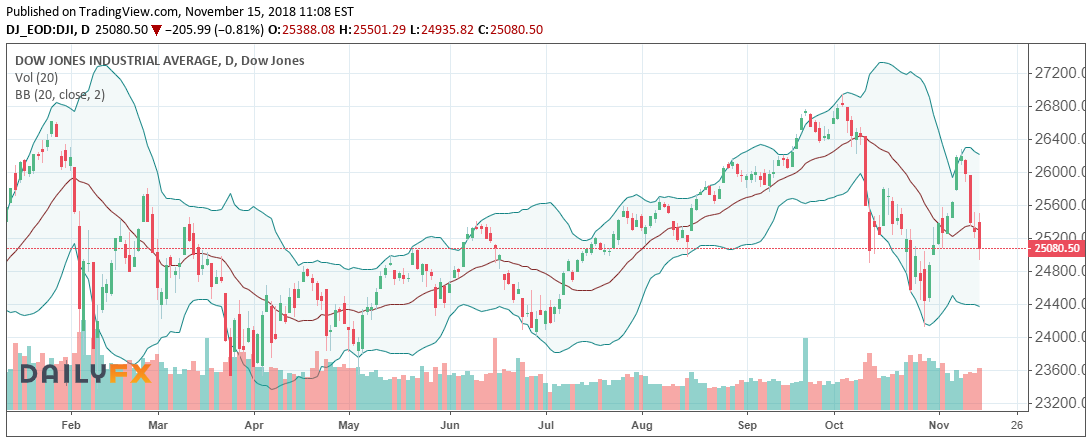 Combined with seasonal strength we should see a rally very very shortly! We'll see....
Gold is strong again, and we are in the window of time for the "BIG" move.
Captainwave believes we are likely there.

Ron Rosen believes the bottom is 1124 and very soon. Then it's 2000.00 gold in early 2020! Let's hope they are both correct.
BTC now a bit under 5500 shows 80-20 bulls to bears.....and not good enough to warrant a long position. And I'm not going to forecast a bottom at this point. When I see the pessimism kick in to about 70-30 we will get optimistic.