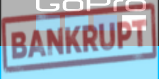 NASDAQ GoPro GPRO The Bluechip Put option
I've been following GoPro or GPRO for a week or so and have come up with some interesting analysis. Let's start with some quick context on how a seemingly innovative silicon valley startup became a liability that institutional investors are likely lining up to get out of at prices which minimize their losses.
The first indication of shadiness was when I found an old article about CEO Nick Woodman in Inc. magazine.
https://www.inc.com/magazine/201802/tom-foster/gopro-camera-drone-challenges.html
I remember from back in the days, Inc. was the "legitimate source" for anyone with a salespitch and no credibility it seemed
https://www.inc.com/magazine/20001015/20767.html
Interestingly, according to wikipedia, the first thing our boy Nick did was donate 5.8 million shares (when they were still worth something) to his family foundation. It was also a tax writeoff of "approximately $450 million" in taxes. The shares disappeared into a black hole while the stock crashed. In the crypto world this is called an "exit scam" right? Maybe it is just a coincidence and I'm a conspiracy theorist.
https://en.wikipedia.org/wiki/Nick_Woodman
Then I got to thinking, why isn't Nick working on drones by now like the 2018 Inc. magazine article praising him described? Why is he still cranking out cameras that have been a sector of the electronics industry most ruthlessly hammered by Asian exporters for decades. Then, he decided to locate his HQ in California? Did he really need silicon valley talent and and a 5 star near the beach and university property for his 900+ workforce still trucking away trying to make a profit for a company whose stock price has all but completely collapsed. Soon GoPro is laying off workers. GoPro seems set up to fail and every time the price hits a new milestone investors are again crushed again and again.
However, for those on the Woodman early on, puts could have been a lucrative source of income for the last few years. As GoPro stock continues to decline and likely go to zero there are many opportunities to buy puts. GoPro just soared this month, doesnt it look to high to you? Or maybe you think that a company who has never had a profitable year, whose stock has already dropped almost 100%, and makes products that broke unemployed people social distancing arent going to buy then go for it. If you want to follow me keep buying puts. Look at the moving average envelope which is very difficult for price fixers to distort. It gives away the high low prices and gives you perfect entries and exits to profit as Slick Nick sinks into bankruptcy and possibly an Enron style collapse. GoPro, if anything, is a perpetual exit scam and will go to zero as long as Slick is running the show.
Not much meat on the bones with JC Penny. I suggest that those trying to trade their way out of the shutdown look at gopro as STRONG SELL. Of course timing is everything in options so be careful trading by considering risk and thinking about long term capital preservation as well as growth. Now is your chance to take a swing at Slick Nick's piñata !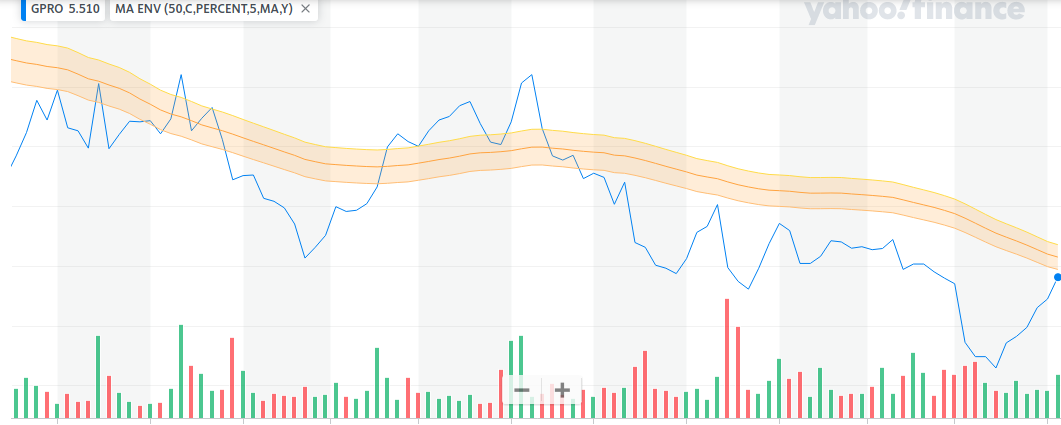 Im buying puts when the price is in or over the envelop on the daily chart.
Instantly Download Resume Templates in Microsoft Word (DOC), Adobe Photoshop (PSD), Adobe InDesign (INDD & IDML). Apple (MAC) Pages (pages), Microsoft Publisher (PUB), Adobe Illustrator (AI). Quickly Customize. Easily Editable & Printable.