A dream of owning a house, is everyone's desire. Each has a vision of how we want our house to look like. But what motivates us to have our own house? I can see three main reason.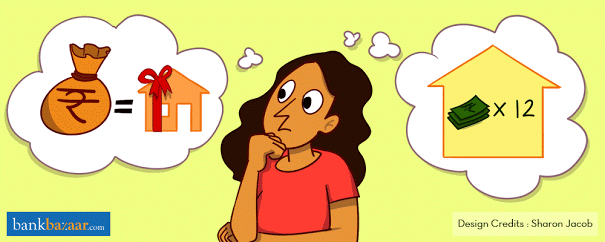 I. SHELTER
To want to have a house means, we value to have our own space, we can call ours. Many have tried renting in an apartment or condominium, but have had problems with either the lessor or the rules in leasing the place. To be able to buy a house, is in itself an achievement. It adds up to the networth of the individual. The very reason, that buying a house has become very personal to many.
II. ASSET
Once a person owns a house, it becomes part of his networth or his assets. It psychologically means a growth in your personal value, as well.
Robert Kiyosaki, the author of the Best-selling book "Rich Dad, Poor Dad", defined Assets as something that puts money in your pocket. It is argued that while appreciates in value, unless you have it rented out it won't put money in your pocket. In fact, it gets money out of the pocket in different ways:
Real Estate Tax
Monthly Ammortization(granting that the house is a loan, and is not yet paid)
Renovation and Maintenance- those that may needed to be fixed from time to time.
Dues- like homeowner's fee, association dues, etc.
III. INVESTMENT
Aside from being an asset, many speculate a house to be an investment. If a house is bought 20 years ago for Php 100,000, and is now selling for for 1M do you think it appreciates in value to consider it as an investment?
Yearly, there is such a thing as inflation, which is the sustained increase of prices of goods commodities and services overtime. Most likely, the value of houses and other properties increases due to inflation. This inflation, in return diminishes the purchasing power of the people. And so, we tend to think that the value of the house grew overtime because our means to buy it decreases. The growth of inflation or what we call inflation rate, is unparalleled to the money earned by the people.
One of the most basic factors that makes an investment an investment is your ability to control the timing of your ownership. That means that you can buy it and sell it at times and under circumstances that are likely to maximize your investment return.
Best known form of investment are stocks, bonds, mutual funds. Being used for personal shelter, it would be difficult to sell it at once, when needed be. A lot has fall in to trap of selling their properties, at lesser value when an emergency takes place.
There are ways in how you will be able to turn your house in to assets. Remember, assets put something in your pocket.
Buy and Sell - Buying a house in lesser value and renovating it makes a lot of people money. Many are buying foreclosed properties, have it worked up to make it look like new. Then sell it to a hefty amount, that most have earned 100% or more.
Earn from Rentals- Buy a house and have it rented puts money or income in your pocket. It can pay for the monthly amortisation, and gives you back a ROI after several years.
Loan from your House- If you have already paid your house, you can take out a loan from it. This might be a little tricky and needs a lot of courage. The loan proceeds from your house can be invested in new business, stocks or other portfolio. It should cover the monthly payment from the loan plus the income from that loan that should put money in your pocket.
We have different motives in wanting to buy and own a house. However, before we dive in to that responsibilities, we need to be clear out on our purpose in buying a house. There is no right or wrong answer, we each have our freedom to do as we please, the only thing that matters most is our purpose. And that purpose, hopefully can put money in your pocket.