Hey Guys,
So I've recently found out about something called Bitpetite.com, did some research on whether it's legit and pays out, and then invested! (It Does Pay)
So basically Bitpetite is an investment service like Bitconnect but it has a totally different system and pays out WAY faster.

Bitpetite's service offers users 147% of their investment back in 6 weeks, or 180% over 9 weeks.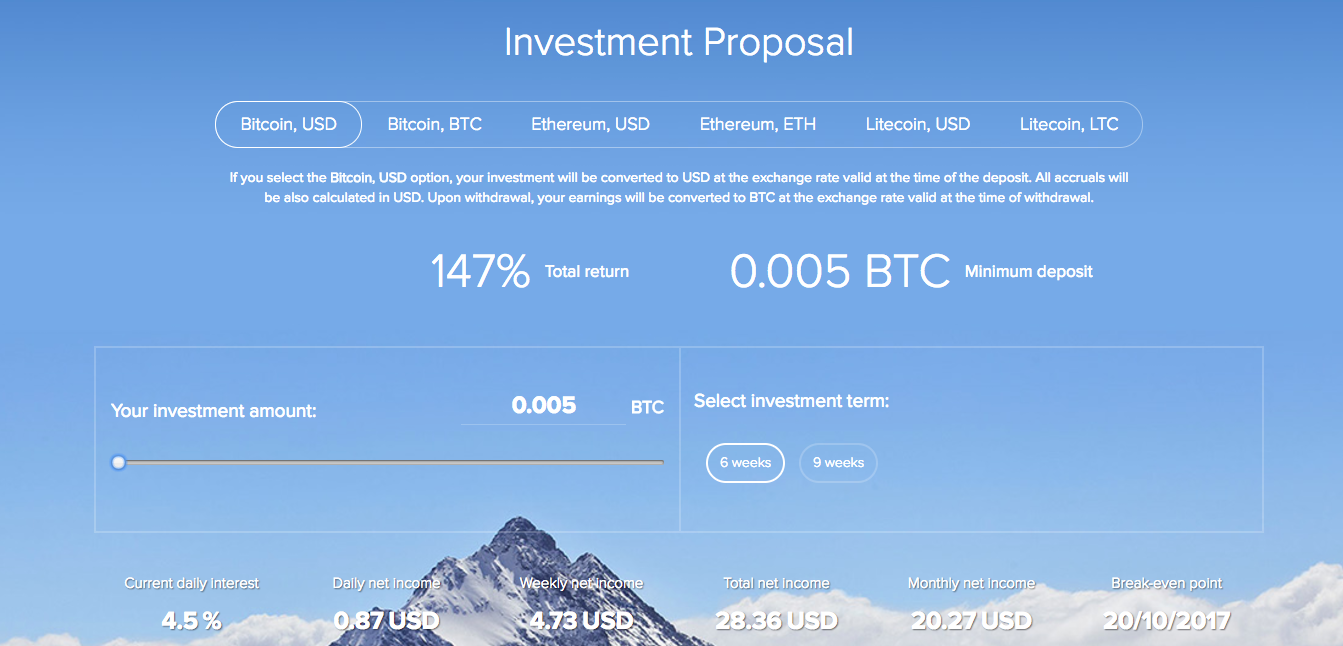 Note-The service pays out hourly if you want to liquidate money every hour.
Here is my current investment a friend and I put in a few days ago we invested together and are compounding for a while for maximum Return On Investment.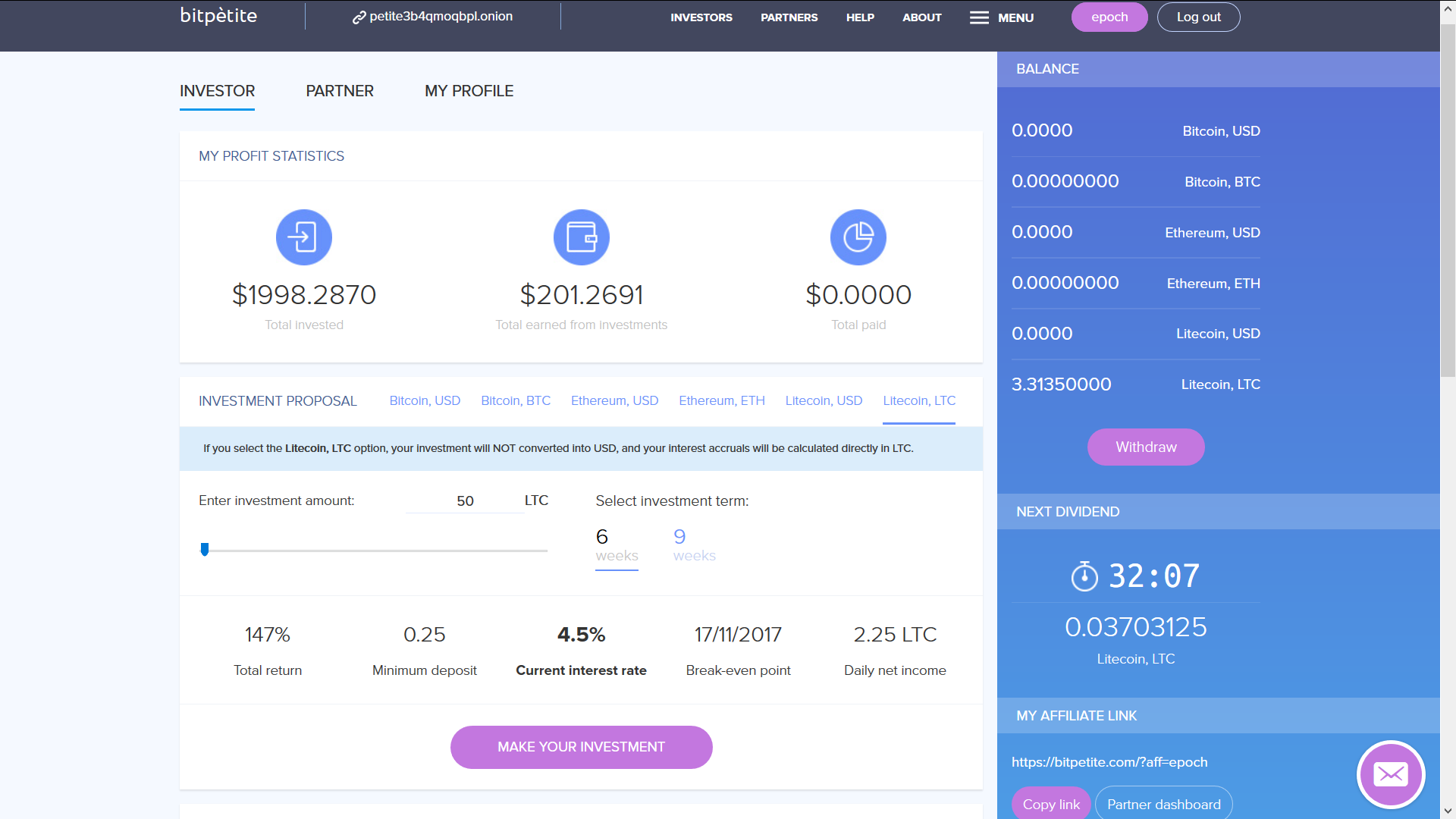 If you look closely it says my total payout so far is 200 dollars and my next payout is 0.037 Litecoin which is in half an hour.
What I like about the platform is everything is clear and concise and made easy for you if you know what you're doing (cryptocurrencies in general).
So I'd suggest heavily to invest, This will soon be seen as Bitconnect's main rival soon and already has over 50,000 signed up in under 5 months.