My fellow Steemians,
In most currencies the gold price is reaching new highs. But measured in usd this isn't the case.
With the gold price currently around $1730 it is only a matter of time it also reaches an all time high in usd.
The silver price usually follows the gold price after a while and looks like resuming the uptrend after trading sideways for several years.
This has an influence on the XAU, the Gold & Silver Miners Index. On the chart below from Kimble Charting you can see the downward trendchannel for the XAU since 2011.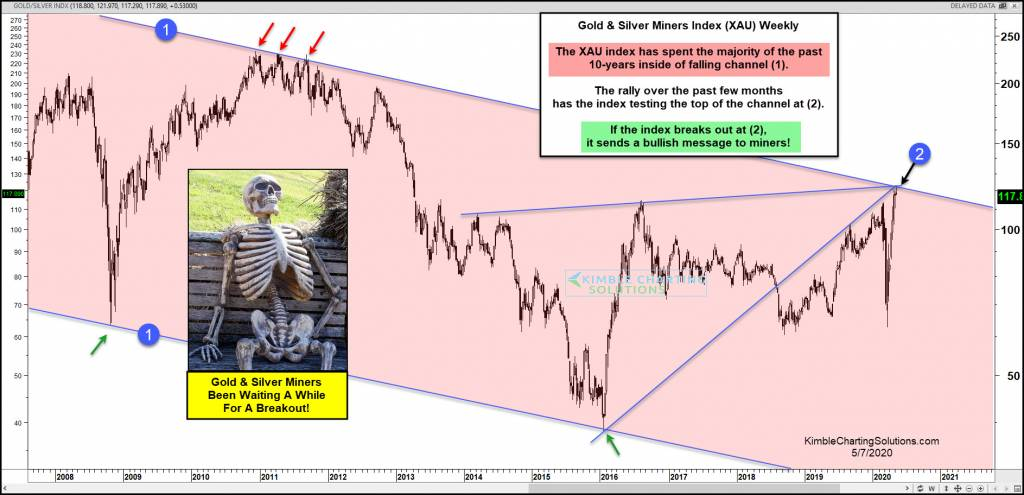 As you can see on the chart the price is near the upper side of the channel. An upward outbreak out of that channel will be an historical change of the trend.
Time to load up on Gold & Silver mining shares?
Thank you for reading!
https://slimbeleggen.com/trends/zilver-en-goudmijnaandelen-wachten-al-jaren-op-een-uitbraak/