My fellow Steemians,
Few investors are currently interested in commodities. The commodity sector has actually been hit hard for years now. And as a result, many investors have moved away from this severly punished industry. The 'lean years' of the commodity sector may now be behind us.
Since 2011, the commodity sector has been confronted with substantial losses. In the meantime, the necessary recovery movements took place, but each time the downward trend remained intact. It is therefore not surprising that many investors have thrown in the commodity towel.
Investors can return cautiously to the commodity sector!
Bank of America analysts are slowly but surely becoming more optimistic about the commodity sector. And that is quite special, because previously most analysts were particularly very pessimistic about commodities.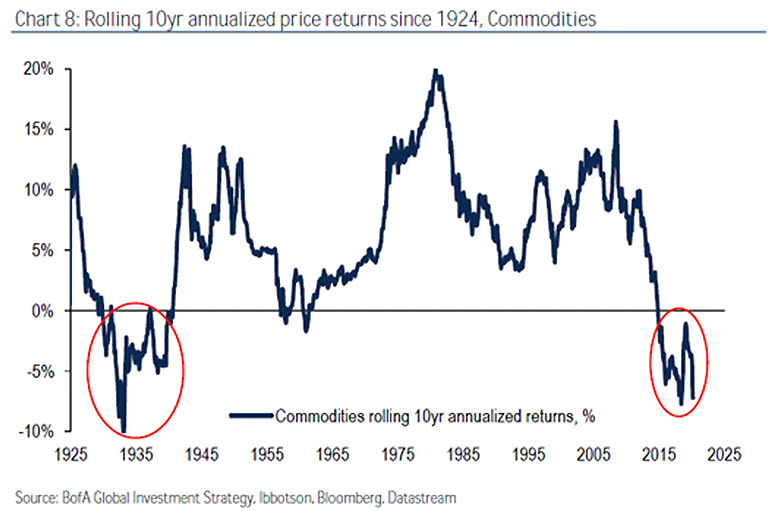 The reason that Bank of America analysts are starting to get a little more optimistic can be seen in the graph above. According to the American investment bank, the commodity sector last performed so poorly in the early 1930s. At the time, there was also a pessimistic atmosphere around this sector for years. Finally, around the year 1935, a solid bottom was built. As a result, during the following years, the commodity sector was one of the best sectors on the stock exchange. That time may come again soon!
Thank you for reading!
https://slimbeleggen.com/trends/is-de-ommekeer-in-de-commoditysector-nabij/