My fellow Steemians,
If past is prologue, the stock markets could be in for a serieus drop.
In the chart from Nautilus Investment research you can see the comparison of the current price of the SPX in comparison with 2000 and 2008.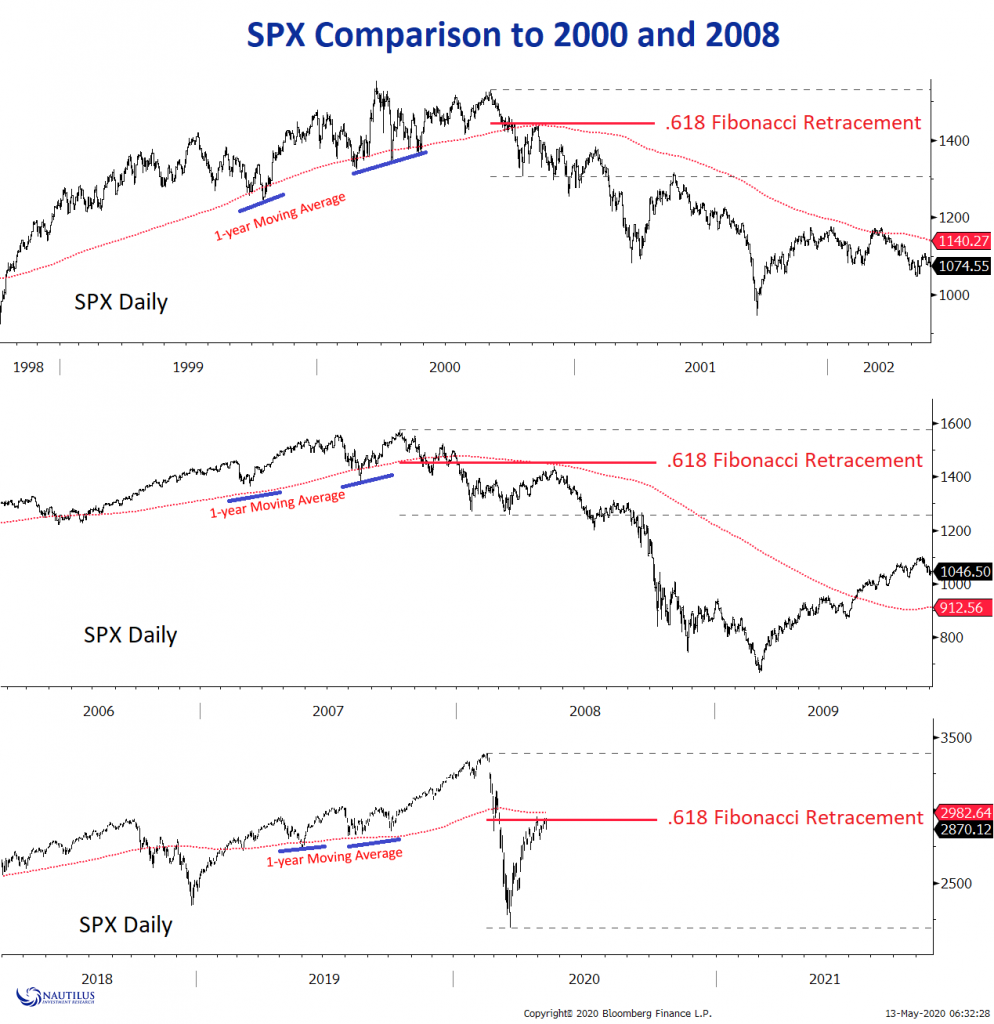 In 2000 and 2008, the SPX touched the 0.618 Fibonacci retracement, before resuming a substantial downtrend.
It looks like we are in a similar situation right now in 2020.
So should we prepare for a price drop in the stock market?
I think so!
Thank you for reading!