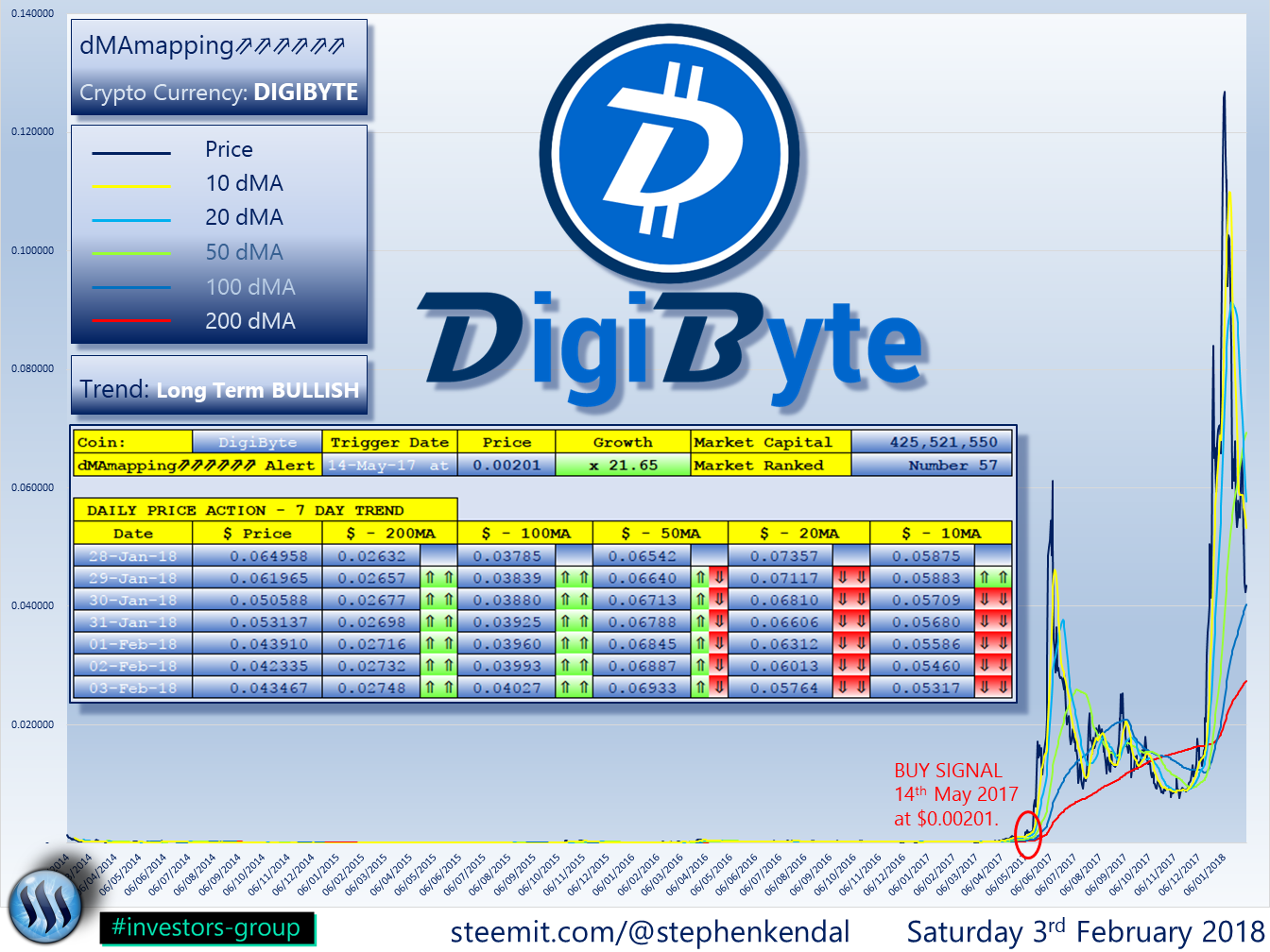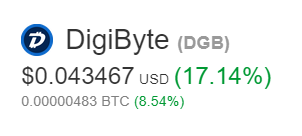 #DigiByte Technical Analysis
#DigiByte triggered a #dMAmapping⇗⇗⇗⇗⇗⇗ buy alert Signal on 14-May-2017 at $0.00201.
Despite the recent short term bearish pullback on #DigiByte (DGB) it has still seen a staggering growth of x 21.65 from the #dMAmapping⇗⇗⇗⇗⇗⇗ buy alert to the current price of $0.043467.
Remains Long Term Bullish.
With a current Market Capital of approximately $425,521,550 and Ranked Number 57 in the #CryptoCurrency Market, #DigiByte has seen an explosive ride these last 9 months.
We maintain a Long Term BULLISH recommendation on #DigiByte and will continue to monitor the technical analysis over the next few weeks/months.
Thanks again for reading.
Stephen

Please visit the #Promo-Steem.com Website at https://promo-steem.com/
Member of the @Steem-Ambassador Programme. Please follow @Steem-Ambassador for more details.

Recent interview with Stefania Barbaglio in London promoting: Blockchain, Cryptocurrencies, #Steemit and the #Steem Blockchain
Please feel free to use the #Investors-Group tag for: Stocks, Cryptocurrencies, Commodities and Investment related Blogs.