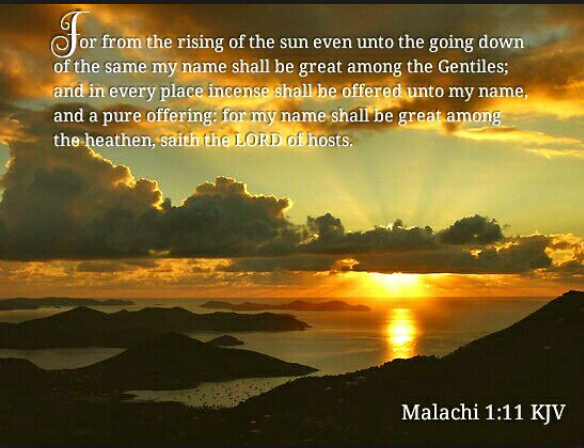 Malachi 1*11-12
11 For from the rising of the sun even unto the going down of the same my name shall be great among the Gentiles; and in every place incense shall be offered unto my name, and a pure offering: for my name shall be great among the heathen, saith the Lord of hosts.
12 But ye have profaned it, in that ye say, The table of the Lord is polluted; and the fruit thereof, even his meat, is contemptible.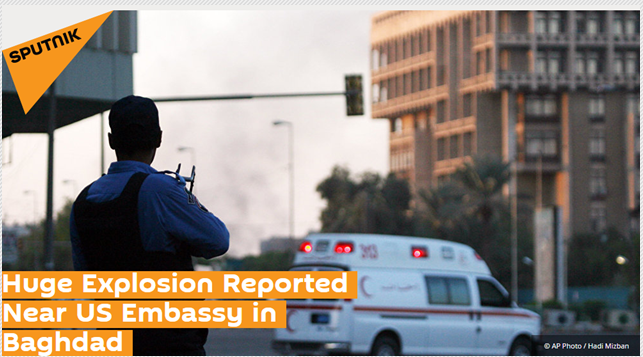 An explosion has reportedly taken place near the Green Zone close to the embassy area on Sunday.
Rockets landed in the Iraqi capital in the vicinity of the United States embassy on Sunday, Sky News Arabia reported citing its source.
Source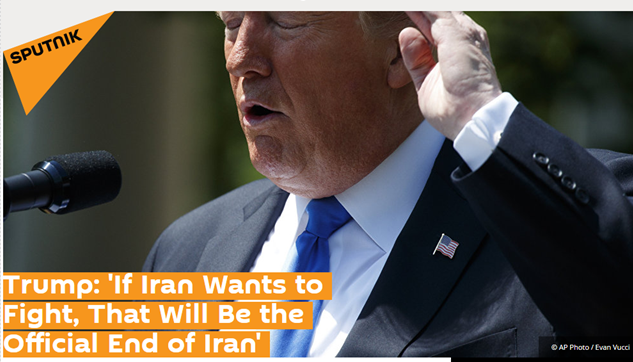 US President Donald Trump warned against "threatening" the United States amid recent US-Tehran tensions.
Donald Trump has warned in his Tweet that it would be "official end of Iran" if Tehran "wants to fight".
"If Iran wants to fight, that will be the official end of Iran. Never threaten the United States again!" Trump tweeted on Sunday.
Earlier, US warships carried out exercises in the Arabian Sea as part of efforts to build up preparedness for what Washington calls an Iranian threat.
Source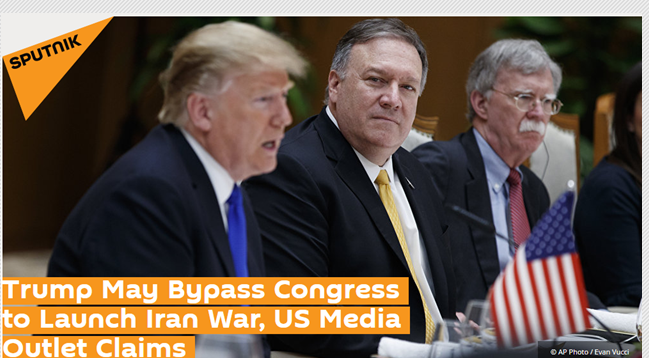 Earlier this week, President Donald Trump reportedly told Defence Secretary Patrick Shanahan that he is unwilling to see the US go to war with Iran as tensions between the two sides show no sign of cooling.
Donald Trump may not need Congress' go-ahead to launch a war against Iran, something that his advisers "have been quietly building" a case for amid mounting sanctions, NBC News' Jonathan Allen reports.
Source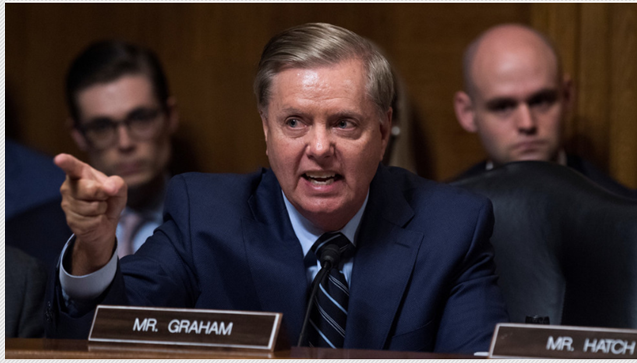 Lindsey Graham supports 'overwhelming military response' to Iran 'threat streams'
Republican Senator Lindsey Graham has blamed Iran for "escalating tensions" in the Persian Gulf, accusing the country of threatening the US even while promising massive retaliation in response to vague "threat streams."
"The fault lies with the Iranians, not the United States or any other nation," the belligerent South Carolina congressman tweeted on Monday. "If the Iranian threats against American personnel and interests are activated we must deliver an overwhelming military response."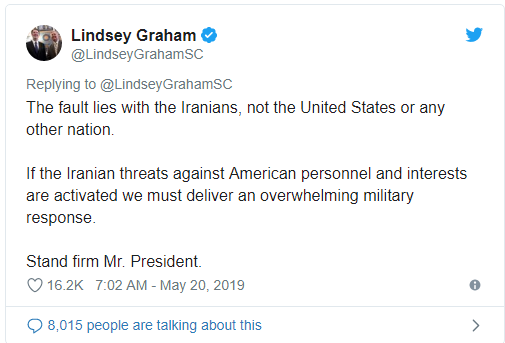 Source
Is there a light at the end of the dark tunnel?
Yes! Lord Ra-El The Returned Christ can put a stop to all of this madness that Satan has started with the world. We are just about out of time. End of Days is here and Nibiru is at our back door now. Give yourself to The Father thru his son Lord Ra-El.
ICoLR Facebook congregation
https://www.facebook.com/groups/ICoLR/
With Lord RayEl's Imperial Regent on VK:
https://vk.com/congregation_of_lord_rayel
Donate
Ra-El.org/donations.html
rruff13@gmail.com
Follow Lord RayEl's Twitter:
https://twitter.com/LORD_RAYEL
Follow me on Twitter: https://twitter.com/moshiachtoday
Subscribe to the Templar Commandery YouTube Channel:
https://www.youtube.com/user/ChristHasReturned
Also, Visit our Website:
https://sanctuaryinterfaith.org/
And the MOST IMPORTANT OF ALL:
http://www.ra-el.org/
(I claim neither credit nor ownership of the above image and or any video content)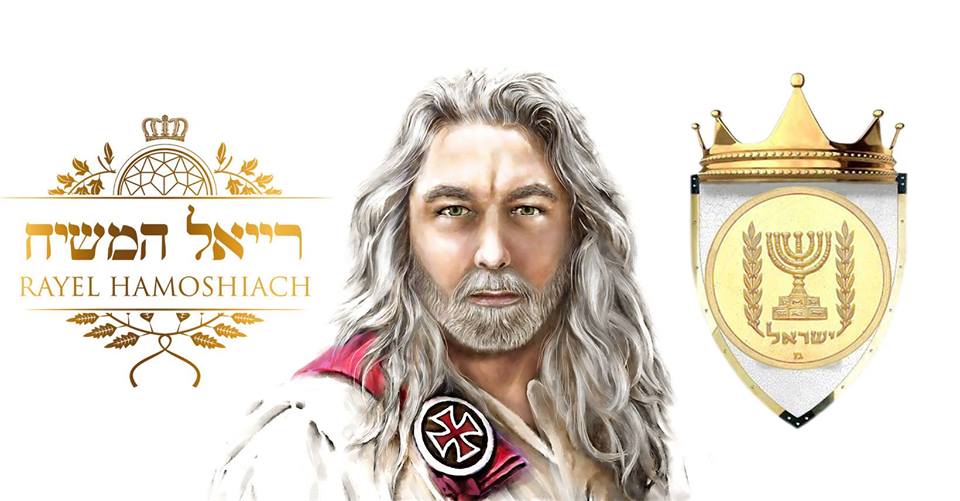 https://www.facebook.com/GOD.coin.gold/
https://twitter.com/GodCoinGold
https://plus.google.com/110351809386138038654
https://www.linkedin.com/company/GodCoin/
https://www.youtube.com/channel/UCRmsiytZnbMg-O_b2zBNuTg
https://vk.com/god.coin
https://vk.com/away.php?to=https%3A%2F%2Fwww.youtube.com%2Fwatch%3Fv%3DifLBFzAxlMs%26t%3D125s&post=-135751469_5515&cc_key=
#ChristIsBack #HeIsHere #Christian #Christianity #Religion #Religious #Catholic #Gnostic #Abrahamic #Judaism #Isa #Moshiach #Messiah #Jesus #Krishna #EndTimes #ReligiousFreedom #Vatican #King #Kingdom #God #Faith #GODcoin #RayEl
Thanks to: Rt; Sputnik; Biblegateway.