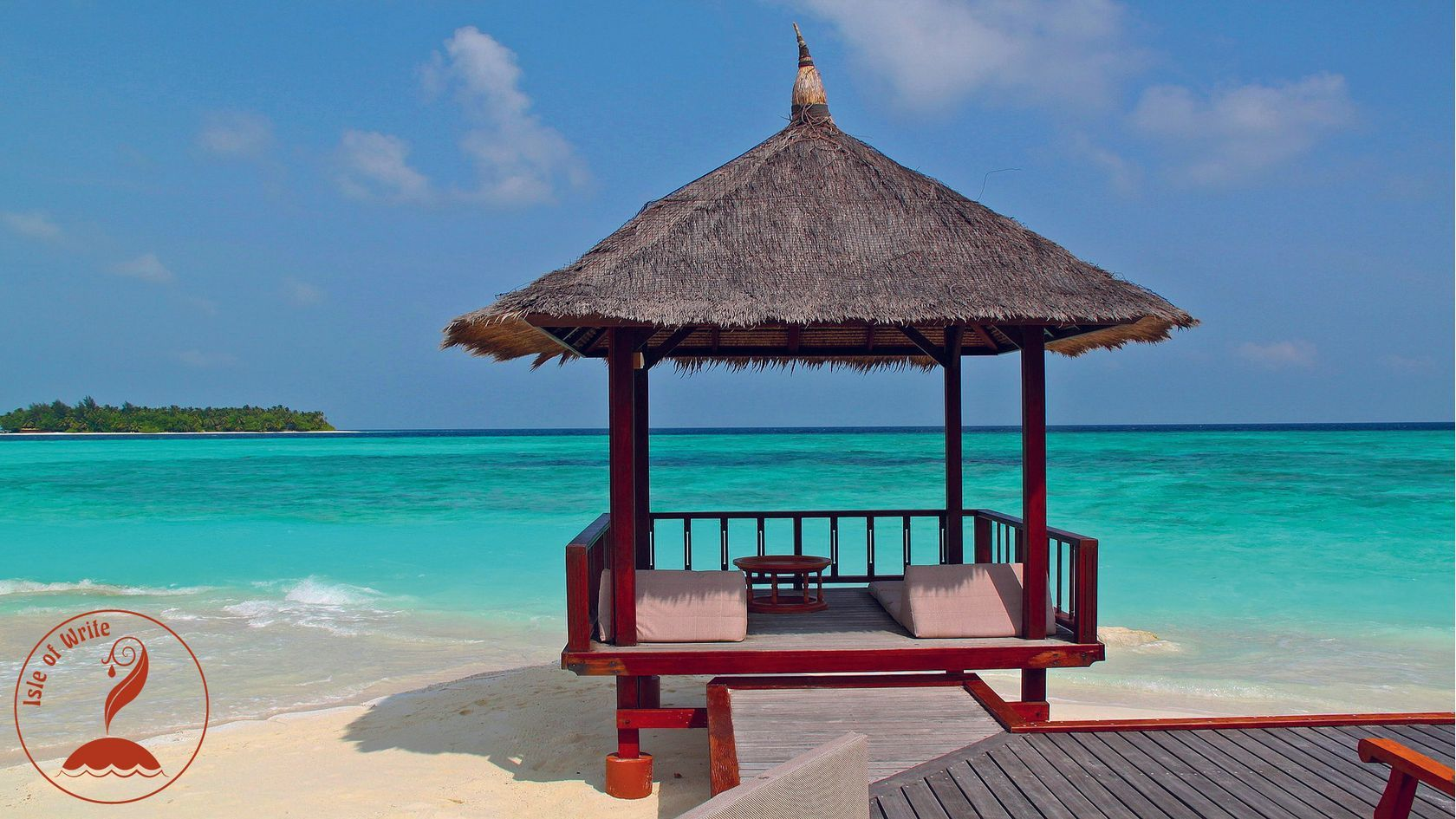 ---
Message in a Bottle #23
Origin: The Isle of Write
Sender: @authorofthings
Recipients: Steemit Creatives
---
The Isle Cover Art Contest, Round 1.1 - Horror!
"There is a tide," one of our mates murmured as we sat around The Pub, tiki torches casting soft, pleasant light, warding off mosquitoes, our bodies loose-limbed from the rum. And indeed, there is. A tide, that is. A fast approaching publication date for our very first Anthology of the best of the best Horror Fiction we've found on Steemit. If you don't know what the hell I'm talking about here, you should read this post that explains this curation journey we're on.
And so one of our mates, the one who quotes Shakespeare, reminds us that it is high time we start thinking about covers for all these books. This is where you come in, our Steemit dwellers. We are hosting a series of art contests for cover art, starting with the Horror Anthology.
Each contest round will run for seven days from the initial announcement.
That would be this post right here for round 1.1
Each contest will consist of two rounds:
Round one is a call for submissions of a concept/idea and a sketch. Your sketch can be in color or not. It can consist of any elements you create, so long as you create them. If using images that were created by someone else, you must own the rights to them or the images must be released under an all-inclusive creative commons license.
There will be three finalists selected after Round One who'll be asked to submit finished cover art from their sketch in Round Two.
Each of the finalists will receive 5 SBD.
Round Two Winner will receive an additional 10.00 SBD and full credit for cover work in the published book, as well as a printed copy for easy bragging to their friends and families.
Additional Rules:
You must upvote and resteem this post. (We do not ordinarily ask for this, but we want to make sure this contest finds the widest audience of artists).
You must create a post that features your sketch and your idea/explanation of why you created that specific art and why you think it'll make for a fantastic cover.
You must title your post with Isle of Write Art Contest - then title of your sketch.
You must use #IsleofWrite tag as one of your tags.
You must use #IOWCoverArt as one of your tags.
And lastly, you will need to post the link to your contest entry in the comments of this post.
###Deadline: Tuesday, February 27th at 12:30 pm EST (that's Eastern Standard, folks.)
To give you some context, here are the links to just a few stories that have already been selected for publication in the Horror Anthology:
Drone by @jrhughes
(A futuristic take on life as a gene modified drone. Horrifying for how believable it is.)
Masterpiece by @noughtshayde
(Another look into the future. A fabulous mix of scifi and tales as old as humanity.)
Crystalmouth by @snowmachine
(A lyrical and terrifying tale of ghosts and monsters and conjoined twins)
Haunted by @felt.buzz
(A haunted house, a haunted family - a hauntingly beautiful tale told from the perspective of a child.)
Victime et Bourreau by @jeffstoner
(Horror meets fantasy in this gloriously rich story that unravels like fine tapestry, thread by silky thread)
So there you have it. Get your pencils sharpened and GOOOOOO!!! We can't wait to see what imagery springs forth.
If you'd like to talk about your idea with active members of the Isle of Write, we recommend joining us on Discord by following the Treasure Map below.
Thank you to all of our readers: without your upvotes, resteems, and follows, none of this would have been possible! If you want to support our efforts to bring the best of Steemit writing to a broader audience, you can help by upvoting the Isle of Write posts and spreading the word. And of course if you're feeling especially generous, we'll never say 'no' to a donation of some SBD or a delegation of SP. Thank you for reading!

If you'd like to wash up on our shore,
a click of the map brings you straight to our door!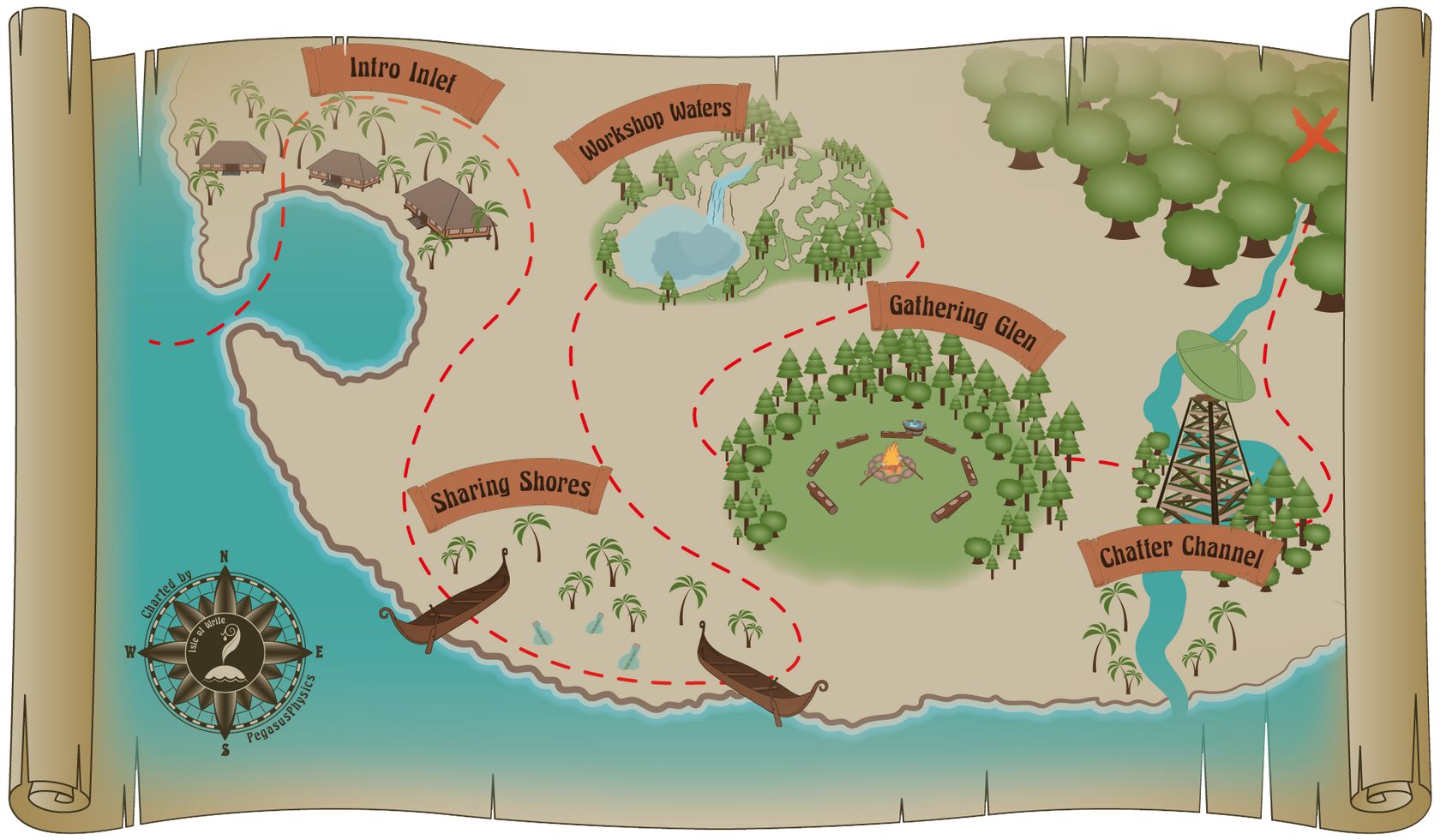 art and flair courtesy of @PegasusPhysics