Ciao a tutti steemians, in questo post voglio mostrarvi le piante poco prima dell'arrivo dell'inverno!
Hi all steemians, in this post I want to show you the plants just before the arrival of winter!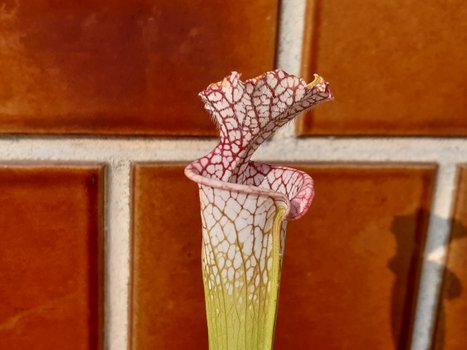 Questa è una sarracenia leucophylla, pianta carnivora molto resistente ed è facilmente riconoscibile dai suoi colori molto vivaci sull'opercolo e sull'ascidio. E' una sarracenia che può arrivare ad avere ascidi alti oltre il metro.
This is a sarracenia leucophylla, a very resistant carnivorous plant and is easily recognizable by its very bright colors on the operculum and ascidium. It is a sarracenia that can get to have pitchers over the meter high.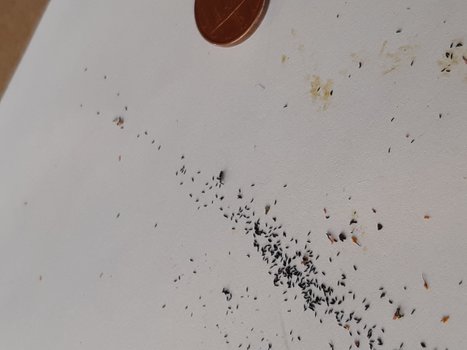 Questi sono semi di Drosera capensis, vanno seminati in primavera sopra uno strato di torba e perlite, nel giro di un mese vedrete le prime piantine spuntare, proverò anche io l'esperienza della semina nella prossima primavera!
These are seeds of Drosera capensis, they must be sown in spring on a layer of peat and perlite, within a month you will see the first seedlings tick, I will also try the experience of sowing next spring!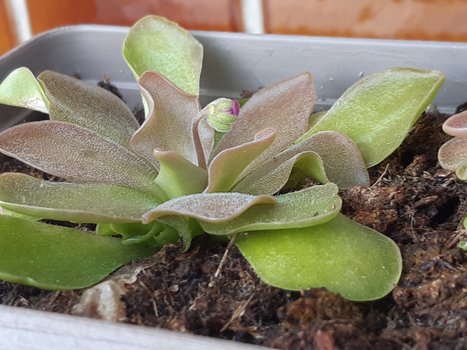 Pinguicula messicana in fiore, per la precisione pinguicula x Weser, probabilmente farò un post sull'anatomia del fiore e sulla sua impollinazione visto che online si trova per davvero poco materiale!
Mexican pinguicula in bloom, to be precise pinguicula x Weser, I will probably post an article about the anatomy of the flower and its pollination since online is found for very little material!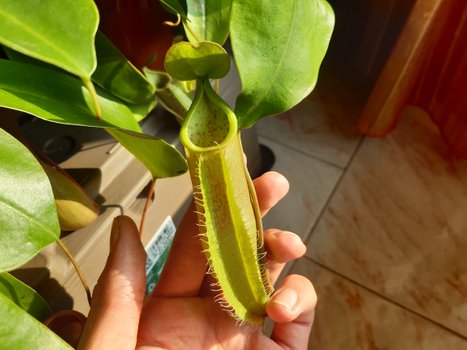 La mitica nephentes x Louisa che sforna ascidi di continuo! questo misura ben 13 cm! E' per davvero una bellissima pianta che consiglio vivamente a tutti, da adulta può arrivare a fare ascidi di 30 cm!
The mythical nephentes x Louisa that churns out pitches all the time! this measures a good 13 cm! It is really a beautiful plant that I highly recommend to everyone, as an adult it can reach pitches of 30 cm!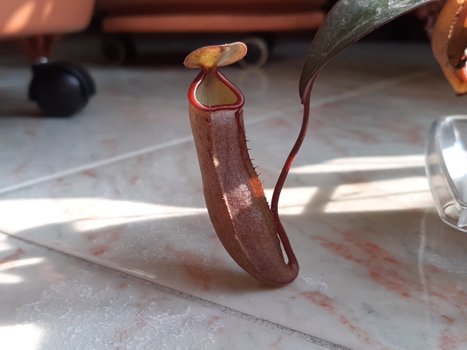 Questa è una new entry del mese! E' una nephentes Rebecca soper, è una tra le nephentes più resistenti al freddo. Alcune persone del sud sono riuscite a far snervare questa pianta in una semplicissima serra fredda, io essendo del Piemonte dovrò chiaramente tenerla in casa!
This is a new entry of the month! It is a nephentes Rebecca soper, it is one of the most cold-resistant nephentes. Some people from the south have managed to get this plant enervated in a very simple cold greenhouse, since I'm from Piedmont I will have to keep it at home!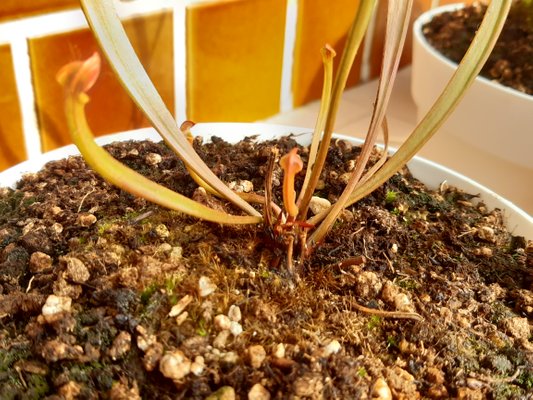 Le mie due sarracenie flava continuano a fare foglie sempre più piccole, si stanno preparando per l'inverno. In primavera ripartiranno alla grande facendo un bellissimo fiore giallo! Le sarracenie le lascierò fuori tutto l'iverno, le metterò in una serra fredda.
My two flava sarracenie continue to make smaller and smaller leaves, they are preparing for winter. In spring they will start off again doing a beautiful yellow flower! The sarracenie I will leave out all the hymn, I will put them in a cold greenhouse.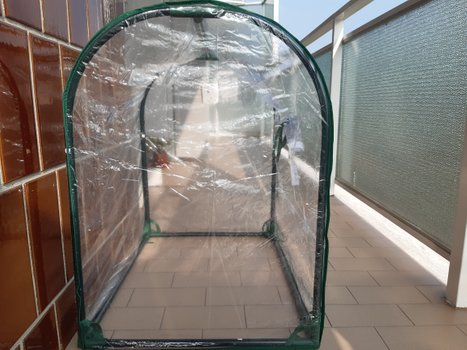 Questa è la serretta fredda, dentro mettero le sarracenie, le mie 3 pinguicule messicane, le dionee e le drosere, speriamo che in primavera ripartano tutte alla grande :D, verso febbraio probabilmente arricchirò la mia collezzione di pinguicule prendendo una pinguicula temperata.
This is the cold greenhouse, inside I will put the sarracenie, my 3 Mexican pinguicules, the dionee and the sundews, we hope that in spring they all start out great: D, towards February I will probably enrich my pinguicule collection by taking a temperate pinguicula.
Spero che il post vi sia piaciuto, tutte le foto che vedete nel post le ho scattate io.
I hope you enjoyed the post, I took all the photos you see in the post.