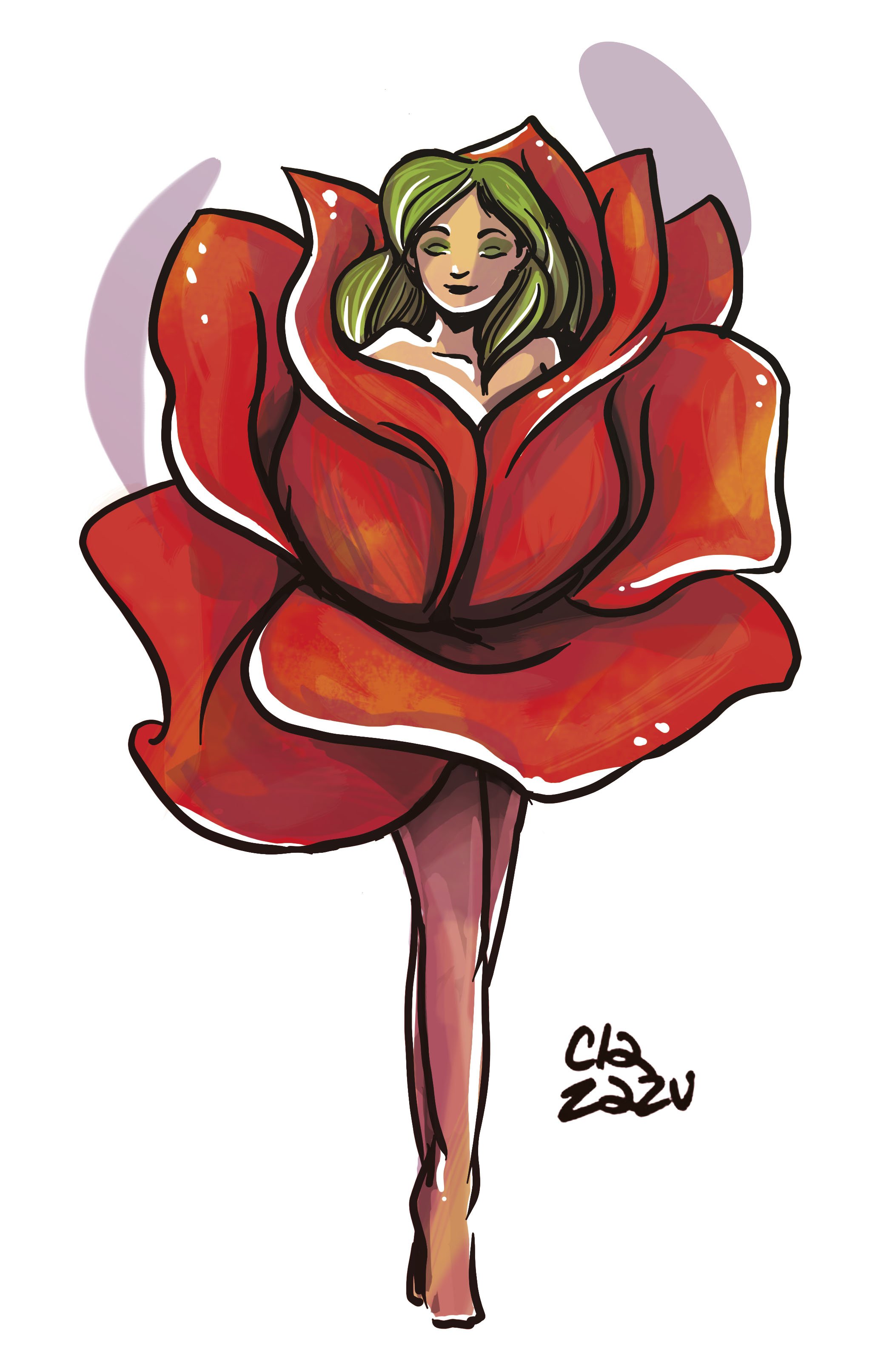 Prendendo ispirazione dalla mia piccola biografia a fumetti estiva, ho deciso di iniziare una rubrica sulle mie esperienze personali e artistiche. Grazie alle mie qualità professionali, ho avuto diverse opportunità di vivere o di far vivere ai miei lavori esperienze uniche, anche lontane dall'Italia.
Per questo motivo adesso vivo ad Ontinyent, un paesino sperduto nella comunità valenciana.
Taking inspiration from my little summer comics biography, I decided to start a rubric about my personal and artistic experiences. Thanks to my professional qualities, II had several opportunities to live away from Italy, this has allowed my works to soak with different experiences.
For this reason I now live in Ontinyent, a small village lost in the Valencian community.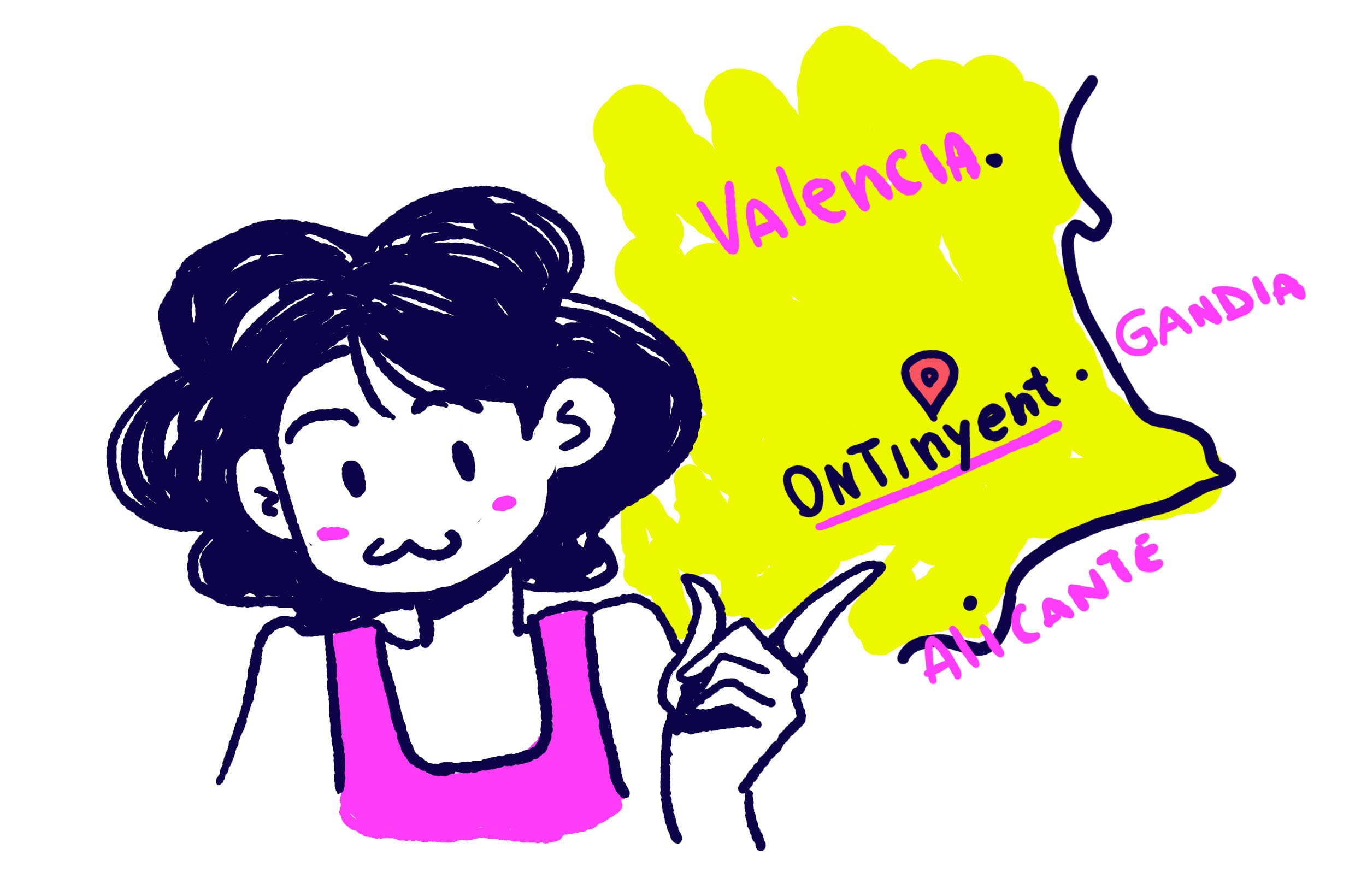 L' anno scorso, una nota casa editrice valenciana accettò la mia richiesta di tirocinio. Così, verso la metà di aprile, salii sul mio volo Bologna-Valencia. Nonostante tutto, realizzai solo sul treno per Ontinyent, osservando l'arido paesaggio, quello che sarebbe stata la mia vita nei prossimi mesi: una ragazza italiana, sola, in mezzo al deserto. "Cazzo!"
Last year, a well - known Valencian publishing house accepted my internship request. So, towards the middle of April, I got on my Bologna-Valencia flight. In spite of everything, I realized only on the train to Ontinyent, observing the arid landscape, what would have been my life in the coming months: an Italian girl, alone, in the middle of the desert. "Shit!"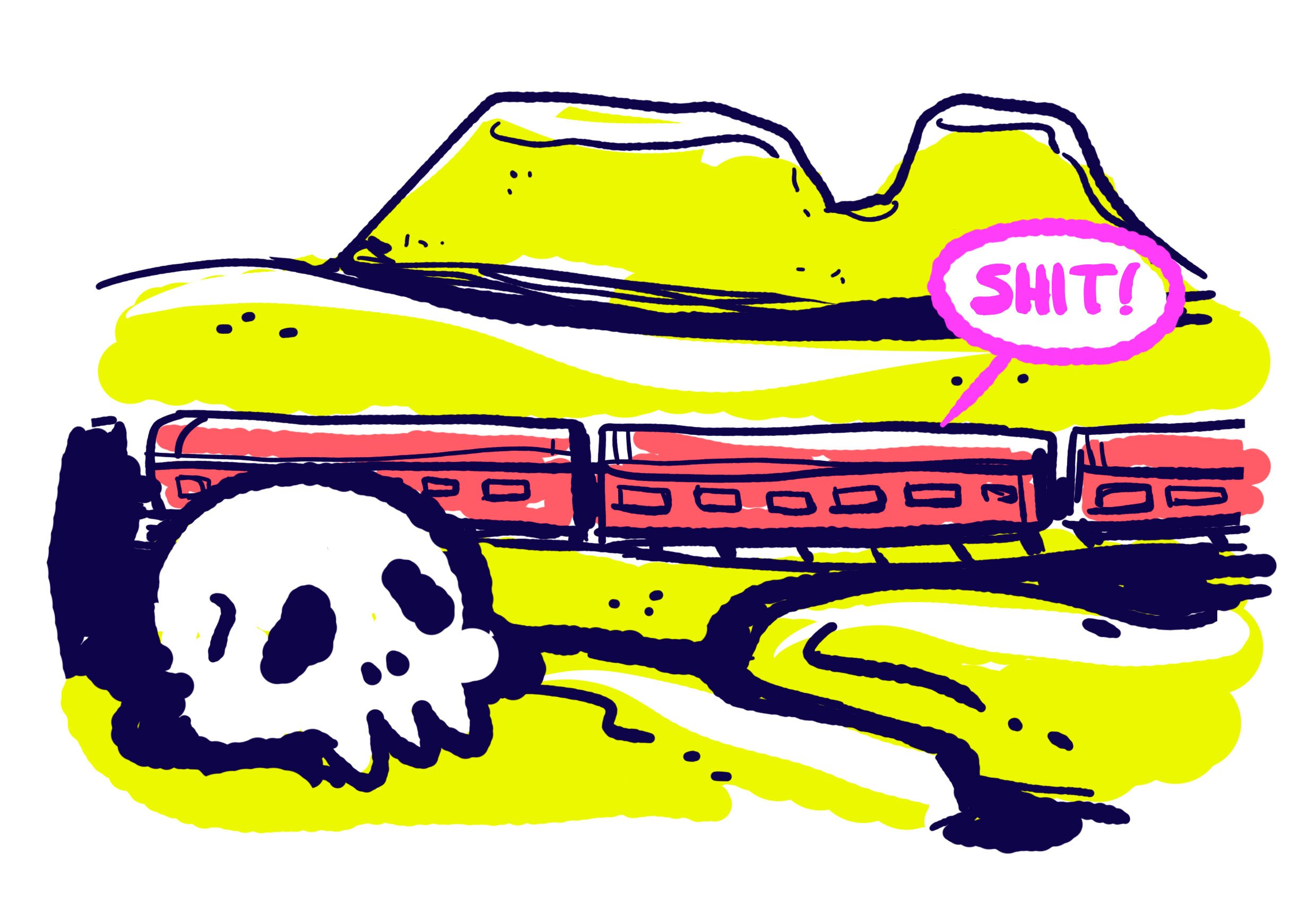 Per fortuna, anche nel deserto nascono fiori. Così la mia vita qui cominciò a costruirsi come un puzzle, accumulando pezzi di vari colori e dimensioni.
Tra le cose che adoro di più è la mia scrivania in ufficio. La luce naturale entra dalla parete a vetro sulla mia sinistra, dove ogni tanto soffermo lo sguardo ad osservare il piccolo patio affianco. Davanti, coperta da due schermi, c'è la mia boss. È una donna piena di energie, professionale e alla mano quando deve esserlo. Un buon esempio di Business Woman.
Fortunately, even in the desert flowers are born. So my life here began to build itself like a puzzle, accumulating pieces of various colors and sizes.
Among the things that I love the most is my desk in the office. Natural light enters from the glass wall on my left, where we sometimes stop to look at the small patio next to it. In front of me, covered by two screens, there's my boss. She is a woman full of energy, professional and at hand when she has to be. A good example of Business Woman.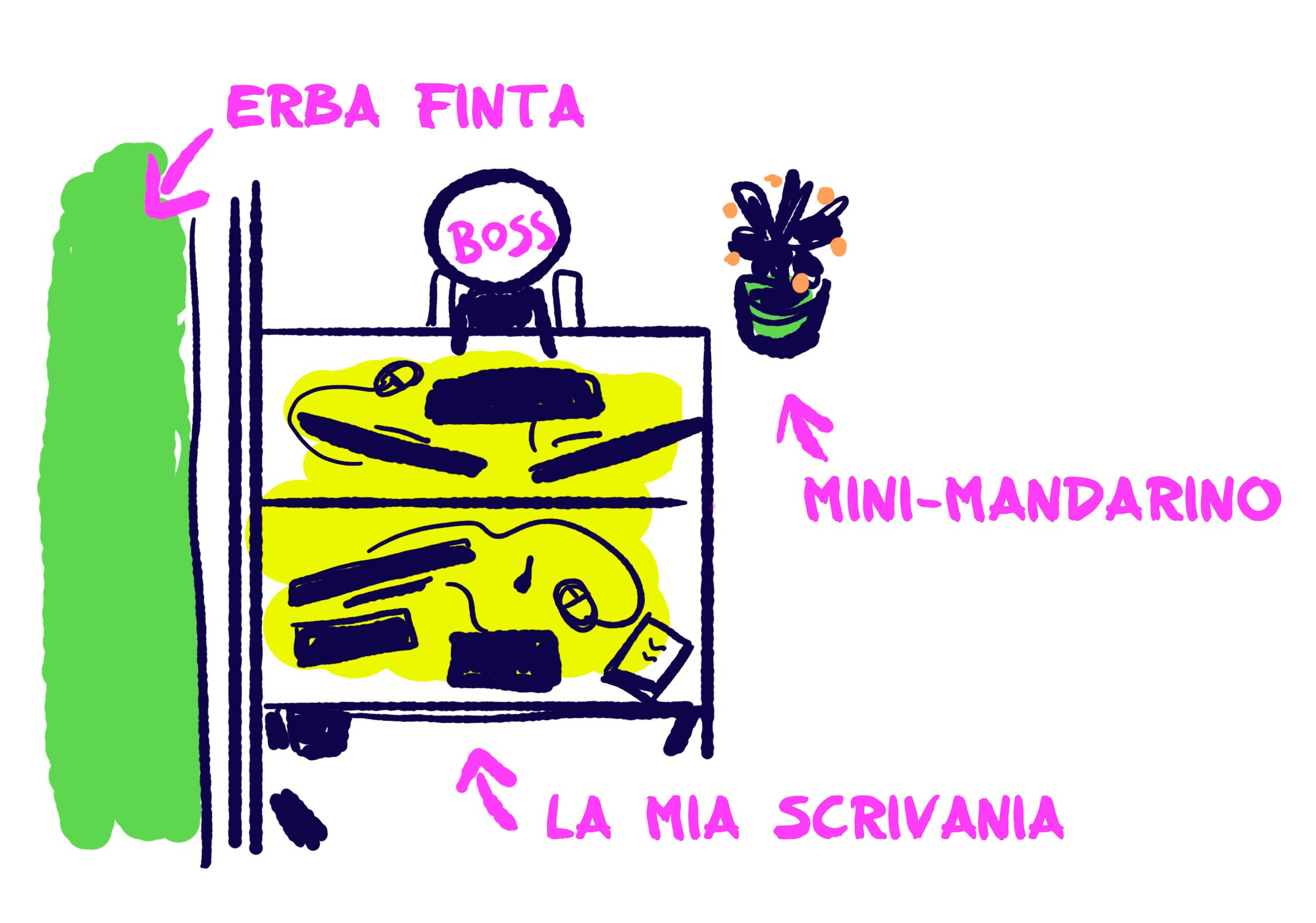 Quello di cui mi occupo principalmente è tutto incentrato sulla cura dei libri. Dalle sessioni fotografiche per la pubblicità, ai book trailer e le copertine dei romanzi.
What I mainly focus on is all about caring for books. From photo sessions for advertising, to book trailers and novice covers.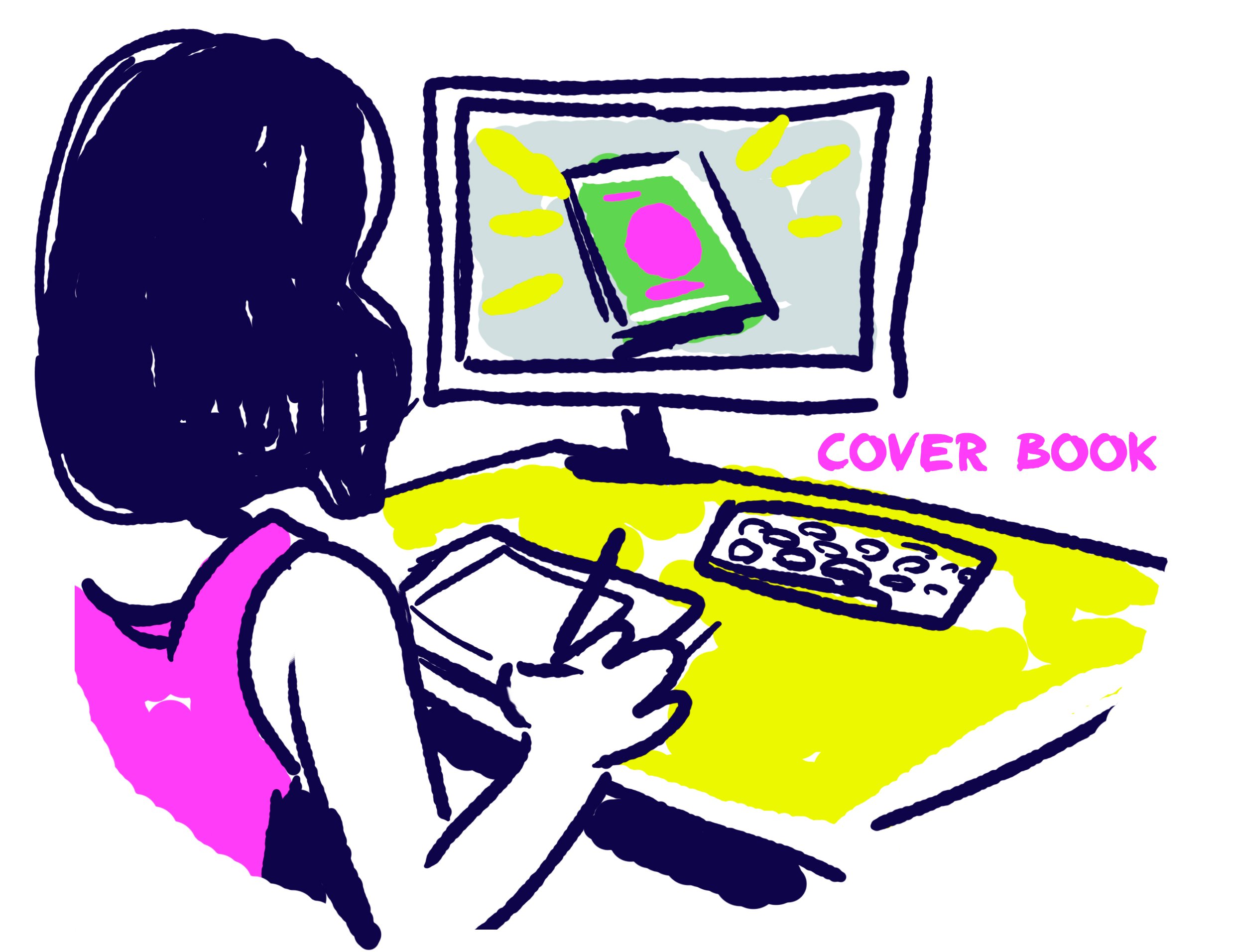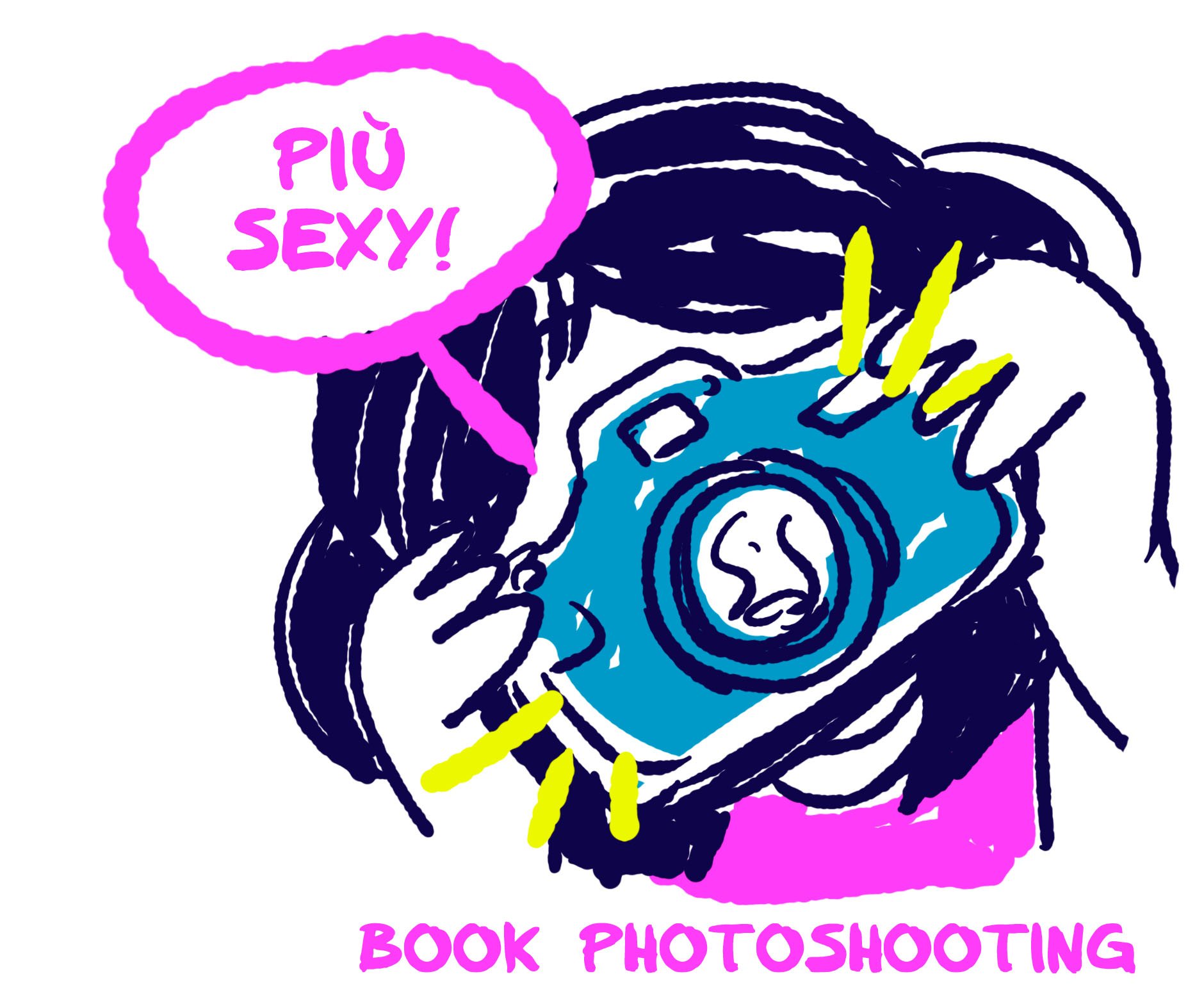 Quello che ho allegato all'inizio del post è la prima illustrazione che feci per una promozione web.
What I attached at the beginning of the post is the first illustration I did for a web promotion.