Mammillaria matudae flowers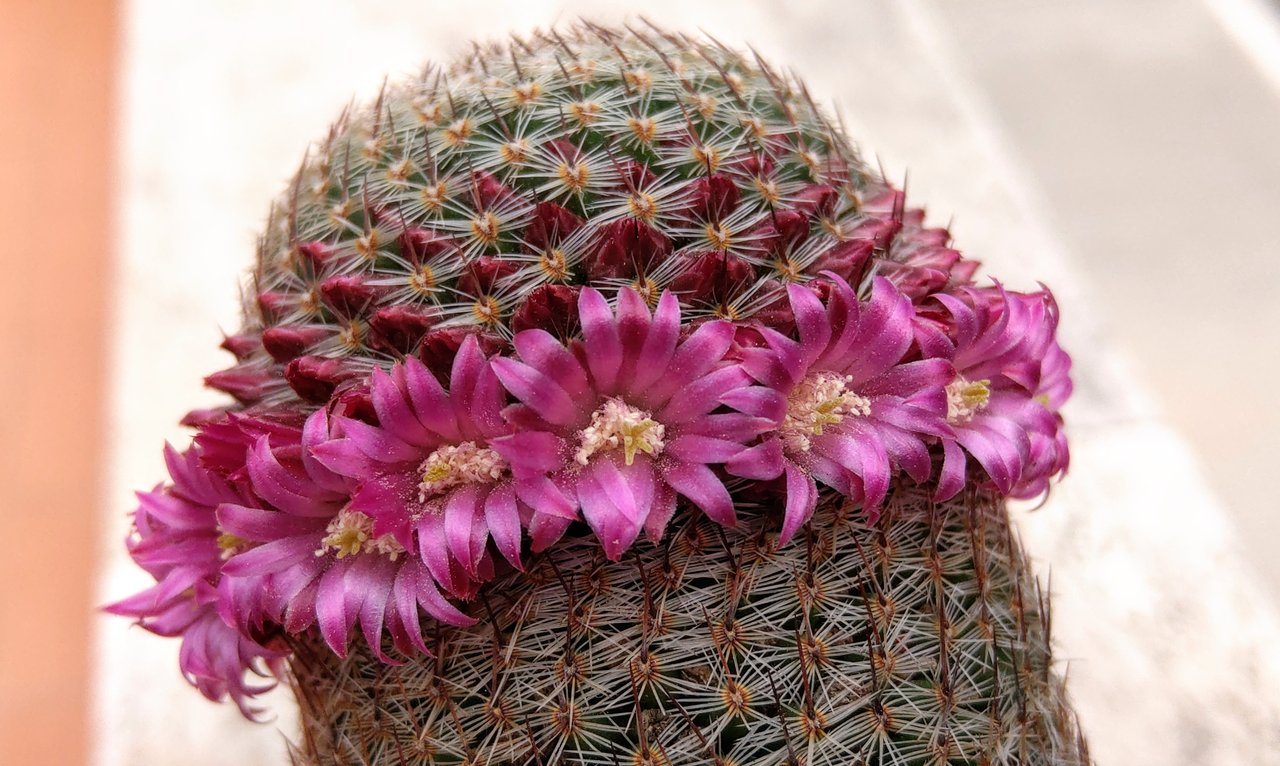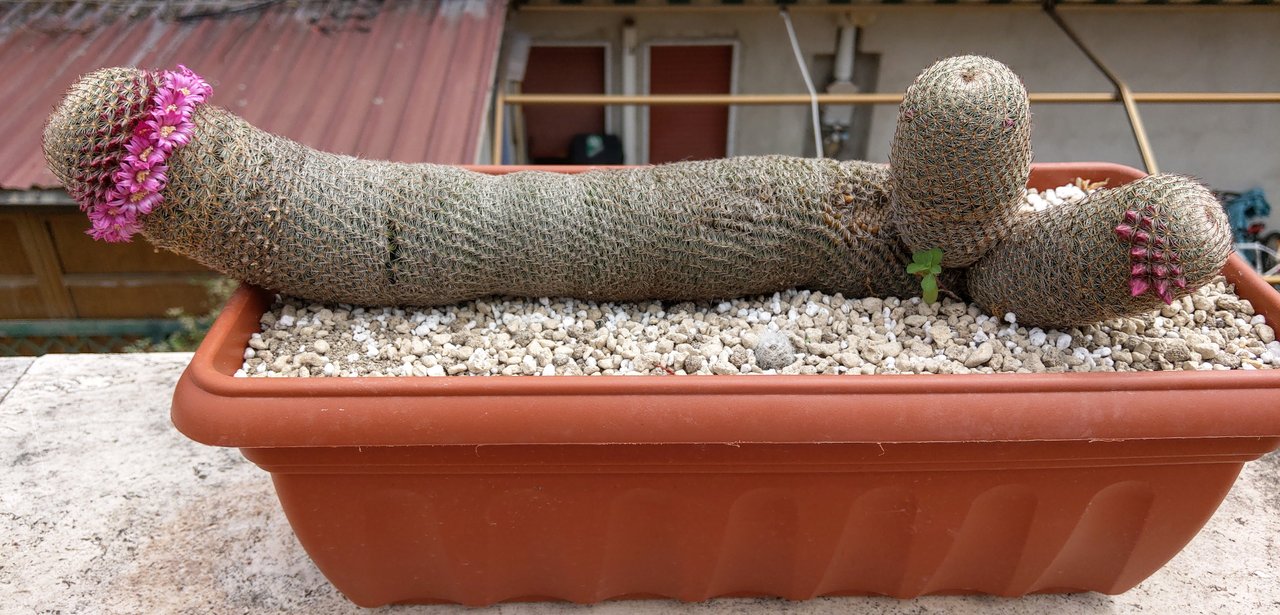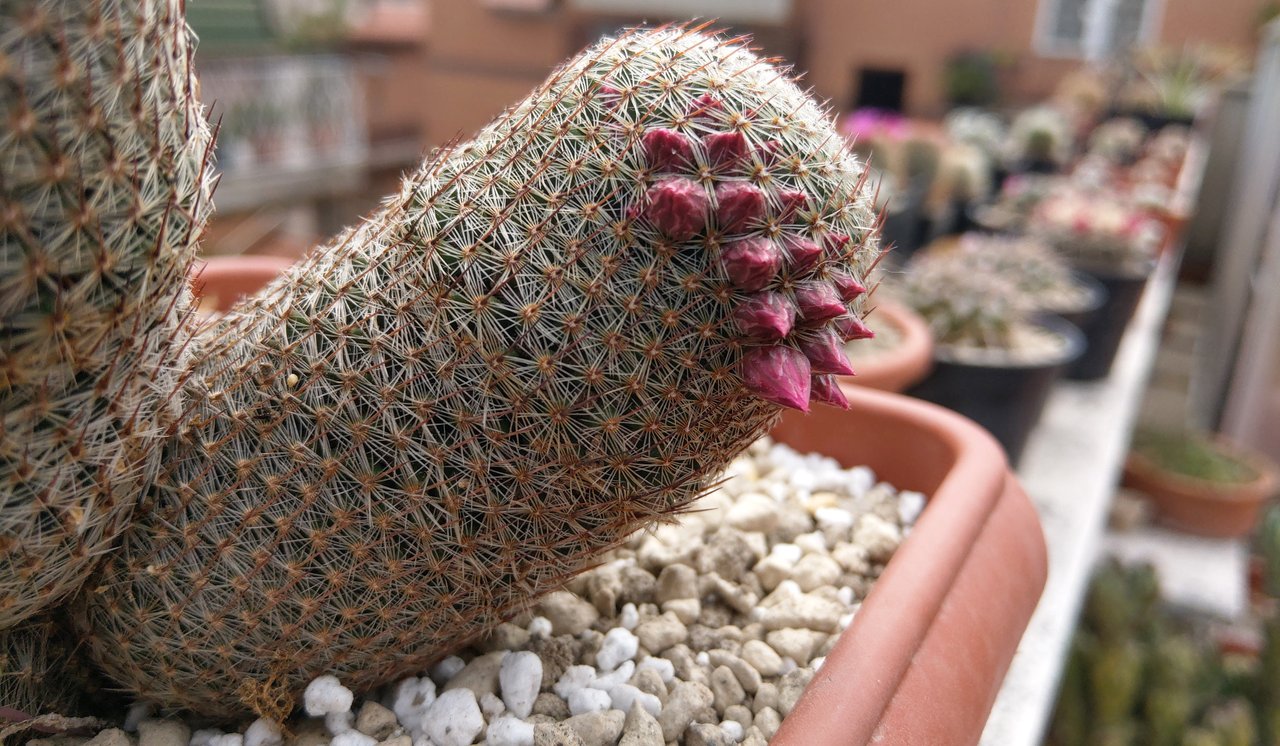 Ogni anno sempre più lunga, finalmente anche i polloni laterali stanno fiorendo.
Il portamento della pianta essendo prostrato, richiede dei vasi piuttosto lunghi. Avendo paura che il substrato asciugasse troppo lentamente, in quanto quest'anno ho deciso di utilizzare terra di campo come composta, metà vaso è semplicemente riempito di lapillo grande.
---
Each year is getting longer and finally the side suckers are also blooming.
The bearing of the plant being prostrate, requires rather long pots. Fearing that the substrate would dry out too slowly, as this year I decided to use field earth as compote, half the pot is simply filled with large lapillus.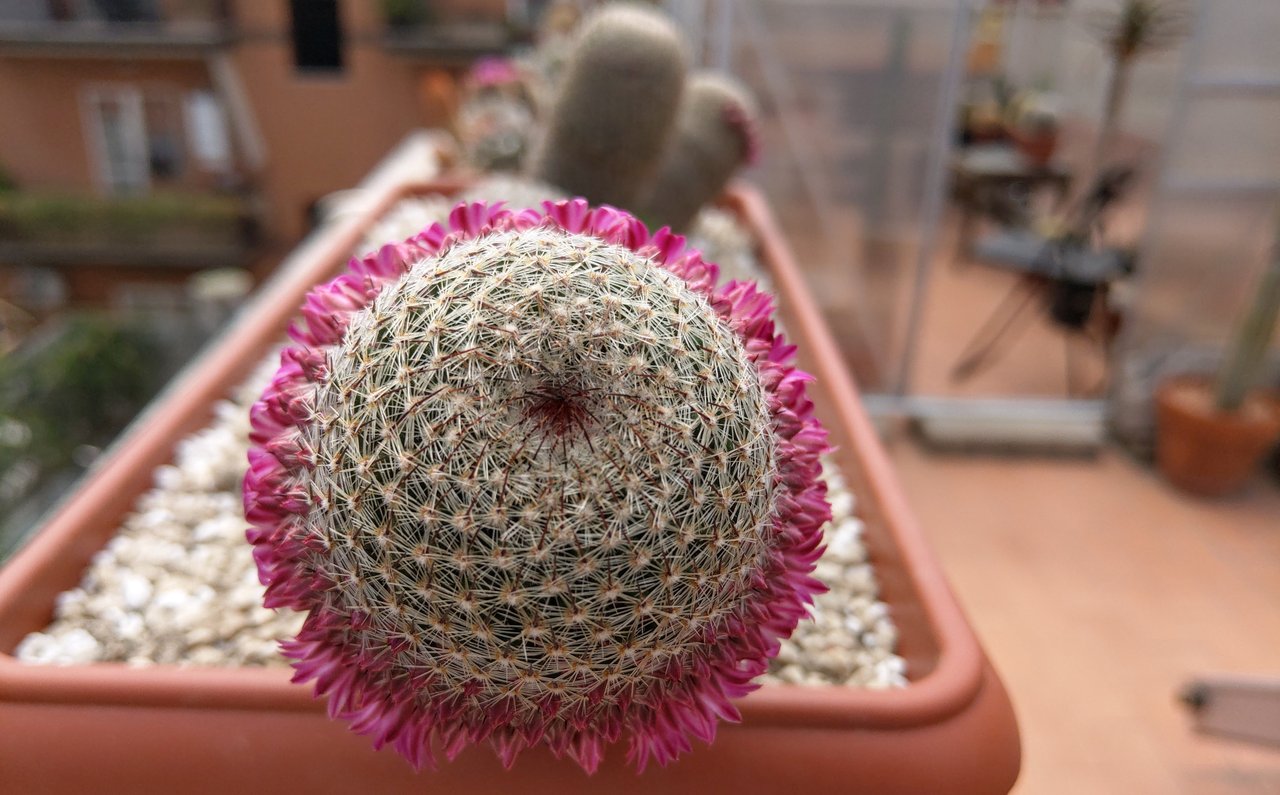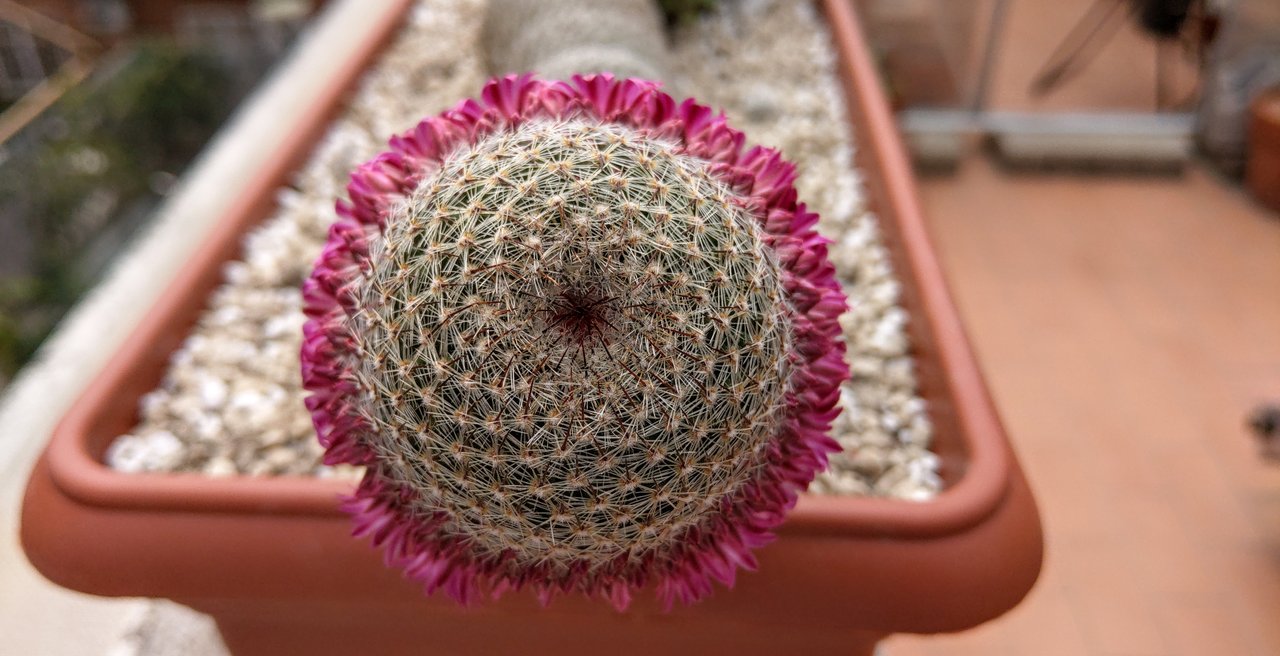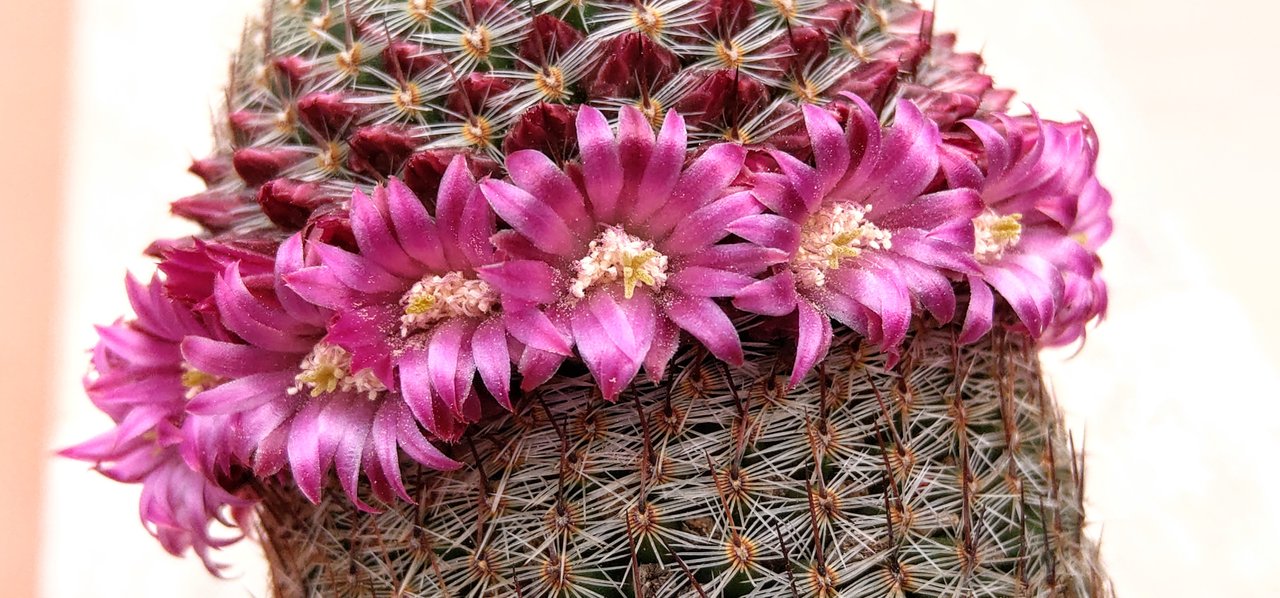 Tutte le foto e video sono di mia proprietà
All photos and video are my property