Immagine non coperta da diritti d'autore.
Image not covered by copyright.
pixabay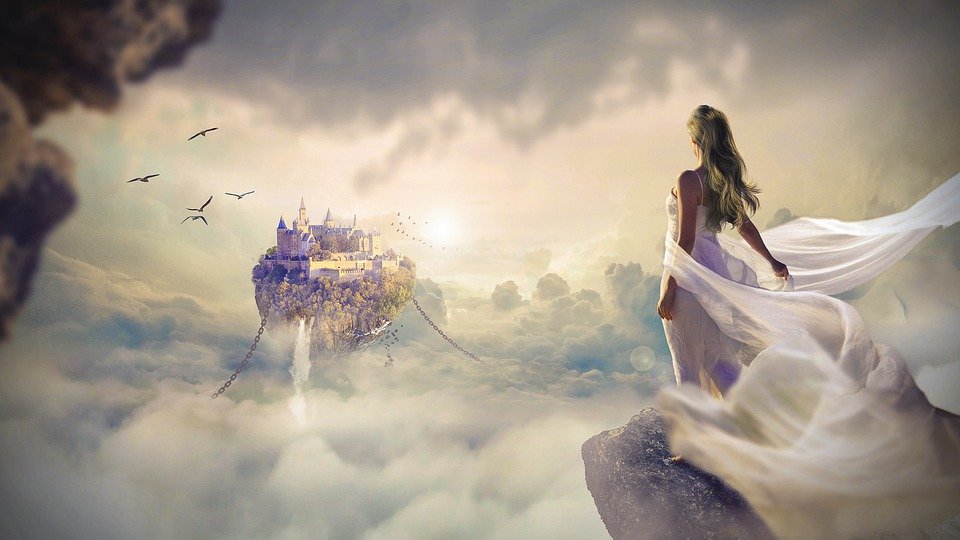 TESTO IN ITALIANO


Rumore di prima mattina
seconda parte


Secondo capitolo (totale capitoli 4)
Se non hai letto il primo capitolo:
https://steemit.com/ita/@elohim4/engita-early-morning-rumone--rumone-di-prima-mattina
Ci sono edifici abbandonati da decenni, è mai possibile che nessuno se ne faccia carico, che si prenda la responsabilità e l'iniziativa di prendere qualche decisione?
Dobbiamo trascinarci questi "relitti" fino a quando?
Possiamo continuare a togliere spazio alle attività agricole o di preservazione del territorio per alimentare gli interessi dei costruttori edili?
Fatta questa lunga parentesi, avrete capito che, il fatto di vedere il viavai degli operai quotidiano, non mi piacesse troppo, ma mi tranquillizai molto presto, infatti nel giro di poco tempo ci fu la sospensione dei lavori, che dura tuttora.
Ormi saranno 7-8 anni che il cantiere è fermo, e in tutto questo tempo la natura ha preso il sopravvento.
Di tanto in tanto in questi anni, ci sono stati dei sopralluoghi di funzionari del comune, ma personalmente mi ero abituato a vedere quella che ritenevo una meraviglia della natura.
Una cosa incredibile, avere una sorta di foresta selvaggia davanti casa, senza dover fare migliaia di km e viaggiare chissà dove.
L'unica cosa che mi è sempre dispiaciuta è che le enormi transenne impedissero l'accesso, altrimenti avrei potuto fare qualche avventura, qualche esplorazione selvaggia, proprio sottocasa.
Ricordo non appena i lavori edili vennero sospesi, che un gatto amava mettersi al sole su un cumulo di attrezzi.
Peccato che si poneva in bella vista ad un cane di grossa taglia di un vicino, il quale poteva abbaiare per interminabili periodi, pensando forse di spaventare il gatto che dal canto suo vedendo il cane in gabbia si infisciava altamente delle sue ire e di tutto il baccano che era in grado di fare..
Il cane a volte era insopportabile nel suo incessante abbaiare, anche perchè il gatto si burlava imperterrito del dimenare inutile causato dal cane del vicino.
Poi dopo qualche tempo, la natura fece il suo corso e l'erba nel suo crescere impetuoso, aveva finito per diventare una sorta di barriera naturale, per cui il cane, non potendo più vedere il gatto smise finalmente di abbaiare.
Domani pubblico il terzo capitolo
ENGLISH TEXT

Early morning rumone
second part


Second chapter (total chapters 4)
If you have not read the first chapter:
https://steemit.com/ita/@elohim4/engita-early-morning-rumone--rumone-di-prima-mattina
There are buildings abandoned for decades, is it possible that nobody takes care of them, that they take responsibility and the initiative to make some decisions?
We have to drag these "wrecks" until when?
Can we continue to make room for agricultural or land conservation activities to fuel the interests of building builders?
Without this long parenthesis, you will have understood that, the fact of seeing the daily workings of the workers, I did not like too much, but I reassured myself very soon, in fact, in a short time there was the suspension of work, which still lasts.
Ormi will be 7-8 years that the yard is stationary, and in all this time nature has taken over.
From time to time in these years, there were inspections by municipal officials, but personally I was used to seeing what I thought was a marvel of nature.
An incredible thing, having a sort of wild forest in front of the house, without having to do thousands of miles and travel somewhere.
The only thing that has always disappointed me is that the huge hurdles prevented access, otherwise I could do some adventure, some wild exploration, just underhouse.
I remember as soon as the construction works were suspended, that a cat loved to put a sun in the sun on a pile of tools.
Too bad that was placed in plain sight to a large dog of a neighbor, who could bark for interminable periods, thinking perhaps to scare the cat that for his part seeing the dog in the cage was infused highly of his ire and all the din that he was able to do ..
The dog was sometimes unbearable in his incessant barking, also because the cat was undaunted by the unnecessary wiggle caused by the neighbor's dog.
Then, after some time, nature took its course and the grass in its impetuous growth, had become a sort of natural barrier, so the dog, no longer able to see the cat finally stopped barking.
Tomorrow we publish the third chapter

"ONE Minute for Peace" meditation campaign.
Join our campaign to save humanity.
http://1min4peace.org/en_US/about-us/

This is my Steemit

That is an
@originalworks

==CONTACTS==
Email: elohim4@libero.it
FB: https://www.facebook.com/now666change
Steemit: https://steemit.com/@elohim4