Le opere antiche vanno conservate, protette, mantenute e a volte dopo tanti anni vanno anche restaurate.
Ci sono opere con cui si crea un legame affettivo che porta i proprietari a creare una copia per conservare l'originale, ed e' questo quello che mi hanno chiesto di fare qualche giorno fa.
Un manufatto antico di quasi cento anni, installato in un cimitero della provincia di Agrigento.
La richiesta del committente di riprodurre l'immagine antica in un tema di restauro moderno.
copia in corso e manufatto originale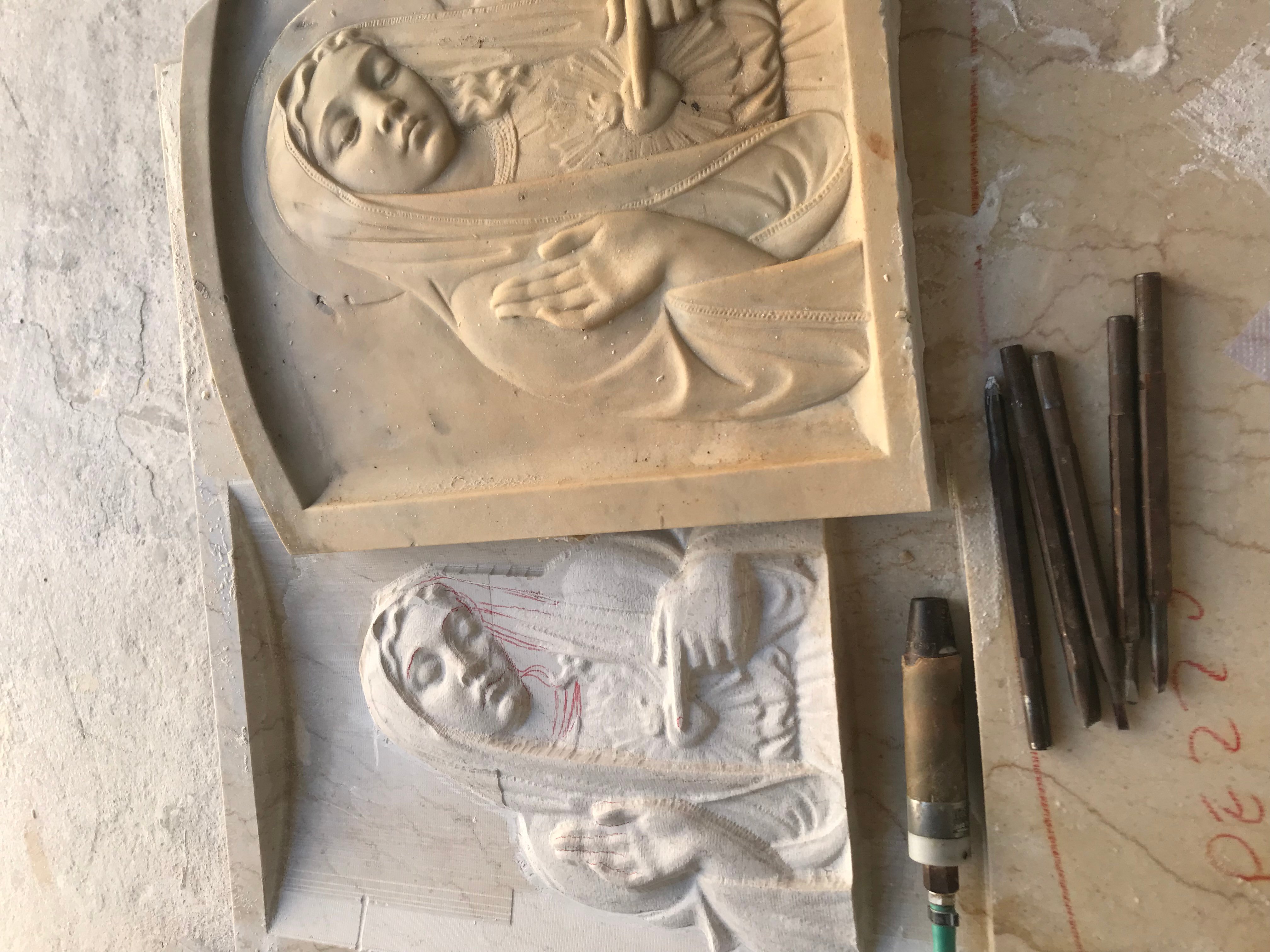 Sbozzatura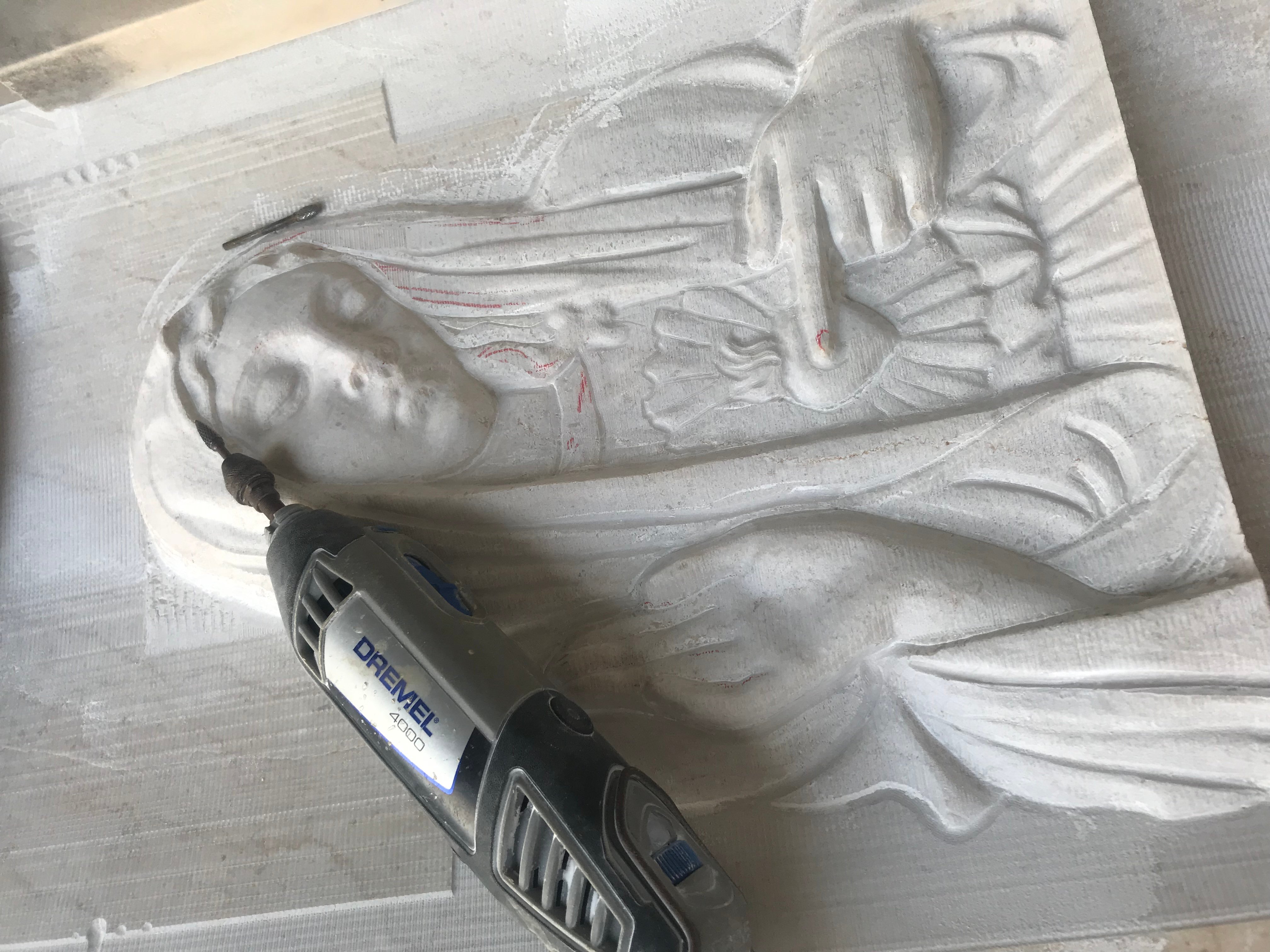 Lucidatura viso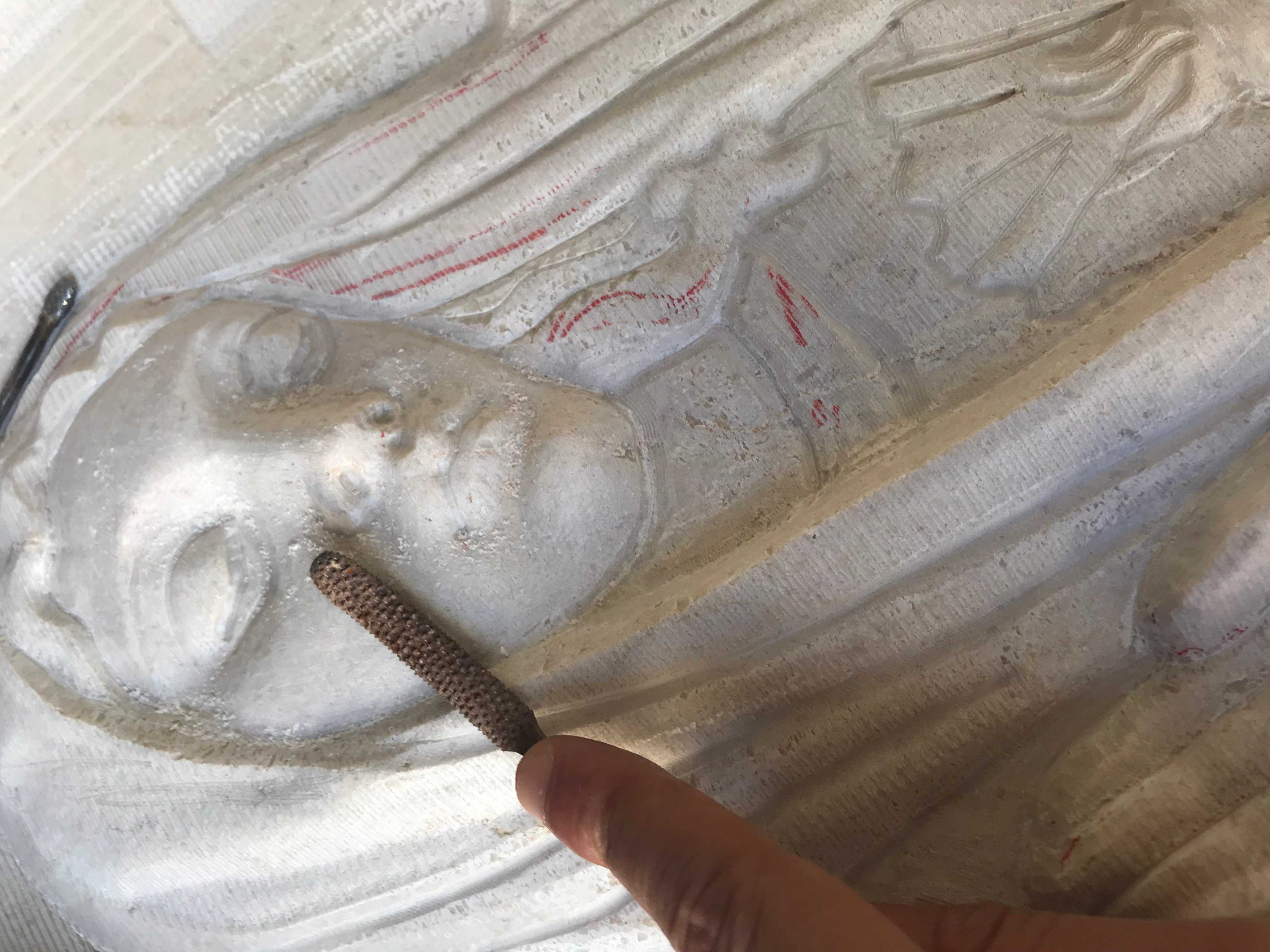 Dettagli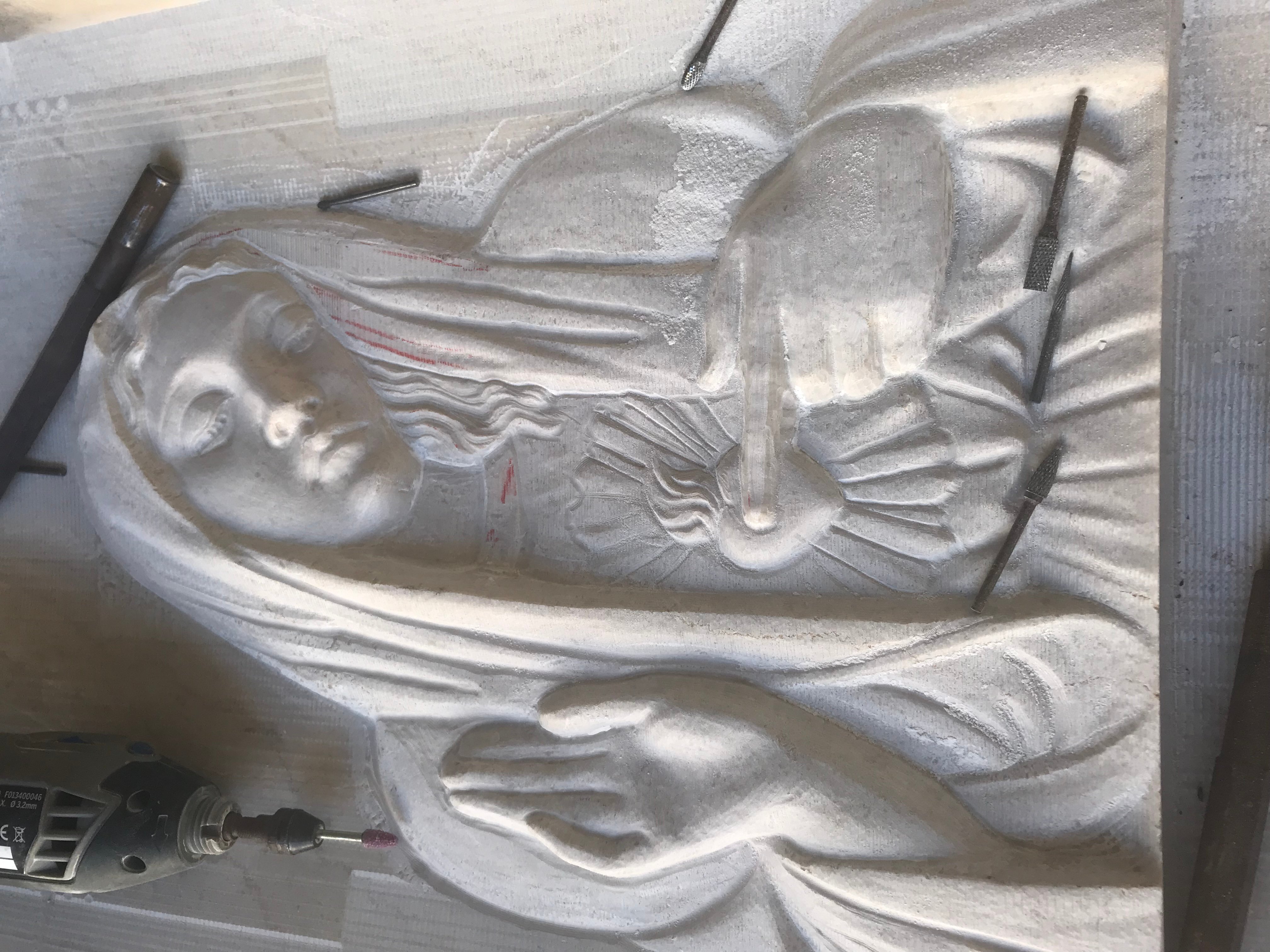 Quasi Completa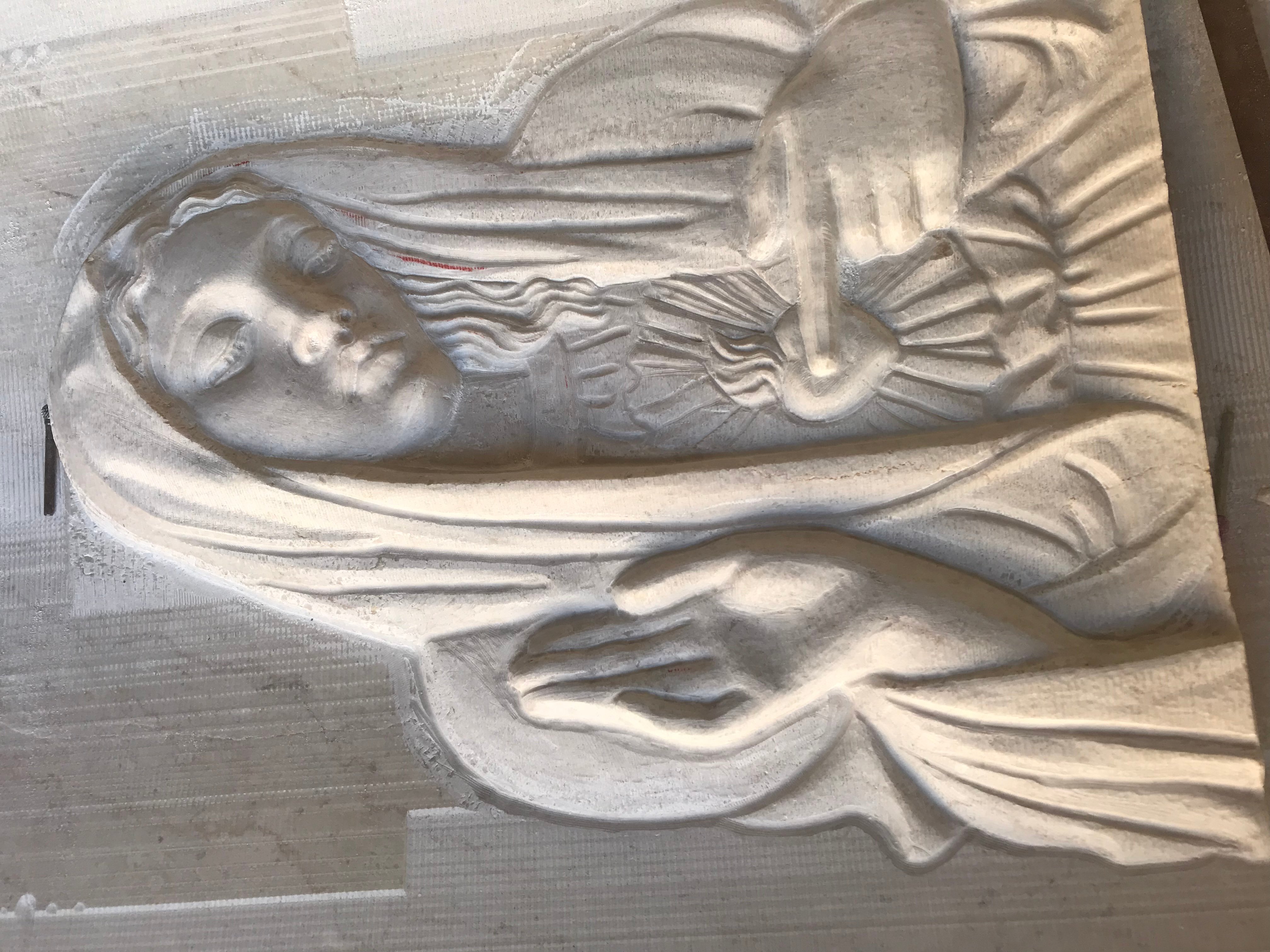 Mancano gli ultimi dettagli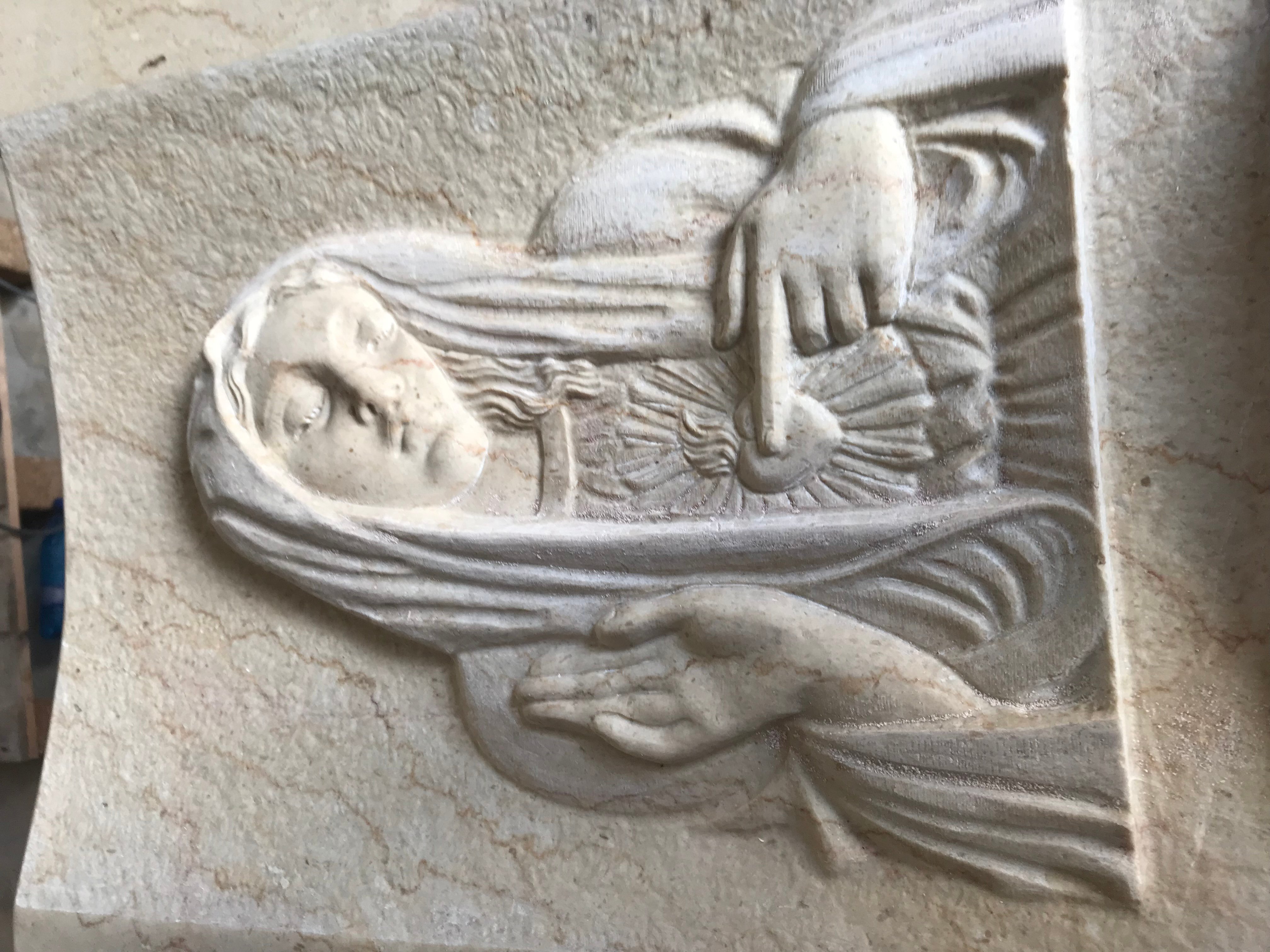 ENGLISH
The ancient works must be preserved, protected, maintained and sometimes after many years they must also be restored.
There are works that create an emotional bond that leads the owners to create a copy to preserve the original, and this is what they asked me to do a few days ago.
An ancient artefact of almost one hundred years, installed in a cemetery in the province of Agrigento.
The client's request to reproduce the ancient image in a modern restoration theme.
copy in progress and original artifact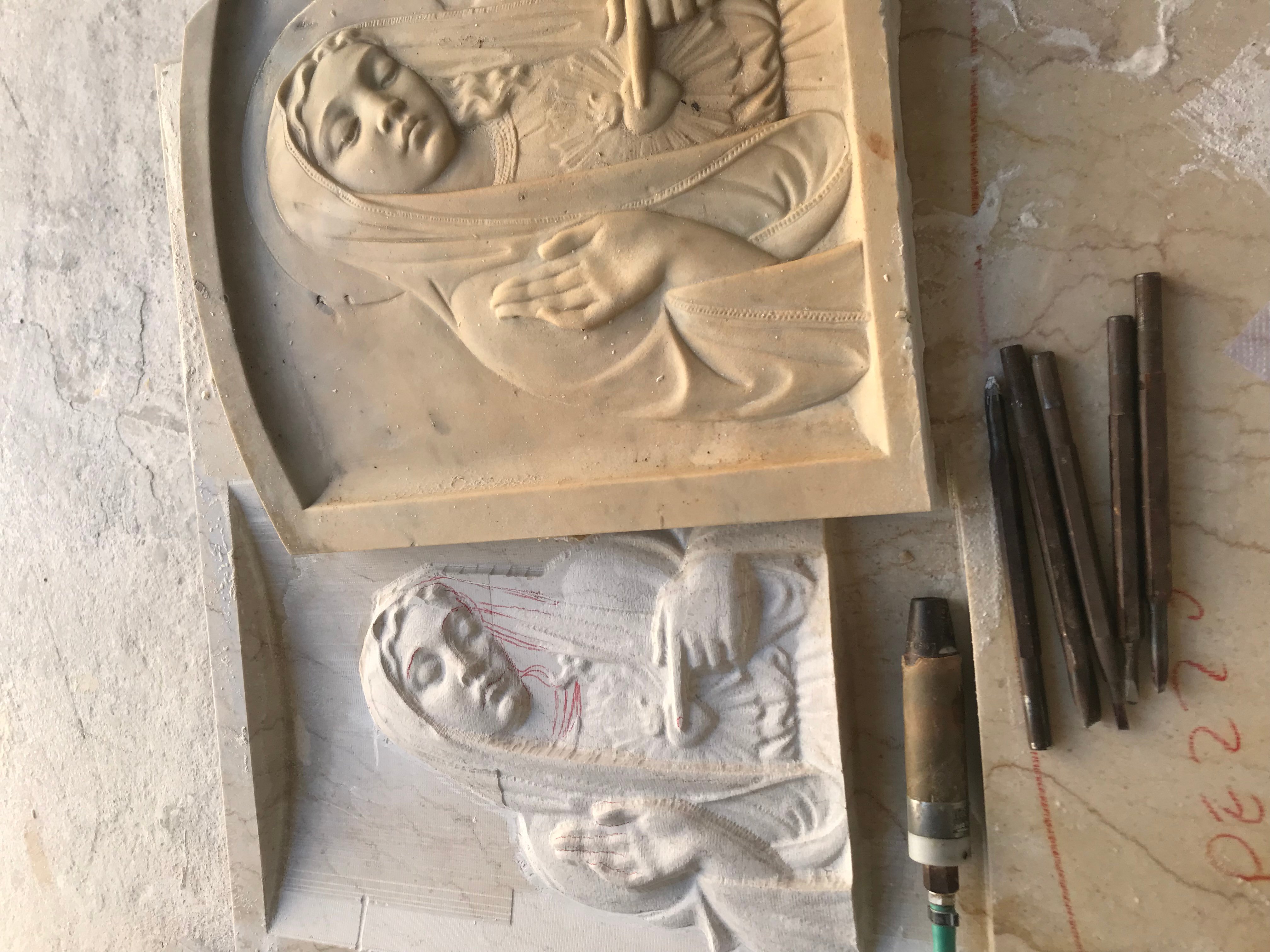 ROUGHING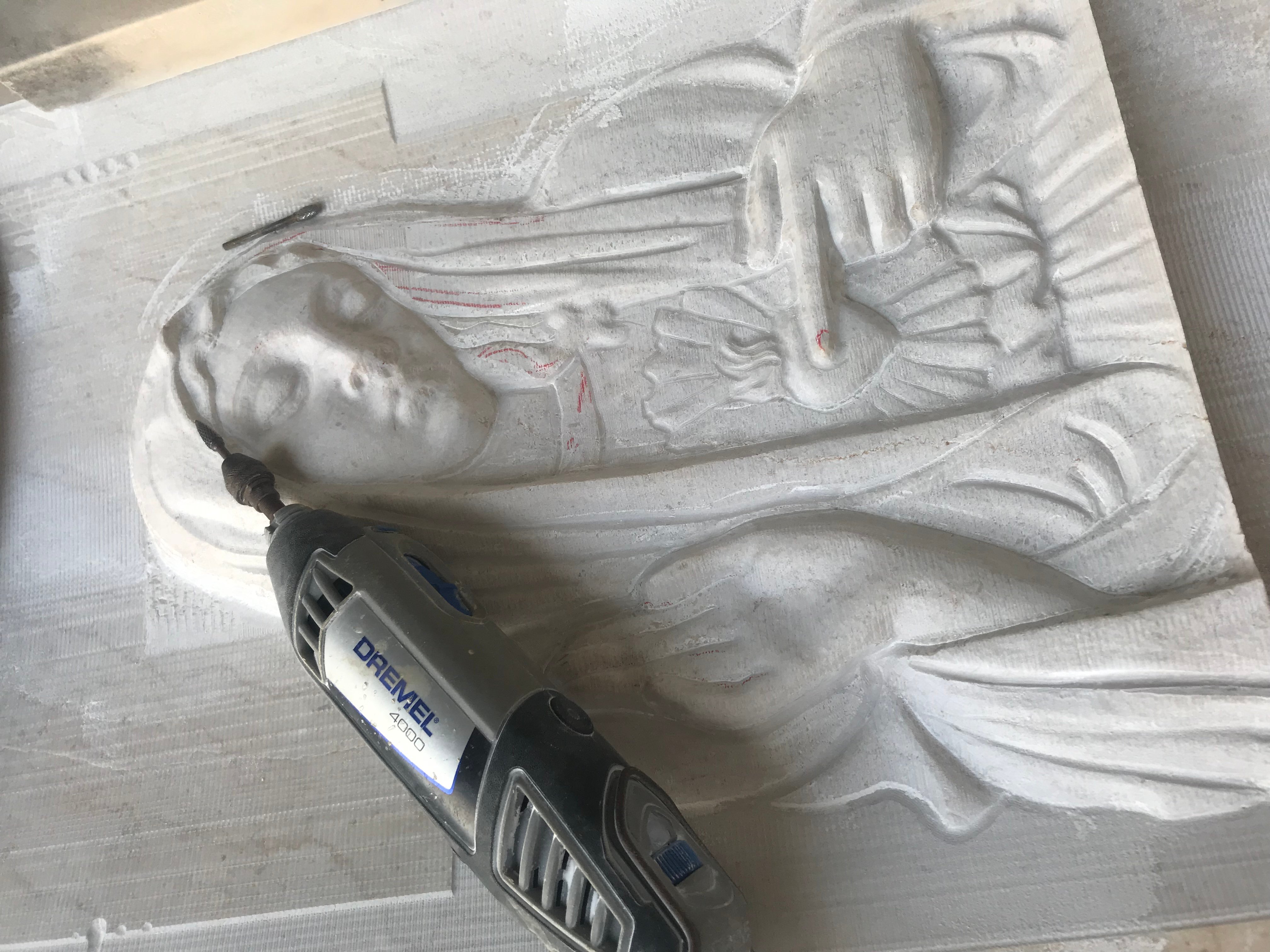 Facial polishing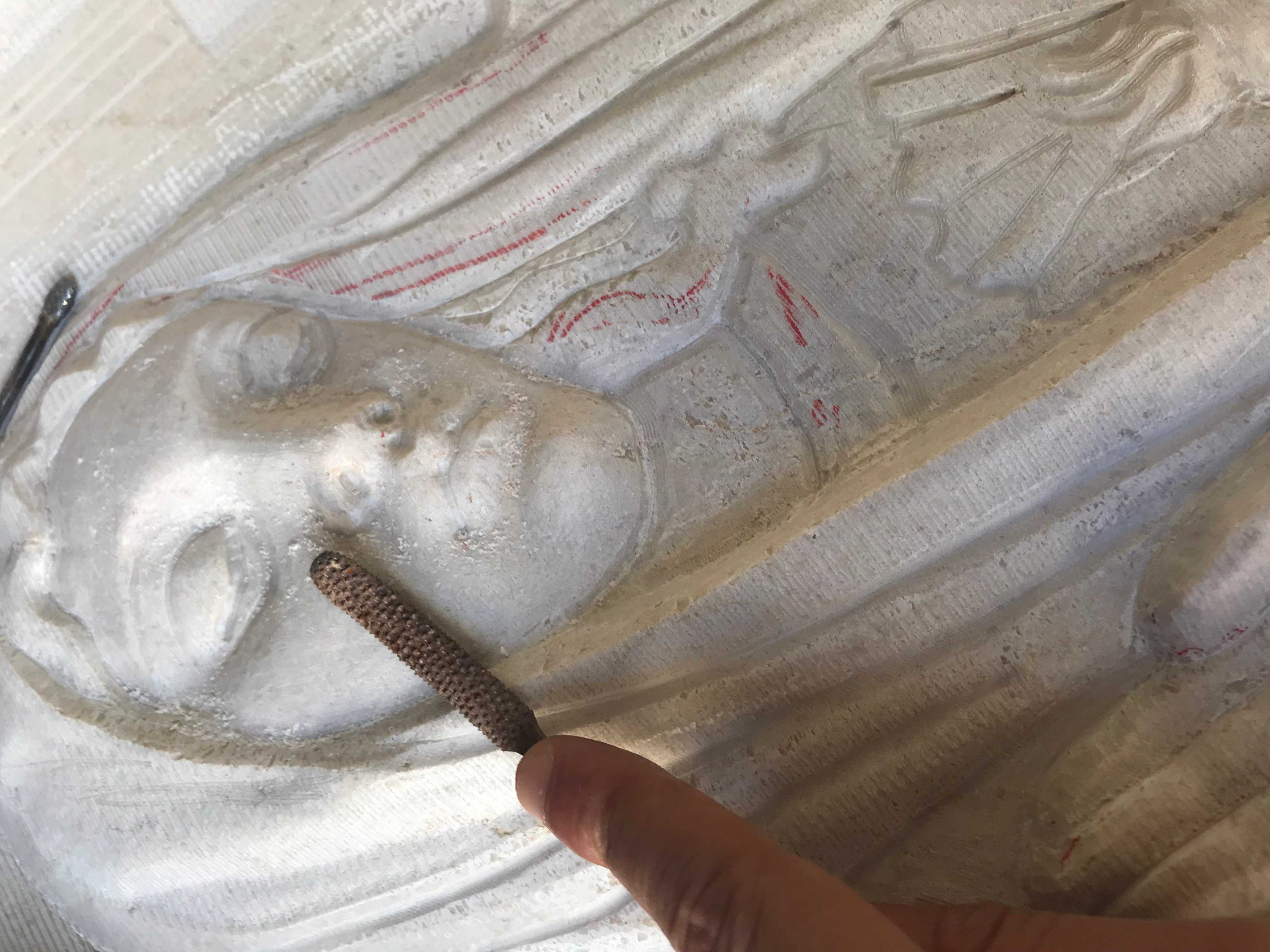 Details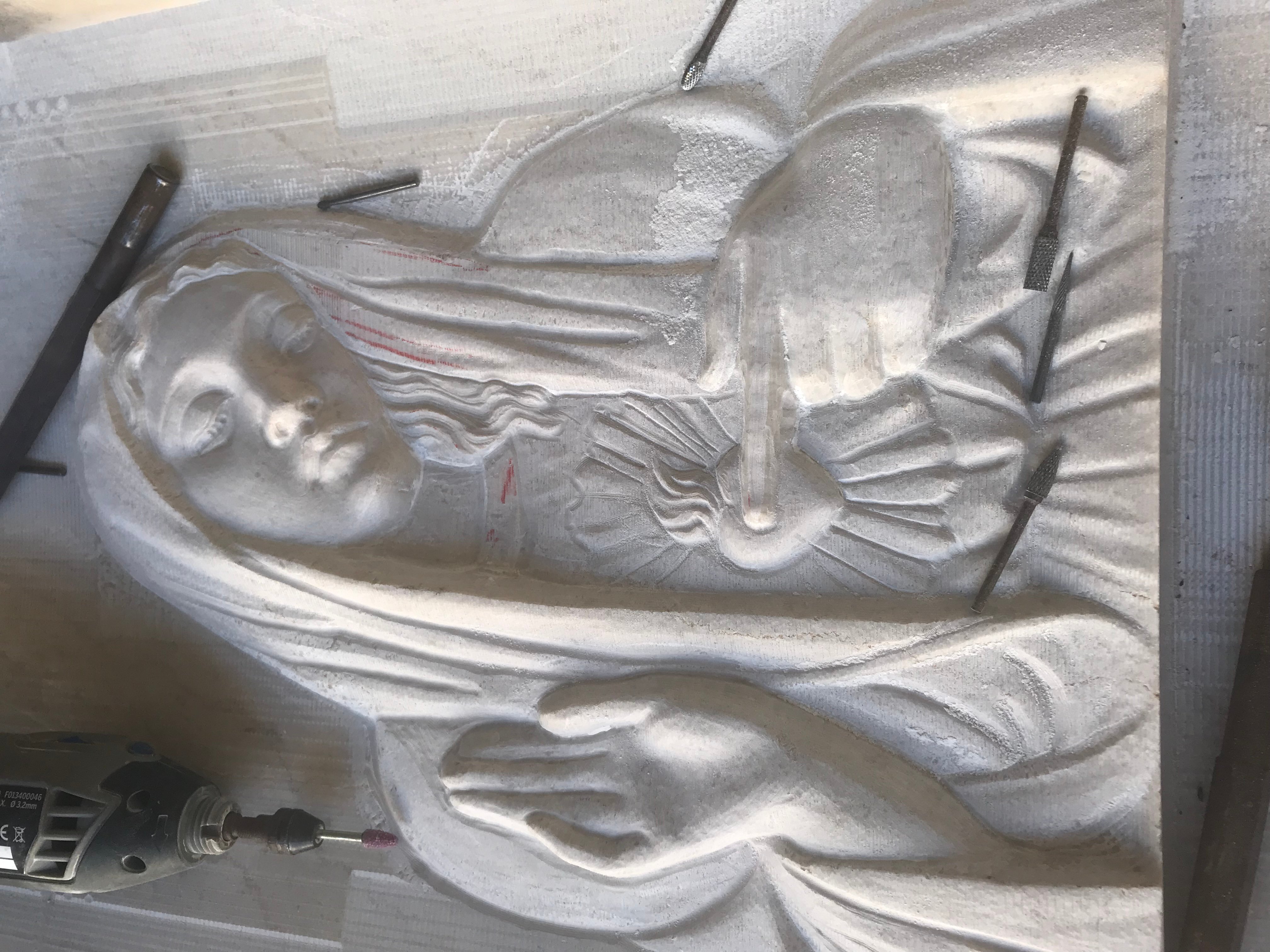 Almost Complete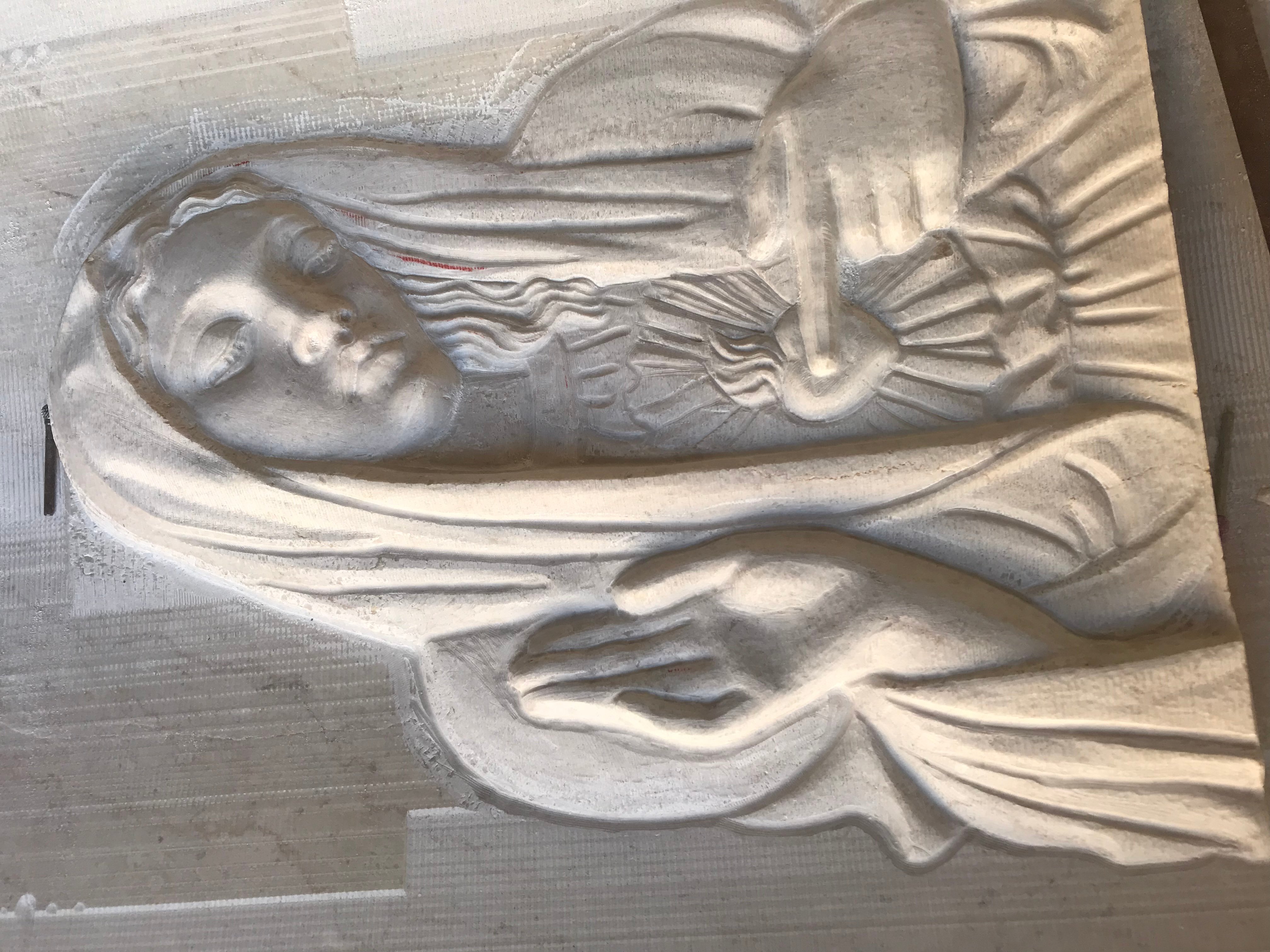 The last details are missing