A soft flying snake - Un soffice serpente volante (ENG/ITA)
---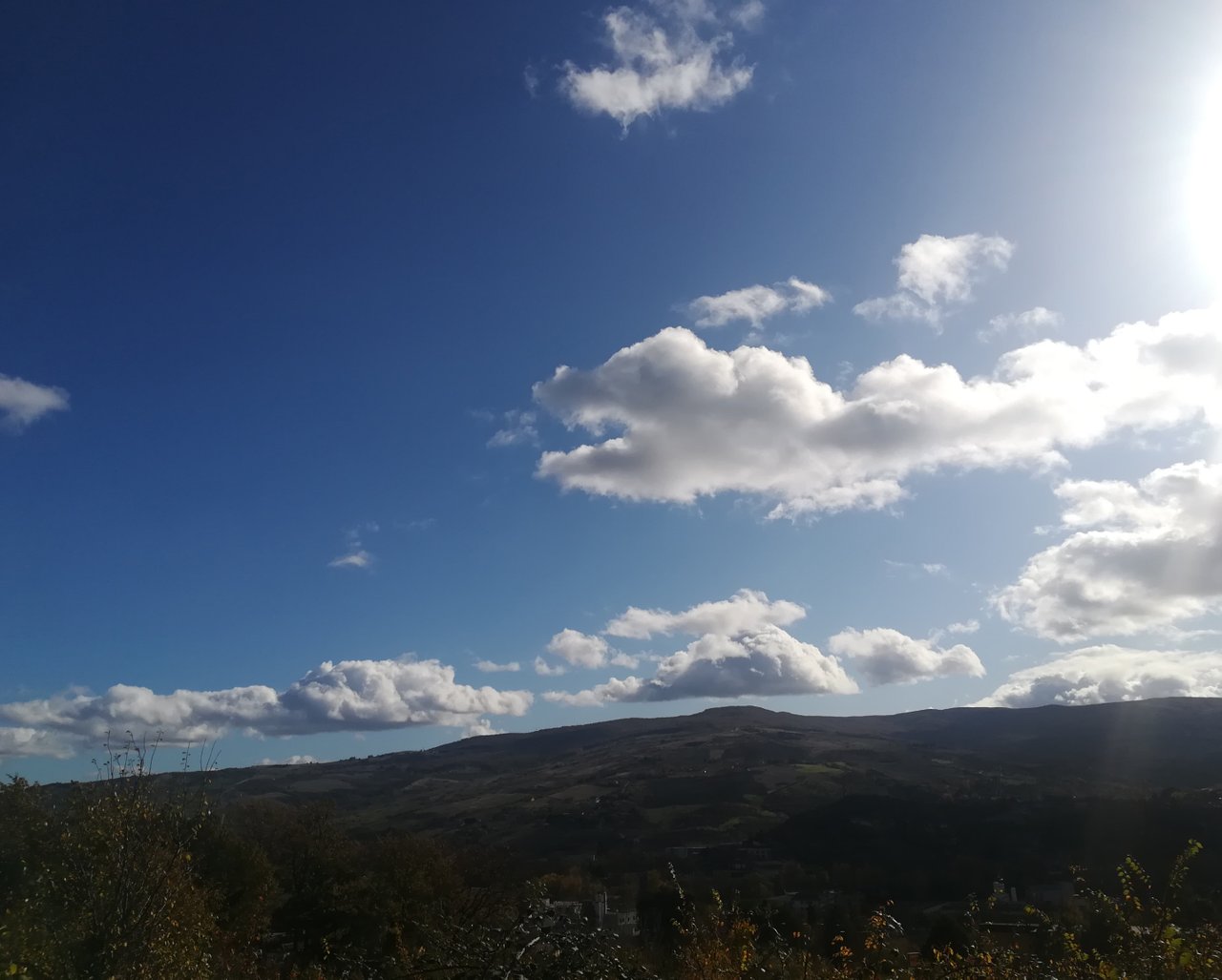 Photo of the author - Foto dell'autore
---

I have always enjoyed watching the clouds, but since I became a father it has also become fun.
The game I play with my daughter is to try to find clouds whose shape resembles some object or animal, both real and fantastic.
In this way, looking at the clouds becomes a way to stimulate imagination and creativity.
In this photo it takes little imagination because the snake is really clear and visible.
A soft flying snake looking for maybe a cloud in the shape of a mouse ...
---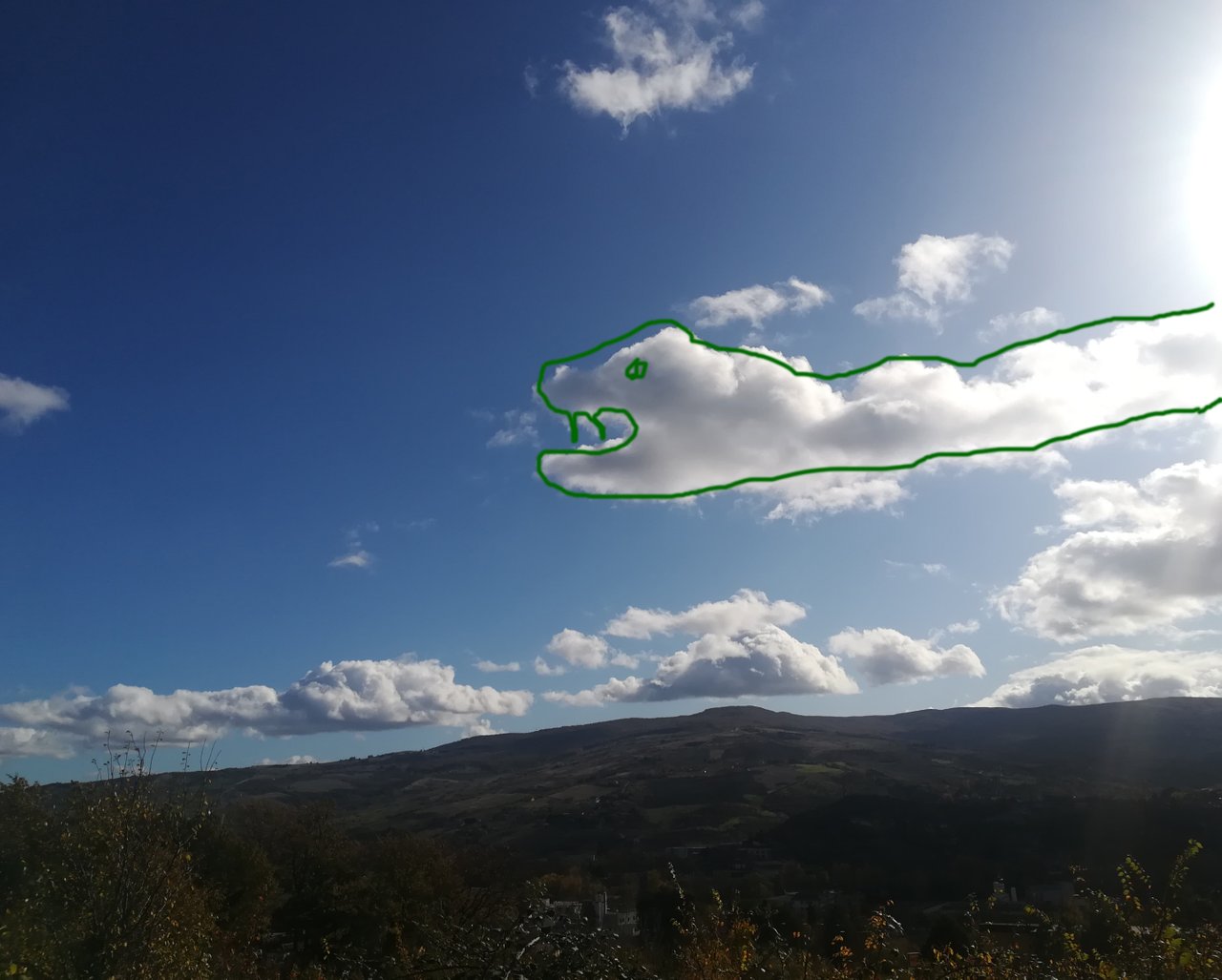 ---
What are the clouds made of?
One day while watching the clouds my daughter asks me:
Chiara: Dad but what are the clouds?
The first answer that came to my mind was: water vapor.
But no friends, it is not so.
After a careful but quick search on my smartphone I answered Chiara:
I: Then, Chiara, the clouds are a collection of tiny water droplets or microscopic ice crystals.
Chiara: Then Elsa from Frozen can make lots of clouds!
I: hahaha Yes my love Elsa can create so many clouds and who knows if she didn't create this snake ...
With this post I participate in the @tobetada contest entitled: "Love The Clouds"
If you want to participate this is the link of the contest: https://steemit.com/lovetheclouds/@tobetada/welcome-to-the-love-the-clouds-contest-56-5-sbi-prize-pool
---

---

---
Un soffice serpente volante
---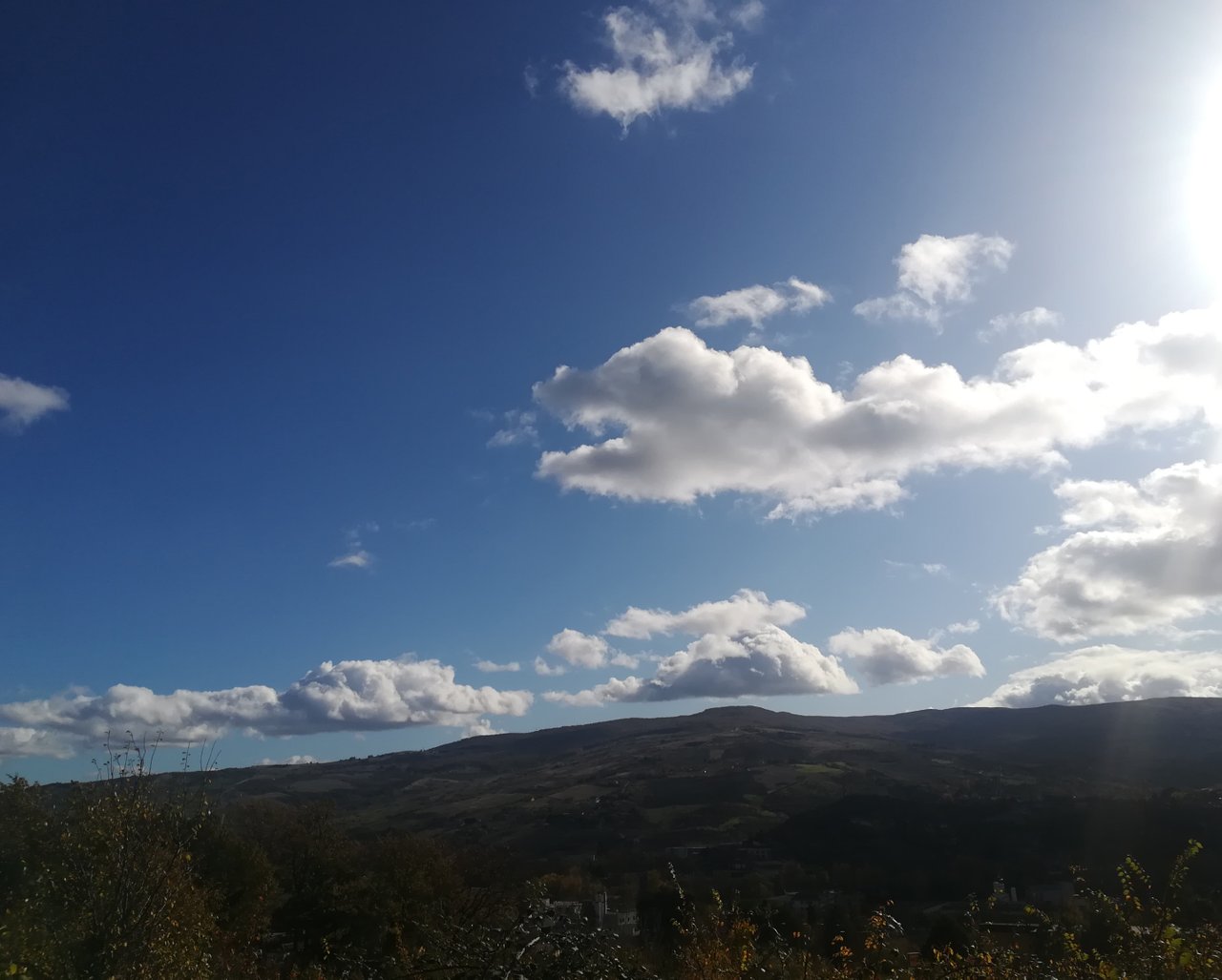 Photo of the author - Foto dell'autore
---
Mi è sempre piaciuto osservare le nuvole, ma da quando sono diventato padre è diventato anche un divertimento.
Il gioco che faccio con mia figlia è di cercare di scovare delle nuvole la cui forma assomiglia a qualche oggetto o animale sia reale che fantastico.
Guardare le nuvole, così, diventa un modo per stimolare l'immaginazione e la creatività.
In questa foto ci vuole poca immaginazione perchè il serpente è davvero chiaro e visibile.
Un soffice serpente volante in cerca magari di una nuvola a forma di topolino...
---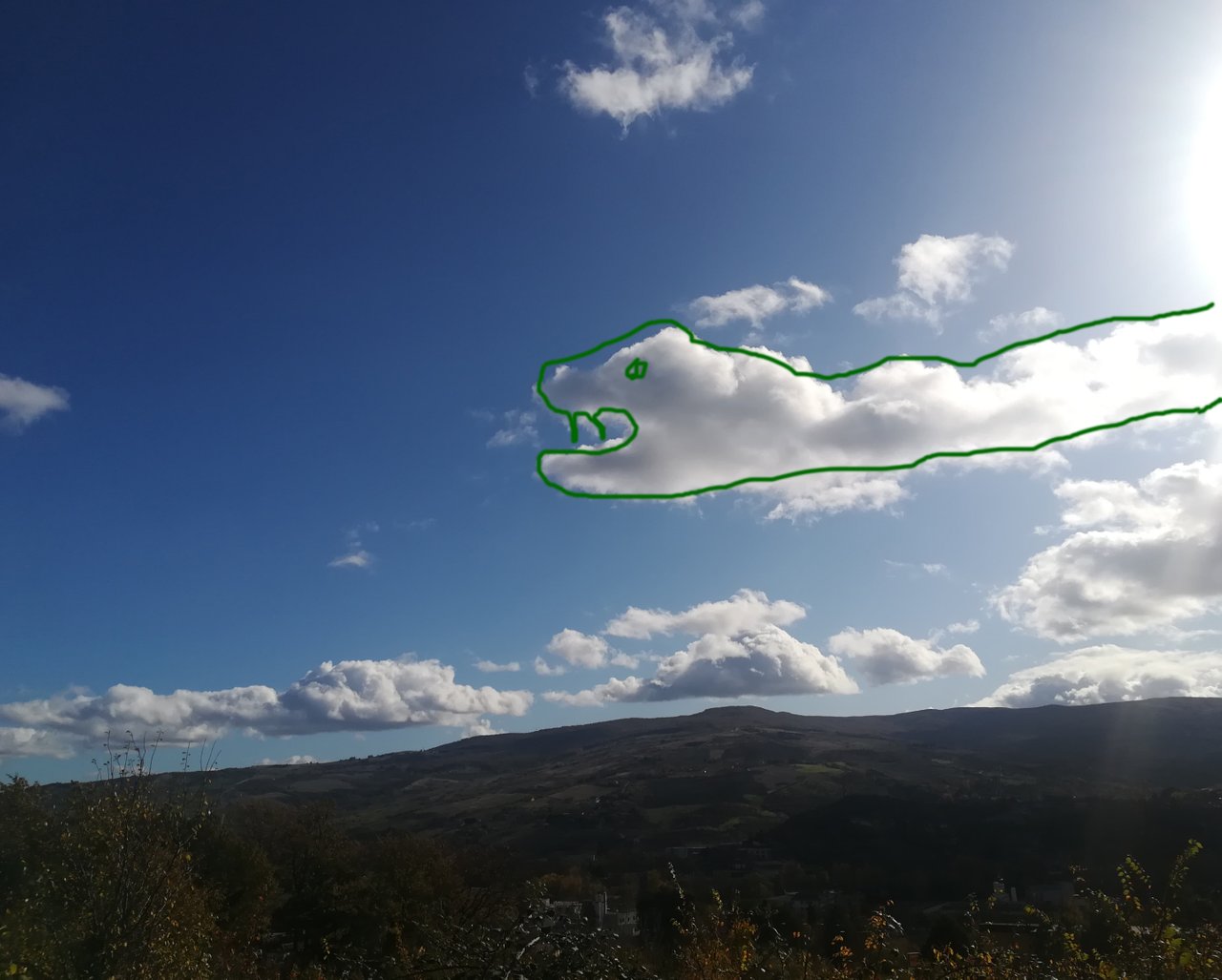 ---
Di cosa sono fatte le nuvole?
Un giorno mentre guardavamo le nuvole mia figlia mi chiede:
Chiara: Papà ma cosa sono le nuvole?
La prima risposta che mi è venuta in mente è stata: vapore acqueo.
Ma no amici non è così.
Dopo una attenta ma veloce ricerca sul mio smartphone ho risposto a Chiara:
Io: Allora, Chiara, le nuvole sono un insieme di piccolissime goccioline di acqua o microscopici cristalli di ghiaccio.
Chiara: Allora Elsa di Frozen può fare tantissime nuvole!
Io: ahahah Si amore mio Elsa può creare tante nuvole e chissà che non l'abbia creato proprio lei questo serpente...
Con questo post partecipo al contest di @tobetada dal titolo: "Love The Clouds"
Se vuoi partecipare questo è il link del contest: https://steemit.com/lovetheclouds/@tobetada/welcome-to-the-love-the-clouds-contest-56-5-sbi-prize-pool
---

---