Ciao a tutti,
durante la mia permanenza al mare, ho avuto la possibilità di vedere e partecipare al mitico Carnevale di Fano.
---
Hi everyone,
during my stay at the seaside, I had the opportunity to see and participate in the legendary Carnival of Fano.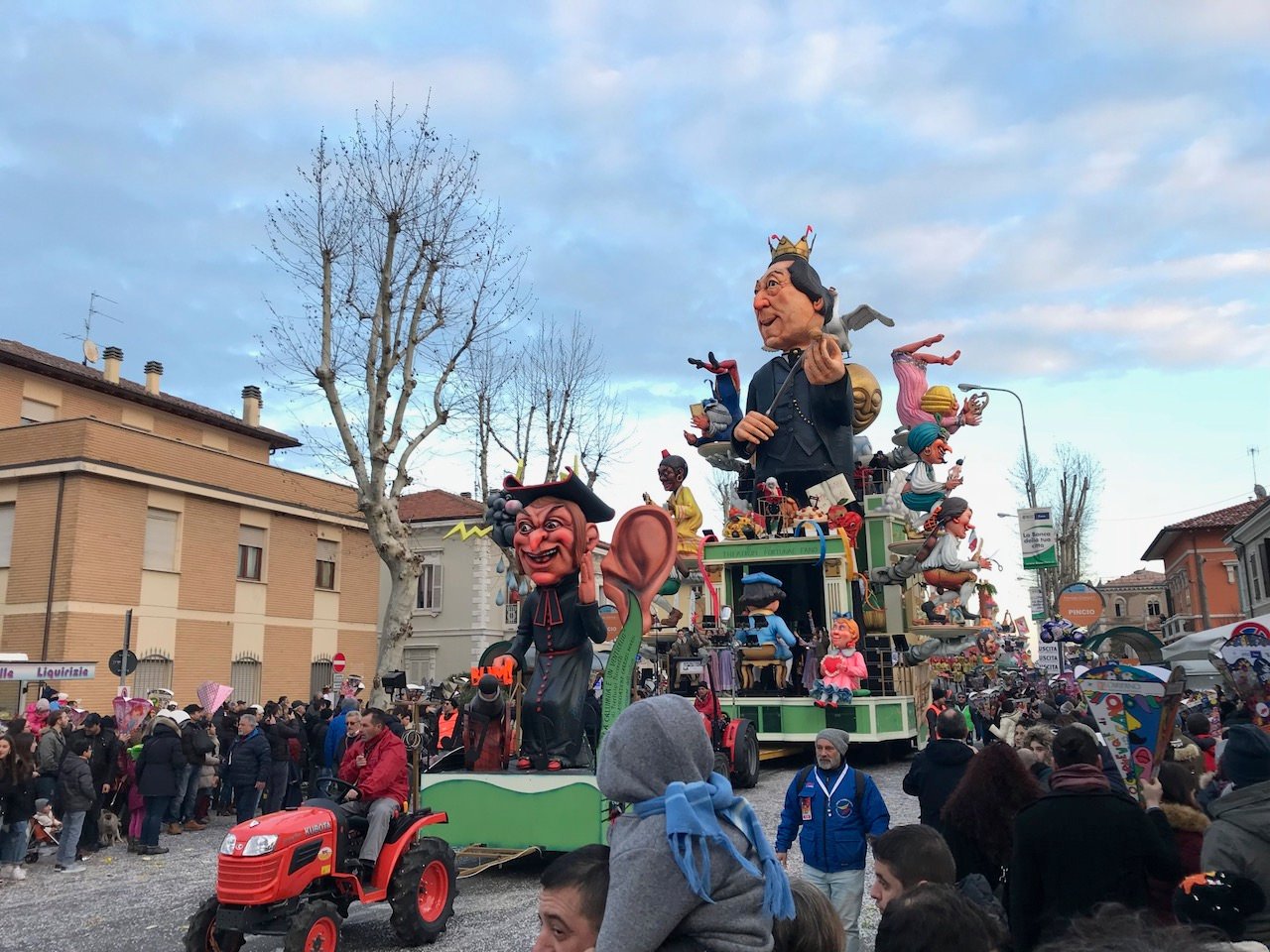 Viene organizzato ogni anno e si divide in tre domeniche, salvo meteo avverso.
Consiste in varie sfilate di questi fantastici carri, allestiti da veri e propri artisti che ci lavorano per tutto l'anno e che curano ogni minimo particolare per renderli il più esclusivi possibili.
---
It is organized every year and divided into three Sundays, except in bad weather.
It consists of several parades of these fantastic floats, set up by real artists who work there all year round and who take care of every detail to make them as exclusive as possible.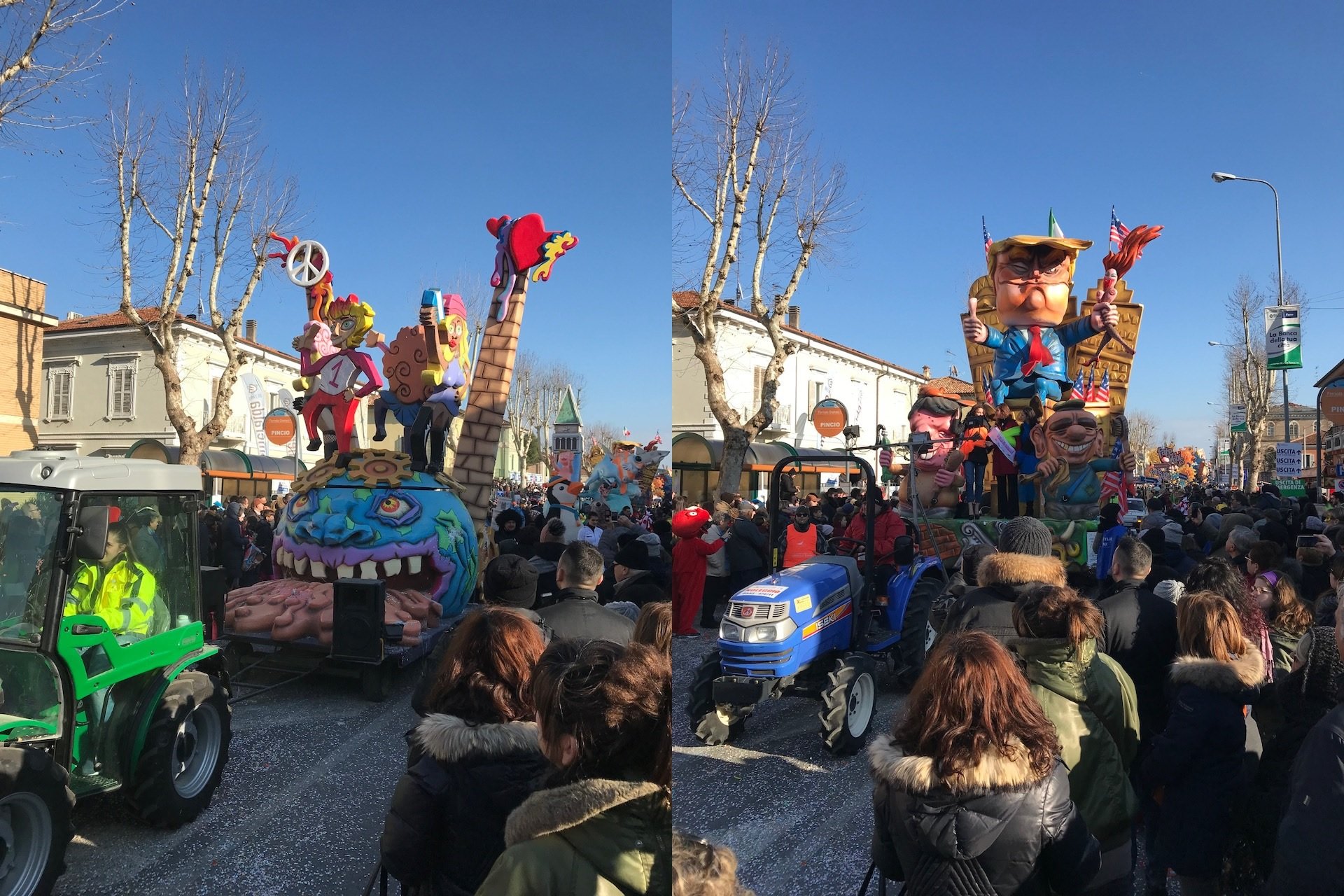 Sono delle vere opere d'arte che ormai raggiungono dimensioni importanti.
Da quanto sono grossi, alcuni di questi, passavano a fatica tra le vie principali di Fano.
---
They are real works of art that now reach important dimensions.
Since their size, some of them have been struggling through Fano main routes.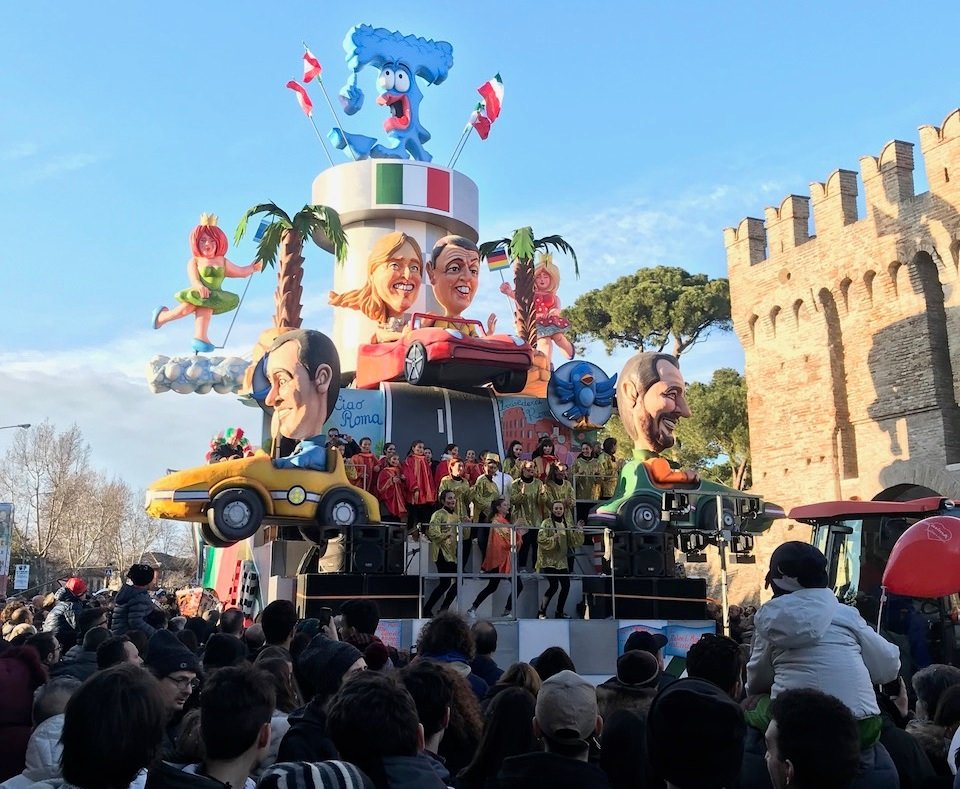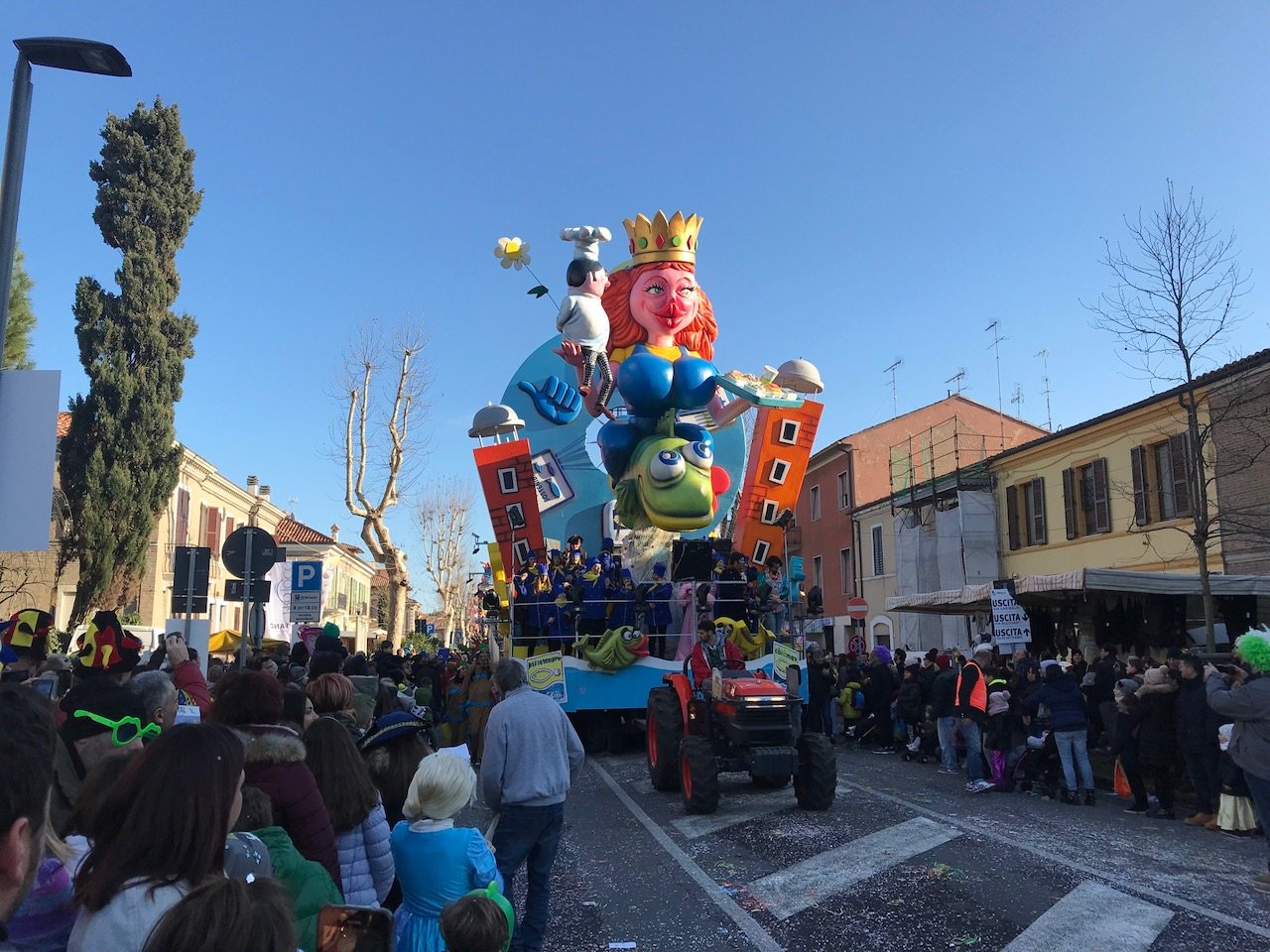 Ogni carro è allestito con un tema particolare e a fine della sfilata c'è la premiazione del più bello.
Sui carri, come per la strada, era un via vai di persone di ogni età che si divertiva a ritmo di musica latina e dance; come in una discoteca all'aperto.
---
Each cart is set up with a particular theme and at the end of the parade there is the prize-giving ceremony of the most beautiful.
On the chariots, like on the street, it was a street of people of all ages who enjoyed Latin music and dance, like in an open-air disco.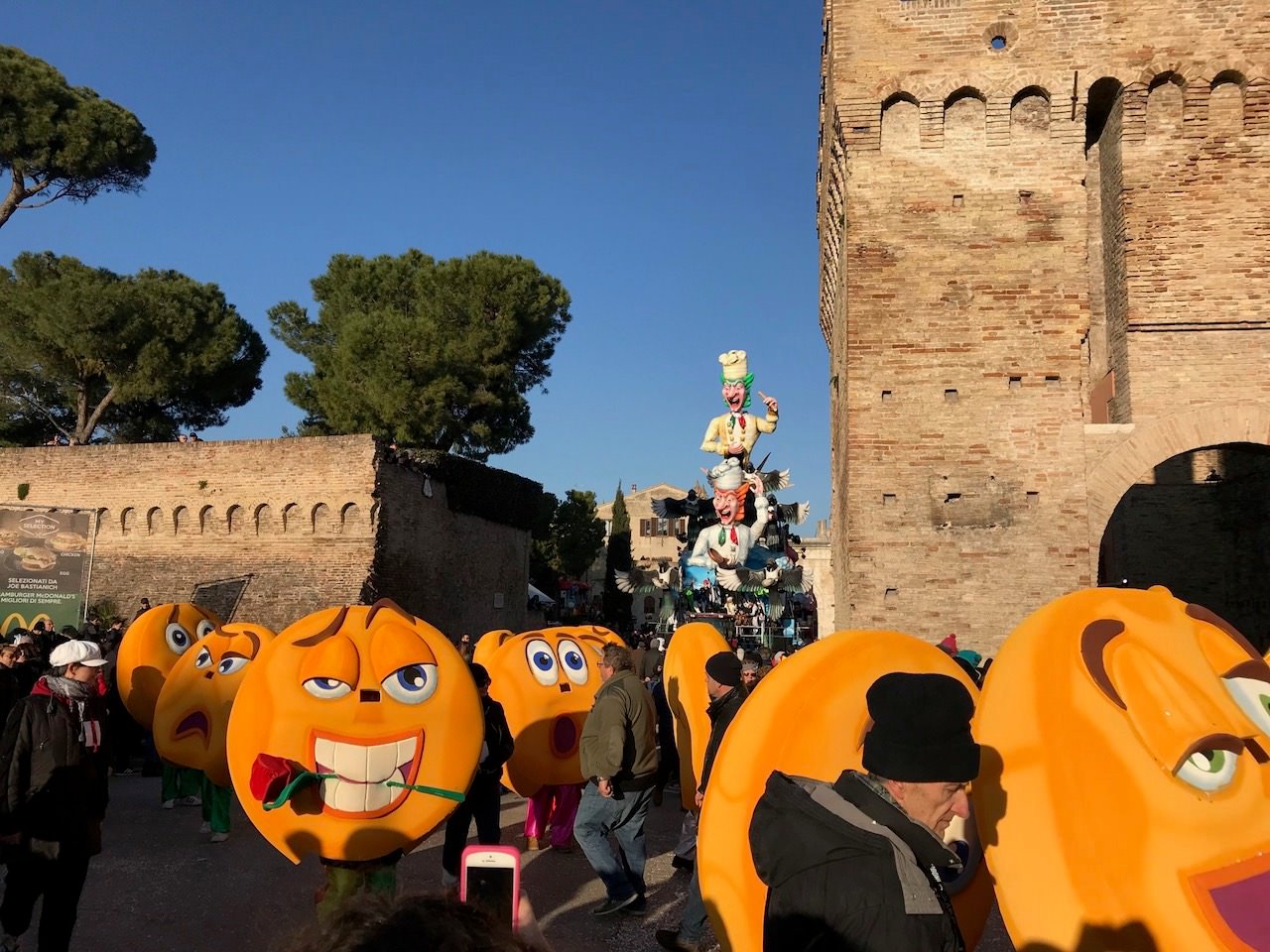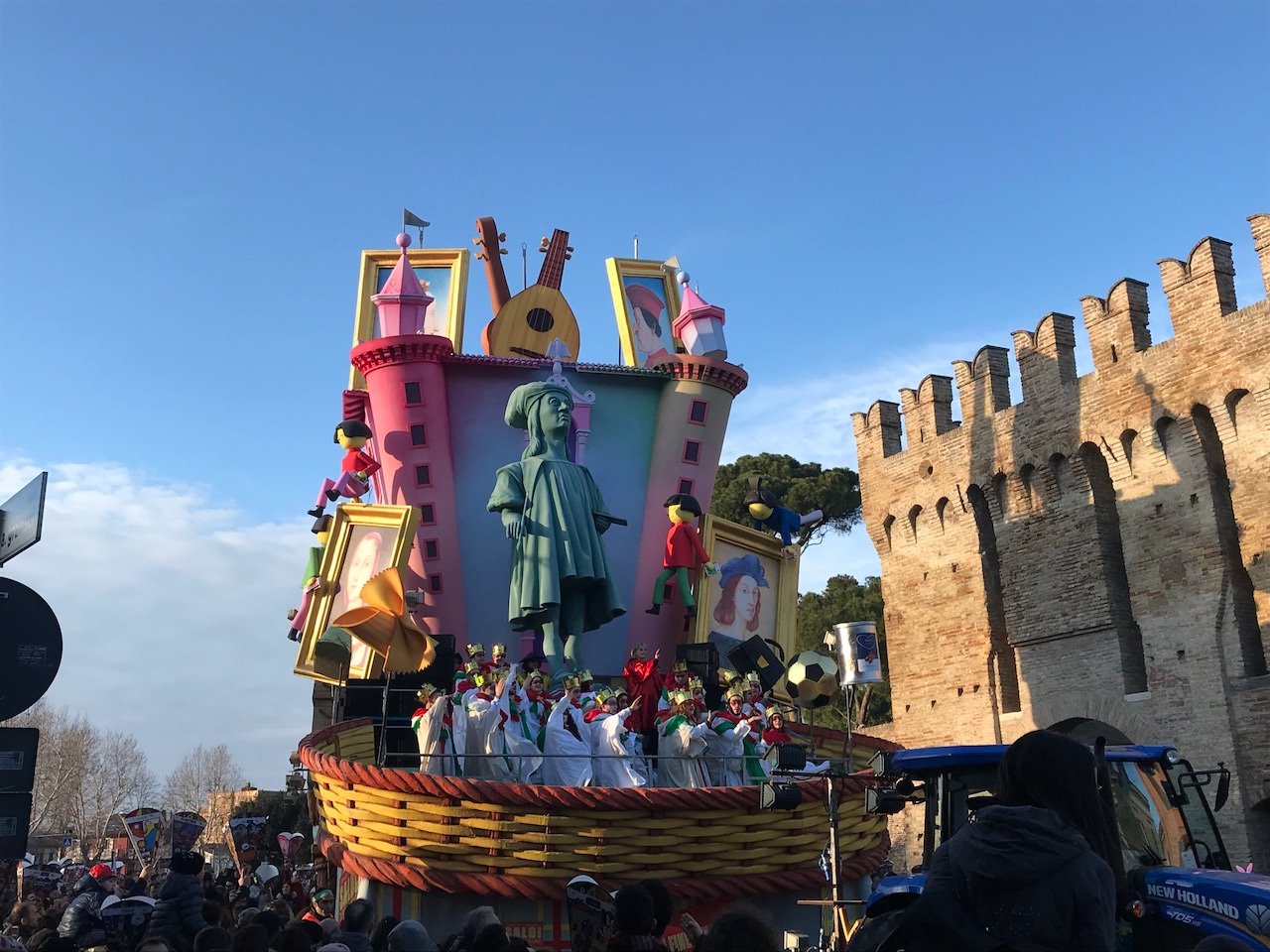 Era una festa pazzesca che si animava ancor di più quando arrivava il momento del "Getto"; praticamente dai carri venivano lanciati cioccolatini di ogni gusto e forma.
A volte anche sacchetti interi. :)
---
It was a crazy party that came alive even more when the moment of the "Jet" arrived; practically from the chariots were thrown chocolates of every taste and shape.
Sometimes even whole bags. :)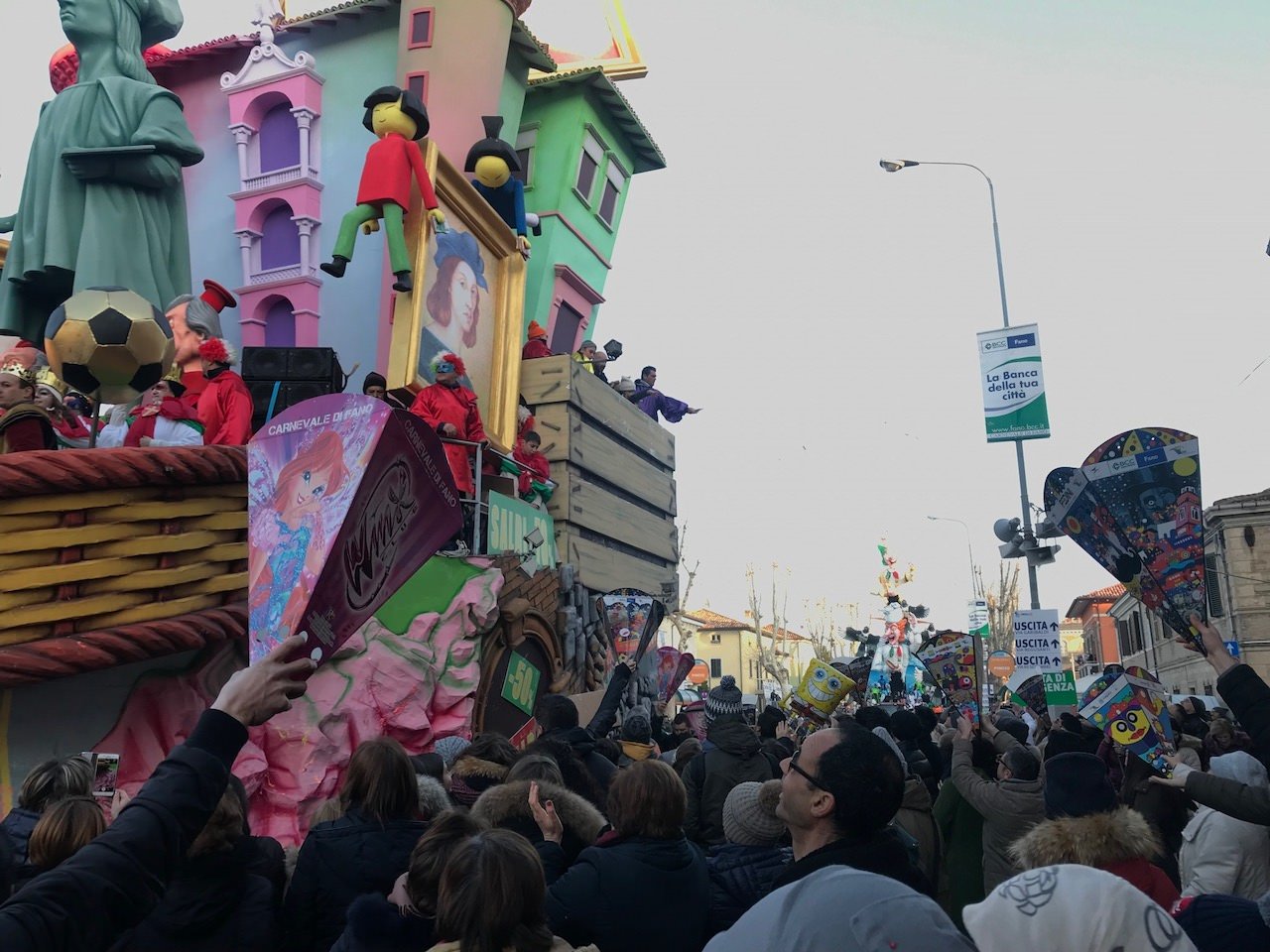 Alcuni, compreso me, venivamo aiutati da coni di cartone appositamente progettati per prendere qualsiasi tipologia di cioccolatino, che venivano incanalati verso il fondo.
Quelli più sfortunati, invece, dovevano lottare per accaparrarsi qualcosa senza farsi troppo del male; ricevere i cioccolatini negli occhi era all'ordine del giorno. ;)
---
Some, including me, were helped by cardboard cones specially designed to take any kind of chocolates, which were channeled towards the bottom.
The most unfortunate ones, on the other hand, had to fight to grab something without getting too bad; receiving chocolates in the eyes was the order of the day. ;)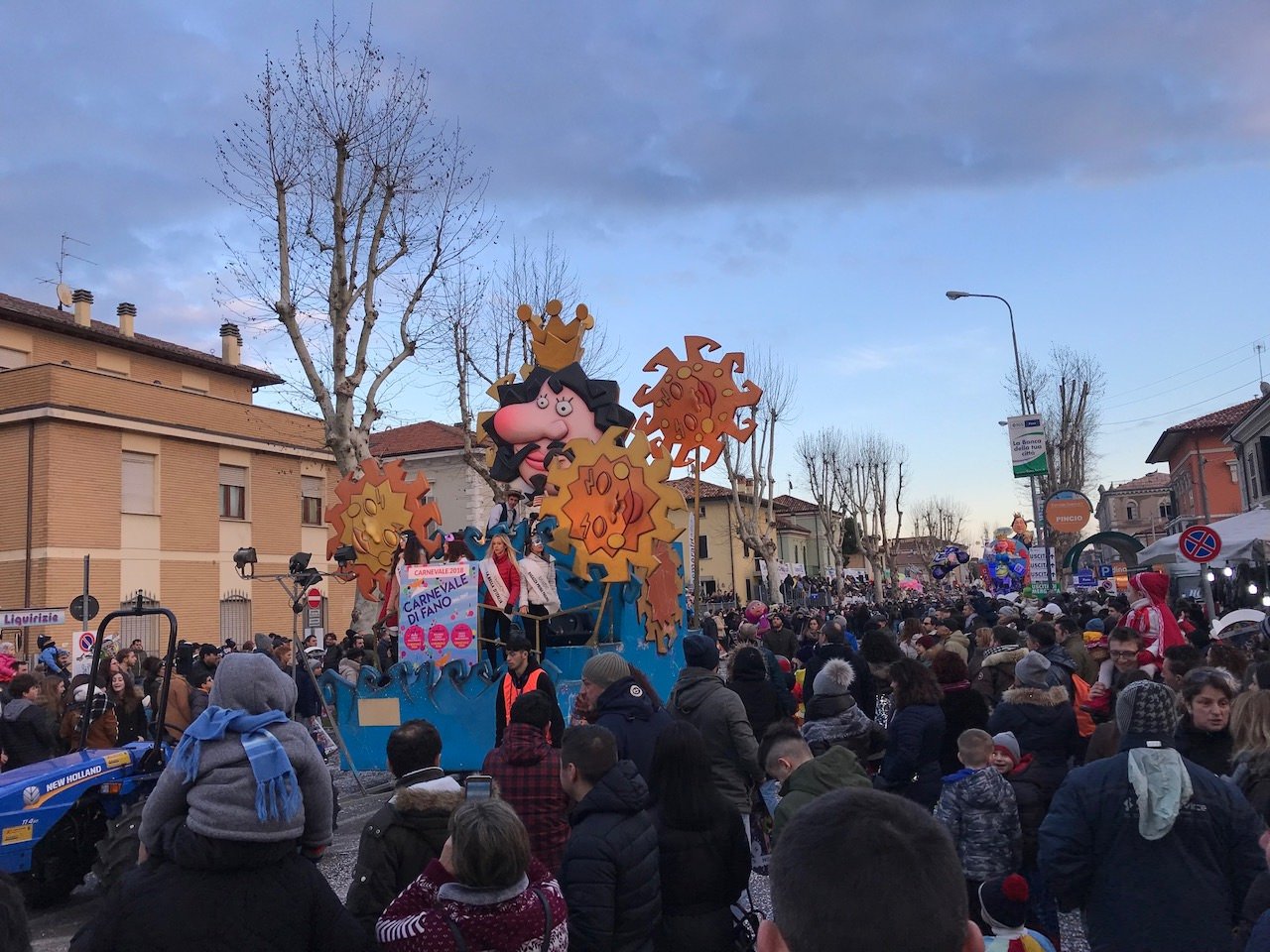 Ad ogni modo, grazie alla clemenza del meteo, sono riuscito a gustarmi per due domeniche questo stupendo evento.
Spero di ritornarci il prossimo anno.
Buona giornata a tutti.
P.S. Tutte le immagini sono dell'autore.
---
However, thanks to the clemency of the weather, I was able to enjoy this wonderful event for two Sundays.
I hope to come back next year.
Good day for everyone.
P. S. All images are by the author.