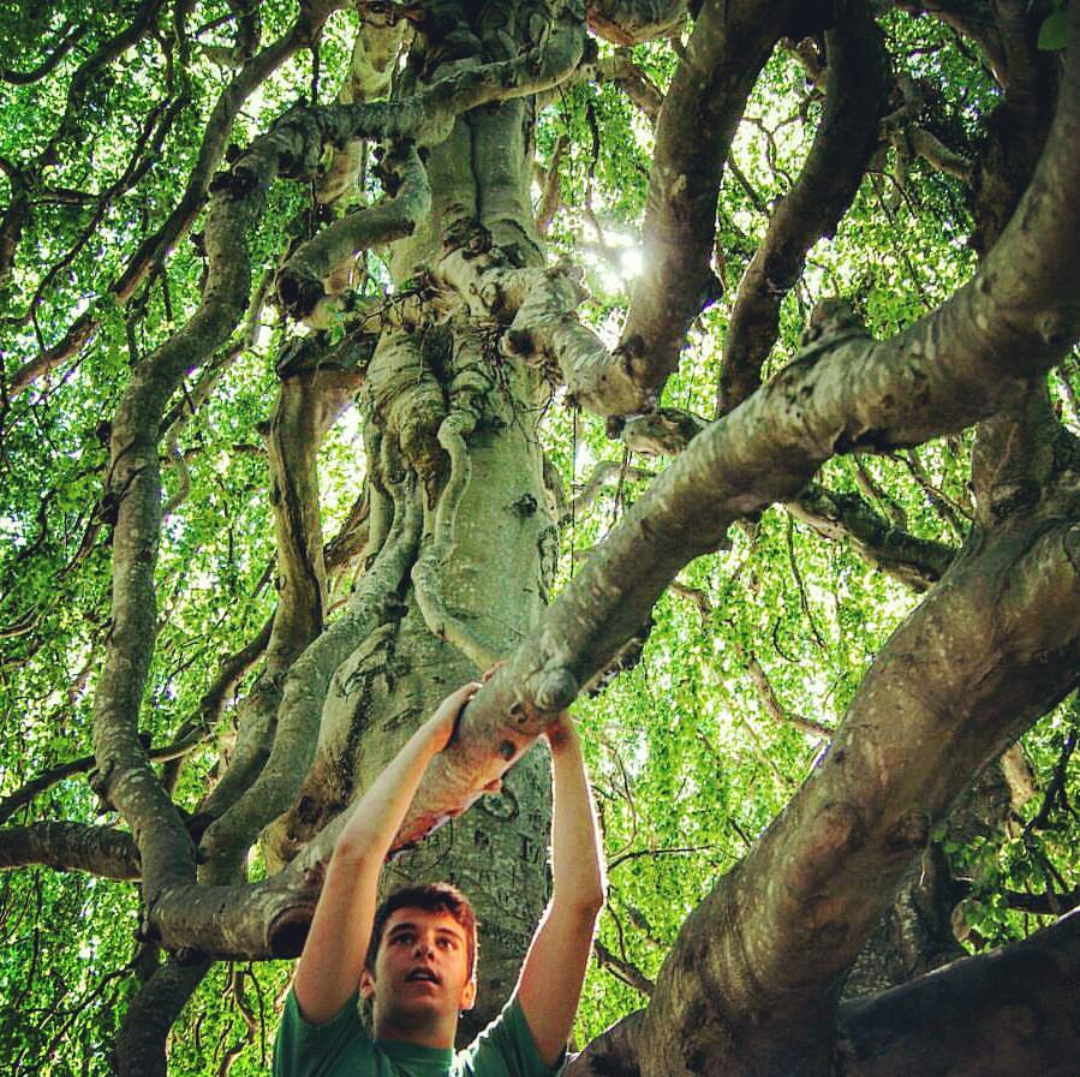 ENG:
So as some of you know, I live in Rome with half of my family while the other have is in Boston.
I used to go to the States almost every year for 2 months. Last couple of years this couldn't happen because I joined university and had to study all summer in order to take exams.
Last time I've been to the US was 3 summers ago. I really miss being there so every once in a while I go through all the pictures taken there. Today I came across this one and though it would fit today's color challenge.
This pic was taken in Dennis, Cape Cod. This tree is amazing. It's a weeping willow. Residents called it the "Tree of Wanderlust".
Yup that's me hanging off one of its branches!
If you'd like to connect on Instagram, follow me and let me know you came from Steemit by commenting one of my photos. I'd really appreciate it!
📸😊 Follow me on Instagram: https://www.instagram.com/steven.lopresti/
ITA:
Come molti di voi sanno, io vivo a Roma con metà della mia famiglia mentre l'altra metà è a Boston, dall'altra parte del mondo.
Sin da bambino e fino a qualche anno fa, ero solito andare in visita ogni anno per due mesi d'estate. Negli ultimi anni non ho potuto rispettare la tradizione per via del lavoro e dell'università. Andare per una settimana negli states ha poco senso dunque le ultime due estati ho optato per una settimana in città europee.
L'ultima volta che sono stato negli States fu 3 estati fa. Mi mancano molto, motivo per cui di tanto in tanto metto mano alle foto scattatevi, giusto per infliggermi del male mentale da solo!
Stamani mi sono imbattuto in questa foto e ho pensato potesse essere adatta alla #colorchallenge di oggi.
Questa foto è stata scattata a Dennis, Cape Cod. Questo albero è incredibile: un salice piangente che i residenti chiamano "Tree of Wanderlust".
Si, quel salame appeso al ramo sono proprio io!
Sarei grato se mi aggiungeste su Instagram e perchè no magari farmi sapere che venite da Steemit con un commento ad una delle mie foto. Sarò lieto di seguirvi a mia volta.
📸😊 Seguitemi su Instagram: https://www.instagram.com/steven.lopresti/
Have a great rest of your day!
~ Steven