UPDATE:
OK WOW! They really did fix everything... I think? I'm just finding out now that DTube uses an entirely new format. I just claimed my name, logged in with DTube's exclusive sign in feature, now I'm seeing an entirely new channel. All my old dead videos are gone, even when I click my user name (as talked about below in the original post). Once I finish moving into the new place, I'll try uploading my old library and see how things work. Congrats DTube for finally buckling down and fixing it.
OLD:
Here's another DTube post for you!
As my followers know, I have indeed settled in over at BitChute. I do have a good amount of views coming in, however I'm still concerned about the future. Will the site be infiltrated with censoring dogs? Who knows... but why take that chance. There is always DTube.
Now DTube has always been kinda been iffy... especially when it comes to the actual user channel interface. The original problem (which had been around for years and year and years...) might actually be fixed! I'm of course referring to this mess: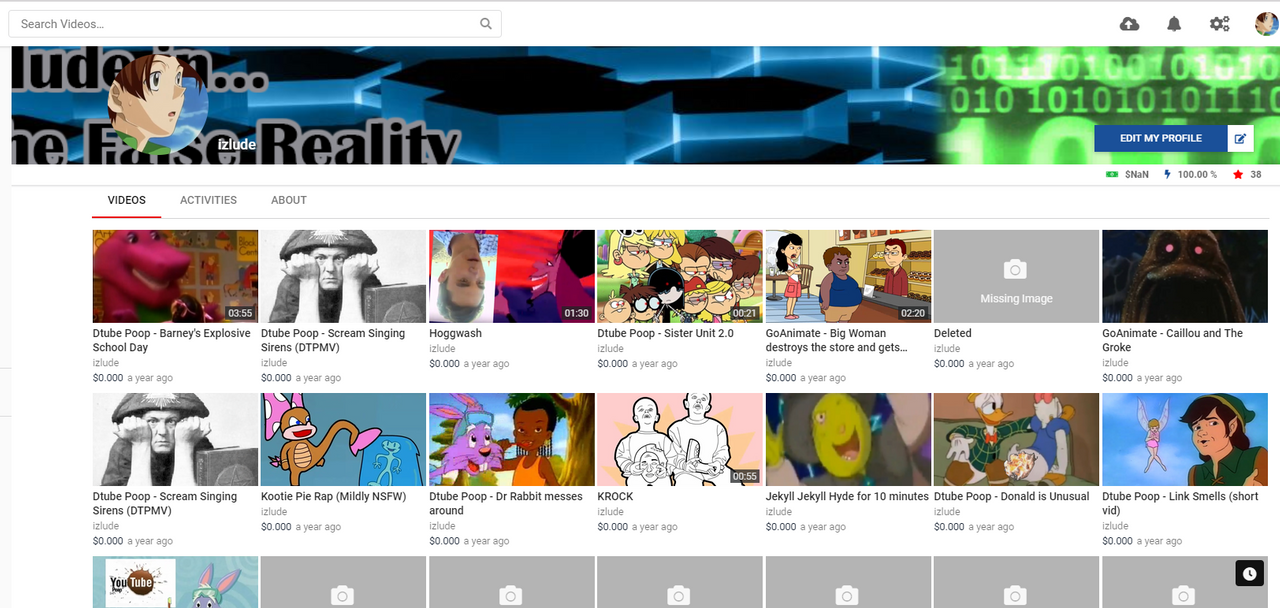 What you're seeing in the above image is my channel, and NONE of the videos work anymore. Every DTube user had this issue, worrying that their channels would become cluttered and that visitors wouldn't know which video to click. There was no way to remove these dead video links, so they stayed put.. mixed in with working videos, a complete mess, as I mentioned.
I THINK they finally fixed this... if you provide users with your direct URL... and here's mine... d.tube/#!/c/izlude
you will instead see this: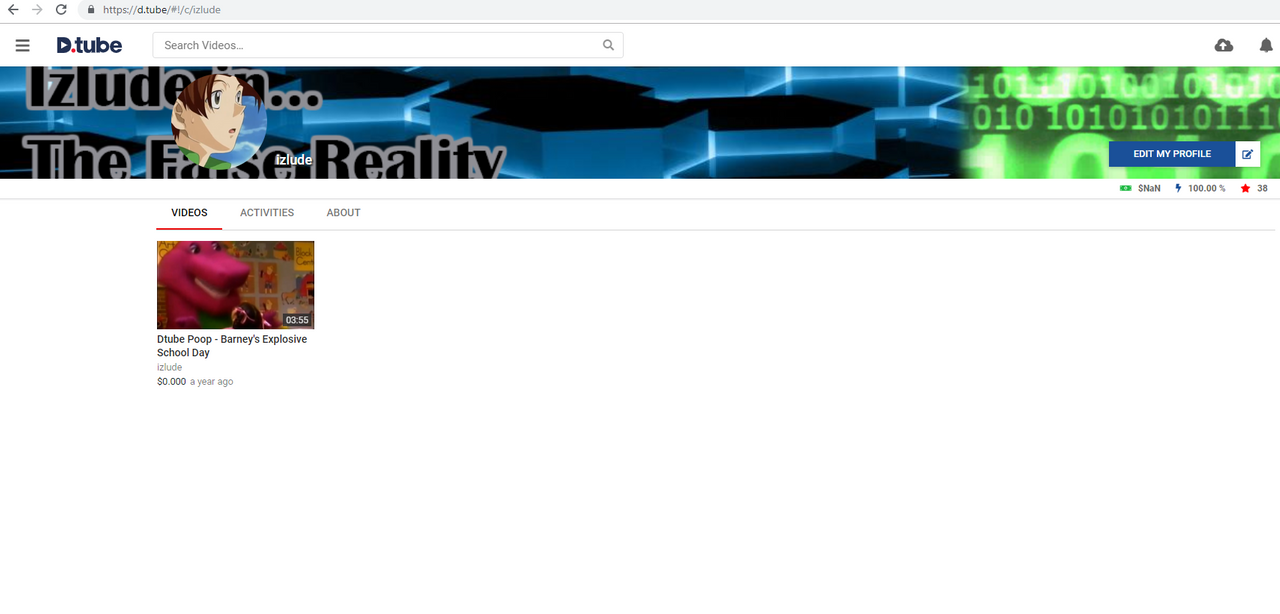 Look how clean the channel looks. I wonder if any of my viewers can confirm this for me? Visit my URL and see what it looks like. Are all those thumbnails gone? Please note that the Barney video does not work, I have not updated the hash yet...
Is this the case for everyone else? I wonder. Now here's the weird bit, and I think it's on purpose... If you click "my channel" from the side bar (taking you to your own channel, in this case, my own channel) I will once again see all the dead videos. Same goes for when I click my username under my videos. Refer to the image below: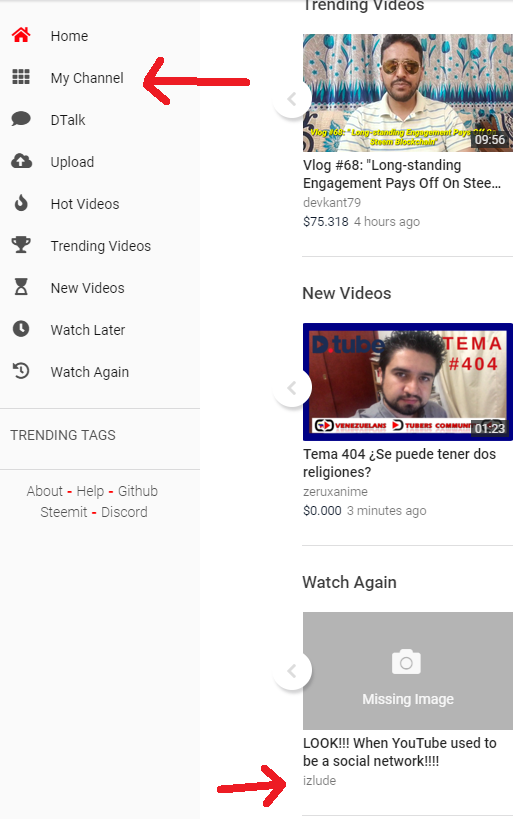 Yes ahem, when I click those to which the red arrows point, I am greeted with my messy old channel, but when I go to the address bar and press enter (or simply F5 to refresh the page) I am once again greeted with the "cleaned up" page with only 1 video.
I'm not sure my followers are still awake out there... but if anyone can confirm this for me, please give a comment. Just visit my channel and tell me what you see. Messy channel, or 1 Barney video?