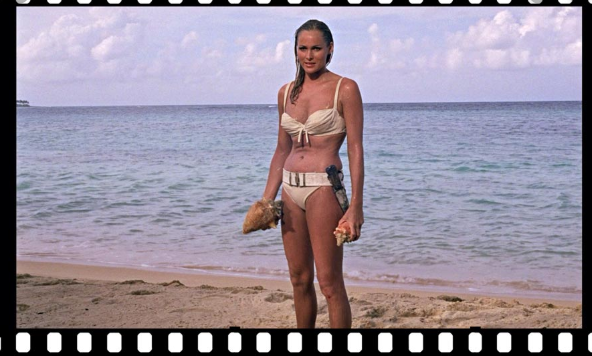 I've been looking for movies that were shot in Jamaica, and surprise mine that they are not few, I leave those I found with their trailers, I hope you like it
Rockers (1978)
Rockers is a cult film about Jamaica. The film was initially intended as a documentary and, in the end, it turned out that a talented film, starring Leroy "Horsemouth" Wallace, Burning Spear, Gregory Isaacs, Big Youth, Dillinger, and Jacob Miller.
Cocktail (1988)
Brian Flanagan, an ambitious young man who has just graduated from the army, works as a waiter in a bar in New York to pay for his studies. Thanks to the advice of his boss Douglas Coughlin, he becomes the attraction of the place. But he aspires to open his own place with the name of "Coktails and Dreams". To get the necessary money, he goes to Jamaica to work as a waiter. There he meets Jordan Mooney, a naive young woman who is on vacation on the island.
The great sea of Sargasso (1993)
A young landowner in 1840, Jamaica, marries a newly arrived Englishman to avoid losing his property. Everything seems to be perfect, love arises and happiness is on its way, but she is hiding an old secret about her childhood and her mother. Gradually, this secret begins to erode this perfect relationship and, perhaps, her mother's story will begin again ... with her.
Chosen for the triumph (1993) one of my favorites
Movie based on real events that shows the true story of the first Jamaican Olympic Team in Bobsleigh. Chosen for the triumph presents four athletes of humble origins and few resources to practice. They hardly have any idea of winter sports, but they have one goal in mind: to win the gold medal at the Olympic Games to be held that year in Calgary. To learn everything they need to know, they hire a retired coach, a former champion who, due to his precarious economic situation, will accept the job. Although at first the coach does not have much hope in the boys, he will soon realize that his interest and perseverance can take them away.
Ritual (2002)
Dr. Alice Dodgson obtains her revoked medical license after the death of a patient. He faces the possibility of not getting a job when he agrees to be the nurse of a young man suffering from cephalitis called Wesley Claybourne. In addition to the illness he suffers, Wesley believes he has been "touched" by some voodoo cult. While staying in Jamaica, Dr. Dodgson will feel uncomfortable to discover that voodoo is not just a "mental state" and could be a real threat to her life and that of Wesley. She will have to discover why she and her patient are targets of the voodoo curse.
Live and let die (1973)
007 is sent to stop a diabolically brilliant heroin magnate armed with a complex organization and a reliable psychic tarot card reader.
And I leave the main theme of the movie because it is a great soundtrack
Well this is the first part since the list to my surprise is huge and also with great movies
---
Posted via ReggaeSteem | Reggae Culture Rewarded