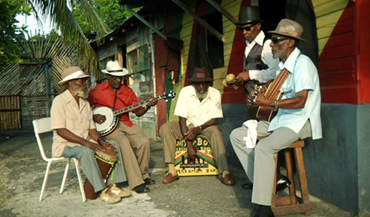 In my previous post to this one where I referred to The Mento.As one of the traditional musical tendencies or rhythms of Jamaica, I allude again, but to show you a musical group or band as they are told in that country, that only played music Mento.
This is The Jolly Boys, is a band from Jamaica, originally from Port Antonio. Whose members have remained for more than seventy years. This was what caught my attention the ages of its members.
They first formed a group called The Navy Island Swamp Boys, formed around 1950. Then in 1955, The Jolly Boys is born and in the 1980s, 1990 was when they had more successes.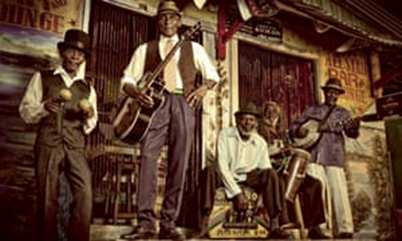 The Jolly Boys: (left to right) Joseph 'Powda' Bennett, 73; Albert Minott, 72; Derrick 'Johnny' Henry, 71; Allan Swymmer, 82, and Egbert Watson, 84.
If those were part of the original band. Many of its founding members have already passed away: Moses Deans, Noel Lynch, "Papa" Brown, Derrick "Johnny" Henry, Martell Brown, David "Sonny", Joseph "Powda" Bennett.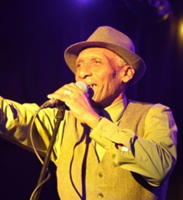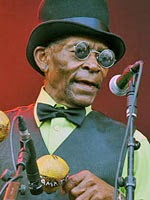 Moses Deans / Joseph «Powda» Bennett
Interesting things about the band:
The name of the band ("jolly" can be translated from English as "fun") is attributed to Errol Flynn.

They appeared in the movie The Mighty Quinn with Denzel Washington.

At the beginning of the 2000's, due to differences between its members, the band was divided again into two different Jolly Boys bands.
Now I leave you one of his songs style Mento, it's called El pasajero, very good. I hope you enjoy it.

---
Posted via ReggaeSteem | Reggae Culture Rewarded