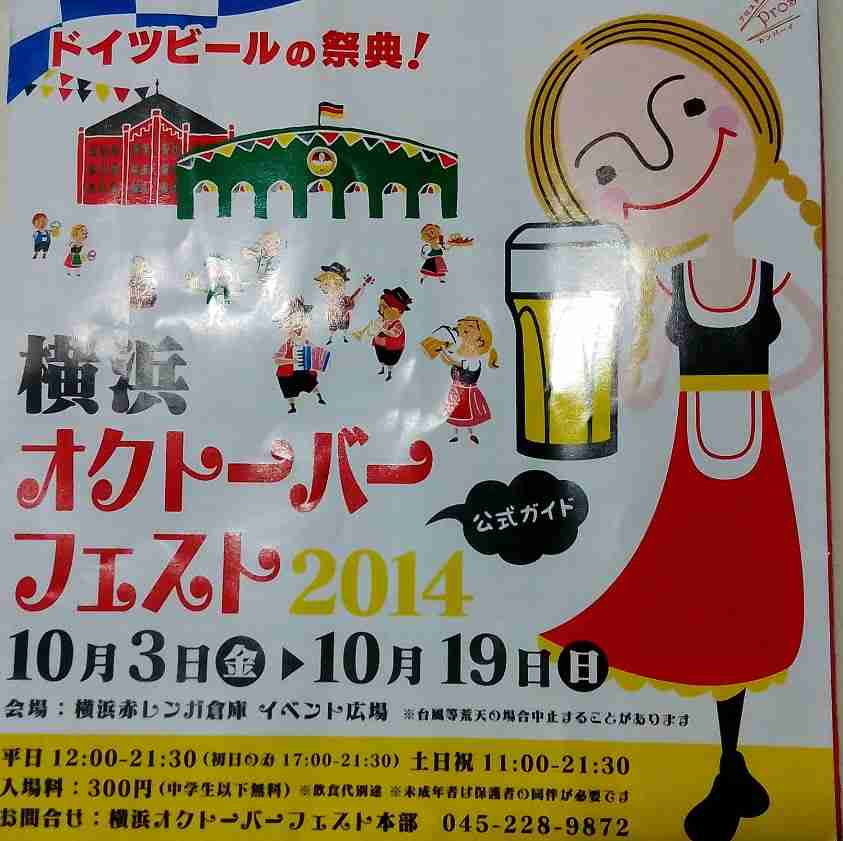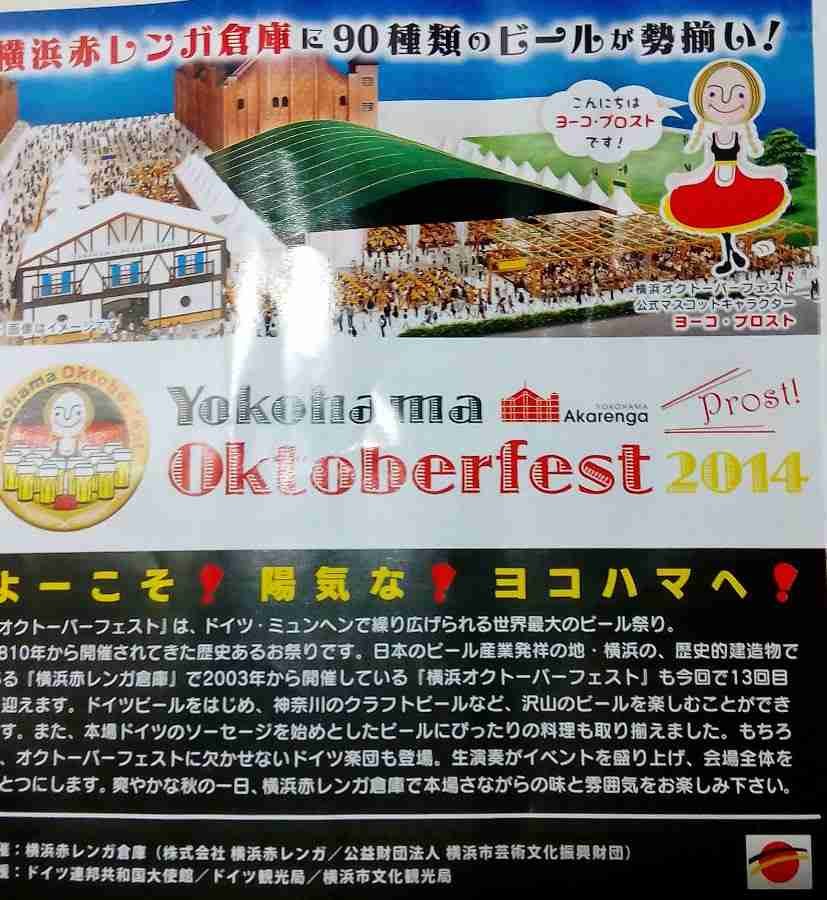 Welcome to Yokohama's Oktoberfest, where your inhibitions go straight out the window. This is not my first time at the Oktoberfest in Yokohama or Japan for that matter and it won't be my last. The Yokohama Oktoberfest is a great way for Tokyoites to let loose and have a great time singing and dancing. The Yokohama Oktoberfest is held near the Red Brick building in Minato Mirai. It is a beautiful place to go, especially for a date. From what I know this event happens every year, but I do not know for how many years.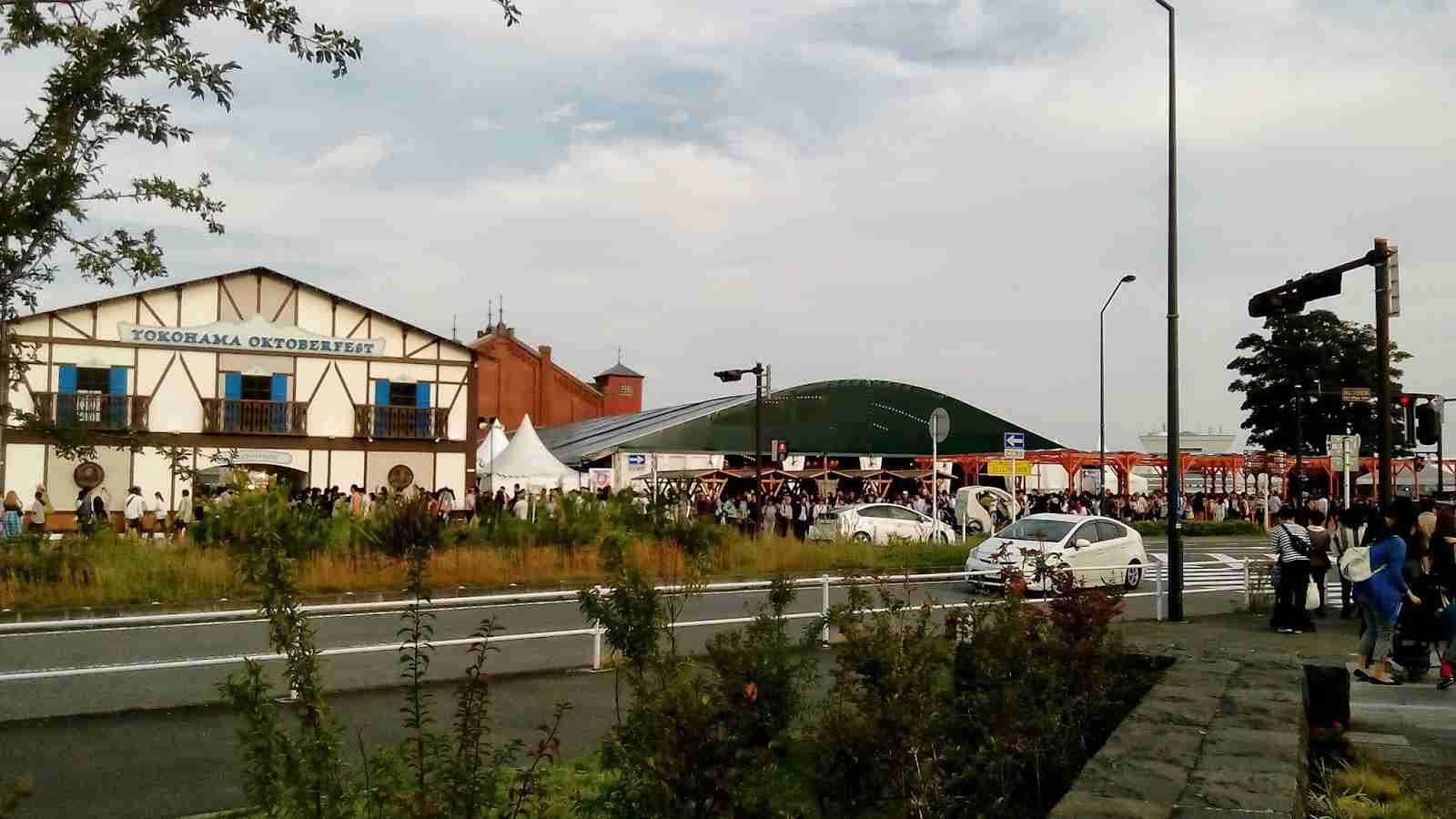 Here is a photo from across the street. The entrance fee was only 200Yen I think; about 2USD.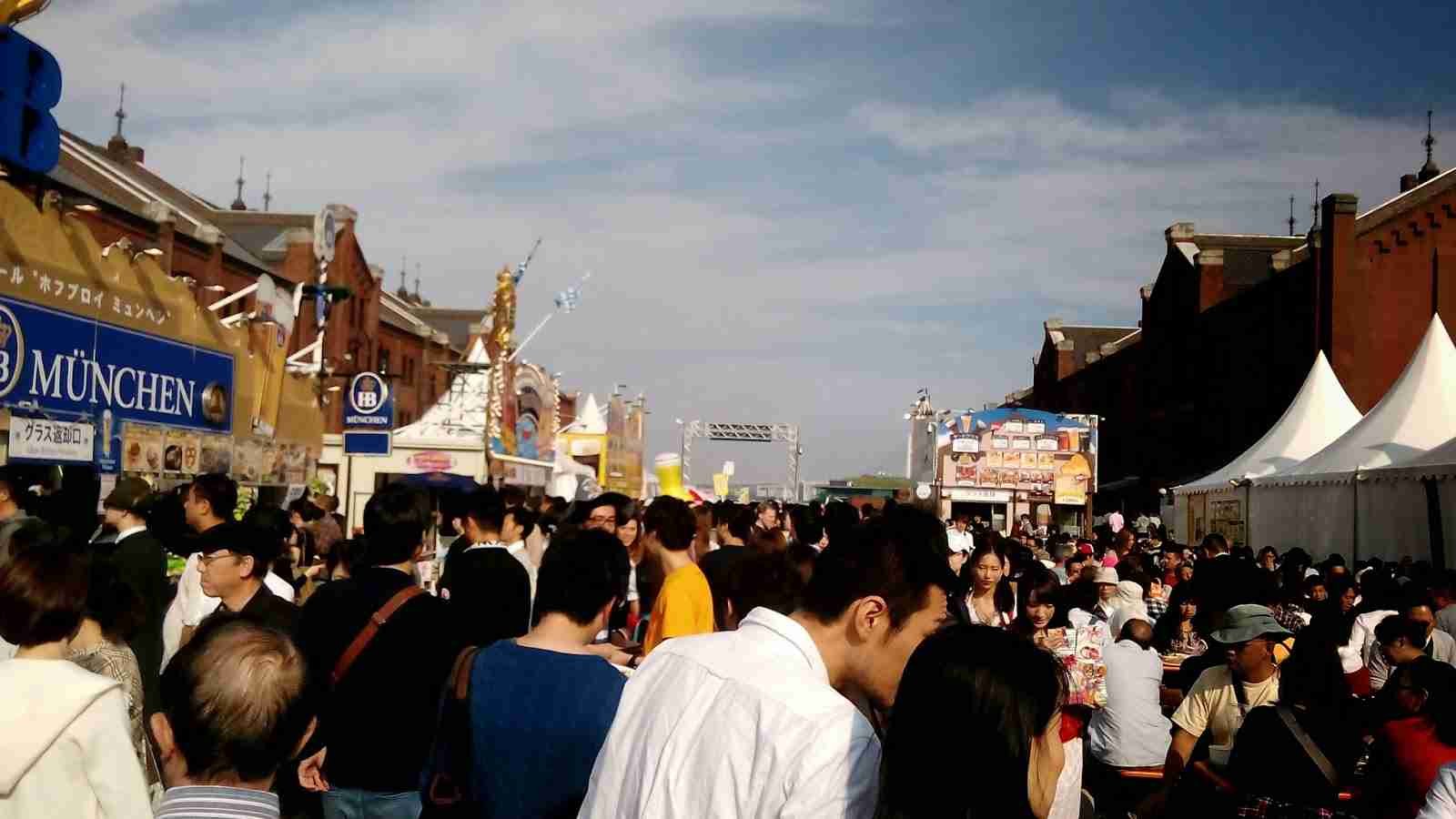 The Japanese love beer, and what is better than just beer? Having it at an Oktoberfest. When I got in I was amazed at how many people were there. It was only 2pm and you can see everyone walking around with huge mugs of beer laughing and smiling while you can hear a German band playing (American) music in the background. The atmosphere was just great!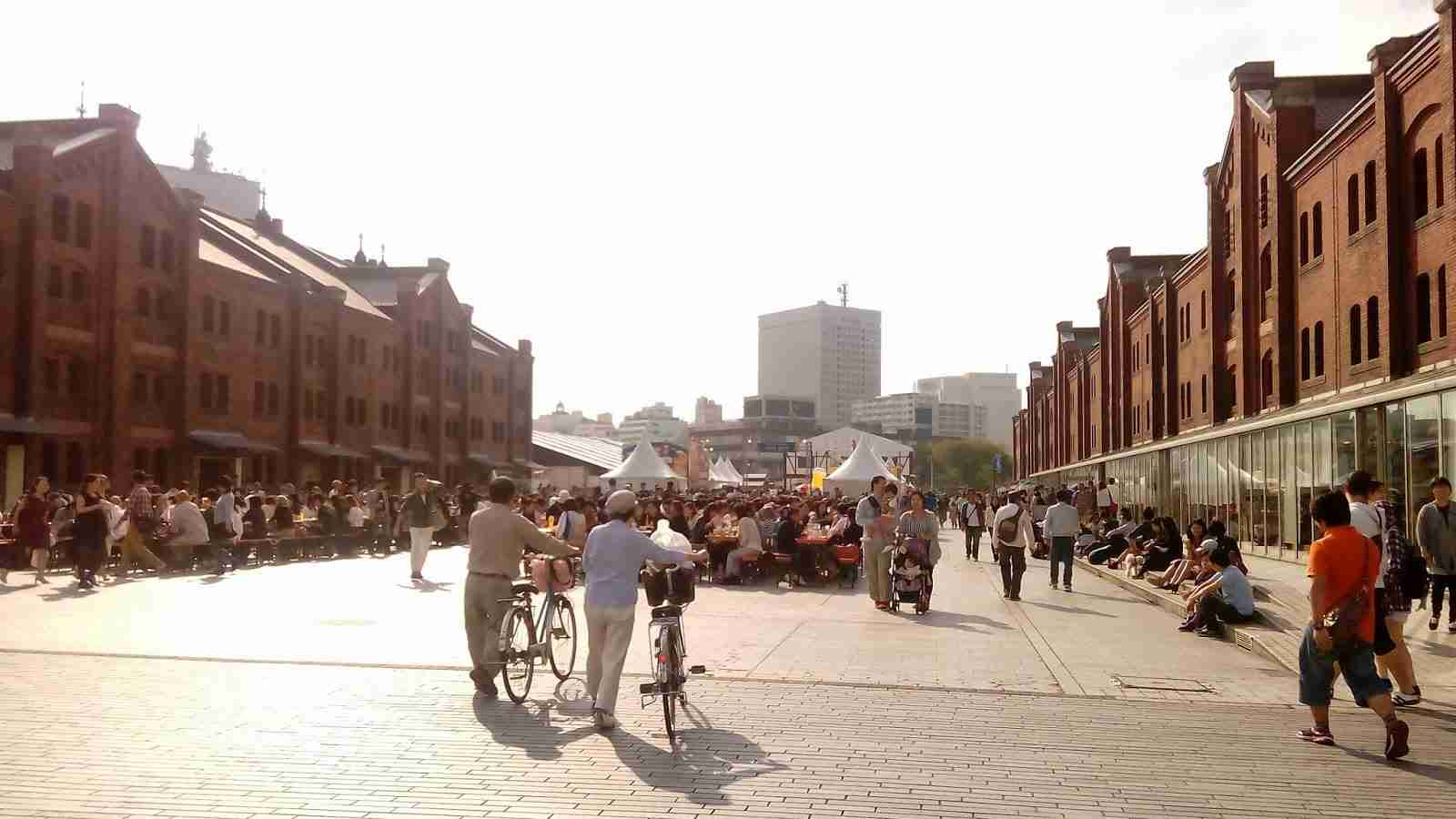 Here is a photo taken from behind the Oktoberfest. On the left you can see the Red Brick Building.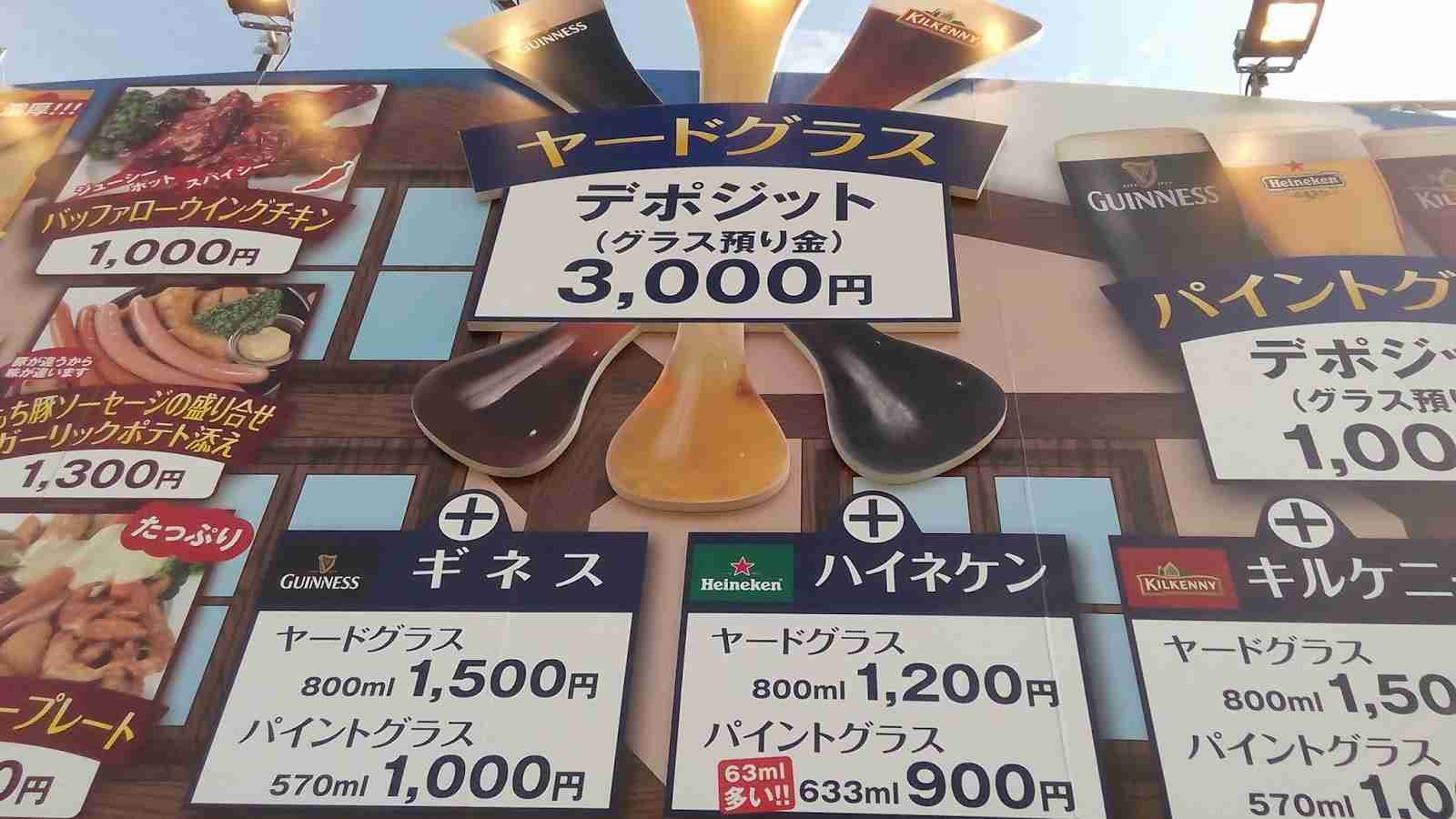 Oktoberfests in Japan are not cheap when talking about beer and food. The beer is going to cost you at least 1000yen for a pint of beer which is not including the deposit you have to put down for the mug. Here you can see one shop have a 3000yen deposit デポジット for the tall glass and 1500yen for them to fill it with beer (4500yen for a beer!). You get your deposit back if you return the glass in one piece. I opted for the smaller mug which was a 1000yen deposit and 1000yen for the beer. There are many other shops you can choose from but they almost all have the same system.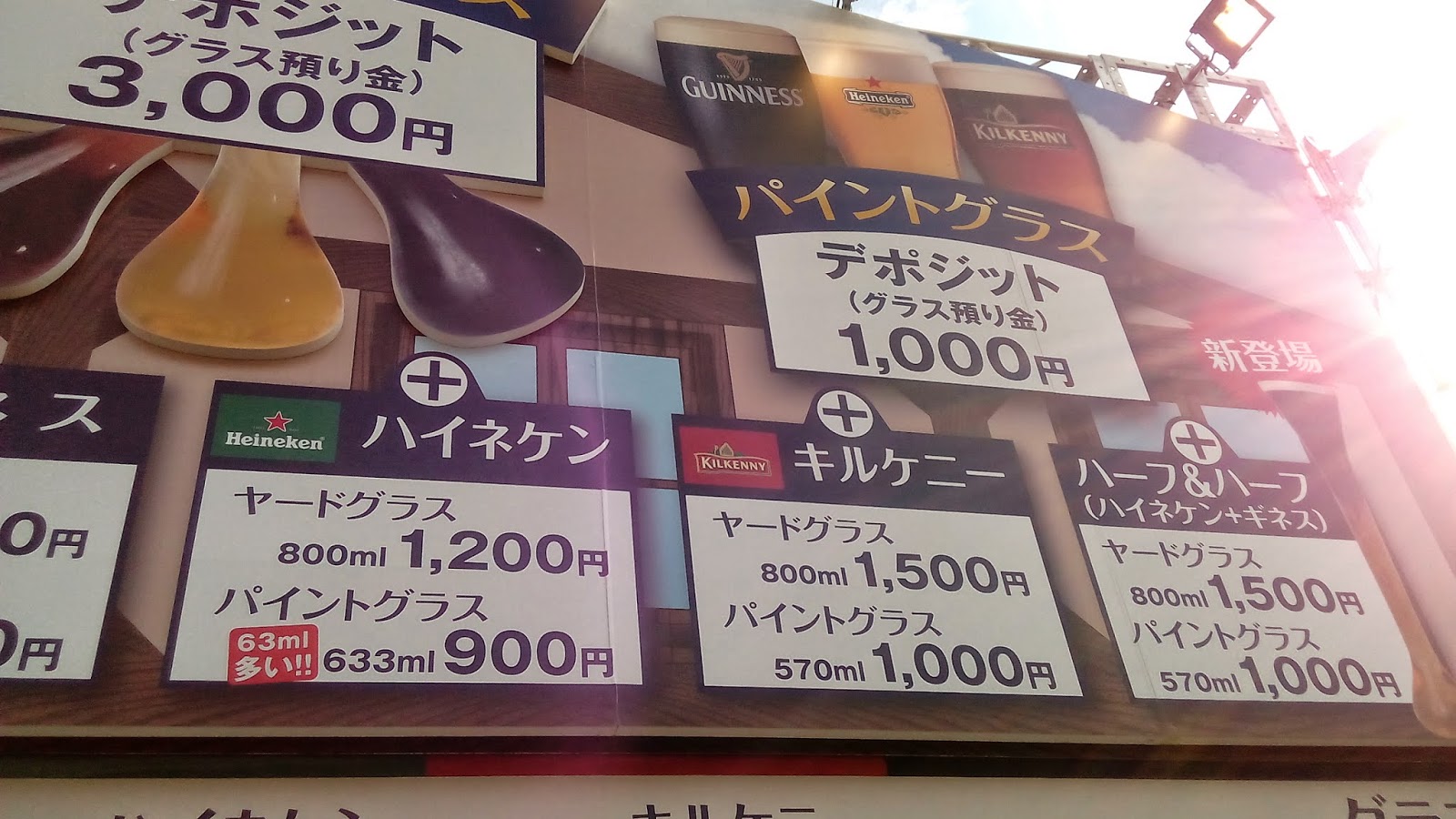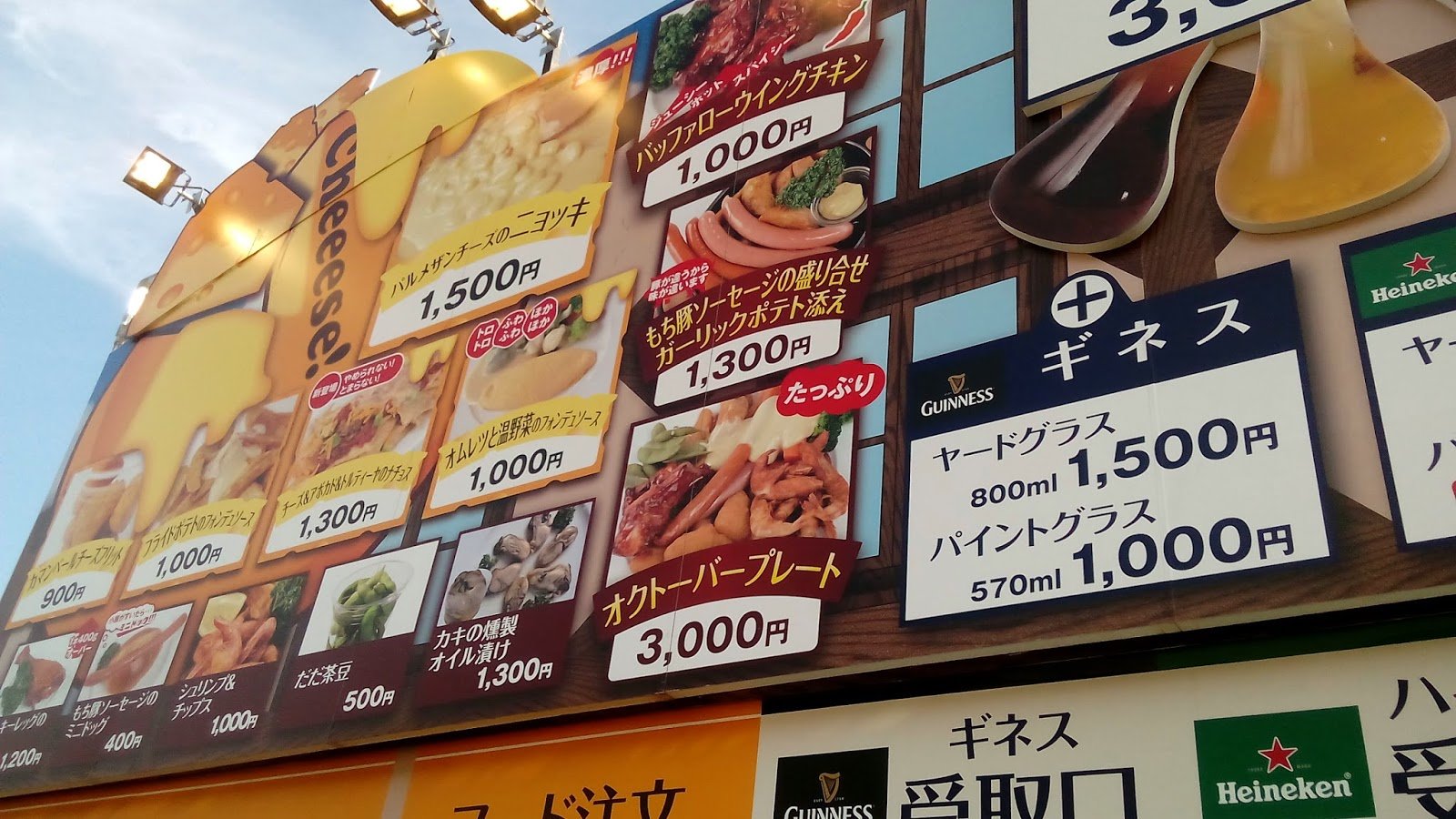 As you can see here the food is not cheap either. Later in the day I ended up buying a small whole roasted chicken for about 2500yen and shared it with a friend and others who joined the table.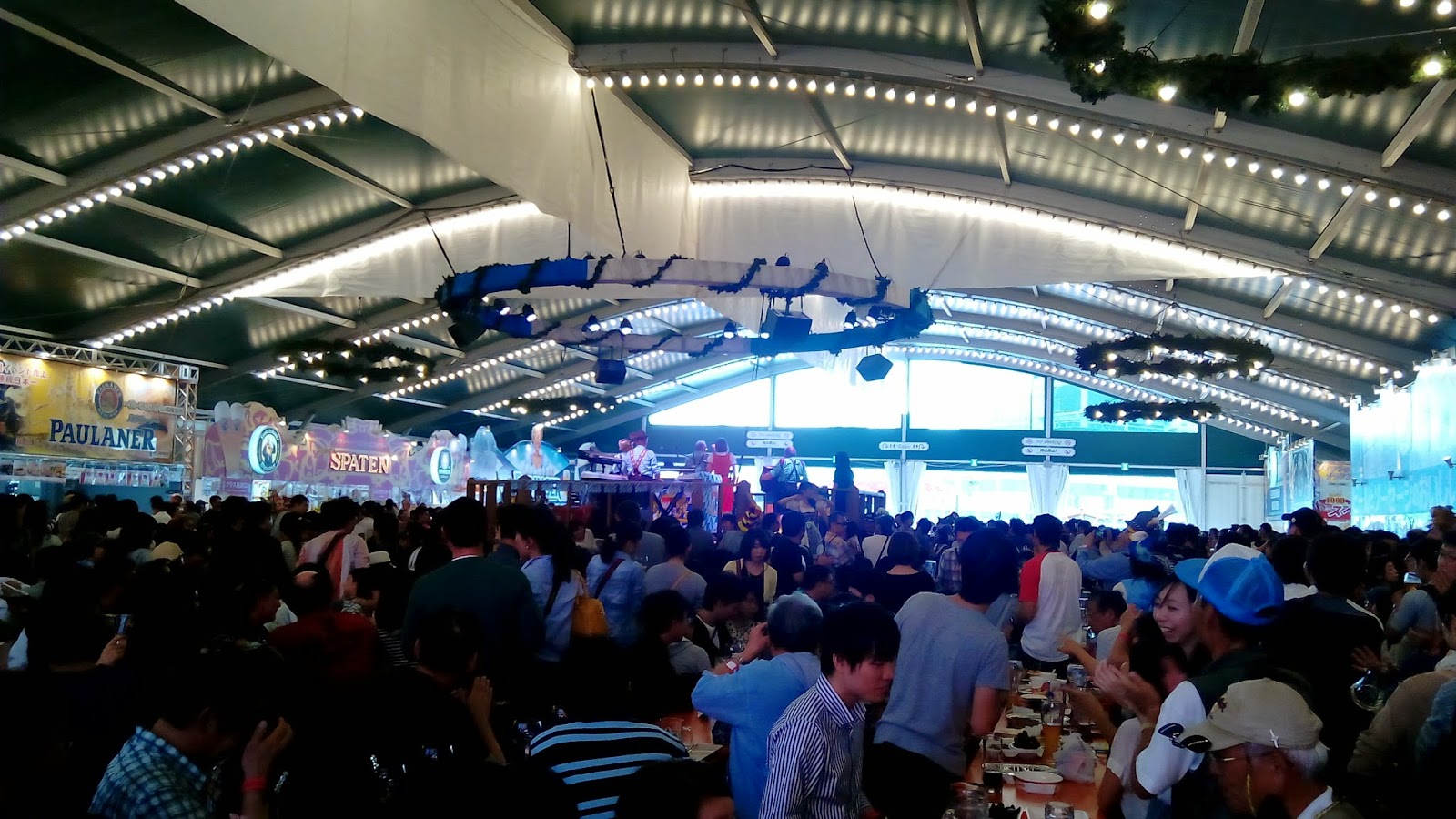 This photo is inside the main tent. If you can see there is a stage in the center where the German band was playing. There were many shops all around to buy beer or food.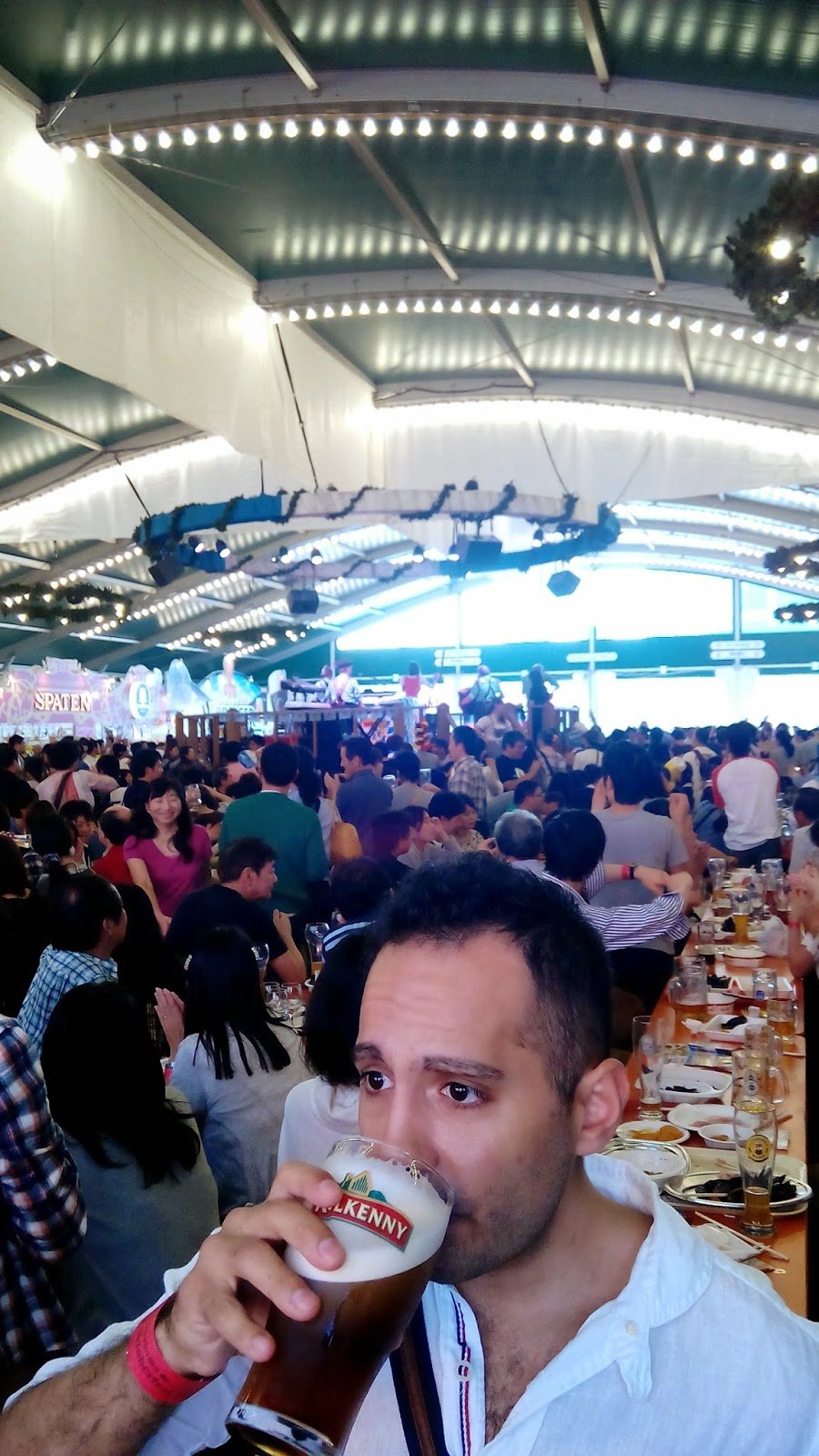 I actually don't like beer but, when in Rome.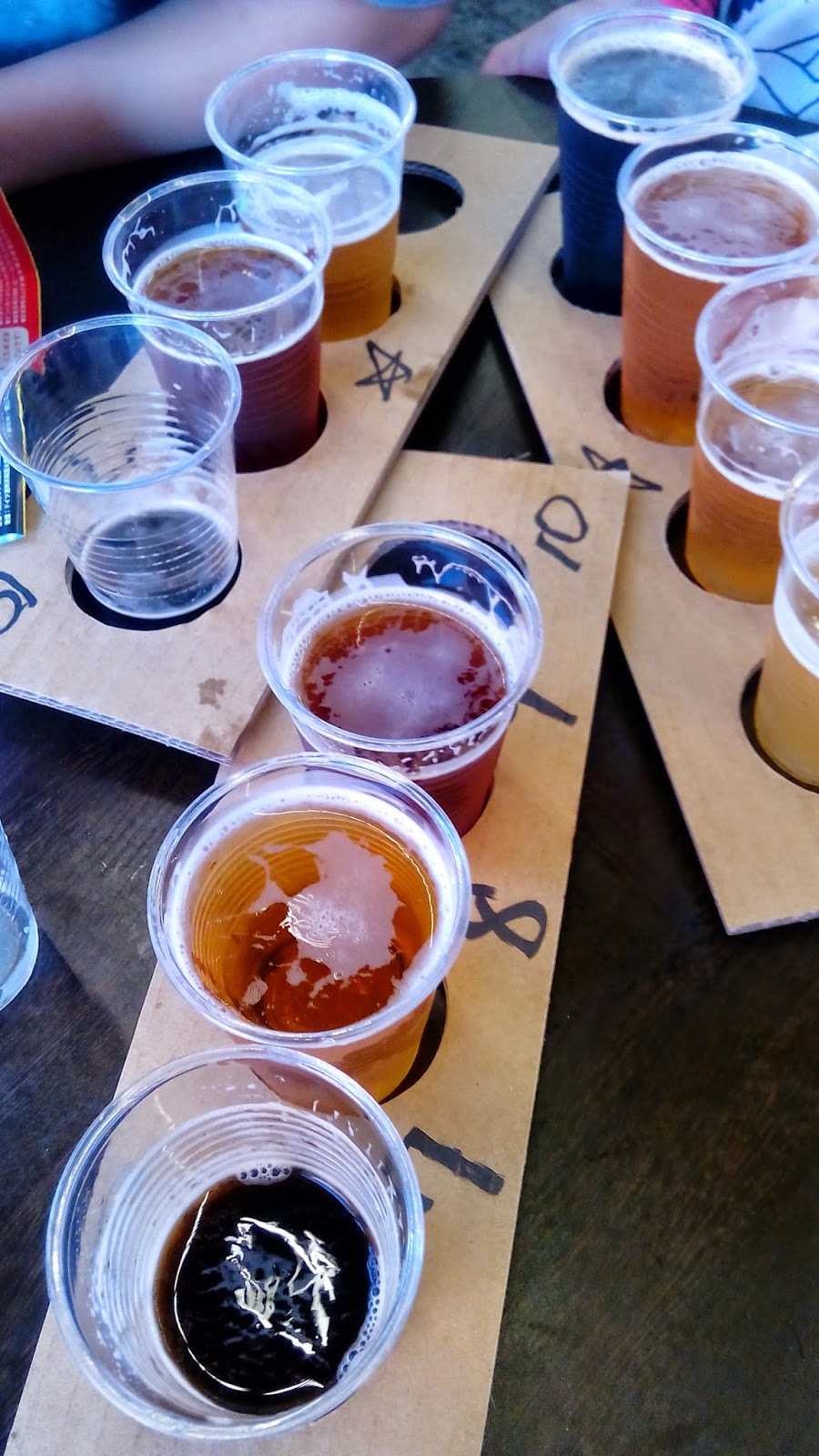 This was actually the beer of choice for me even though it didn't go down so well. It was only 1100yen and I can choose 4 different beers. You can see the list of beers below.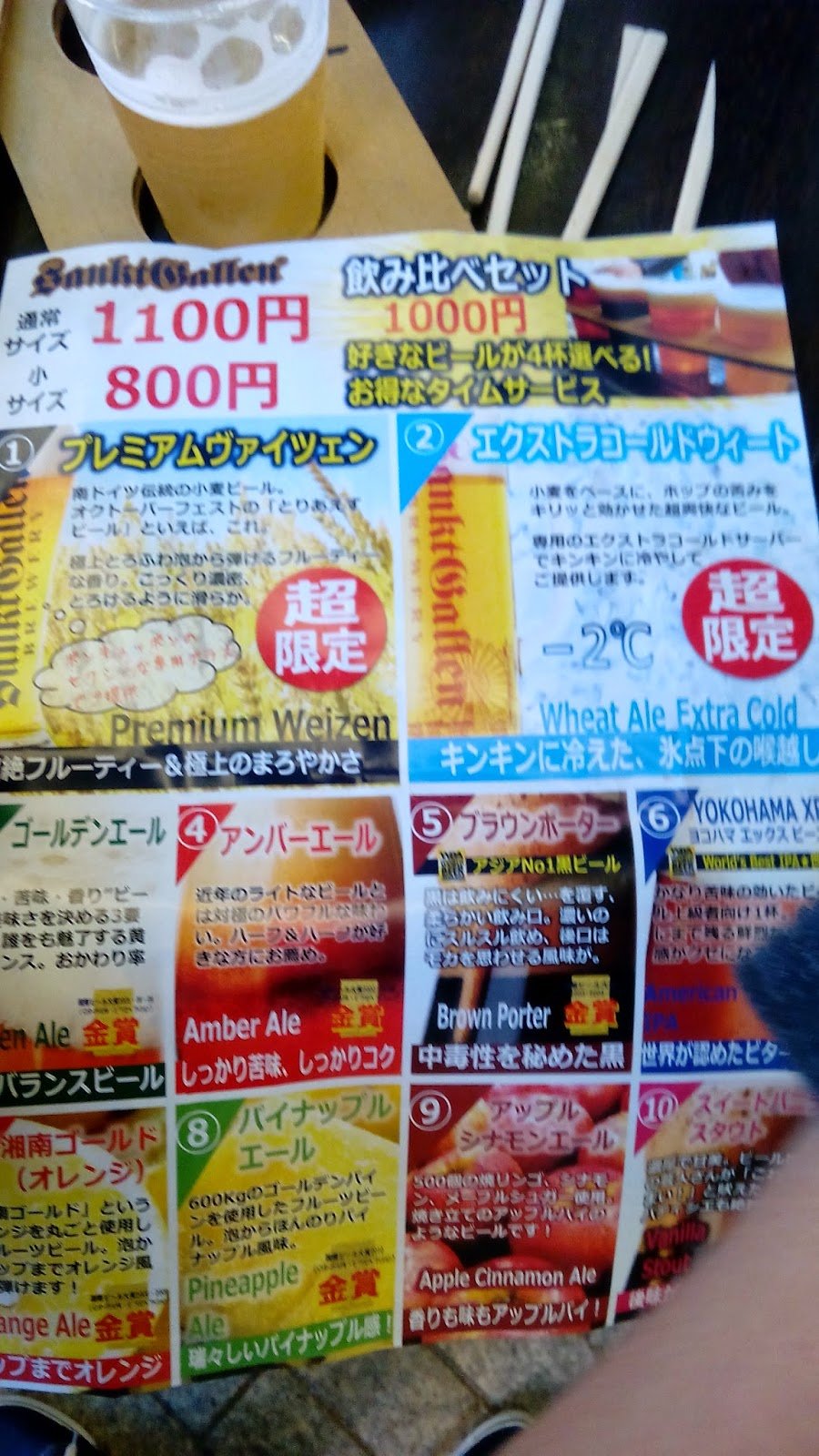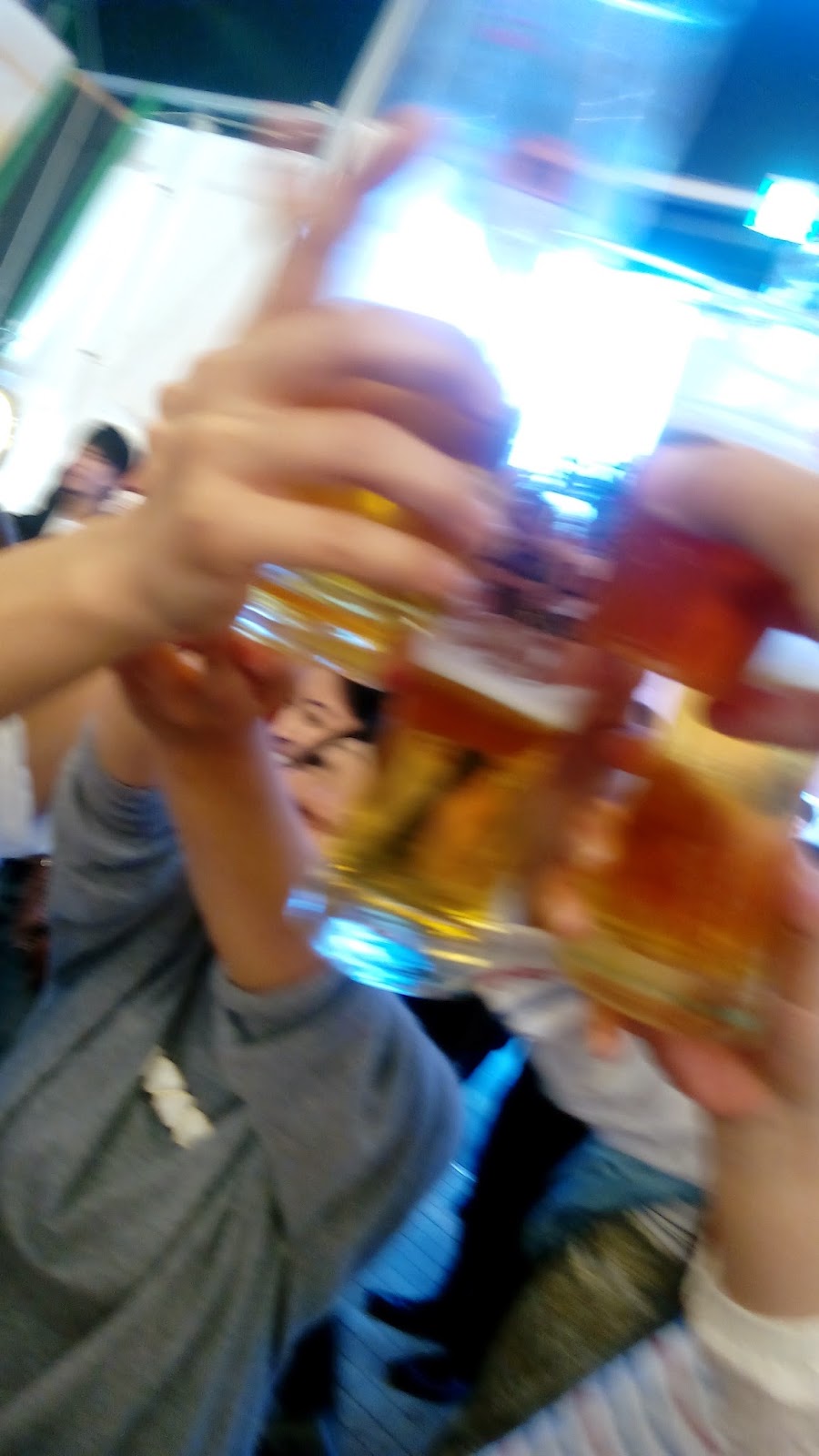 At the end of the festival everyone was just singing and drinking. It was a great time and I highly recommend you go. The festival for 2014 will still be going on until October 19th Sunday.
Please note that I am not promoting the consumption of alcohol. This post is meant for you to experience Japanese culture through my eyes.
Thank you for reading and commenting!