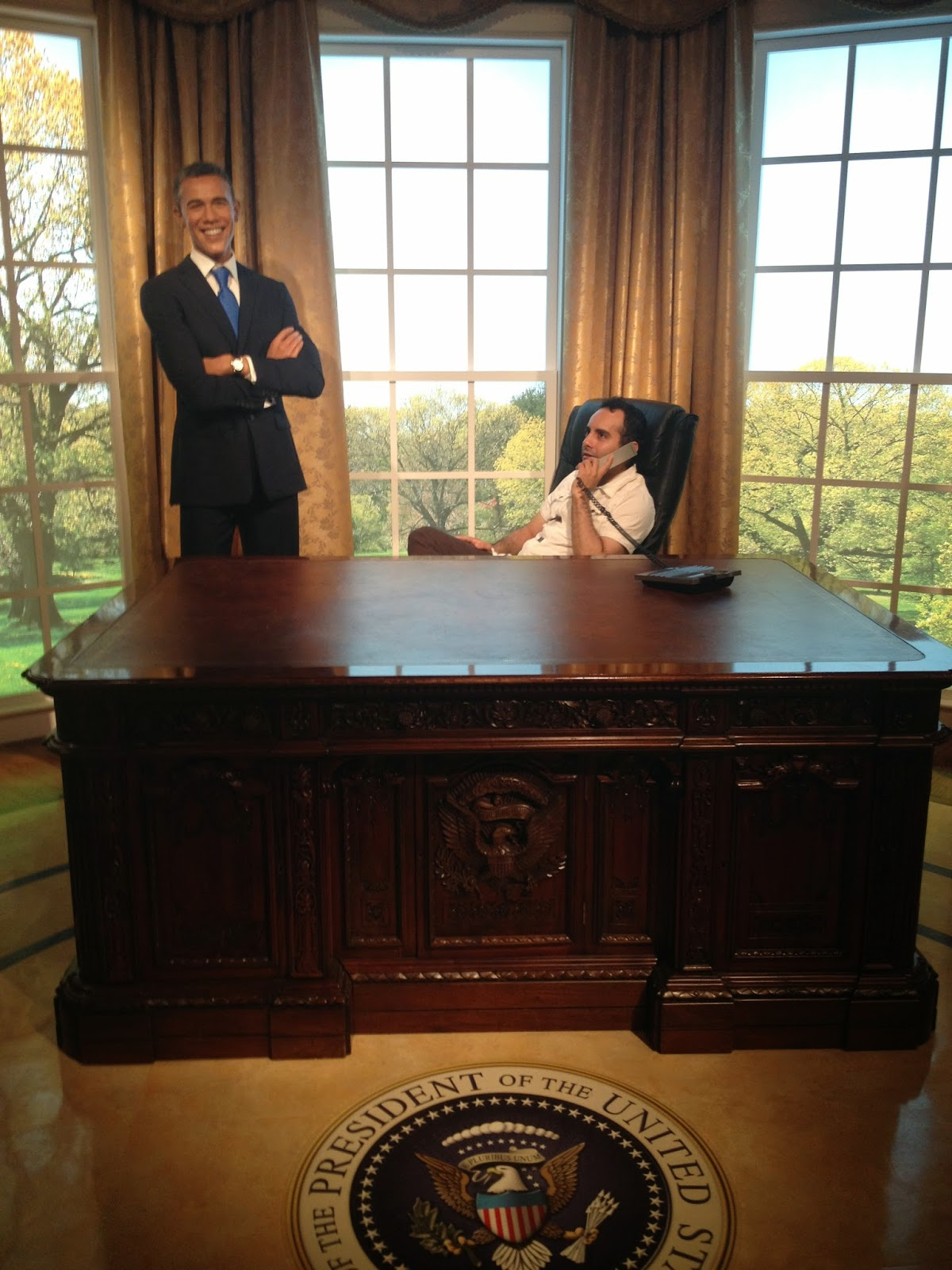 Chillin with Obama
Madame Tussauds Wax Museum in Odaiba is an amazing place. It's not your usual wax museum where the figures look nothing like who they should or have 'do not touch signs all over the place; Madame Tussauds is the complete opposite. Although I have never met any of these people in real life they look very real and very much like what we see in the media. At Madame Tussauds the best part of the experience is that you can interact with the figures while taking photos which as you can see I had a lot of fun doing.
I had a ton of fun but that might depend on who you are with. The museum is located at the entrance of the mall across from Joypolis so it is very easy to find. You can get the tickets online or you can purchase them at the museum entrance. If you purchase the ticket online you can save 500yen from the original 2000yen entrance fee. I took a look at the website and it seems they have added some new things. 2000yen might seem like a lot for a museum but I found it was worth it. Just don't forget to charge your camera/phone all the way before you go because you will be taking a lot of photos. Maybe even a portable battery charger just in case.
If you really want to save money you can buy an online ticket to go after 17:00 which isn't a bad deal. There are other things you can do which I didn't take a photo of like get a wax mold of your hand and the gift shop at the end.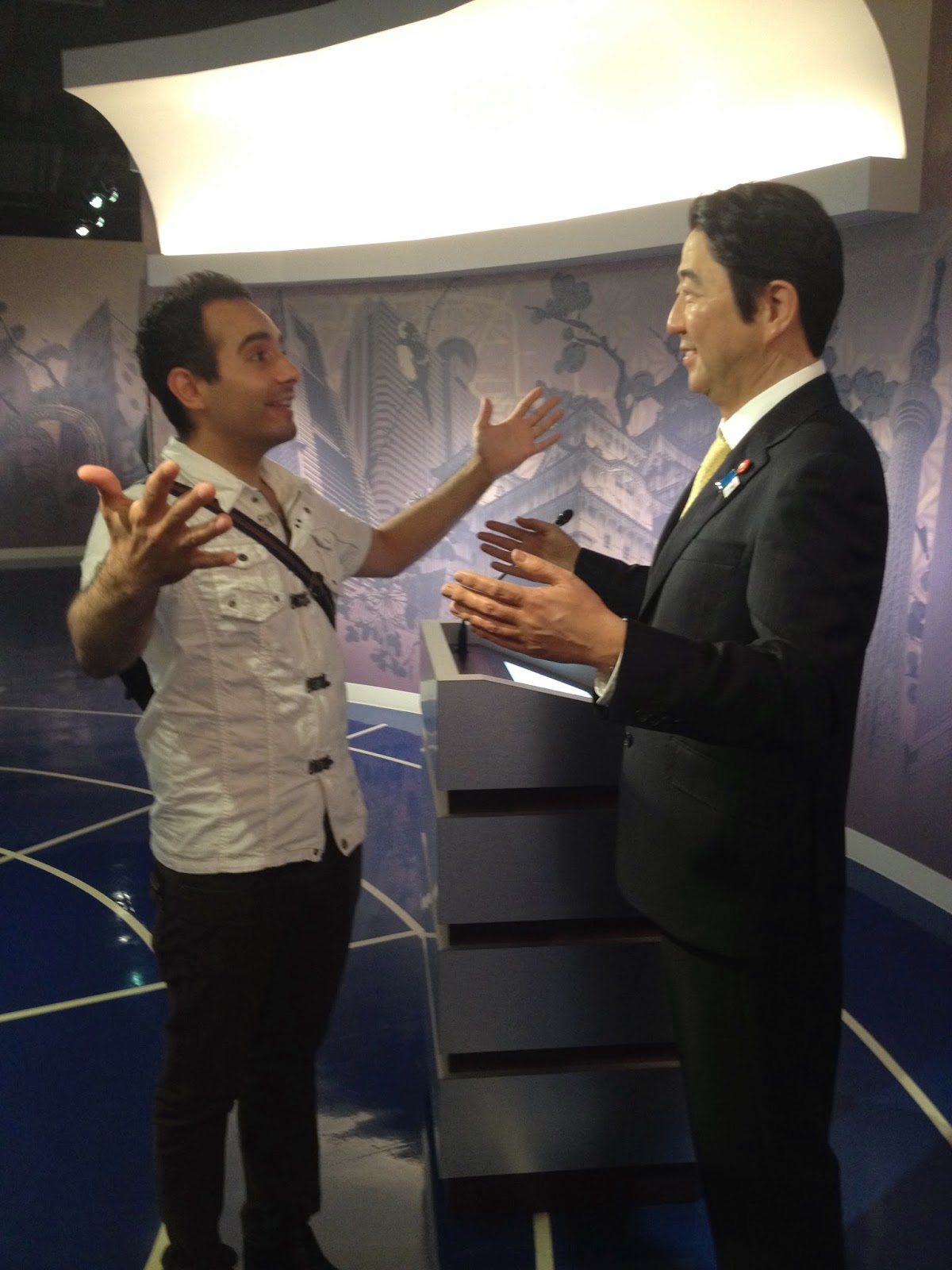 Yo Shinzo! Come here brotha! Long time no see!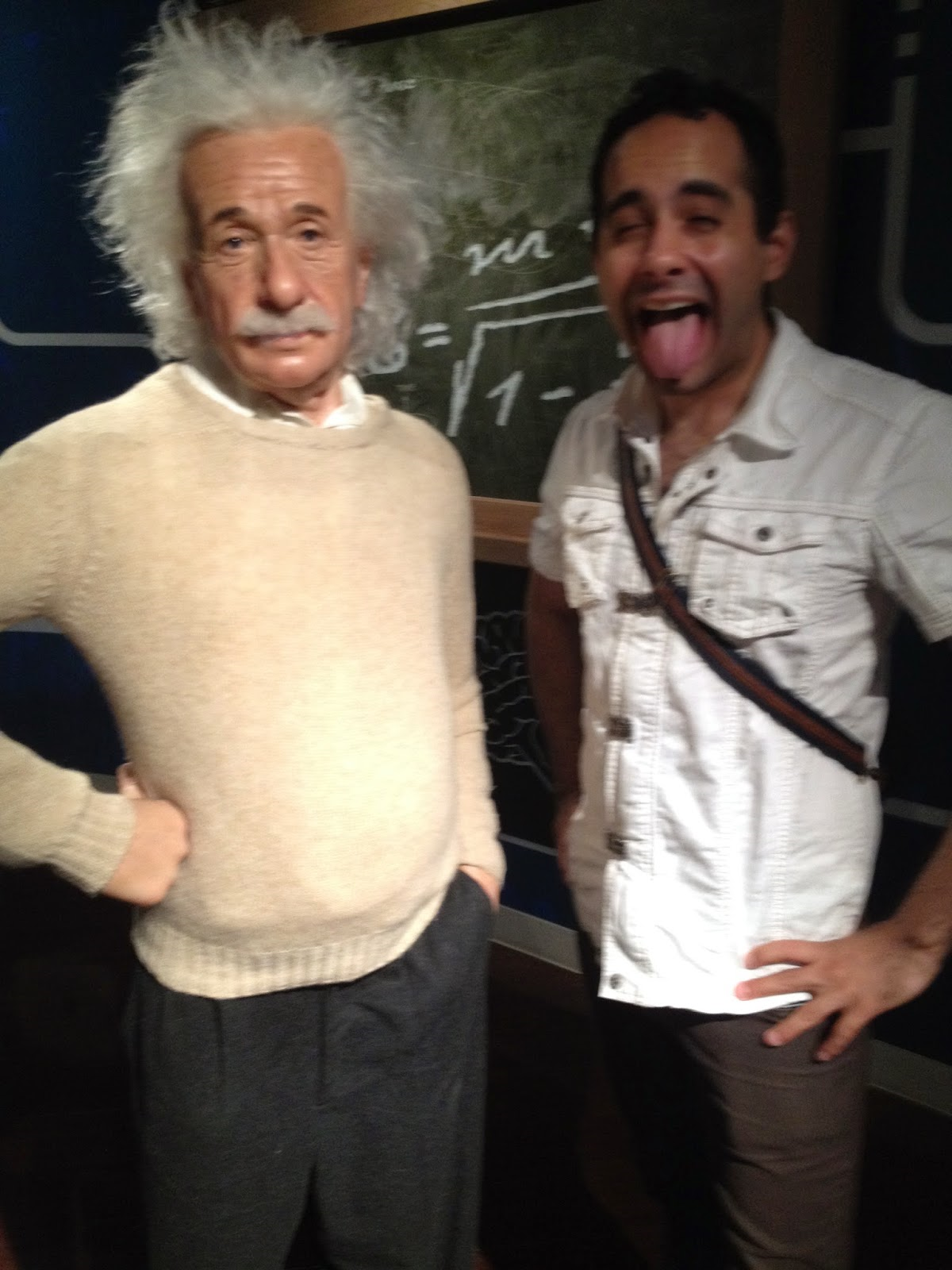 Einstein once said, "Reality is merely an illusion, albeit a very persistent one."
So maybe I am the wax figure :P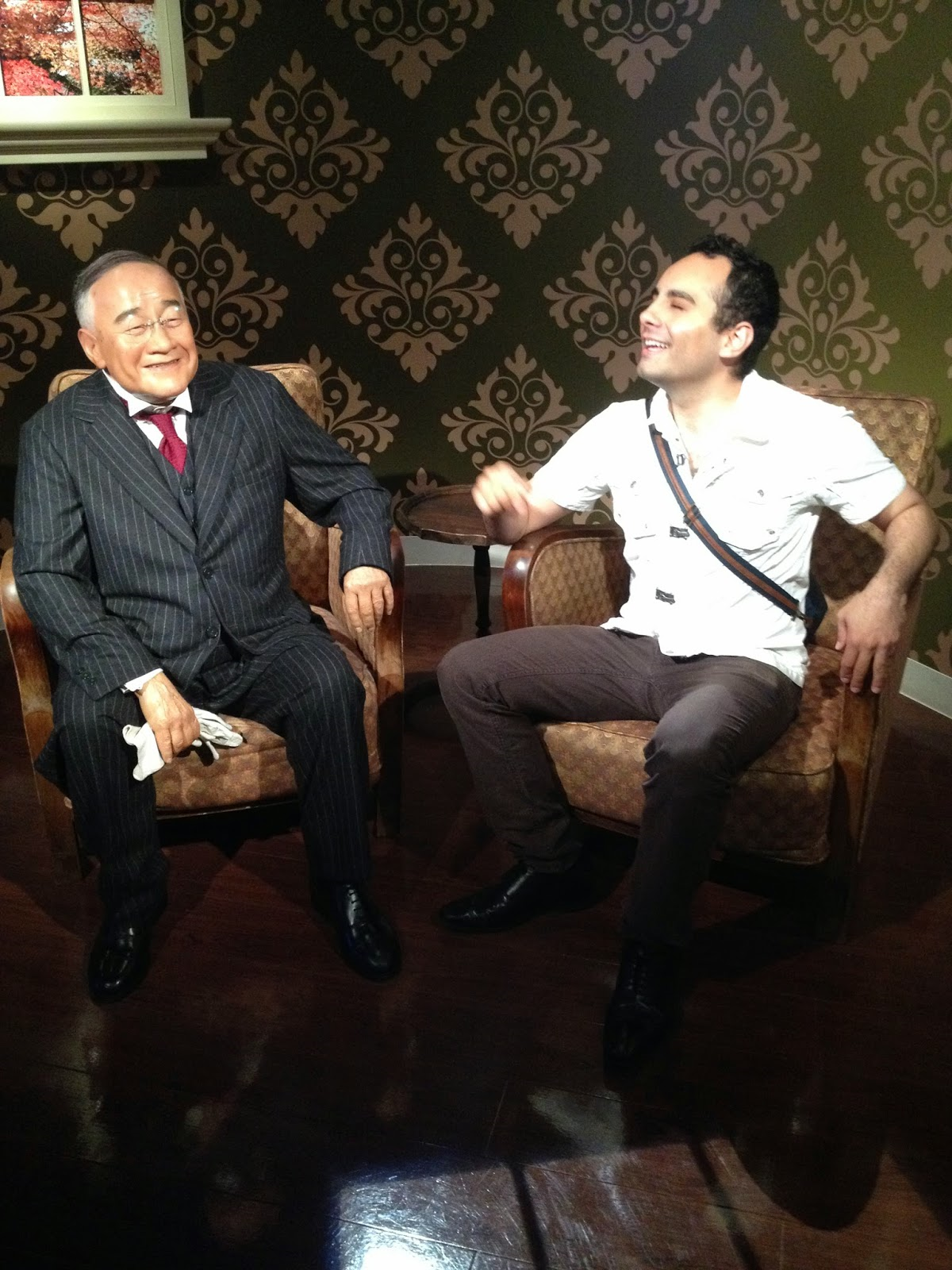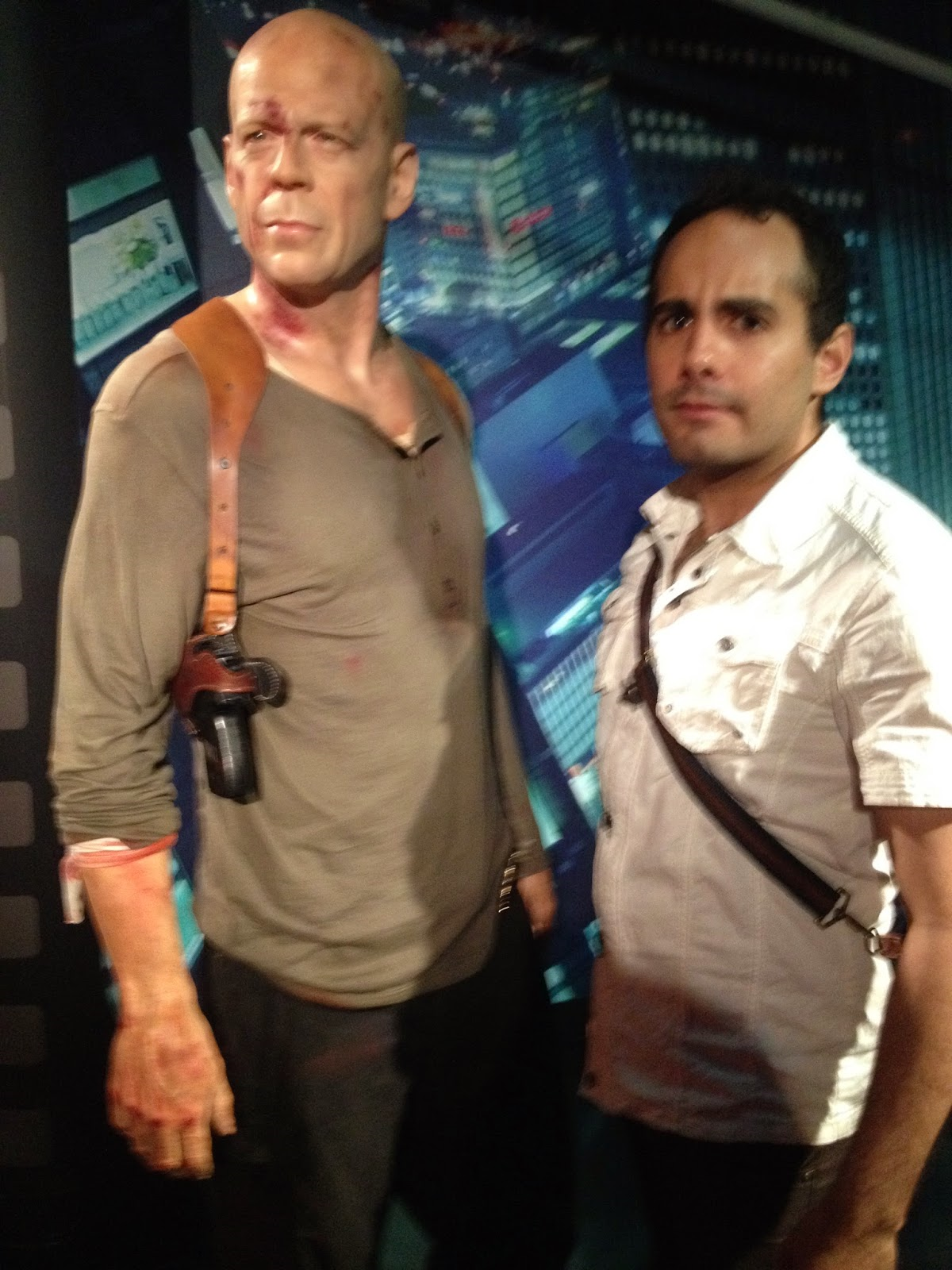 My sidekick.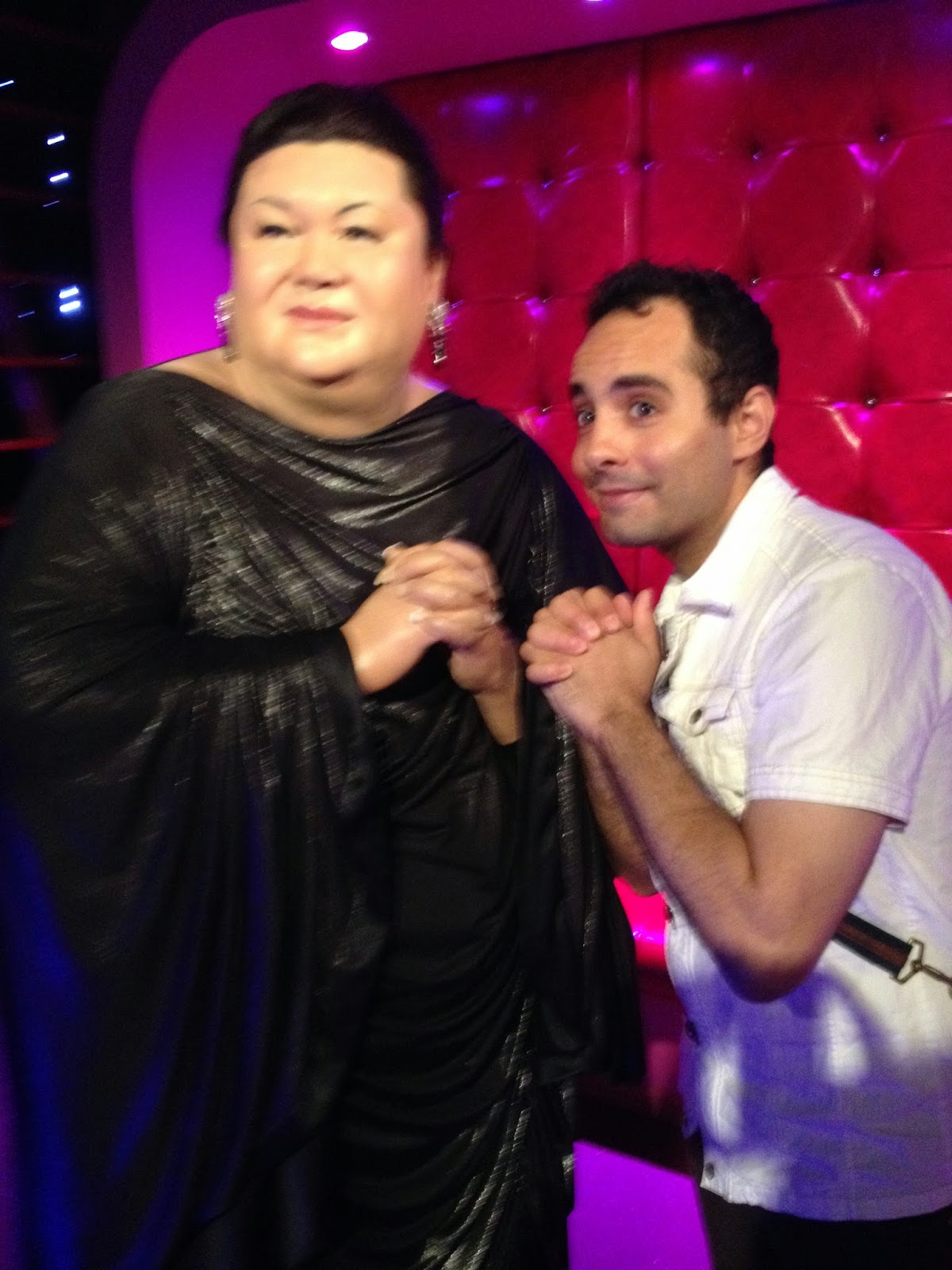 Matsuko Deluxe
My future 'wife' ;)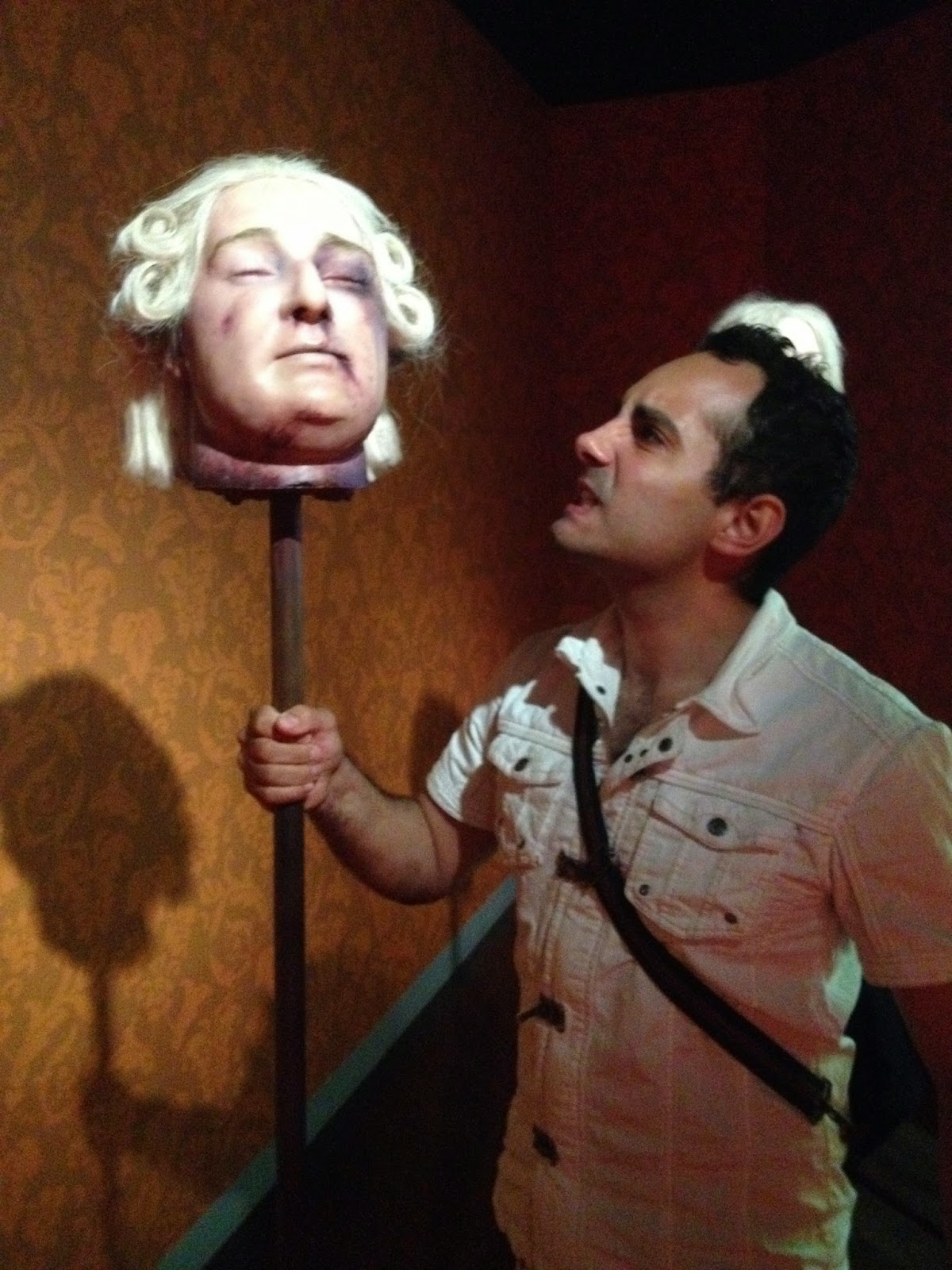 I warned him not to stick his chopsticks in his rice!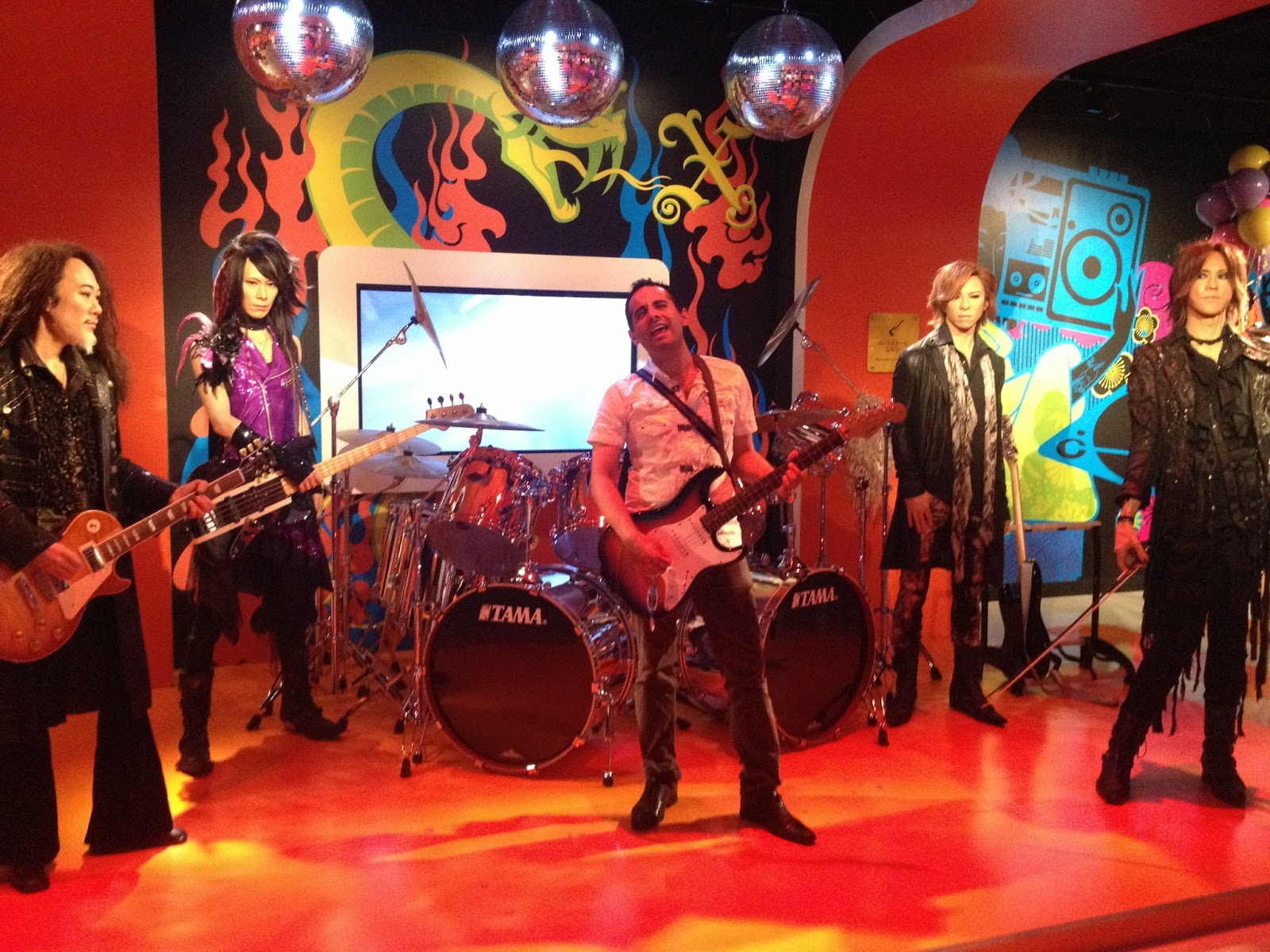 Rockin out!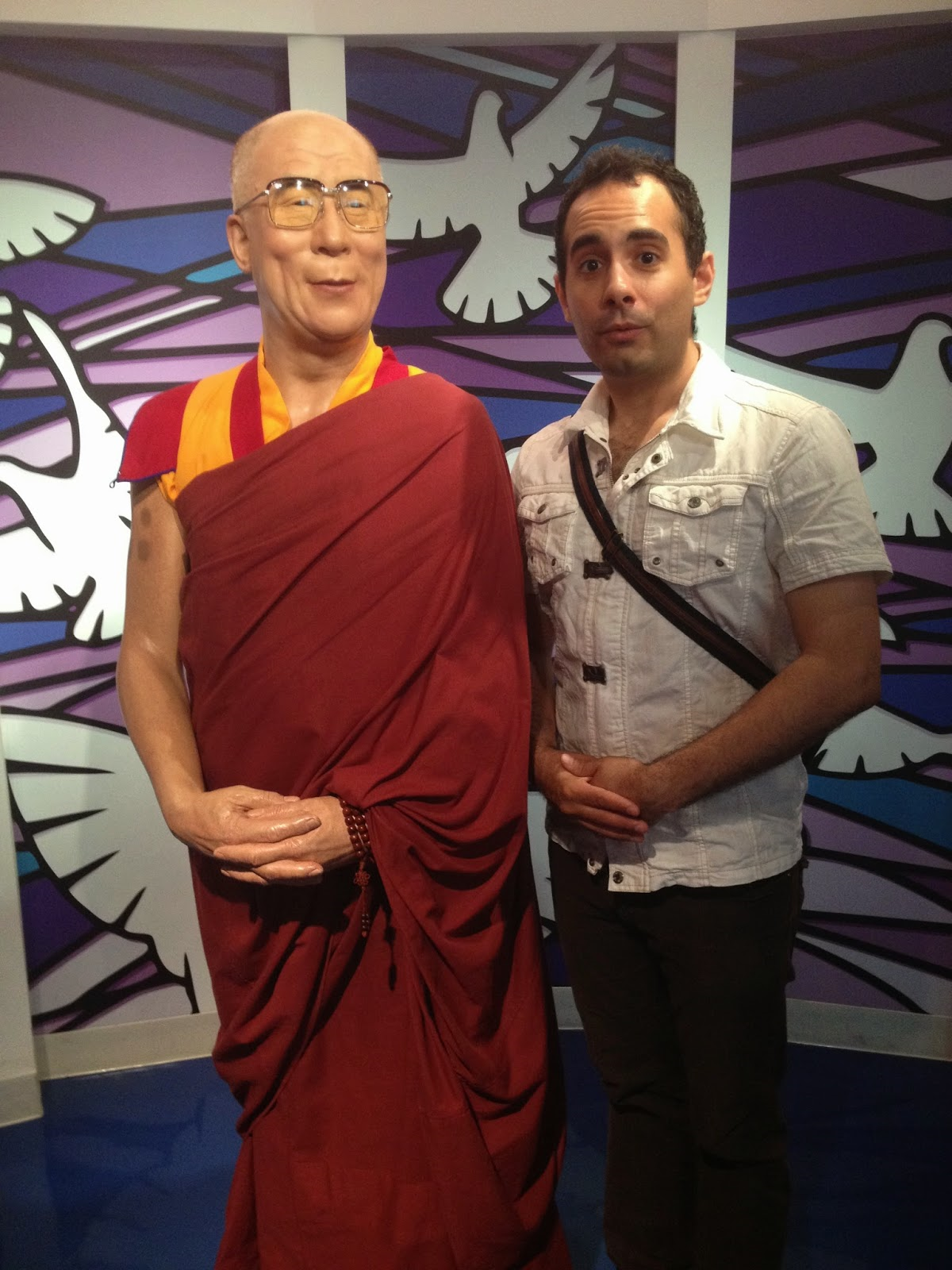 Posing with the Dalai Lama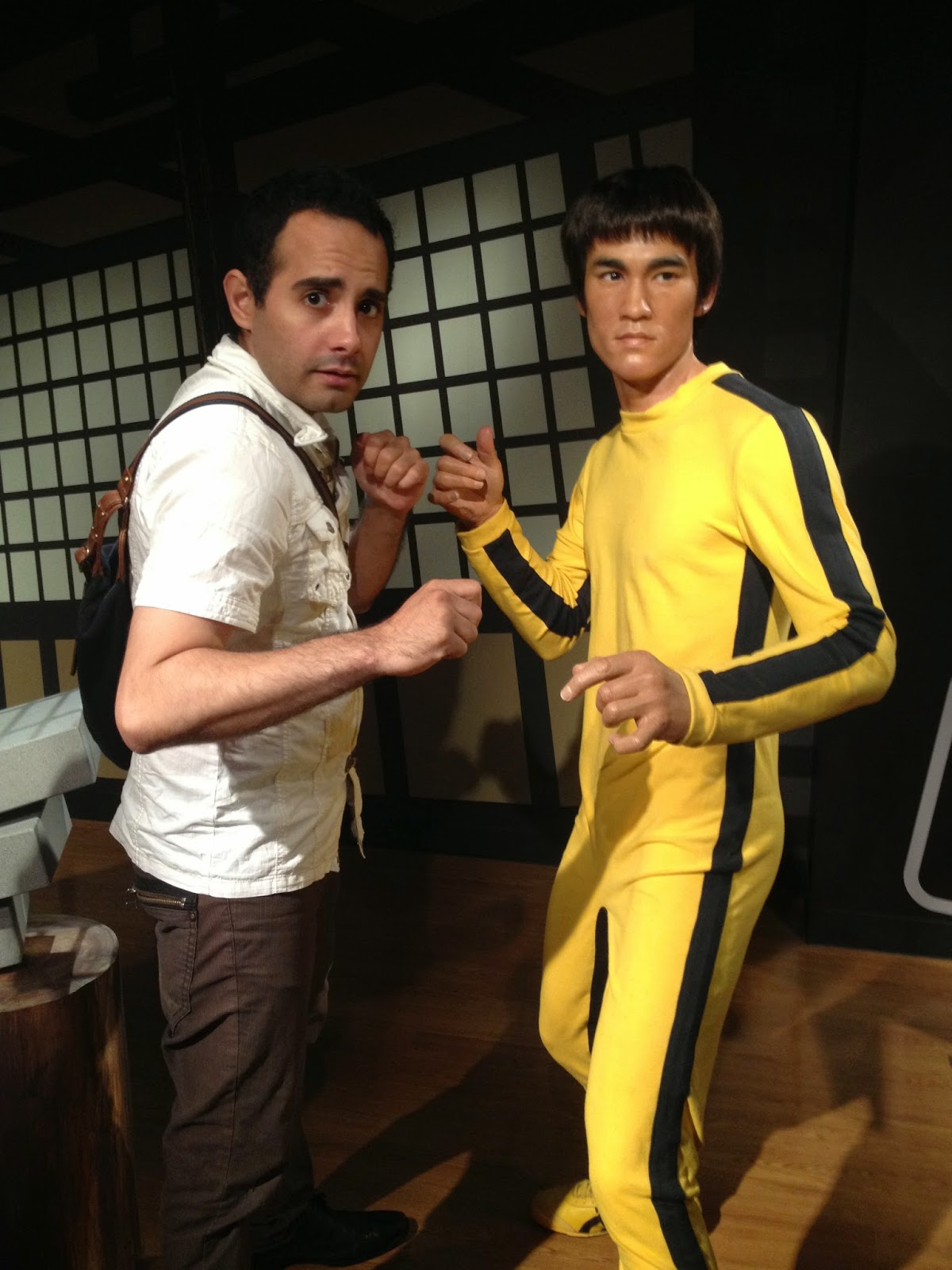 Working out with Bruce Lee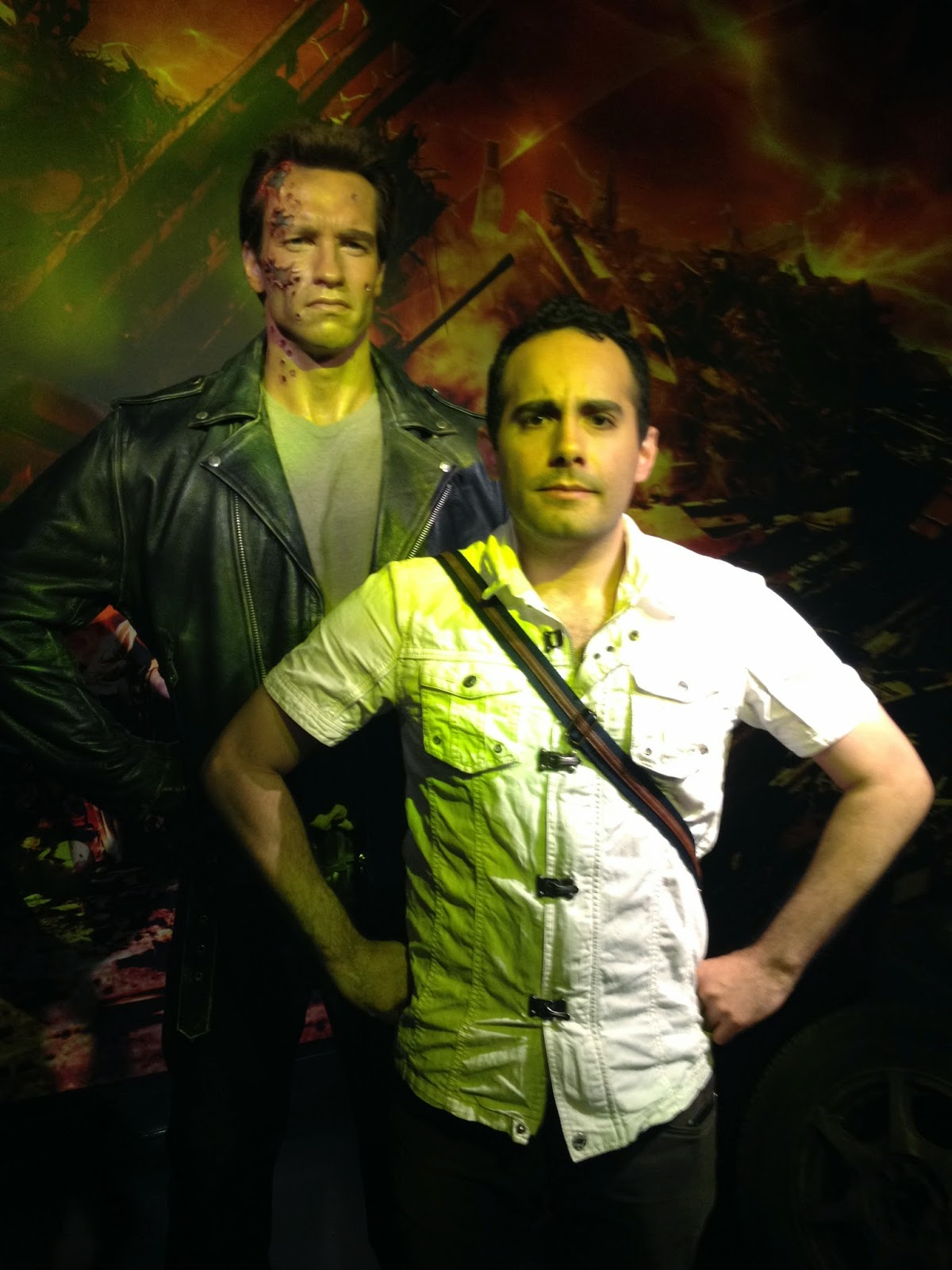 Helped the Terminator save the world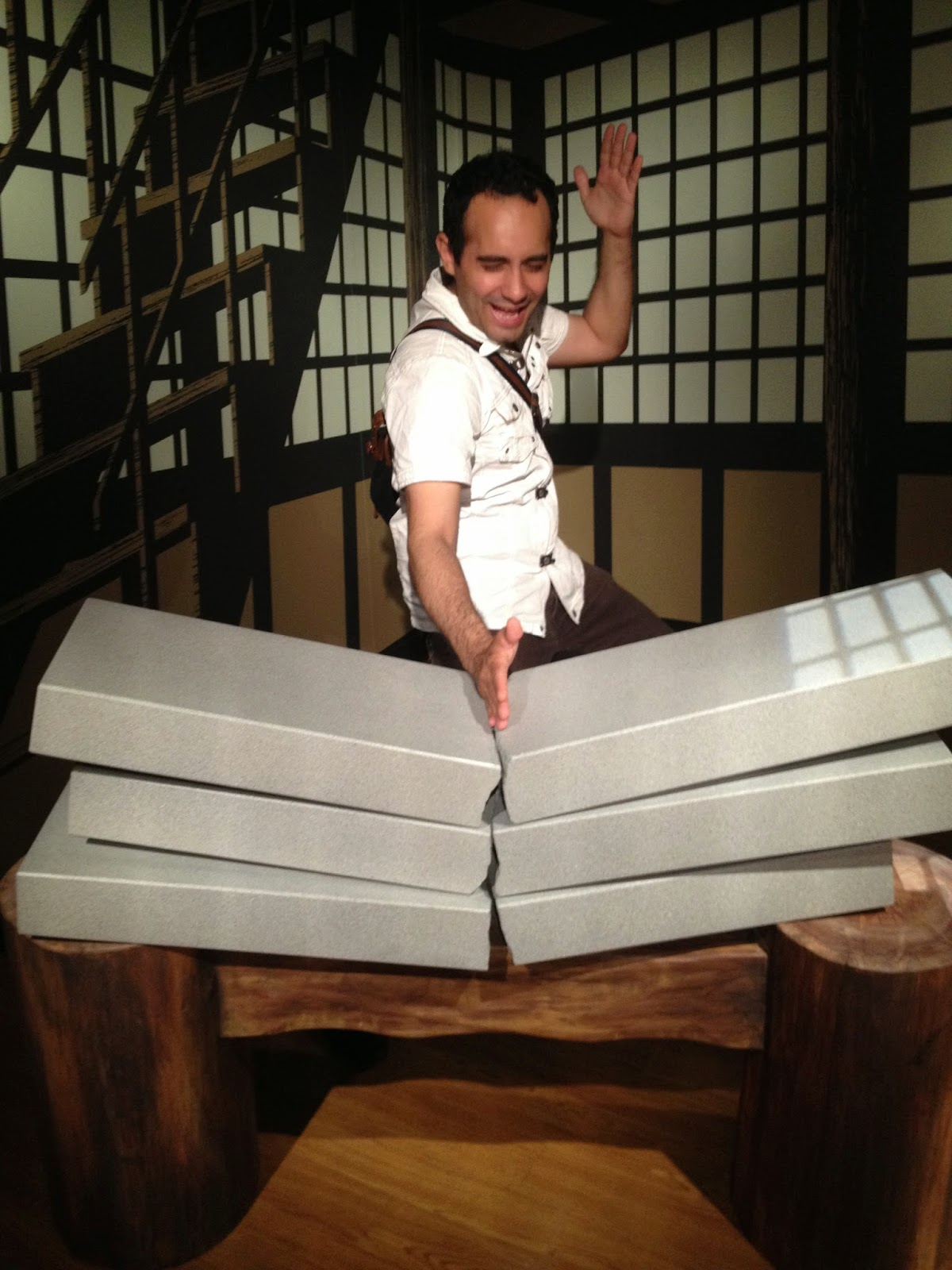 Got bored so I started breaking stuff