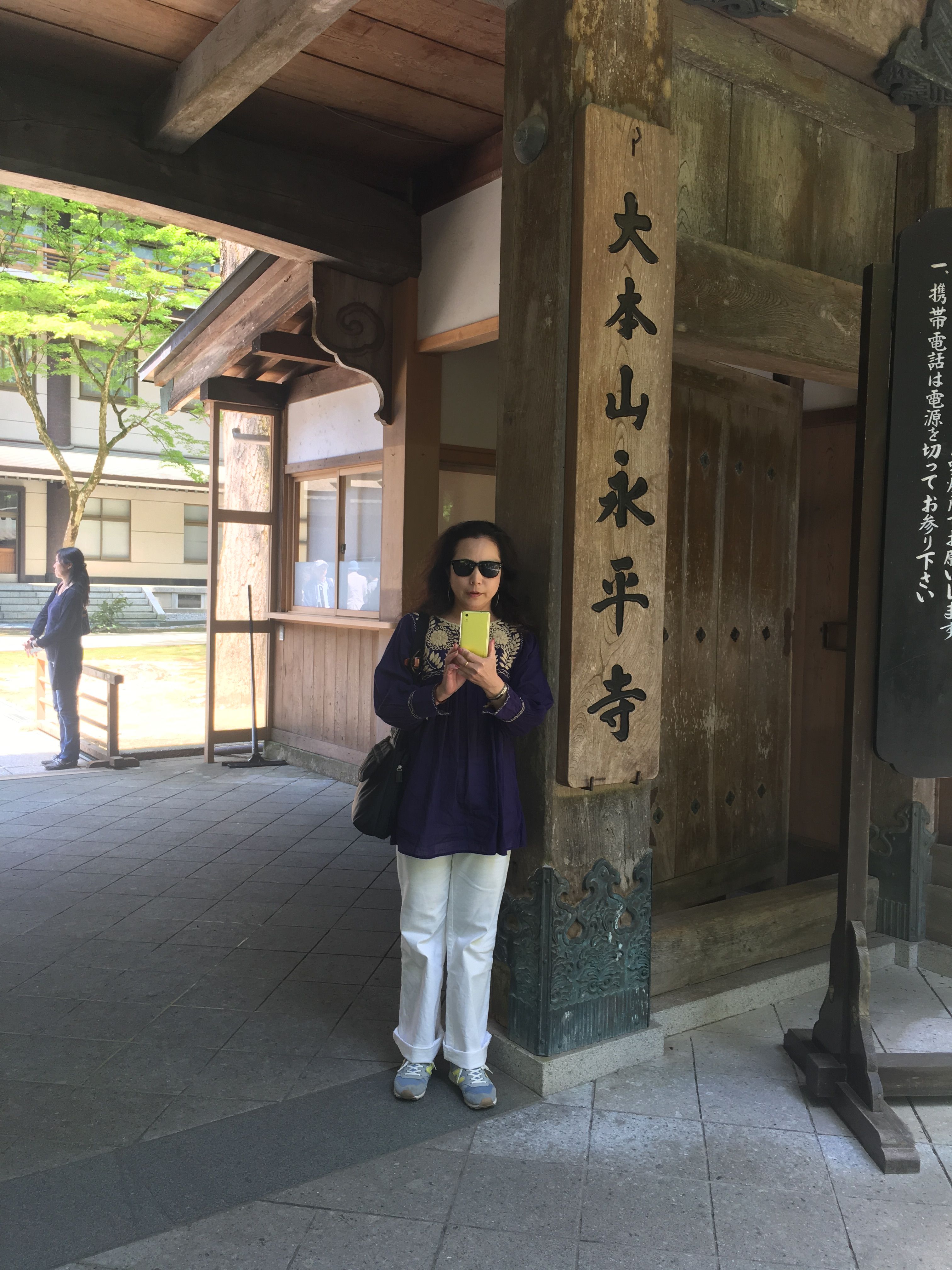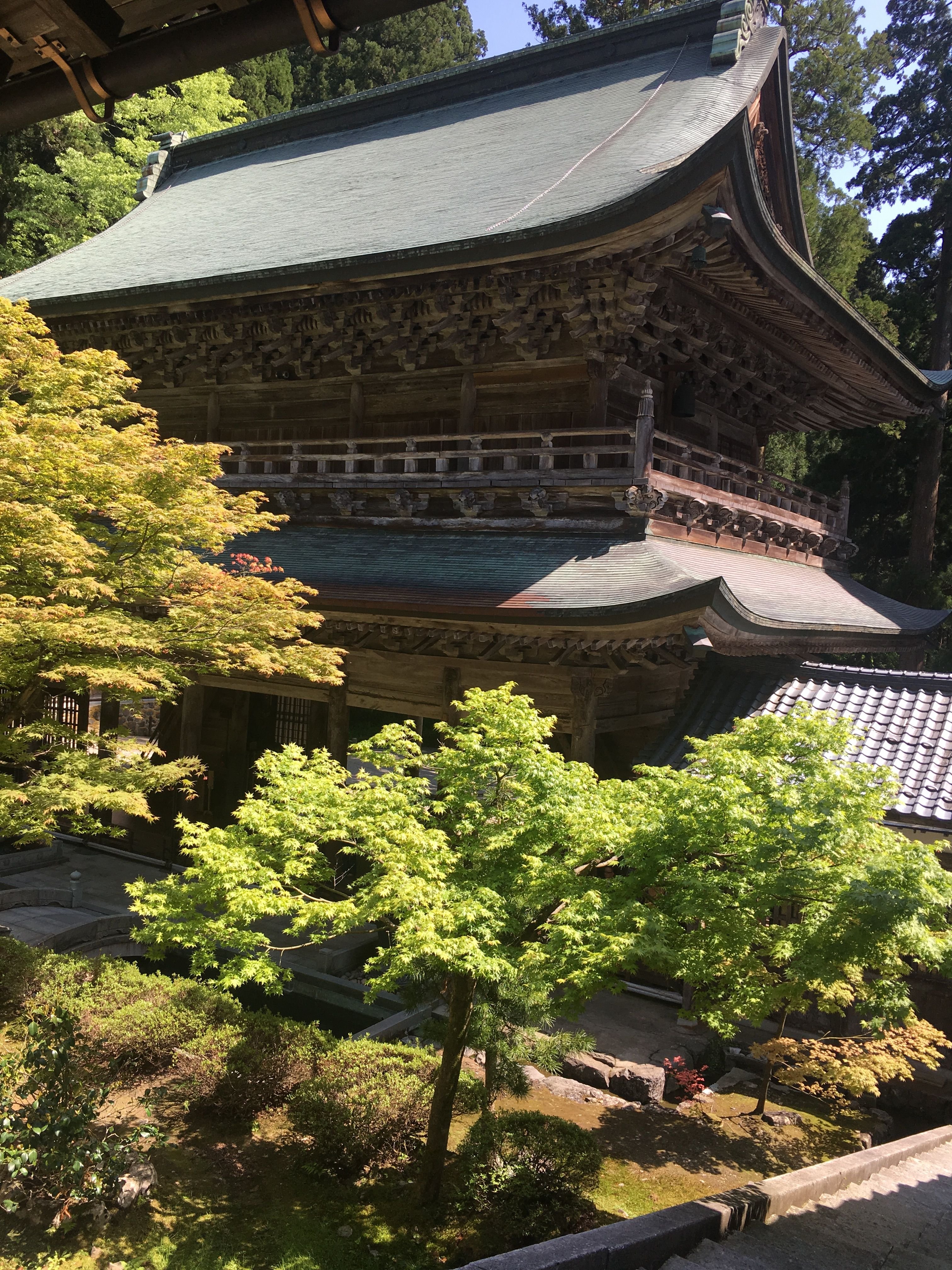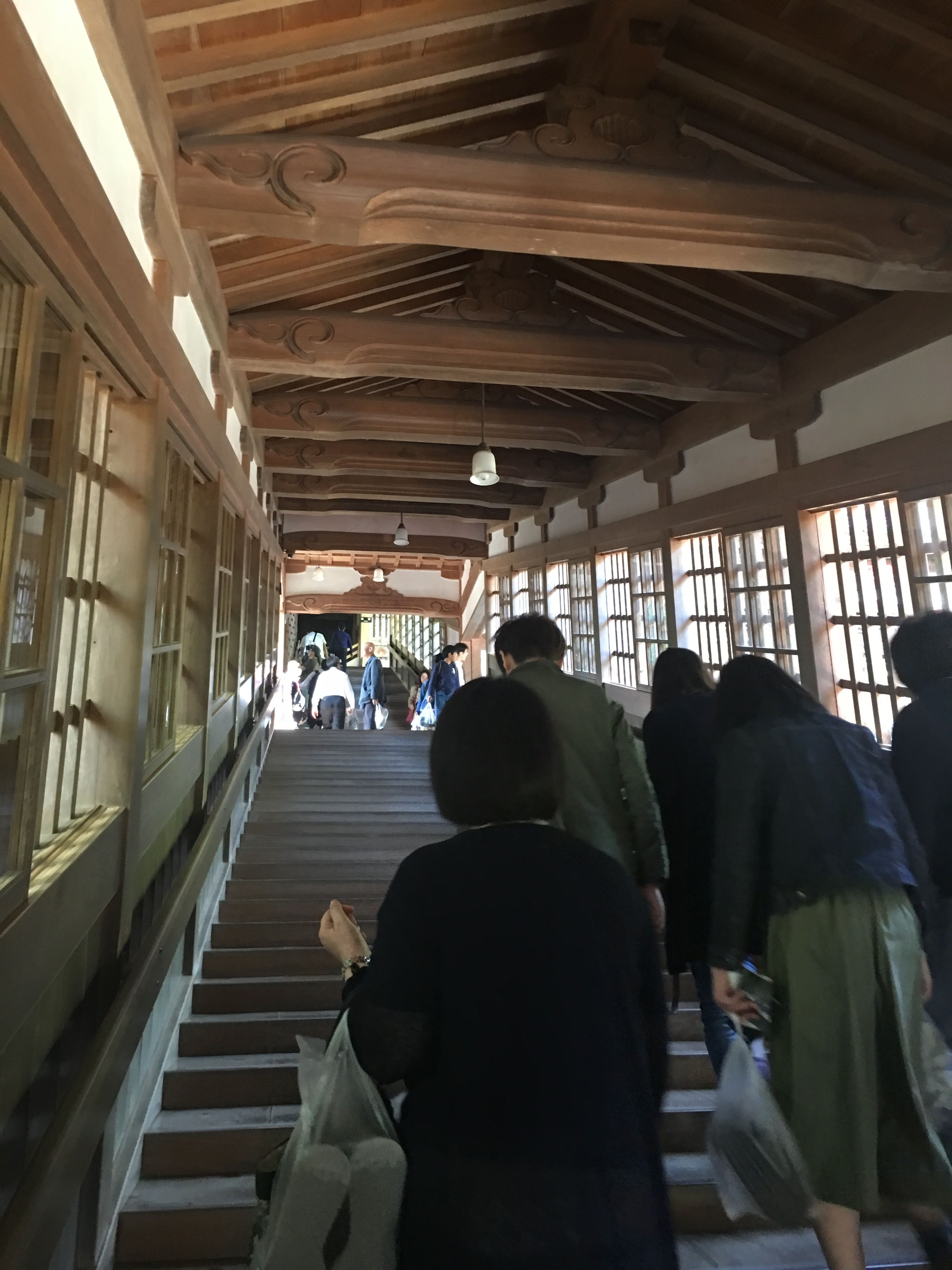 Many Buddhist monks come here to train.
The floor is very shinning!!
It's very huge space. The place had solemn and mysterious atmosphere.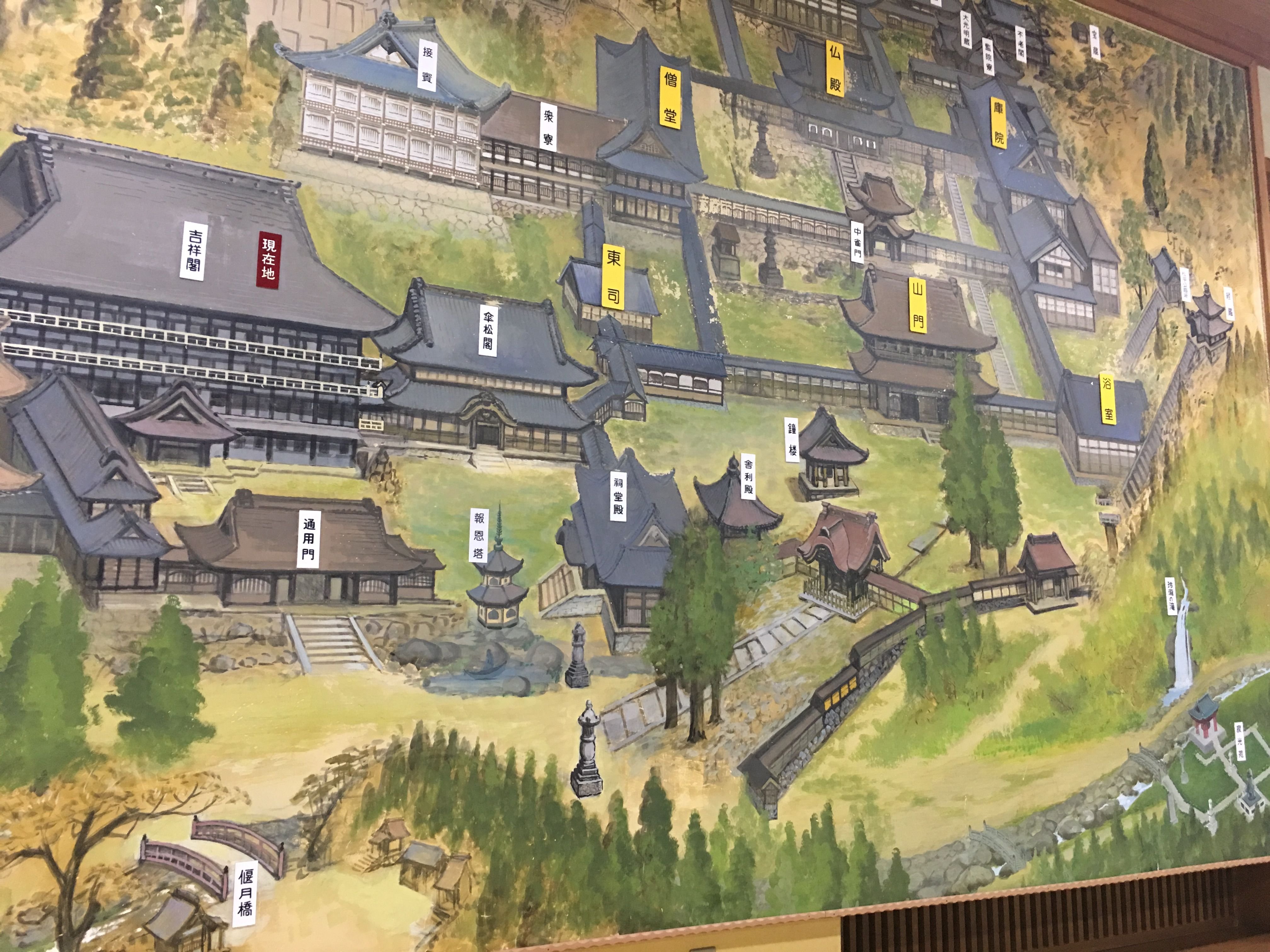 I donated them for repairing roof tails.
Then they gave me several booklet and Buddhist rosary. I just give them only 1000yen...sorry... 😅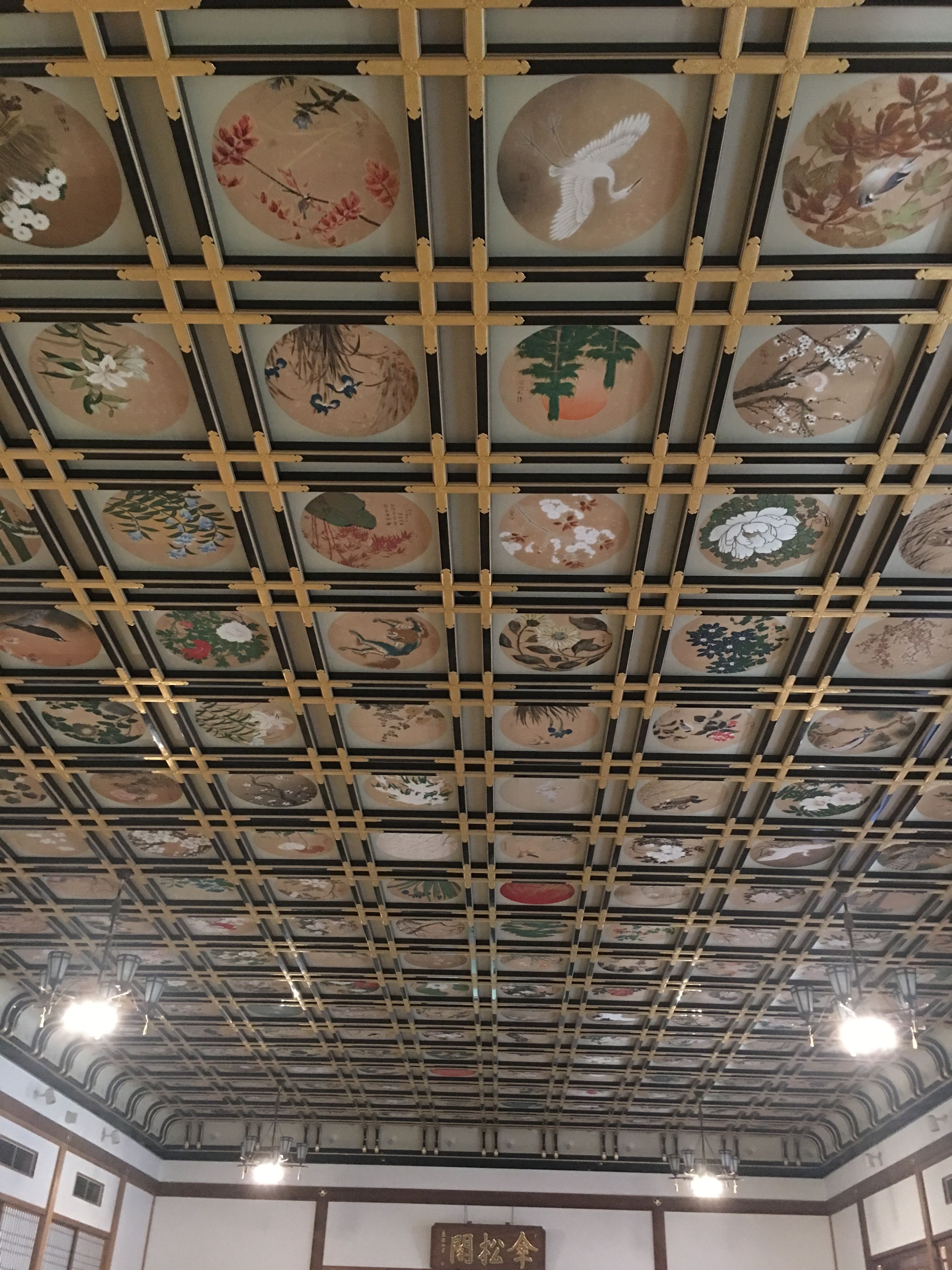 There are 230 pices pucture in the ceiling!
If you can find 5 particular picture. Your dream come true!!