This is my entry for the Supernatural Writing Contest(SWC) by @jerrybanfield.
It is always frightening to tell a story involving ghosts. A written tale might not often do full justice to the actual turn of events but I have tried my best here with this one.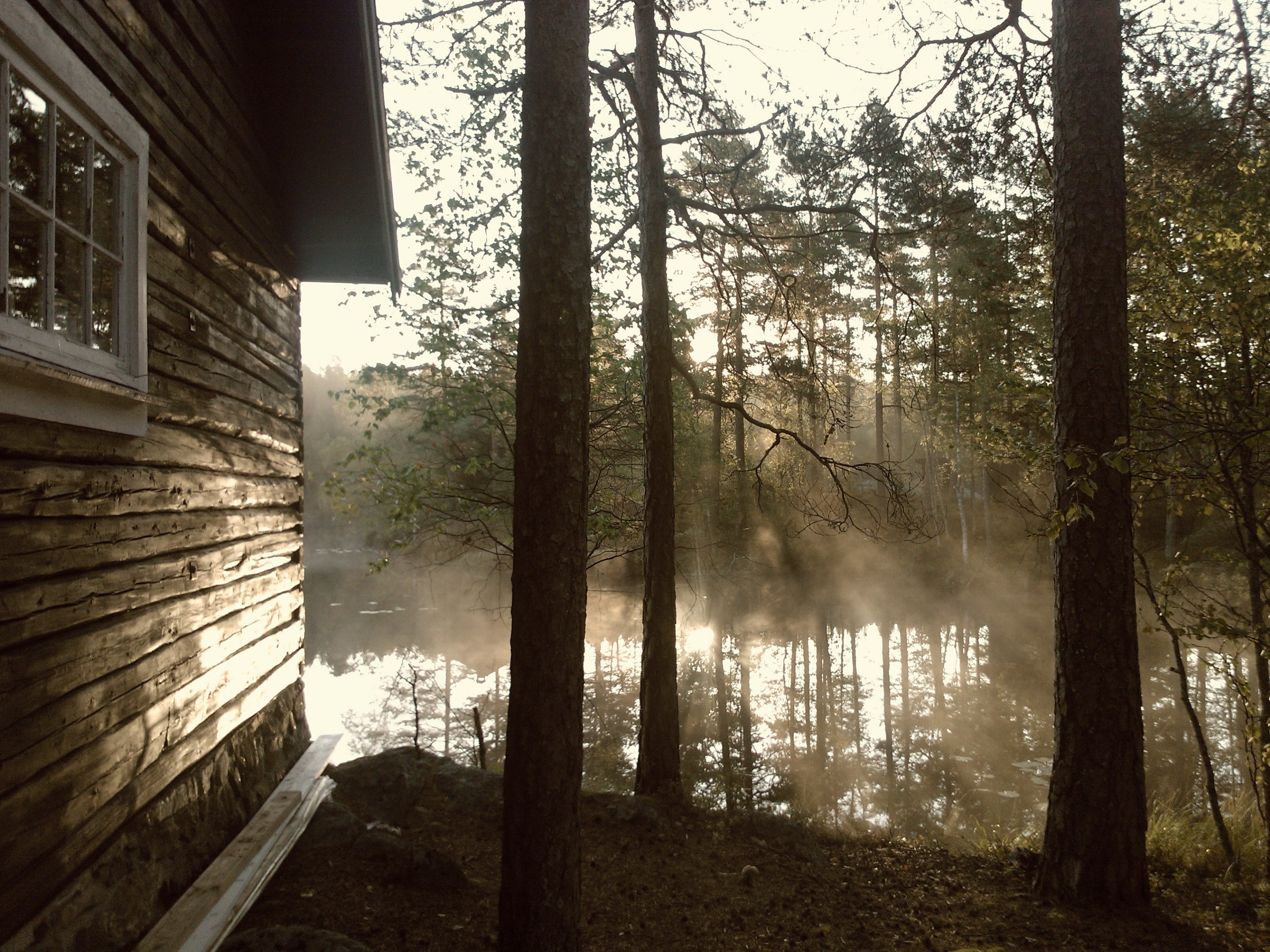 I hail from a small town where you know everyone else staying around you for a good 30 km radius. None of the city apartment lifestyle, where you do not even speak to your neighbor in the next apartment,
I was eight when this happened.
Our family owned a house that was set on a large ground with a big compound wall set across the perimeter. At the back end of this land, the property that lay beyond was abandoned by its owners who moved away some twenty years ago when their daughter went missing.
As is common with kids this age, we used to spend our evenings playing "Hide and Seek" around the property. I had my cousin, Rohan, staying over with us since it was summer holidays.
Rohan was two years elder to me and like any ten-year old boy, was a curious one. Always poking his nose into things that did not concern him or wanting to explore things.
While playing, we ended up near the wall at the backend where we had a huge wrought iron gate, which was now rusted and covered in dust. This gate was never used now owing to the fact that the neighbors had left and there was no further use for anyone to go there.
Rohan stood in front of the gate, looking up at it.
"Let's go over to their property." He said.
"Why? It's empty. There is nothing and no one there. Everything is locked up." I answered annoyed knowing the course of direction this conversation was going to take.
"No one is there is exactly why! " He chuckled, dribbling his basketeball.
"No we are not supposed to go over."
"Don't be a little girl."
"I' am not."
"Then, come with me." He said and without waiting for my response, he turned the locking mechanism and pushed against the gate as it swung open creaking on its hinges.
"Come." He said with a smirk and walked away.
I stepped out the gate and was immediately tickled on my neck by the faintly blowing cool breeze.
The trees swung against each other and the leaves spoke to each other as the sky darkened. It was around thirty minutes past five.
"Rohan, we need to be back before sunset. It is not good to be out here after sunset." I shouted as I ran to catch up with him.
"Oh C'mon, don't be a grandma."
Right behind our wall and to the right from the gate was a green deep laying pond. It was quite natural back then for rich families to have their own pond. They used it for the purpose of swimming, much similar to the swimming pools of the day.
This pond was built inside a square shaped wall with steps leading down to the pond from the main entrance of the square wall at the front.
Rohan did not seem to be interested in the pond and kept walking towards the quiet dust covered house that lay ahead.
As I passed by the entrance of the pond, I heard someone calling out my name.
I turned around.
There was no one.
A gust of cold air against hit my face but somehow smelled rotten. I wrinkled up my nose at the smell and walked towards Rohan, who was now walking around the house trying to find a way to get inside the house.
The garage still had one of those vintage cars fully covered in dust and mud splashes on it's sides and on the wheel as it stood through years of rain that battered the front porch.
I sat down at the front steps leading to the main door of the house as I waited for Rohan to be done with his antics.
I had no intention of going inside the house. What is mama found out? She would be furious. No way! I am going to sit right here.
Rohan finally came around the corner and walked towards me,
"There is no way to go in." He mumbled sounding very disappointed.
I was about to say something clever in response when the car shook!
He stopped walking towards me and stared at me as if asking if I had seen it too.
I jumped up and walked over to him.
We both stood frozen to the ground for the next five minutes, half expecting the car to move again or someone to appear around it, laughing to announce how they were messing with us.
"Must be a ... cat... " He finally said something.
"The windows are full up. How..." I was cut short by him walking towards the car.
"Rohan, please don't..." I pleaded with tears falling down my cheeks.
He put his hand to the glass window and tried to peer in.
"NO!" came a loud dry raspy sound from right behind us.
I did not turn around. I did not want to. I was afraid to see what it might.
Rohan had jumped when the thing made the sound and turned around.
"Who are you?" Rohan was asking this thing, smiling sweetly.
Seeing him smile, gave me the confidence to turn around.
I saw a little girl in pretty pink frock, not much younger than me, standing near the edge of the porch, with her head bend down.
"I have not seen you before too. Who are you?" This time it was my turn to ask.
Seeing as she did not answer, I took a step towards her, but she turned around and ran across the ground.
"Wait!" Shouted Rohan and I as we ran behind her.
We were smiling and laughing as we ran as we half expected this to be a game by the new girl.
The little girl was near the entrance to the pond when she stopped suddenly.
We slowed down as we neared her but she ran again down the steps of the pond and jumped into the water.
We stood shocked. Why would she do that?
Won't her pretty frock get wet and turn dirty, I thought.
"Hello." We called out.
No response.
After about few seconds, Rohan took my hand and said "We need to call aunty. She might not know to swim. She needs help."
We ran all the way back to our house to get help.
---
I wasn't there but I heard about what happened few days later. The people working on our property had looked for the girl in the pond hearing our report and could not find anything.
They were about to give up, when one of their leg struck a metal chain. What they got out was a skeleton inside a plastic bag with weights attached to it through means of metal chains.