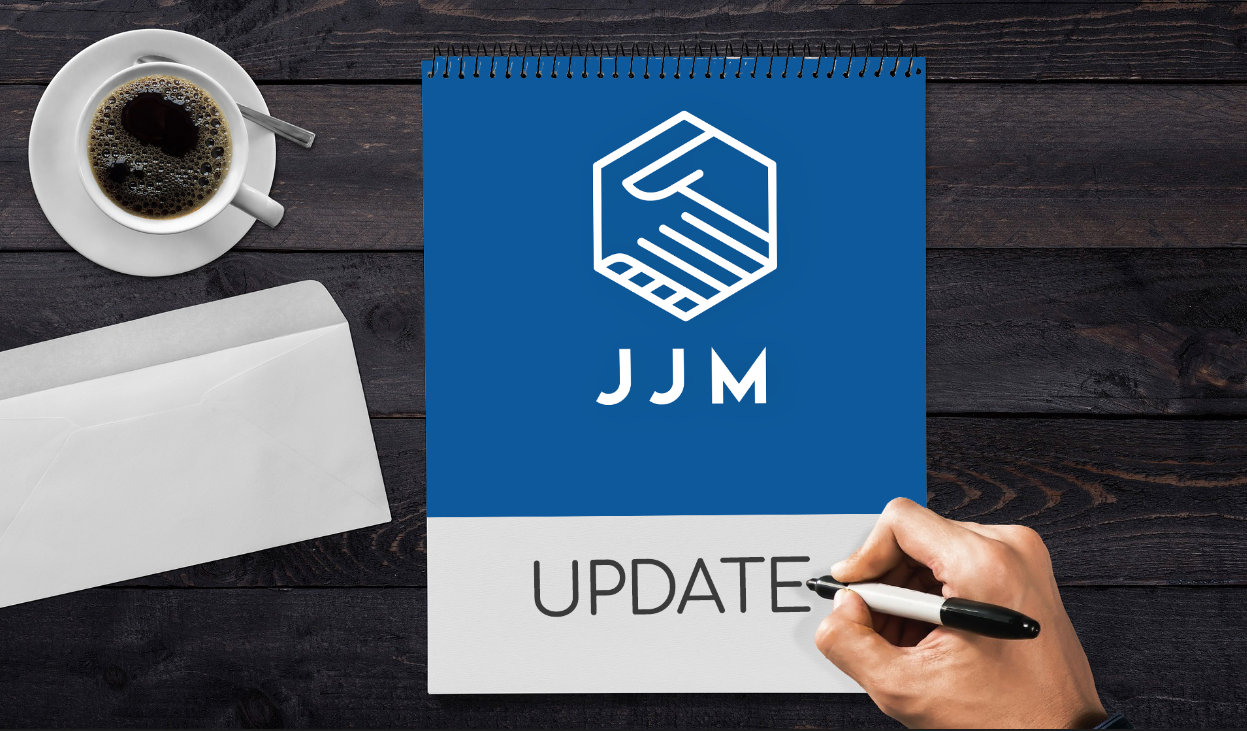 @glory7 just opened the 4th JJM tournament!

Rewards are distributed up to the 8th place. And the winner will get also 1 TROPHY token :)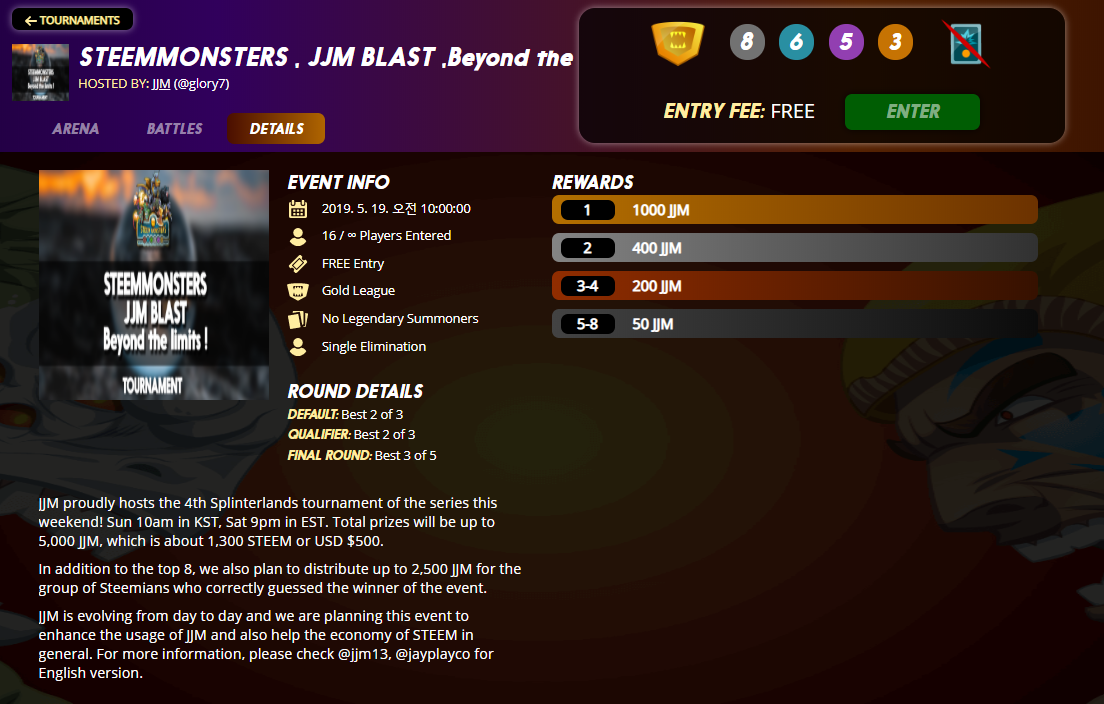 An important part is also guessing the right winners. If we get more than 251 users guessing for the right winner, the poll with be increased to 2500JJM/n, which is in the moment equivalent to 642STEEM.
You don't need to be a Steemmonsters player nor be a pro playing it. You just need to guess the right winner and fanning for the player :)
Go and get your chance to win a part of the reward pool!
3. Important information